Affiliate links appear in this post. Any purchases made using these links will earn Taz + Belly a small commission. You can read more about our affiliate relationships here.

January's reading life was lackluster at best. I had such high hopes for the month, with three unfinished titles on tap and so many new books to dig into. Instead, every time I sat down to read, I fell asleep! I can't do much of anything that involves being still and quiet right now, unless I'm okay with taking a nap. I did get through several hundred pages of my other book, but I'm hoping to finish it up early this month and move on to some new material. I also finished up an audiobook that I started in December (I can't exactly fall asleep while driving, so…), so I'm going to review that lonely title for you today.
---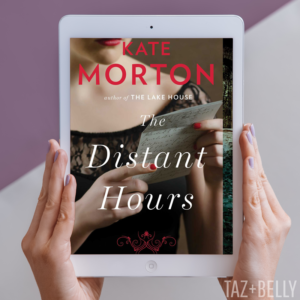 1. THE DISTANT HOURS by Kate Morton
★★★☆☆ | Historical Fiction
It starts with a letter, lost for half a century and unexpectedly delivered to Edie's mother on a Sunday afternoon. The letter leads Edie to Milderhurst Castle, where the eccentric Blythe spinsters live and where, she discovers, her mother was billeted during World War II. The elder Blythe sisters are twins and have spent most of their lives caring for their younger sister, Juniper, who hasn't been the same since her fiancé jilted her in 1941. Inside the decaying castle, Edie searches for her mother's past but soon learns there are other secrets hidden in its walls. The truth of what happened in "the distant hours" has been waiting a long time for someone to find it. In this enthralling romantic thriller, Morton pays homage to the classics of gothic fiction, spinning a rich and intricate web of mystery, suspense, and lost love.
I had only read one other Kate Morton title before this one, but it was one of my favorite books of 2016. I have heard so many good things about her other novels and was thrilled to dive into The Distant Hours, back before the holidays. In all honesty, I think I would have liked this much more if I had been able to finish it in a reasonable amount of time. Part of it was that the book is actually so long (20+ hours on Audible) and the other part was that the Christmas holidays meant we were spending much less time in the car and I just never had the time to finish up. I did love the story of this one so much and the narrator was so endearing. This one flashed back and forth between several time periods — more frequently and less clearly than I remember in her other book — making it a little more difficult to follow. Sometimes the setting would change abruptly, and without warning, and it would take a few minutes for me to realize we had travelled in time. I did love that there were fewer characters to keep track of in this one and that there were so many potential outcomes that you never quite put it all together in the end. As beautiful as this one was, the ending was a little too bittersweet for me, but it was still a pretty good listen. Bonus points because this was definitely a cozy mystery, which worked perfectly for January's reading prompt!
---
You know I didn't set any numerical reading goals for this year, but I still plan to track my numbers, much like I did in 2017. I'll likely throw in a few other categories once I've read more than a single title, but for now — we're keeping it simple.
Total number of books in January: one
Number of fiction books in January: one
Number of nonfiction books in January: none
Number of Audible books in January: one
Total number of books this year: one
Currently reading/listening to: A Column of Fire
---

Rachel and I are so excited for you to join us this month, for the second edition of the Book by Book Link Party! The first week of each month, we'll share our reading recap from the previous month, along with a linky widget where you can share your own post(s). The widget will be open for the entire month, so feel free to add as many posts as you'd like until the next round begins. Share your reviews, reading roundup posts, gift guides for readers, or anything else book related. Share with your friends and tag us on Instagram — let's grow another link up together this year!
Want bonus points for reading something outside of your comfort zone? Here is a list of Collaboreads-style reading prompts, just for you!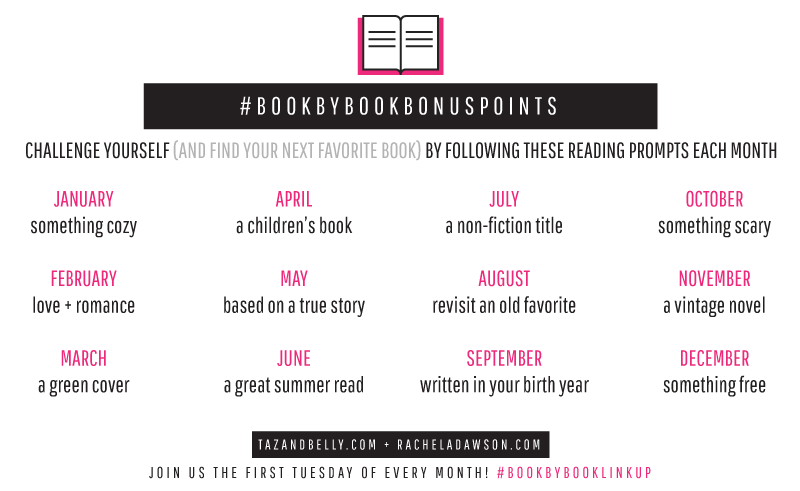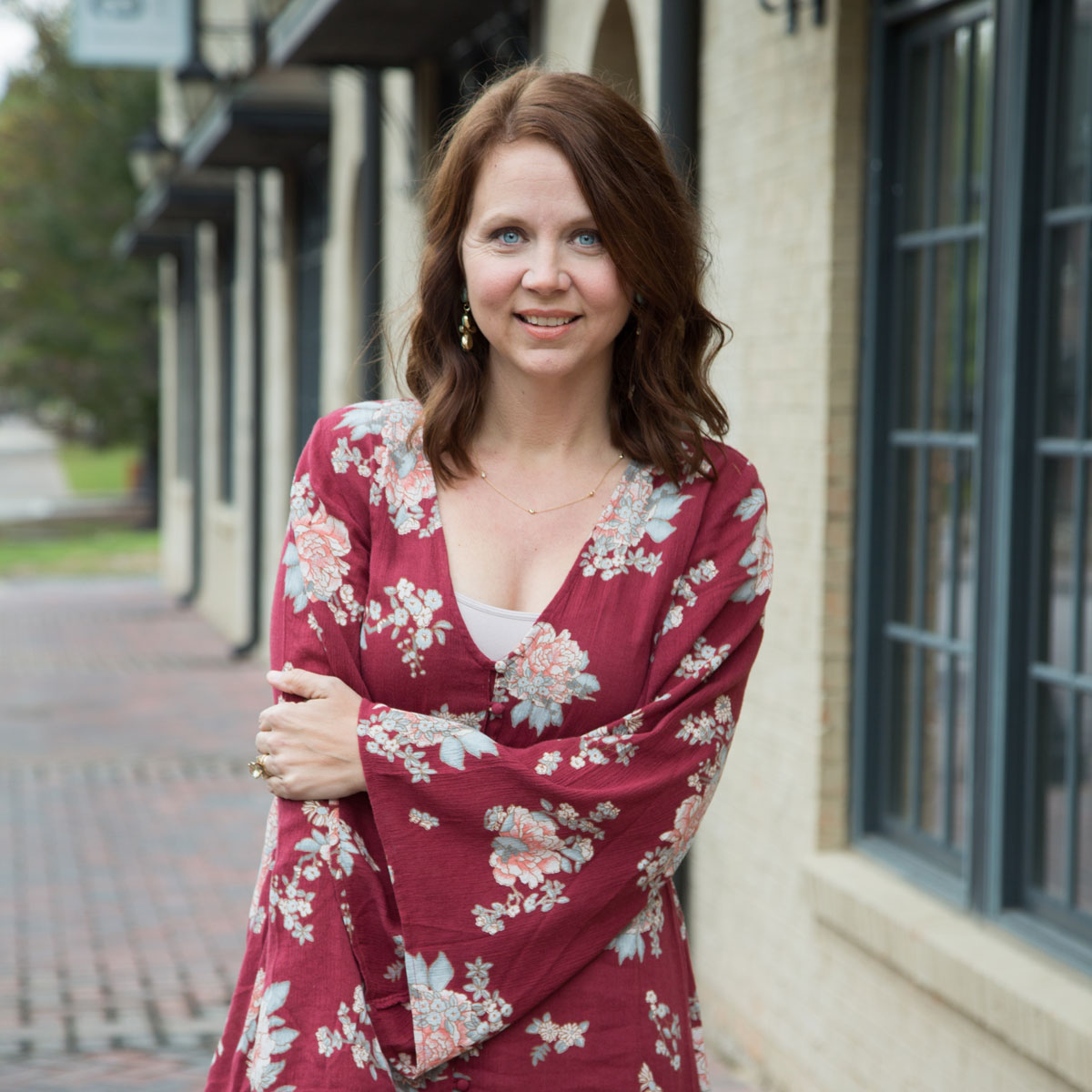 Kristin is married to her high-school sweetheart and the mother to two daughters. Professional by day and creative by night, she is a family lifestyle blogger who writes about faith, family, and fitting it all into a busy schedule. At Taz + Belly, you'll find healthy recipes, children's party ideas, tutorials, DIY projects, and more.
Click Here to Read More About Kristin