Affiliate links appear in 2017 Reading Recap + Goals for the New Year. Any purchases made using these links will earn Taz + Belly a small commission. You can read more about our affiliate relationships here.
---

I knew I wanted to do an annual recap of everything I read this year, but for whatever reason, it seemed really daunting. I loved both of the recap posts I shared at the beginning of 2017 (What Should I Read Next & 52 Books In 52 Weeks), but I wanted to do something a little different. I'm taking cues from them both, listing everything I read this year (with links and ratings) below, and giving you a breakdown of the numbers — because we all know that I have a thing with infographics, even if this one is less graphic and more info.
Favorite Book of 2017: This is How It Always Is by Laurie Frankel
I think this one can tend to be a little controversial, depending on where you fall on transgender issues and particularly among evangelical Christians. Maybe I'm in the minority of believers who adored this book, but I am still thinking about it almost eight months later. It challenged me as a parent and as a person, it changed the way I think about the world and the way I want my children treated by strangers. The bedtime story woven in among the main plot was one of my favorite parts and, above all, this family is just so endearing. If you read my review last May and didn't read the book, I highly recommend it!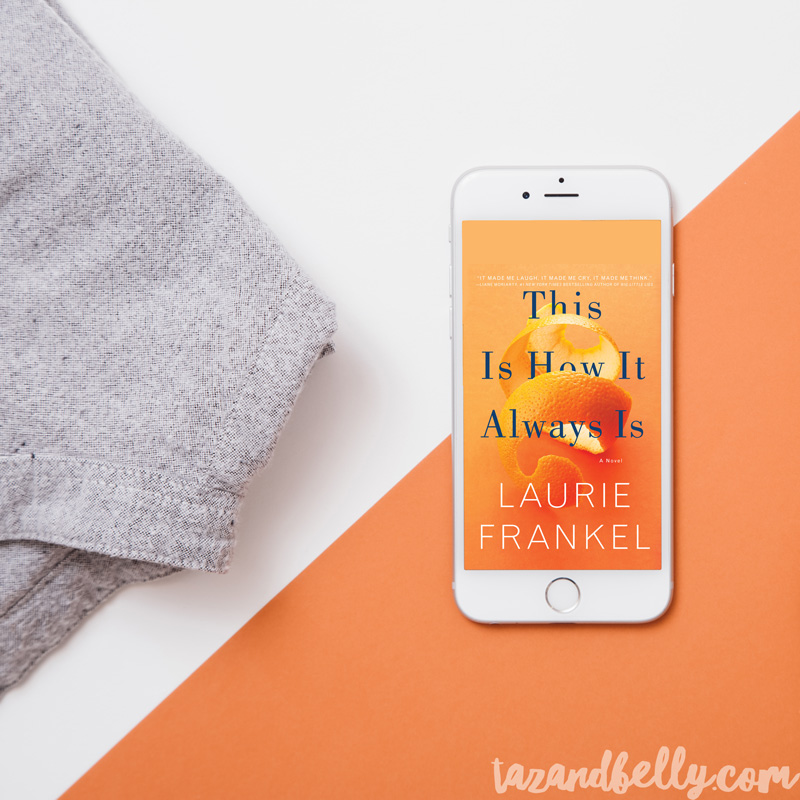 Other 5 Star Favorites:
The Sun is Also a Star by Nicola Yoon (YA)
Wonder by R.J. Palacio (Children's Fiction)
Into the Wild by Jon Krakauer (Narrative Non-Fiction)
Anne of Green Gables by L.M. Montgomery (Children's Fiction)
Everything I Never Told You by Celeste Ng (Contemporary Fiction)
65: number of books I read in 2017
50: number of fiction titles
48: number of books I aimed to read this year (four books each month + one non-fiction title per month)
31: audiobooks
18: psychological thrillers (a few of these were crossover genres)
15: number of non-fiction titles
12: 5 star reads
10: YA novels
07: months I read 6 or more books
05: children's fiction
04: historical fiction novels
03: 500+ page novels
02: books abandoned
01: science fiction novel

Reading Goals for 2018: My goals for this year are a little different than in years past, because it's less about numbers and more about what I'm reading. I want to have rich reading experiences this year and enjoy the books without fear of a deadline or number goal. I want to choose sleep and running and conversation over books sometimes and not feel guilty. My goals for 2018 are simple, but I'm excited to see how they will change my reading life in the coming months.
Before anything else, I need to finish what I'm already reading. I started The Distant Hours by Kate Morton (audiobook version) at the beginning of December, but because it's more than 20 hours long and I wasn't in my car for half of the month, I'm still listening. I have a project at work that will afford lots of listening time next week, so that is first on my list. I'm also part of the way through the second book in The Song of Ice & Fire series (Game of Thrones) and barely started the third book in the Kingsbridge series (Pillars of the Earth). They are all excellent, but long, and I am determined to finish all three this month!
Read more of what I have. I'm not going to go crazy and say I won't buy books, because that is something I actually budget for, but I'm going to try and buy fewer of them. I have so many BOTM titles that I haven't read yet, so I put my membership on hold until I get caught up (Just don't tell me if there is something good while I'm on hiatus!). I still have a ton of books in storage, so once those reappear, I'm going to work through those, too.
I'm about to rock your world, but I also really need to get a library card. I know what you're thinking, but the big library near my office is out of my county — meaning I would have to pay for a membership and the local library's hours never work well with my schedule. Now that I'm working from home on Tuesdays, though, I'm thinking about taking the girls after school. It would do us all good to borrow a few books each month!
Something the girls really enjoy is piling in their bed at night to read, so I'm vowing to read more together this year. We never started the second book in the Harry Potter series and I want for us to reread the Laura Ingalls series in its entirety. Generally speaking, I want to read more children's literature, whether it's together or apart. Both girls love it when we all read the same thing and can talk about it. Ella asks to borrow books all the time and I hate having to tell her that she isn't old enough. I'm going to try to focus a lot of my reading time on books we can share this year.
I'd also like to continue reading books written by minorities or books about diversity & differences. I dipped my toe into this pond last year and I'm not going to claim a percentage or a number, but I'm going to make an intentional effort to add more of these authors to my "to read" list.
Now for all of you who just want all the books in one place, so you can shop them, here are all of the books I read last year — including links to shop and ratings. Enjoy!
And here is a list form, in case you want to browse by month!
What I Read in January (read post)
01. THE SUN IS ALSO A STAR BY NICOLA YOON ★★★★★
02. THE GROWNUP BY GILLIAN FLYNN ★★☆☆☆
03. COLUMBINE BY DAVE CULLEN ★★★★★
04. THE NIGHTINGALE BY KRISTIN HANNAH ★★★★☆
05. THE MEMORY BOX BY EVA LESKO NATIELLO ★★★★☆
06. FOOD FREEDOM FOREVER BY MELISSA HARTWIG ★★★★★
What I Read in February (read post)
07. ALL IS NOT FORGOTTEN BY WENDY WALKER ★★★☆☆
08. EVERYTHING EVERYTHING BY NICOLA YOON ★★★★☆
09. INTO THIN AIR BY JON KRAKAUER ★★★★☆
10. THE HANDMAID'S TALE BY MARGARET ATWOOD ★★★★☆
11. INTO THE WILD BY JON KRAKAUER ★★★★★
12. A MOTHER'S RECKONING BY SUE KLEBOLD ★★★☆☆
What I Read in March (read post)
13. DARK MATTER BY BLAKE CROUCH ★★★★☆
14. A STRANGER IN THE WOODS BY MICHAEL FINKEL ★★★★☆
15. I'LL GIVE YOU THE SUN BY JANDY NELSON ★★★☆☆
16. THE GOOD FATHER BY NOAH HAWLEY ★★★★☆
What I Read in April (read post)
17. THIRTEEN REASONS WHY BY JAY ASHER ★★★★☆
18. THE SOUND OF GRAVEL BY RUTH WARINER ★★★★☆
19. WONDER BY R.J. PALACIO ★★★★★
20. AUGGIE & ME BY R.J. PALACIO ★★★★★
21. TRULY MADLY GUILTY BY LIANE MORIARTY ☆☆☆☆☆
What I Read in May (read post)
22. EVERYONE BRAVE IS FORGIVEN BY CHRIS CLEAVE ★★★☆☆
23. THE CASE AGAINST SUGAR BY GARY TAUBES ★★☆☆☆
24. ANNE OF GREEN GABLES BY L.M. MONTGOMERY ★★★★★
25. THIS IS HOW IT ALWAYS IS BY LAURIE FRANKEL ★★★★★
26. MISSOULA BY JOHN KRAKAUER ★★★☆☆
27. YOU WILL KNOW ME BY MEGAN ABBOTT ★★★☆☆
What I Read in June (read post)
28. PILLARS OF THE EARTH BY KEN FOLLETT ★★★★☆
29. ALL THE BRIGHT PLACES BY JENNIFER NIVEN ★★★★☆
30. BORN A CRIME BY TREVOR NOAH ★★★★☆
31. THE WOMAN IN CABIN 10 BY RUTH WARE ★★★★☆
32. BEHIND HER EYES BY SARAH PINBOROUGH ★★★★☆
33. INTO THE WATER BY PAULA HAWKINS ★★★★☆
What I Read in July (read post)
34. THE HATE U GIVE BY ANGIE THOMAS ★★★★☆
35. FINAL GIRLS BY RILEY SAGER ★★★★☆
36. ONE OF US IS LYING BY KAREN M. MCMANUS ★★★☆☆
37. AMERICAN FIRE BY MONICA HESSE ★★★★☆
38. THE PUPPY PRIMER BY PATRICA B. McConnell ★★★★☆
39. EVERYTHING I NEVER TOLD YOU BY CELESTE NG ★★★★★
What I Read in August (read post)
40. THE COUPLE NEXT DOOR by Shari Lapena ★★☆☆☆
41. ALL THE MISSING GIRLS by Megan Miranda ★★★☆☆
42. WHAT TO SAY NEXT by Julie Buxbaum ★★★★☆
43. WORLD WITHOUT END by Ken Follett ★★★★☆
44. FIERCE KINGDOM by Gin Phillips ★★★★☆
What I Read in September (read post)
45. A GAME OF THRONES by George R. R. Martin ★★★★★
46. IN A DARK, DARK WOOD by Ruth Ware ★★★☆☆
47. THE LYING GAME by Ruth Ware ★★★★☆
48. WHEN WE WERE WORTHY by Marybeth Mayhew Whaler ★★☆☆☆
49. LITTLE FIRES EVERYWHERE by Celeste Ng ★★★★☆
50. EMMA IN THE NIGHT by Wendy Walker ★★★★☆
51. THE GLASS CASTLE by Jeannette Walls ☆☆☆☆☆
What I Read in October (read post)
52. THE DRY by Jane Harper ★★★☆☆
53. BEARTOWN by Frederick Backman ★★★★★
54. STELLA BY STARLIGHT by Sharon M. Draper ★★★★☆
55. ALL JOY AND NO FUN by Jennifer Senior ★★★☆☆
56. TURTLES ALL THE WAY DOWN by John Green ★★★☆☆
57. WITHOUT MERIT by Colleen Hoover ★★★☆☆
58. THE SUNLIGHT PILGRIMS by Jenni Fagan ★☆☆☆☆
What I Read in November (read post)
59. IN THE WOODS by Tana French ★★★☆☆
60. CODE GIRLS by Liza Mundy ★★★☆☆
What I Read in December (read post)
61. THE MIRACULOUS JOURNEY OF EDWARD TULANE by Kate DiCamillo ★★★★★
62. A SHORT HISTORY OF THE GIRL NEXT DOOR by Jared Reck ★★★★☆
63. 180 SECONDS by Jessica Park ★★☆☆☆
64. THE BEST CHRISTMAS PAGEANT EVER by Barbara Robinson ★★★★☆
65. THE WIFE BETWEEN US by Greer Hendricks & Sarah Perkkanen ★★★☆☆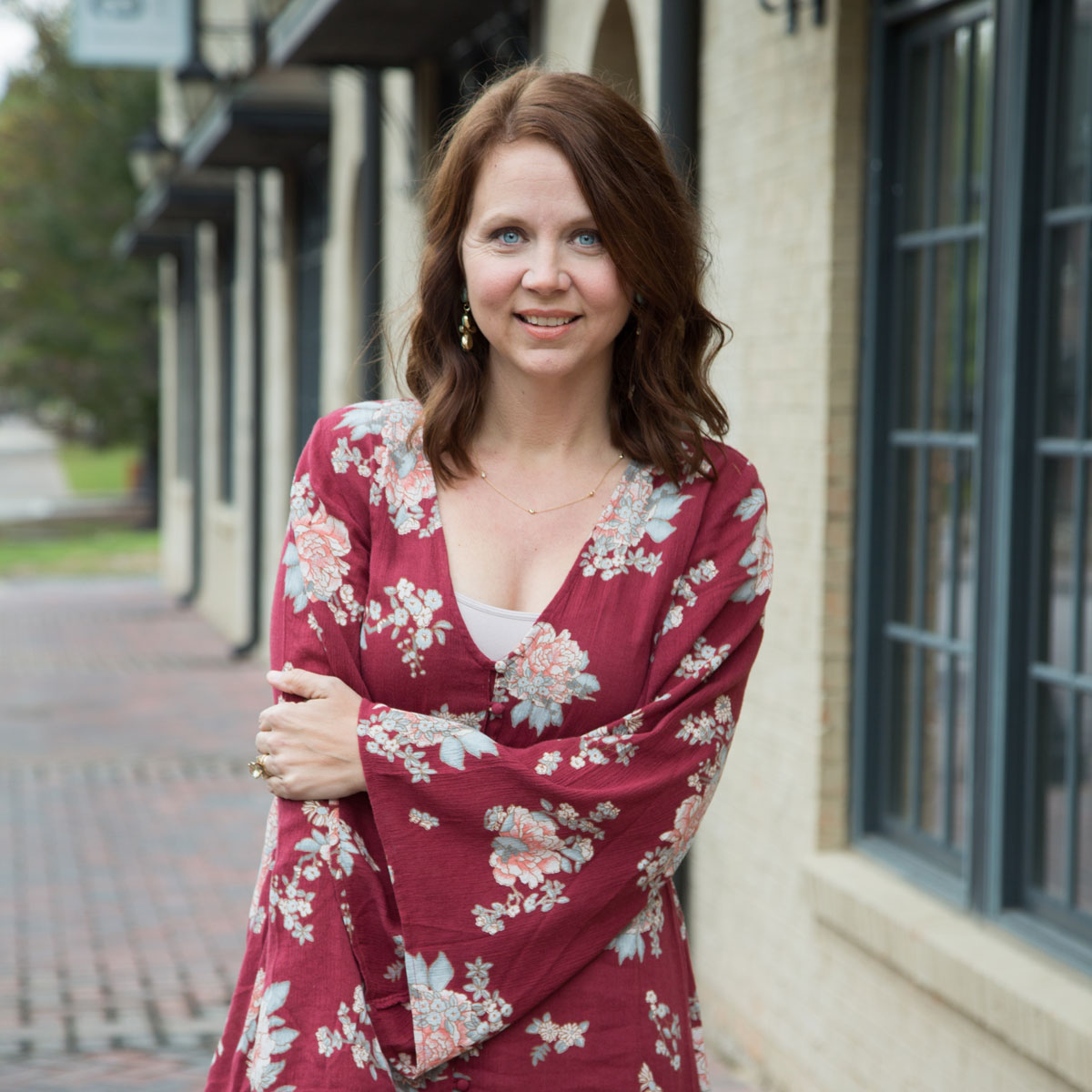 Kristin is married to her high-school sweetheart and the mother to two daughters. Professional by day and creative by night, she is a family lifestyle blogger who writes about faith, family, and fitting it all into a busy schedule. At Taz + Belly, you'll find healthy recipes, children's party ideas, tutorials, DIY projects, and more.
Click Here to Read More About Kristin