Affiliate links appear in this post. Any purchases made using these links will earn Taz + Belly a small commission. You can read more about our affiliate relationships here.
---
If it weren't for our 24 hour readathon, October would have been a complete bust when it comes to reading. It didn't feel super busy, but I couldn't find the extra minutes in every day to read like I normally would. Maybe it's because we've been binging The Office or because I've been swamped at work, but I'm hoping to redeem myself a little in November.

---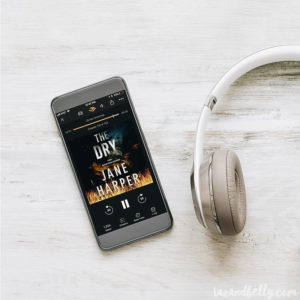 52. THE DRY by Jane Harper
★★★☆☆ | Serial Mystery (audiobook)
After getting a note demanding his presence, Federal Agent Aaron Falk arrives in his hometown for the first time in decades to attend the funeral of his best friend, Luke. Twenty years ago when Falk was accused of murder, Luke was his alibi. Falk and his father fled under a cloud of suspicion, saved from prosecution only because of Luke's steadfast claim that the boys had been together at the time of the crime. But now more than one person knows they didn't tell the truth back then, and Luke is dead. Amid the worst drought in a century, Falk and the local detective question what really happened to Luke. As Falk reluctantly investigates to see if there's more to Luke's death than there seems to be, long-buried mysteries resurface, as do the lies that have haunted them. And Falk will find that small towns have always hidden big secrets.
Generally speaking, I steer clear of police procedurals, detective stories, and serial mysteries of any kind. I'm not sure why, but a series of books built on one central character in law enforcement, isn't usually my jam. Until now. I listened to this one after hearing so many people rave about it and after the sampling the audio — the narrator is fantastic. It was such an enjoyable listen and I loved Falk's character. This was the perfect mystery without being too dark and it wrapped up nicely without being too predictable.
---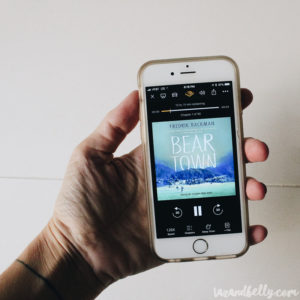 53. BEARTOWN by Frederick Backman
★★★★★ | Contemporary Fiction (audiobook)
People say Beartown is finished. A tiny community nestled deep in the forest, it is slowly losing ground to the ever encroaching trees. But down by the lake stands an old ice rink, built generations ago by the working men who founded this town. And in that ice rink is the reason people in Beartown believe tomorrow will be better than today. Their junior ice hockey team is about to compete in the national semi-finals, and they actually have a shot at winning. All the hopes and dreams of this place now rest on the shoulders of a handful of teenage boys.
Being responsible for the hopes of an entire town is a heavy burden, and the semi-final match is the catalyst for a violent act that will leave a young girl traumatized and a town in turmoil. Accusations are made and, like ripples on a pond, they travel through all of Beartown, leaving no resident unaffected.
This was another of those books that everybody was talking about, and I felt like I had to read, but I never expected to like. It's also the second book in a row where I fell in love with the narrator almost immediately. Her voice captured every character — and their nuances — perfectly. More than sports or rape culture, this was a story about family. This was my collaboreads selection for October and you can read the full review here.
---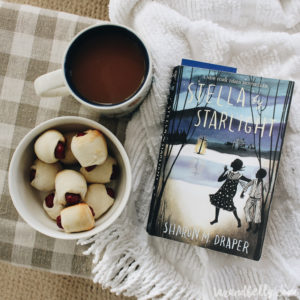 54. STELLA BY STARLIGHT by Sharon M. Draper
★★★★☆ | Middle Grade Fiction
Stella lives in the segregated South—in Bumblebee, North Carolina, to be exact about it. Some stores she can go into. Some stores she can't. Some folks are right pleasant. Others are a lot less so. To Stella, it sort of evens out, and heck, the Klan hasn't bothered them for years. But one late night, later than she should ever be up, much less wandering around outside, Stella and her little brother see something they're never supposed to see, something that is the first flicker of change to come, unwelcome change by any stretch of the imagination. As Stella's community—her world—is upended, she decides to fight fire with fire. And she learns that ashes don't necessarily signify an end.
This one has been on my to-read list for a long time and I finally got around to reading in during our readathon. It's a middle grade book, and pretty short, so was able to finish in only a few hours. I read this knowing it would be something I could share with Ella and that it might spur some hard, but necessary conversations. I loved the story of Stella, probably because I have daughters of my own. Watching your kids learn hard lessons and understand their talents and abilities is so rewarding and watching Stella do these things gave me the same sense of pride I get when my own kids make huge leaps and accomplishments.
---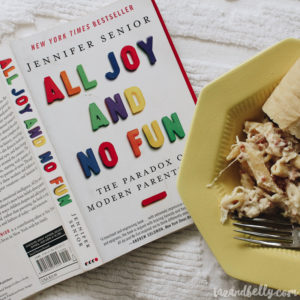 55. ALL JOY AND NO FUN by Jennifer Senior
★★★☆☆ | Parenting + Self Help
Award-winning journalist Jennifer Senior analyzes the many ways children reshape their parents' lives, whether it's their marriages, their jobs, their habits, their hobbies, their friendships, or their internal senses of self. She argues that changes in the last half century have radically altered the roles of today's mothers and fathers, making their mandates at once more complex and far less clear. Recruiting from a wide variety of sources—in history, sociology, economics, psychology, philosophy, and anthropology—she dissects both the timeless strains of parenting and the ones that are brand new, and then brings her research to life in the homes of ordinary parents around the country. The result is an unforgettable series of family portraits, starting with parents of young children and progressing in later chapters to parents of teens. Through lively and accessible storytelling, Senior follows these mothers and fathers as they wrestle with some of parenthood's deepest vexations—and luxuriate in some of its finest rewards.
If you are the parent of an 11 year old (or any age, obviously) or you've stood in your bathroom sobbing while trying to convince your husband you are not a crazy person, then you should read this book. Pretty sure I'll keep the "adolescence" chapter bookmarked for a few more years.
---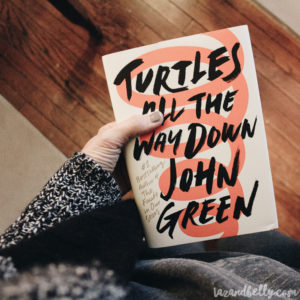 56. TURTLES ALL THE WAY DOWN by John Green
★★★☆☆ | YA Fiction
Sixteen-year-old Aza never intended to pursue the mystery of fugitive billionaire Russell Pickett, but there's a hundred-thousand-dollar reward at stake and her Best and Most Fearless Friend, Daisy, is eager to investigate. So together, they navigate the short distance and broad divides that separate them from Russell Pickett's son, Davis. Aza is trying. She is trying to be a good daughter, a good friend, a good student, and maybe even a good detective, while also living within the ever-tightening spiral of her own thoughts. In his long-awaited return, John Green, the acclaimed, award-winning author of Looking for Alaska and The Fault in Our Stars, shares Aza's story with shattering, unflinching clarity in this brilliant novel of love, resilience, and the power of lifelong friendship.
If you like John Green, then you'll like this one — it's pretty much the same as all of his other novels. Formulaic authors aren't usually my thing, but I love knowing exactly what to expect with JG and even thought this wasn't one of my favorites, it was pretty solid. I thought he handled Aza's mental illness well. It offered such a great peek into her mind and how she over-analyzed every situation. I might not struggle with OCD to the degree that Aza did, but I definitely get too much in my own head and can let my thought life destroy my real life. Davis' character was my favorite and the way his internal dialogue was shared through poetry and blog posts was so fun! Also? I'm going to assume that ambiguous ending wasn't so ambiguous after all.
---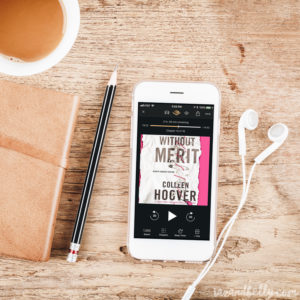 57. WITHOUT MERIT by Colleen Hoover
★★★☆☆ | Contemporary Fiction (audiobook)
The Voss family is anything but normal. They live in a repurposed church, newly baptized Dollar Voss. The once cancer-stricken mother lives in the basement, the father is married to the mother's former nurse, the little half-brother isn't allowed to do or eat anything fun, and the eldest siblings are irritatingly perfect. Then, there's Merit. Merit Voss collects trophies she hasn't earned and secrets her family forces her to keep. While browsing the local antiques shop for her next trophy, she finds Sagan. His wit and unapologetic idealism disarm and spark renewed life into her—until she discovers that he's completely unavailable. Merit retreats deeper into herself, watching her family from the sidelines, when she learns a secret that no trophy in the world can fix. Fed up with the lies, Merit decides to shatter the happy family illusion that she's never been a part of before leaving them behind for good. When her escape plan fails, Merit is forced to deal with the staggering consequences of telling the truth and losing the one boy she loves.
This was probably my least favorite Colleen Hoover novel to date. It was fine and there were things about it that I did really love, but generally speaking, it wasn't anything to write home about. I do like that Hoover has tackled some hot button issues in her last few novels, but this one tried to cover them all. If you're looking for a quick read or a mild distraction, go for it. Otherwise, I would skip this one and check out some of her earlier work.
---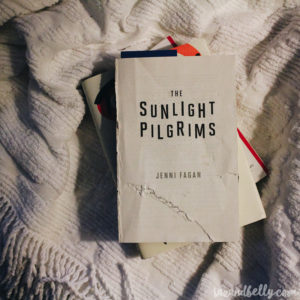 58. THE SUNLIGHT PILGRIMS by Jenni Fagan
★☆☆☆☆ | Contemporary Fiction*
It's November of 2020, and the world is freezing over. Each day colder than the last. There's snow in Israel, the Thames is overflowing, and an iceberg separated from the Fjords in Norway is expected to drift just off the coast of Scotland. As ice water melts into the Atlantic, frenzied London residents evacuate by the thousands for warmer temperatures down south. But not Dylan. Grieving and ready to build life anew, he heads north to bury his mother's and grandmother's ashes on the Scottish islands where they once lived. Hundreds of miles away, twelve-year-old Estella and her survivalist mother, Constance, scrape by in the snowy, mountainous Highlands, preparing for a record-breaking winter. Living out of a caravan, they spend their days digging through landfills, searching for anything with restorative and trading value. When Dylan arrives in their caravan park in the middle of the night, life changes course for Estella and Constance. Though the weather worsens, his presence brings a new light to daily life, and when the ultimate disaster finally strikes, they'll all be ready. 
Not only did the cover make this one seem totally promising (It was really pretty before Scoop ate it for breakfast), but the idea of an apocalyptic page-turner had me pressing the confirmation button in a heartbeat. I really tried to love this one and even though Stella's character was super interesting, I just couldn't get into the story (even after 150 pages). I'm a big fan of plot driven stories and this is one of those books where nothing happens. The one redeeming quality was Fagan's writing style — her prose is beautiful and I love how she told the story. On the flip side, the mechanism she used for dialogue was so confusing for me. There were no quotation marks and a lack of attribution for what was being said. I kept rereading passages because I had no idea who was speaking, so I finally gave up. I hate giving a poor review for a book I didn't finish, but this book was not for me.
* I received this novel from Blogging for Books in exchange for an honest review.
---
How are you liking the format of my book reviews this year? Too long, too much info, just right? I am loving having a place to come back to when I'm recommending something to a friend. I only wish I had a running list of every book I've ever read!
Total number of books in October: seven
Number of fiction books in October: six
Number of nonfiction books in Octoberr: one
Number of Audible books in October: three
Total number of books this year: fifty eight
Best book of the year: This Is How It Always Is
Currently reading/listening to: Code Girls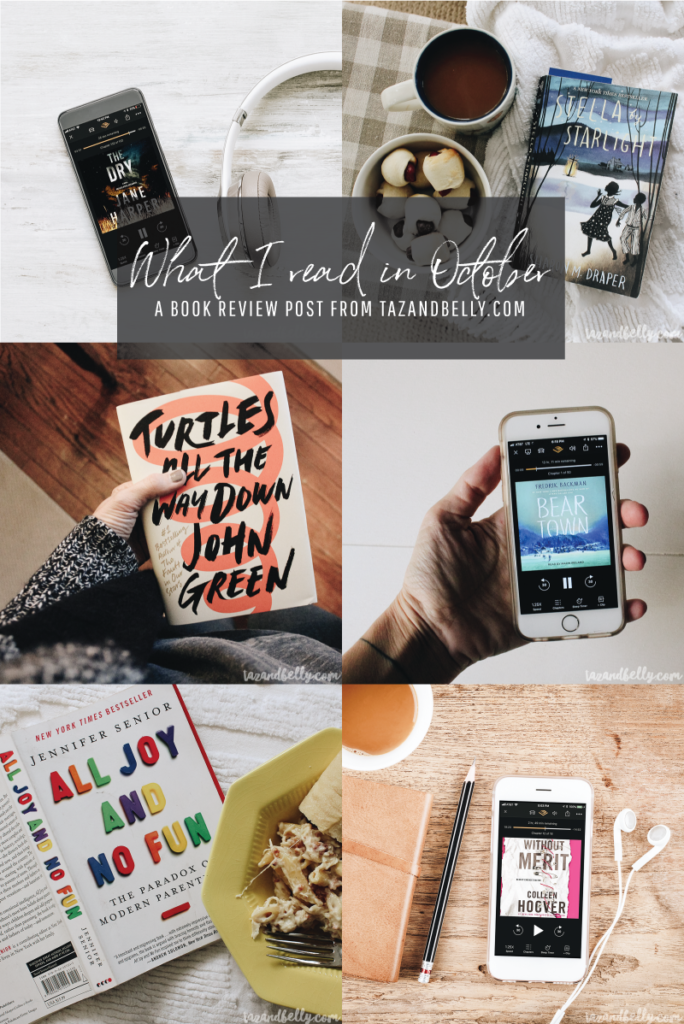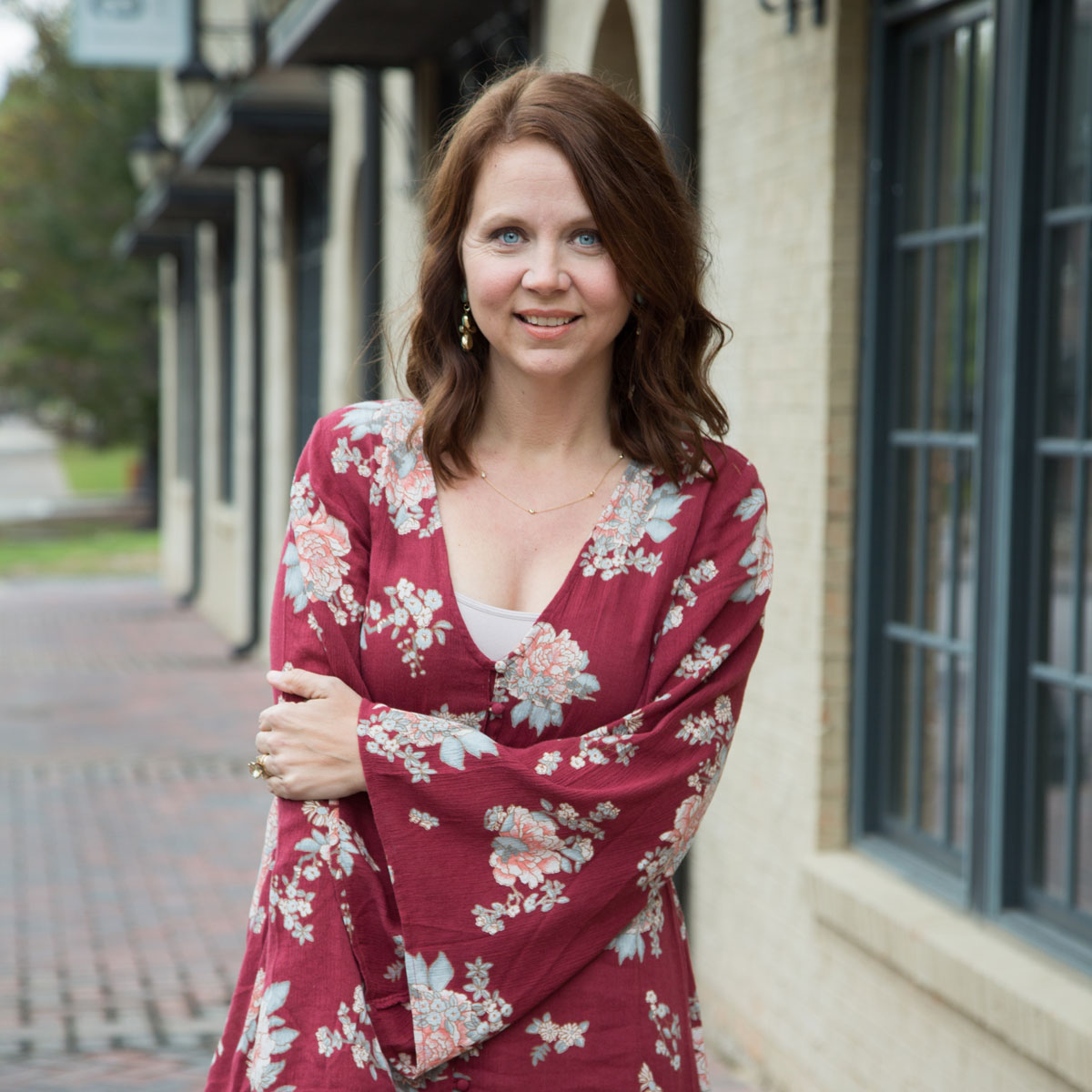 Kristin is married to her high-school sweetheart and the mother to two daughters. Professional by day and creative by night, she is a family lifestyle blogger who writes about faith, family, and fitting it all into a busy schedule. At Taz + Belly, you'll find healthy recipes, children's party ideas, tutorials, DIY projects, and more.
Click Here to Read More About Kristin