Affiliate links appear in this post. Any purchases made using these links will earn Taz + Belly a small commission. You can read more about our affiliate relationships here.
---

After pretty much blowing it in November, I had high hopes for the month of December. I knew we would be busy with the holidays, but I had visions of spending eleven days reading beneath the Christmas tree. What really happened, is we holiday-ed super hard and aside from thirty minutes of an audiobook the one time I was in my car alone, I managed to read exactly 34 pages. Whomp whomp. I hesitate to say I'm disappointed — because our Christmas was wonderful — but I am sad that I didn't meet my ten book goal for December. But instead of talking about all the books I didn't read last month, let's dive into the ones I did!
---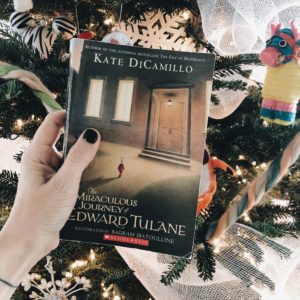 61. THE MIRACULOUS JOURNEY OF EDWARD TULANE
by Kate DiCamillo
★★★★★ | Children's Fiction
Once, in a house on Egypt Street, there lived a china rabbit named Edward Tulane. The rabbit was very pleased with himself, and for good reason: he was owned by a girl named Abilene, who adored him completely. And then, one day, he was lost. Take an extraordinary journey, from the depths of the ocean to the net of a fisherman, from the bedside of an ailing child to the bustling streets of Memphis. Along the way, we are shown a miracle – that even a heart of the most breakable kind can learn to love, to lose, and to love again.
I can't tell you how many times this has been recommended by teacher friends, so when it showed up on our dining room table and I had an hour to spare, I curled up next to the tree and devoured it. Immediately after, I forced both of my children to read it and we've been discussing it ever since. I'm not sure if it resonated so much because both of my girls have beloved toys or if Edward being a bunny (Ella still sleeps with Bunny every night) made it even more special, but I sobbed like a baby through the majority of this book. If you love children's fiction, then I highly recommend this one, even better if you can convince your kiddos to read it with you!
---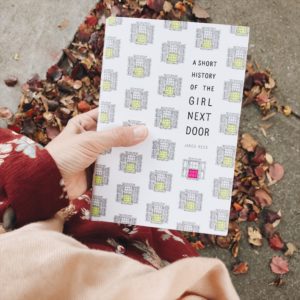 62. A SHORT HISTORY OF THE GIRL NEXT DOOR
by Jared Reck
★★★★☆ | YA Fiction*
Matt Wainwright is constantly sabotaged by the overdramatic movie director in his head. He can't tell his best friend, Tabby, how he really feels about her, he implodes on the JV basketball team, and the only place he feels normal is in Mr. Ellis's English class, discussing the greatest fart scenes in literature and writing poems about pissed-off candy-cane lumberjacks. If this were a movie, everything would work out perfectly. Tabby would discover that Matt's madly in love with her, be overcome with emotion, and would fall into his arms. Maybe in the rain. But that's not how it works. Matt watches Tabby get swept away by senior basketball star and all-around great guy Liam Branson. Losing Tabby to Branson is bad enough, but screwing up and losing her as a friend is even worse. After a tragic accident, Matt finds himself left on the sidelines, on the verge of spiraling out of control and losing everything that matters to him. 
This is one of those books that I know I'm too old for and I feel ridiculous telling you that I loved it, but I loved it. I picked it up immediately after finished Edward Tulane and finished it in a single sitting (can you tell Josh was watching loads of non-SEC football and I had nothing better to do?). I completely related to Matt's inner dialogue and I laughed out loud so many times. The relationship between Matt and Tabby, and later Matt and Liam, were so perfectly angsty and so reminiscent of what I remember high school to be. This one didn't feel to cliché (to me), the feelings weren't overwrought and I thought the characters were relatable. Honestly, my only complaint is that I was hoping I could hand this one to Ella, but the language got a little salty and there was too much innuendo for an eleven year old. Finding well written young adult fiction that doesn't steer too far into sexual frustration is pretty difficult, but she asks to read so much of what I get in the mail. Can y'all help a mama out?!
* I received this novel from Blogging for Books in exchange for an honest review.
---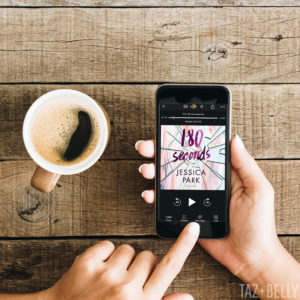 63. 180 SECONDS by Jessica Park
★★☆☆☆ | YA Fiction
After a life spent bouncing from one foster home to the next, Allison is determined to keep others at arm's length. Adopted at sixteen, she knows better than to believe in the permanence of anything. But as she begins her third year in college, she finds it increasingly difficult to disappear into the white noise pouring from her earbuds. One unsuspecting afternoon, Allison is roped into a social experiment just off campus. Suddenly, she finds herself in front of a crowd, forced to interact with a complete stranger for 180 seconds. Neither she, nor Esben Baylor, the dreamy social media star seated opposite her, is prepared for the outcome. When time is called, the intensity of the experience overwhelms Allison and Esben in a way that unnerves and electrifies them both. With a push from her oldest friend, Allison embarks on a journey to find out if what she and Esben shared is the real thing—and if she can finally trust in herself, in others, and in love.
This one was bad. I'm notorious for loving ansgty, YA romance and I found this one on Audible for $2.95 on a day when I had no available credits to purchase anything on my wish list. The premise sounded interesting and, while it started out strong, it headed into "over the top feelings" pretty quickly. The voices of the main character and her best friend sounded like the Barbie voices in television commercials. The male lead is a social media star and I just couldn't take the ridiculous hashtags and internet speak. There were small moments that I really liked, but in a nine hour audiobook, you need more than moments. If you're looking for quality, young adult fiction, my previous book is a much better option.
* I'll admit to writing that review about two-thirds of the way through. I doubted my feelings would change and I usually write my reviews as I'm reading the book and tweak them as I finish (because I have terrible memory when I read more than a few books a month, so it helps me to capture details you might want to know yourself!). My rating for this one didn't change, but I'll at least admit that the last third of the book was significantly better than the first two. A purpose to the plot enters out of nowhere and gives the book a new direction. Still not my favorite, but I wasn't miserable listening to it.
---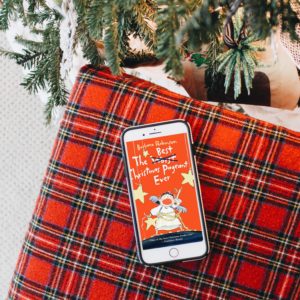 64. The Best Christmas Pageant Ever by Barbara Robinson
★★★★☆ | Children's Fiction
Ralph, Imogene, Leroy, Claude, Ollie, and Gladys Herdman are an awful bunch. They set fire to Fred Shoemaker's toolshed, blackmailed Wanda Pierce to get her charm bracelet, and smacked Alice Wendelken across the head. And that's just the start! When the Herdmans show up at church for the free snacks and suddenly take over the Christmas pageant, the other kids are shocked. It's obvious that they're up to no good. But Christmas magic is all around and the Herdmans, who have never heard the Christmas story before, start to reimagine it in their own way. This year's pageant is definitely like no other, but maybe that's exactly what makes it so special.
I gave a review for this one as a part of our last Collaboreads link up. It was just as adorable as I had remembered and the girls (especially Sophie) loved reading it together. I'll admit that my memory was a little fuzzy on the details and it played out much differently that I had originally recalled, but I'm so glad that we got a little holiday refresher this year. It's the perfect read for elementary aged kids and if you read it to them, you can have it done in under an hour! Now, if only we could stream the movie.
---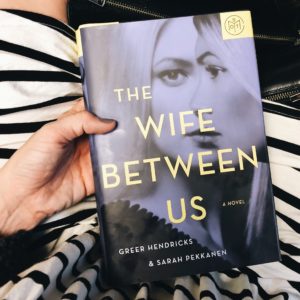 65. The Wife Between Us by Greer Hendricks & Sarah Perkkanen
★★★☆☆ | Thriller
When you read this book, you will make many assumptions. You will assume you are reading about a jealous ex-wife. You will assume she is obsessed with her replacement – a beautiful, younger woman who is about to marry the man they both love. You will assume you know the anatomy of this tangled love triangle. Assume nothing. Twisted and deliciously chilling, Greer Hendricks and Sarah Pekkanen's The Wife Between Us exposes the secret complexities of an enviable marriage – and the dangerous truths we ignore in the name of love. Read between the lies.
This was a Book of the Month selection for December (it comes out on January 9th) and I was super intrigued by the minimalist jacket copy. Before I had a chance to read it, a friend gushed about how much she loved it, which moved it to the very top of my to read stack. Unfortunately, I was not a fan. I'll admit that it's definitely a page turner. It is twisty and unpredictable and I read it in a little more than 24 hours. The problem I had was that it was too twisty. It had too many sea changes and I just couldn't keep up. I liked the concept, but other authors have done it better.
I highly recommend Behind Her Eyes if you're looking for an excellent thriller that you can't put down. It's completely unpredictable, but will leave you satisfied in a way that this one doesn't.
---
My reading goal for 2017 was to read four books a month — 52 books for the year — and for at least one book each month to be a nonfiction selection. I read twelve more books than I had planned and I read thirteen nonfiction titles in this (even though I didn't actually read one each month. I'm still working on fleshing out my reading goals for the upcoming year and I hope to share those with you, along with a recap of my favorites from 2017, sometime in the next week.
Total number of books in December: five
Number of fiction books in December: five
Number of nonfiction books in December: zero
Number of Audible books in December: one
Total number of books this year: sixty five
Best book of the year: This Is How It Always Is
Currently reading/listening to: The Distant Hours
---

Rachel and I are so excited for you to join us this month, for the first ever, Book by Book Link Party! We wanted so badly to grow our reading community this past year, but the participation for such a specific link up was hard to grow. We heard from so many of you who wanted a monthly reading topic, but didn't want to commit to sharing that every month. We heard from even more of you who wanted to share a post about books or reading, but not one with such a narrow perspective. Enter Book by Book.
The first week of each month, we'll share our reading recap from the previous month, along with a linky widget where you can share your own post(s). The widget will be open for the entire month, so feel free to add as many posts as you'd like until the next round begins. Share your reviews, reading roundup posts, gift guides for readers, or anything else book related. Share with your friends and tag us on Instagram — let's grow another link up together this year!
Want bonus points for reading something outside of your comfort zone? Here is a list of Collaboreads-style reading prompts, just for you!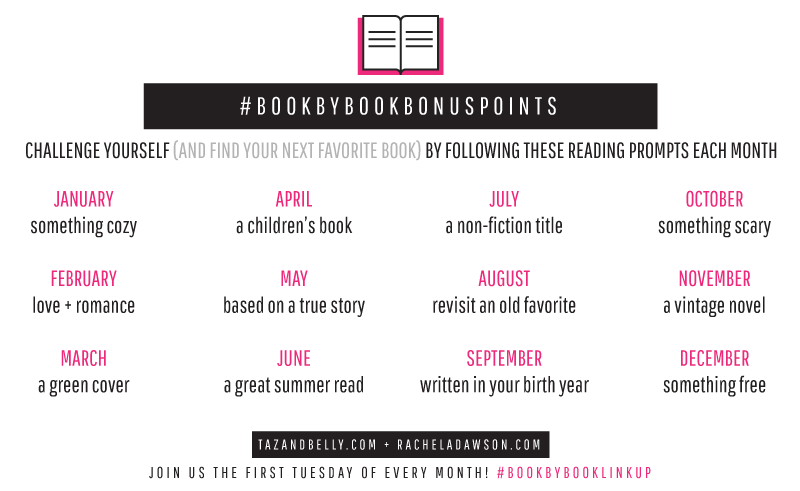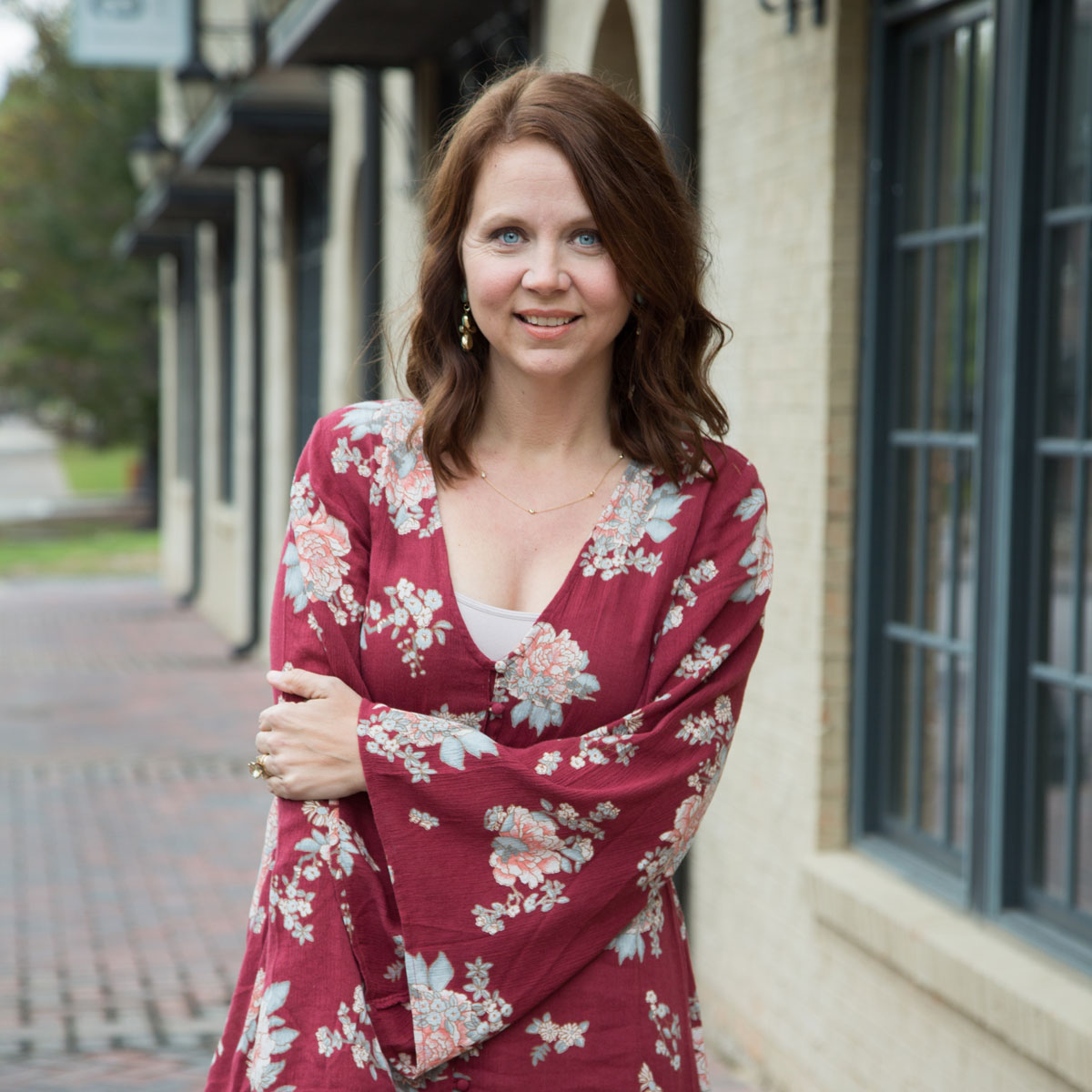 Kristin is married to her high-school sweetheart and the mother to two daughters. Professional by day and creative by night, she is a family lifestyle blogger who writes about faith, family, and fitting it all into a busy schedule. At Taz + Belly, you'll find healthy recipes, children's party ideas, tutorials, DIY projects, and more.
Click Here to Read More About Kristin