Affiliate links appear in this post. Any purchases made using these links will earn Taz + Belly a small commission. You can read more about our affiliate relationships here.
---
This is perhaps going to be the most lackluster reading recaps of all time. I have no excuses for why I couldn't get into any books this month, but I struggled to read anything. The only books I made it more than a few pages into were both audiobooks and one of those I haven't even finished. Basically, I'm a failure when it comes to reading this month, but I have high hopes for December. Stay tuned to find out why!

---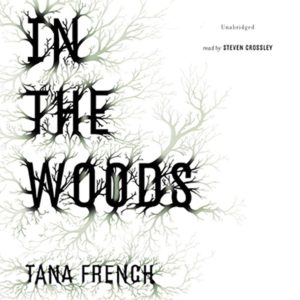 59. IN THE WOODS by Tana French
★★★☆☆ | Serial Mystery
As dusk approaches a small Dublin suburb in the summer of 1984, mothers begin to call their children home. But on this warm evening, three children do not return from the dark and silent woods. When the police arrive, they find only one of the children gripping a tree trunk in terror, wearing blood-filled sneakers, and unable to recall a single detail of the previous hours. Twenty years later, the found boy, Rob Ryan, is a detective on the Dublin Murder Squad and keeps his past a secret. But when a twelve-year-old girl is found murdered in the same woods, he and Detective Cassie Maddox—his partner and closest friend—find themselves investigating a case chillingly similar to the previous unsolved mystery. Now, with only snippets of long-buried memories to guide him, Ryan has the chance to uncover both the mystery of the case before him and that of his own shadowy past.
I've heard so many things about Tana French and the Dublin Murder Squad series, that I couldn't resist making this purchase. Several people remarked that her writing style was different and that it might take some getting used to, but I found it incredibly easy to listen to. Maybe there is a difference in reading and listening to this one. I fell in love with the two main characters and I have to admit that I'm pretty upset to hear they aren't both in the next installment?! My second complaint, and likely the only reason this one didn't get a full four stars from me, is that this one was looooong. If you are an avid audiobook listener, you'll know that the typical fiction novel comes in around 10-12 hours. This one was a staggering 20+ and it took me weeks to finish. I loved that there were two stories being told simultaneously and you weren't quite sure if either of them would be resolved. I'll leave the spoilers for another day, but I was wholly satisfied in the way this one ended. It probably deserves three and a half stars, if I'm being honest.
---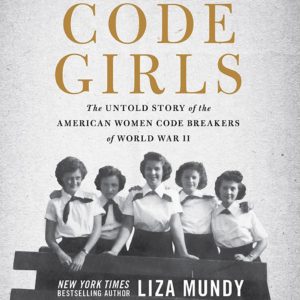 60. CODE GIRLS by Liza Mundy
★★★☆☆ | Narrative Nonfiction
Recruited by the U.S. Army and Navy from small towns and elite colleges, more than ten thousand women served as codebreakers during World War II. While their brothers and boyfriends took up arms, these women moved to Washington and learned the meticulous work of code-breaking. Their efforts shortened the war, saved countless lives, and gave them access to careers previously denied to them. A strict vow of secrecy nearly erased their efforts from history; now, through dazzling research and interviews with surviving code girls, bestselling author Liza Mundy brings to life this riveting and vital story of American courage, service, and scientific accomplishment.
I probably should have saved this review for some time in the future since I'm not actually finished with this one yet, but I'm close enough to share my thoughts. In a world currently fraught with questions about women's place in the workplace and where news stories of frightening inequality are a daily occurrence, this was a breath of fresh air. It opens with a history of the codebreakers during World World II and continues as short stories depicting individual women and their impact on the war. I love that this is a book you can put down and come back to after weeks away — it makes it enjoyable to listen to in small spurts, but doesn't leave me feeling guilty when I abandon it for a dose of dreamy fiction. I would highly recommend this if you love war stories and unlikely heroines.
---
How are you liking the format of my book reviews this year? Too long, too much info, just right? I am loving having a place to come back to when I'm recommending something to a friend. I only wish I had a running list of every book I've ever read! I'm super excited to dive into December, because I've already finished two whole books and I'm midway through two more (one hard copy and one audiobook). My goal for December is to read ten books and finish out the year with a solid seventy books under my belt.
Total number of books in November: two
Number of fiction books in November: one
Number of nonfiction books in November: one
Number of Audible books in November:one
Total number of books this year: sixty
Best book of the year: This Is How It Always Is
Currently reading/listening to: The Sisters Chase
I'm already thinking about my reading goals for next year and what that should look like. This year, I added almost twenty more books that the year before, so I'm tempted to up my goal. On the other hand, I know that I read at my max for most of the year and I don't want to set my sights to high. Any other suggestions for reading goals this year? I'm also debating whether or not to continue with my bookstagram account. I thought I could manage two separate Instagram accounts, but the second one always starts to feel like a chore at some point. How about you? Did you prefer when books were in my main feed or did you love that one month when I actually posted over there?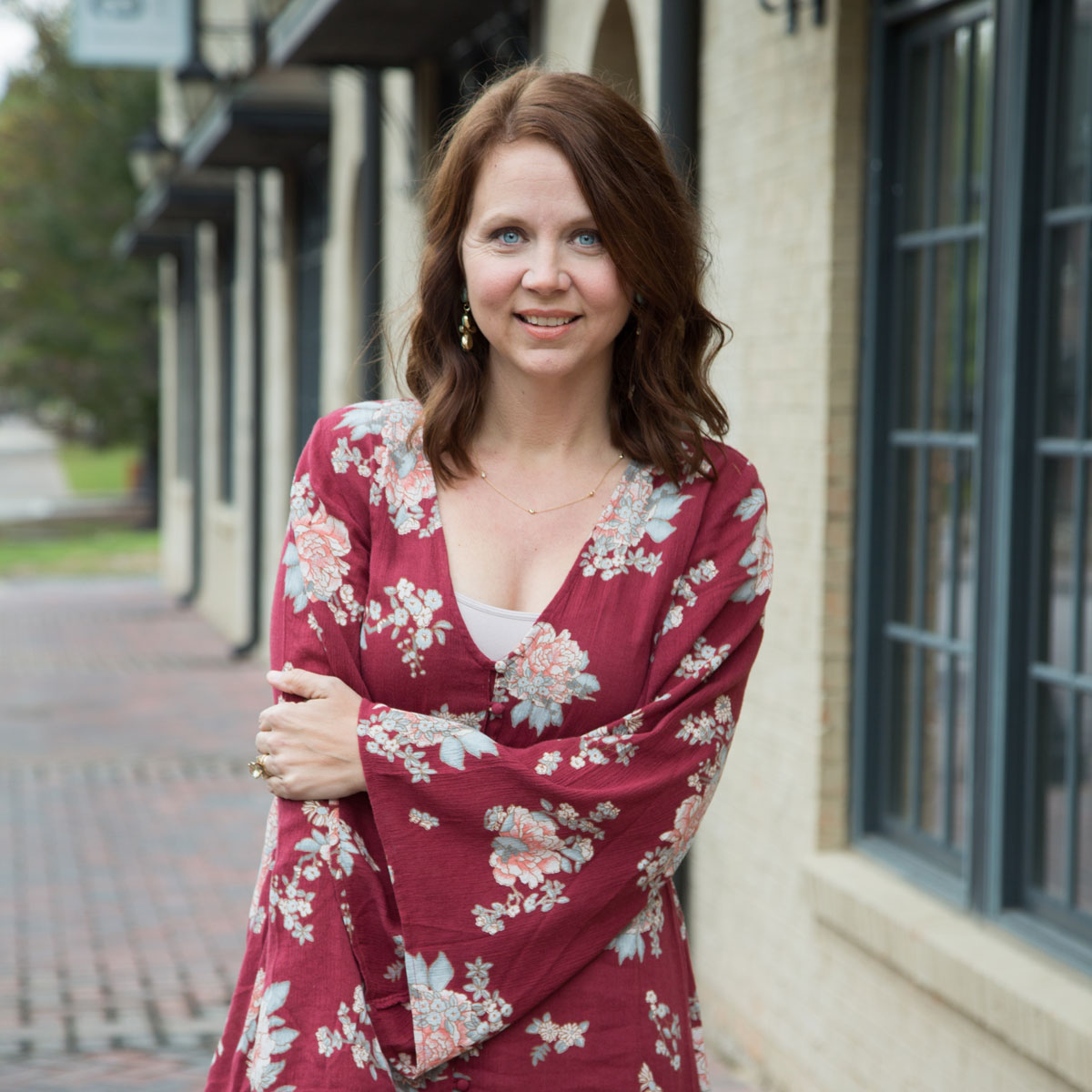 Kristin is married to her high-school sweetheart and the mother to two daughters. Professional by day and creative by night, she is a family lifestyle blogger who writes about faith, family, and fitting it all into a busy schedule. At Taz + Belly, you'll find healthy recipes, children's party ideas, tutorials, DIY projects, and more.
Click Here to Read More About Kristin