Welcome to Taz + Belly, a blog about my favorite things. I hope you'll stay awhile and find something you love. Keep reading for more about our family and how you can work with us here on the blog!

I'm Kristin
I am a thirty-something, southern girl who loves to share her stories. You know the ones – we'll fix you a cup of coffee and talk your ears off about our kids, our hobbies, and what happened in the grocery store checkout line. I'm a wife of fourteen years (what in the fresh heck?) and the mother of two crazy adorable daughters — Ella (11) and Sophie (7).
I always thought I wanted to be a teacher, but ended up in art school studying printmaking and graphic design. I work a "real job" by day, but my passions are blogging and making beautiful things. What started in 2008 as a virtual scrapbook, has been transformed (as things usually are over the course of eight years) into a space where I share our daily happenings, sometimes wise words, and over-the-top birthday parties. I love washi tape, exclamation points, and unnecessary parentheticals.
---

Cast of Characters
Josh and I were high-school sweethearts. We fight over who folds the laundry and he almost always wins. We read in bed together, fight over the covers, watch a LOT of Netflix (and Game of Thrones), and cook really great chicken stir fry. We are believers and attend an amazing church where we are able to be the hands and feet of Jesus. We love road trips, college football (Roll Tide!), and a really great indie concert.
Ella is eleven and precocious. She loves books, drawing, and (contraband) sweet tea. She dances competitively and everything else in our life revolves around studio time. She is a very hard worker and wants to be the best at everything she tries. Immediately.
Sophie is seven, but thinks she's ten. She's tough as nails, isn't afraid of anything, and likes to pretend she's super girl. We call her Taz because she leaves a trail of destruction wherever she goes. She loves her blanket "Pink," milk (also contraband), and snuggle time.
---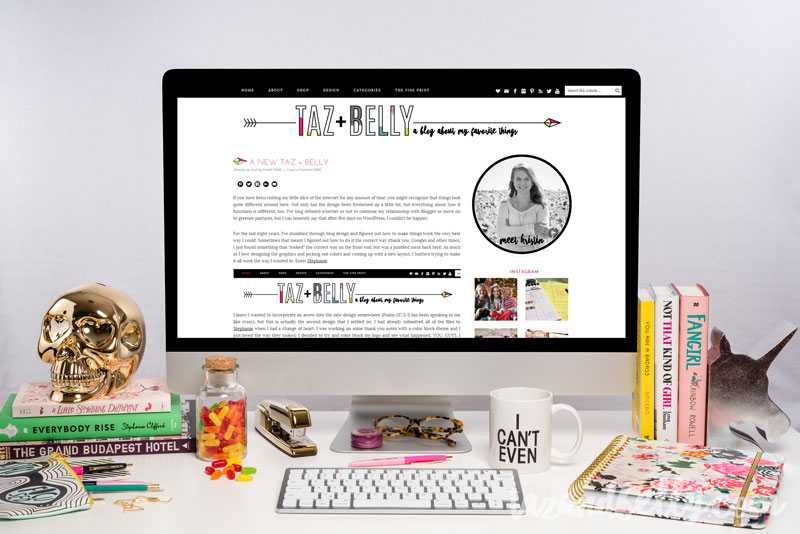 About the Blog
Here you'll find plenty of family anecdotes, kid friendly crafts, monthly book reviews, and beautiful birthday parties. We have embraced a healthy lifestyle, so you'll find a heavy dose of fitness related posts, as well as whole food recipes and resources. Every month, I host Collaboreads (a book-lover's link up that joins great books with even better bloggers and creates a wonderful space for conversation) and Little Letters (a place to write little letters to people, places and things going on in your life) and would love for you to join me there!
Have a question? Want to collaborate or request a Media Kit? Interested in sponsored posts? Visit our collaboration page for details on available opportunities.