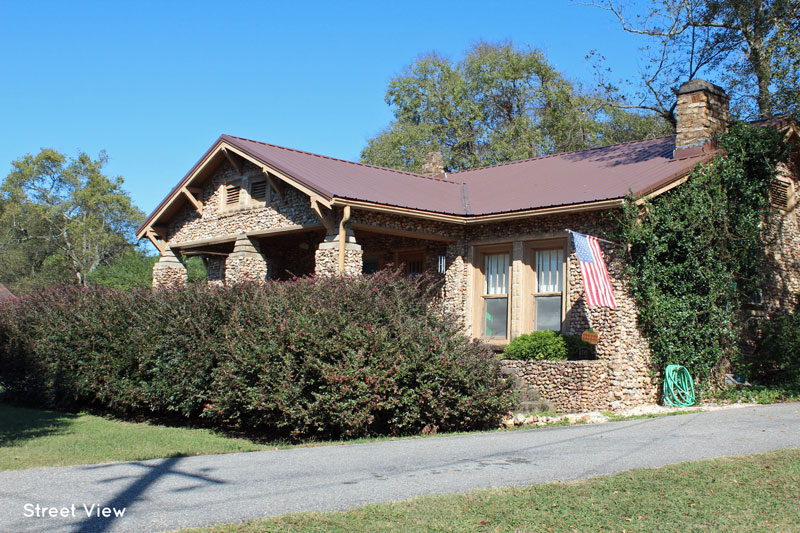 Now that our little house is finally on the market, I thought I'd share the photos from our listing. I've shared so many bits and pieces of our home over the last 8 years, but I'm not sure I've ever done a full house tour. We're getting ready to decorate for the holidays and I'll be sharing more photos in a few weeks, but here is what she looks like today.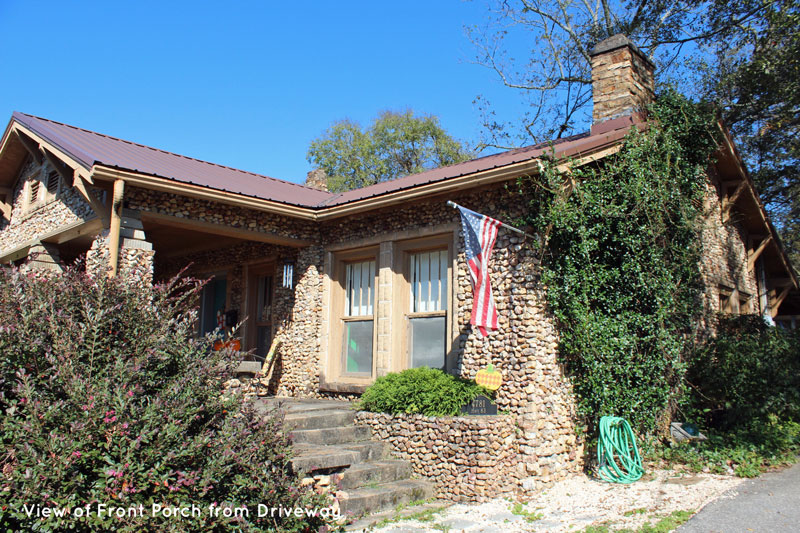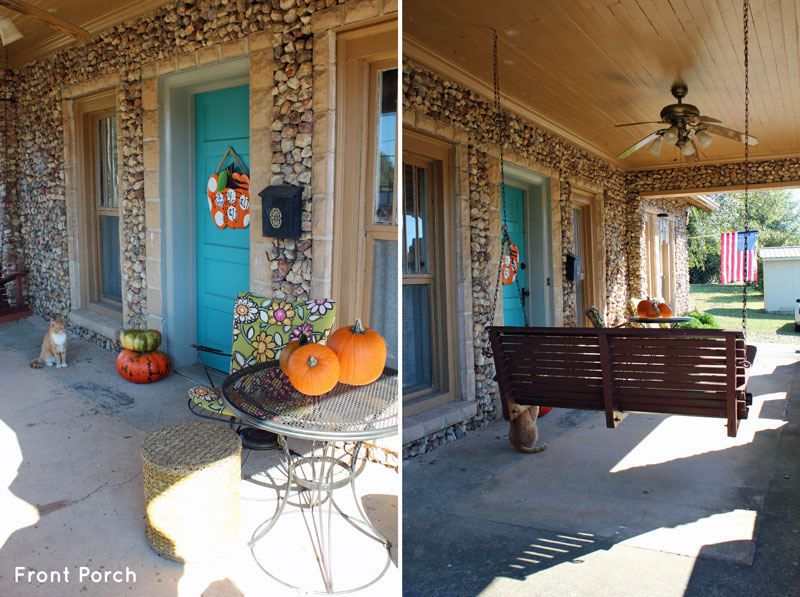 We are lucky to have deep porches on the front and back. While the front porch faces the street, it is still very private and we get lots of shade. We contemplated adding blinds several times since we bought the house, but never got around to having them installed.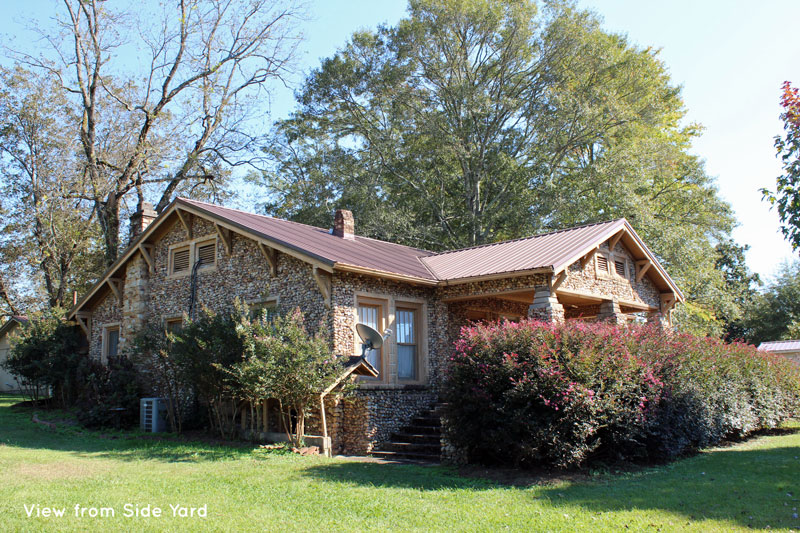 Our back porch was screened in when we bought the house, but it was also completely rotten. When we replaced the roof several years ago, we rebuilt it and added a pea gravel parking pad near the back door.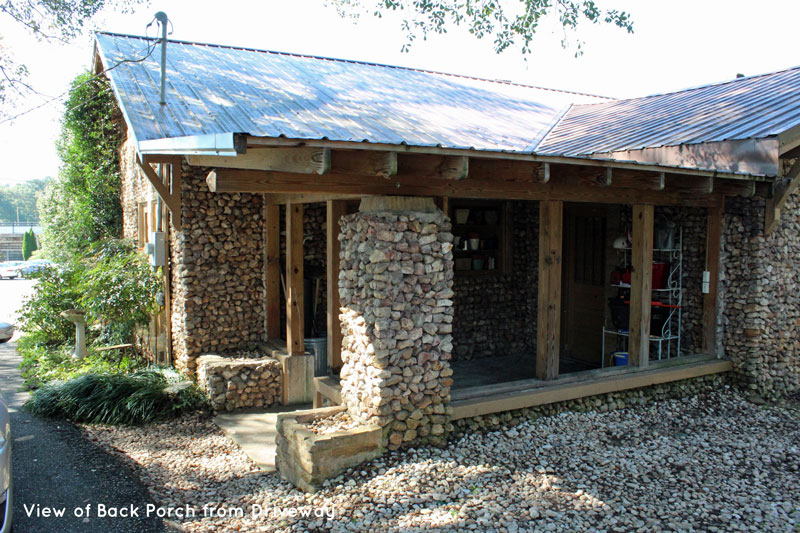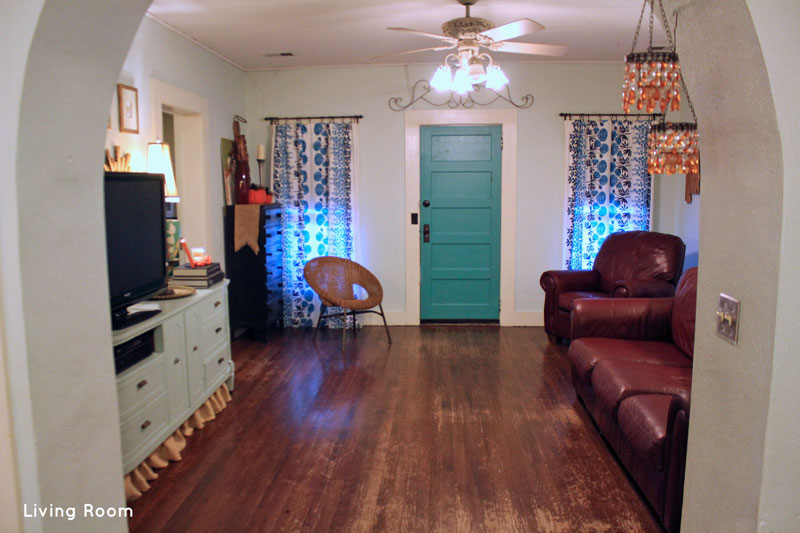 It is hard to believe that nearly every wall in the house was covered with floral wallpaper at one point. We painted the living areas a stucco orange color in the beginning, but I have never been so happy to lighten up a room as I was when we repainted a few years ago. Now a very light blue, our living and dining rooms (that are notoriously dark) seem so much brighter! I still can't wait for new living room furniture, but we're not upgrading until after the move.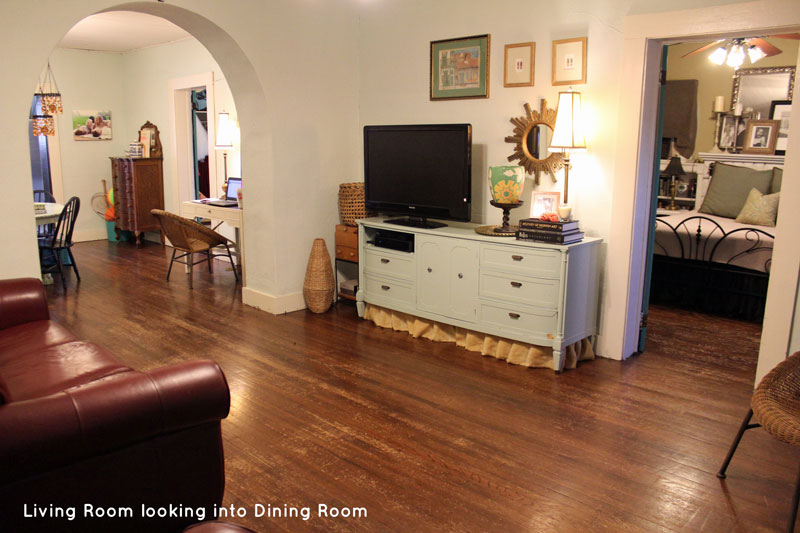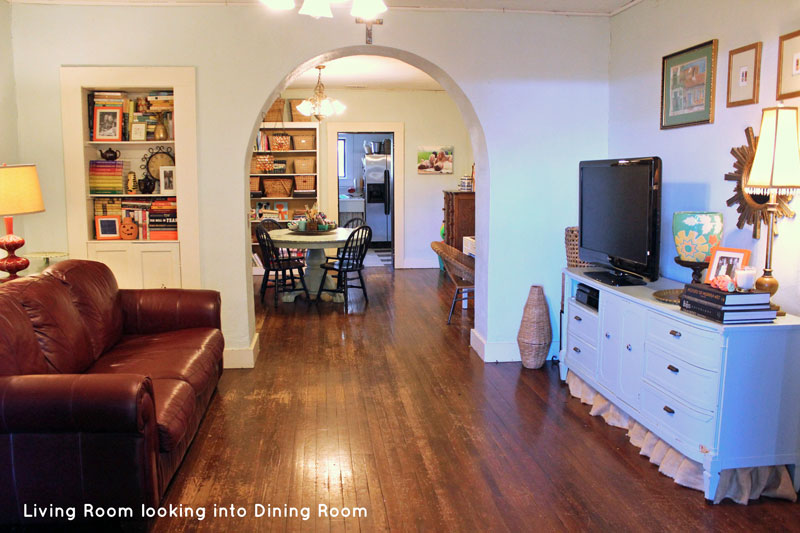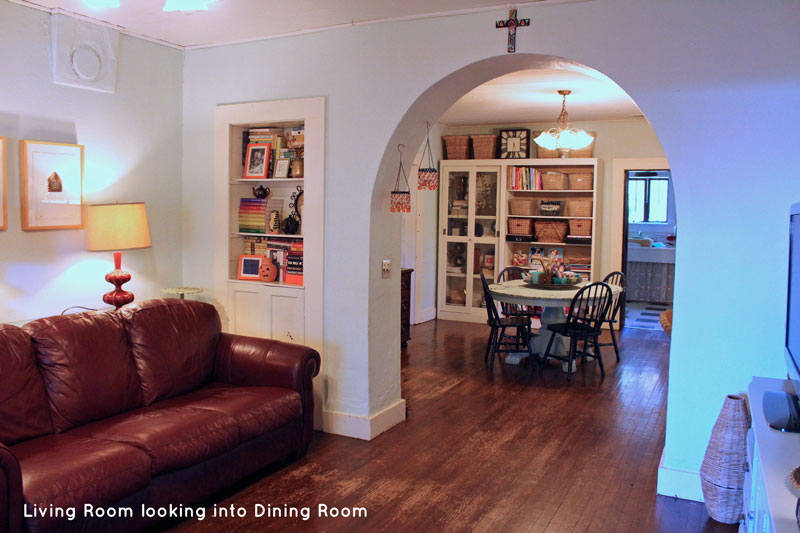 I think I've said this exactly 786 times, but the bookcases in the dining room are my favorite pieces of furniture in the house. They were once shelves in an elementary school classroom and we salvaged them on the way to the dump. A few coats of paint and a deep clean and they were as good as new. They are solid wood with antique glass and you will never be able to pry them away from me! We'll be using them in our bedroom after the move to hold our television and all of our books and albums.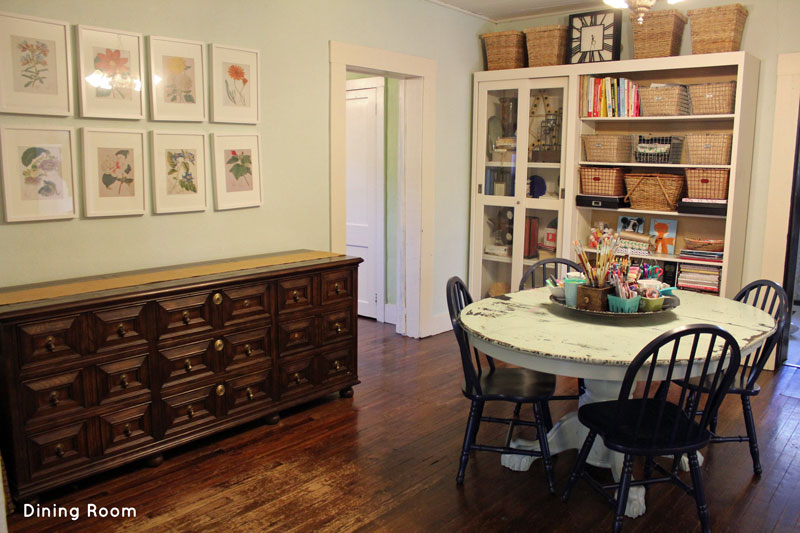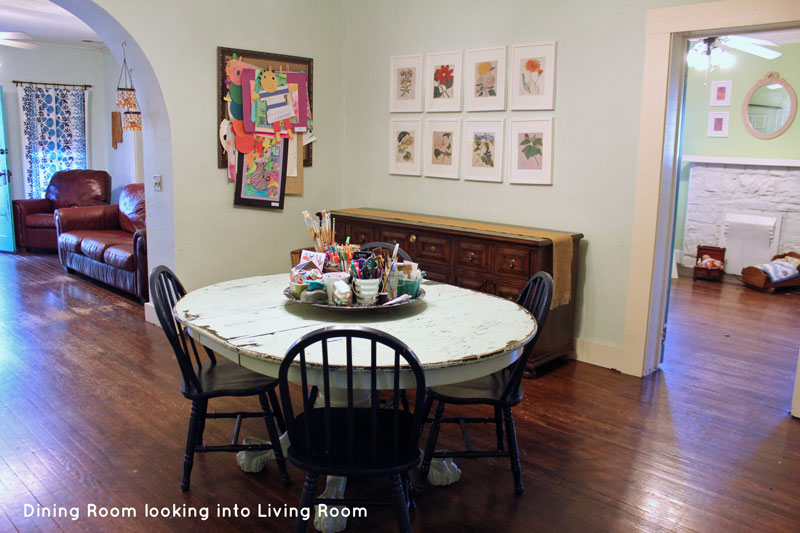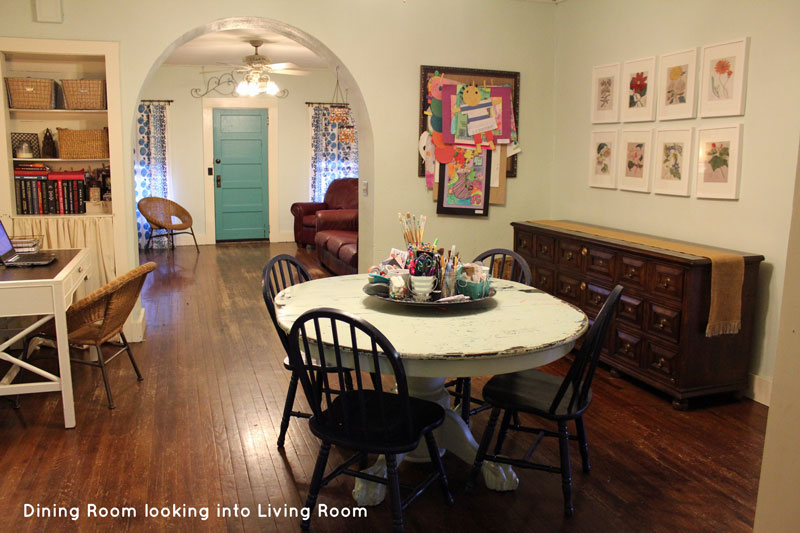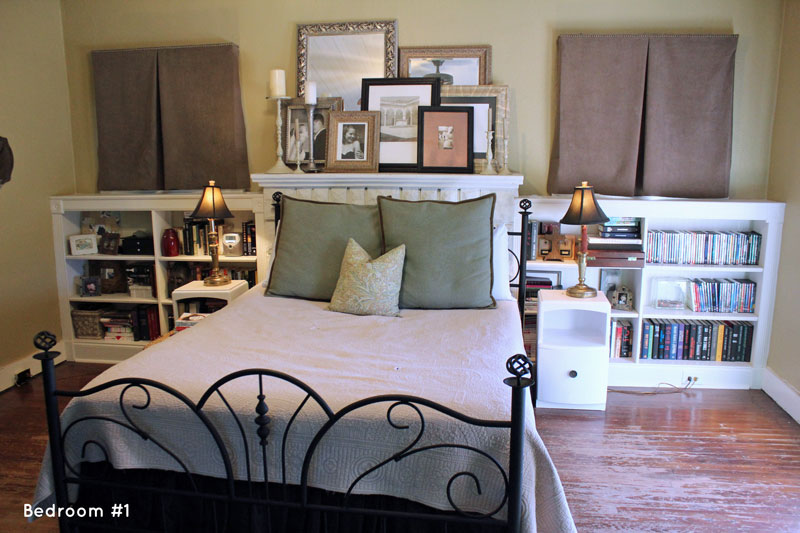 One year, before Sophie was born, my dad built these bookshelves for me for Christmas. The fireplaces aren't in working condition and I love the way the bed looks in front of the mantle, but it made for a very deep area on either side. The built ins make the room look exactly how I envisioned and I only regret that we didn't do it to the nursery at the same time!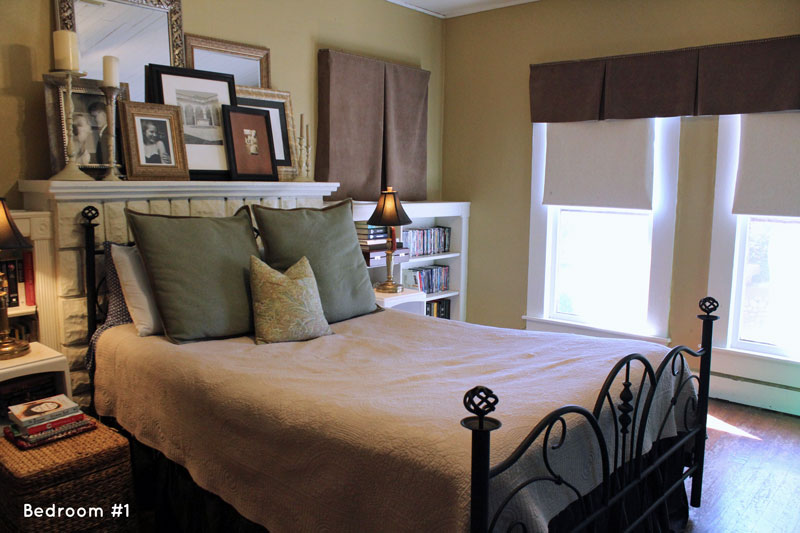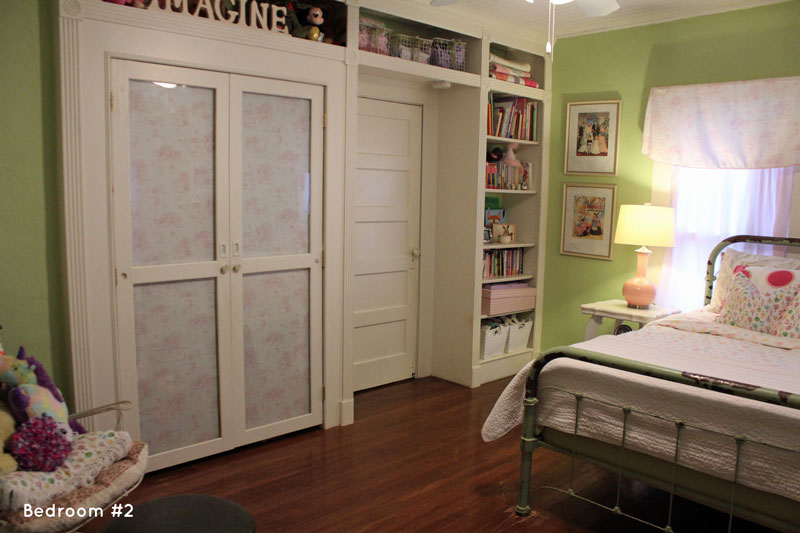 The kids room also has a wall of built in shelving because they don't have a closet in here. The built in is just deep enough for child sized hangers and we have a huge chest of drawers for all of their comfy clothes. As much as I lament the lack of closets in our house, it does help keep extra toys and junk to a minimum!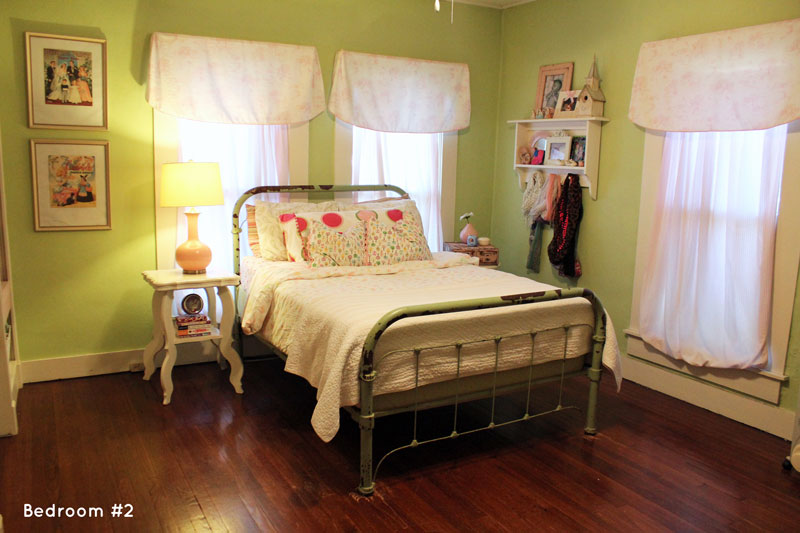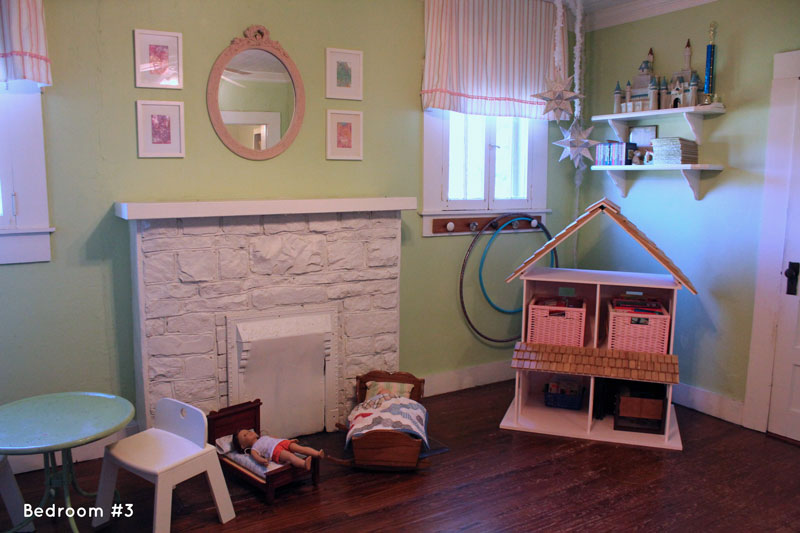 This was our nursery for Sophie and now acts as a playroom. Her crib was in front of the fireplace (which I LOVED), but I'm still regretting not installing bookcases here before she was born. This room doesn't see as much action now that we don't have a play kitchen, but the girls do still love the dollhouse and playing teacher as often as they can.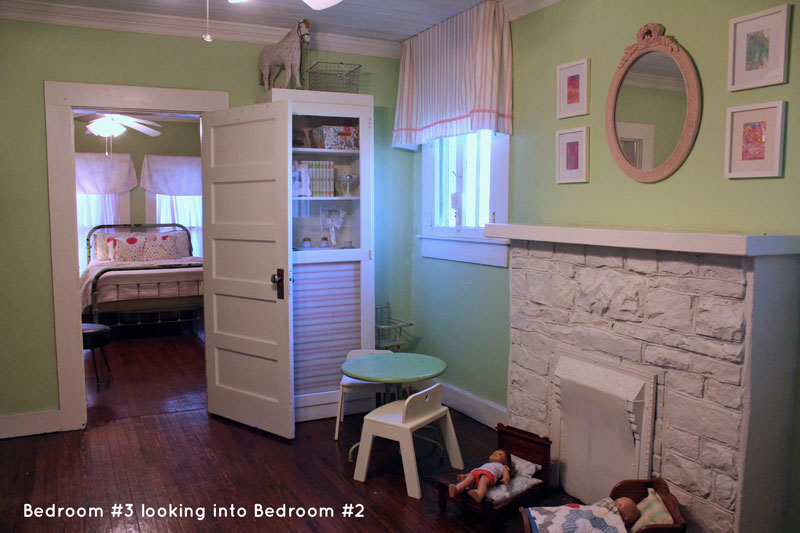 We only have a single bathroom here and tripling our facilities is one of the things we look forward to the most. Josh does not love sharing a bathroom with three girls in the morning, but we make it work. I have loved looking at that claw foot tub for the last ten years, but without a separate shower the thing is difficult, at best.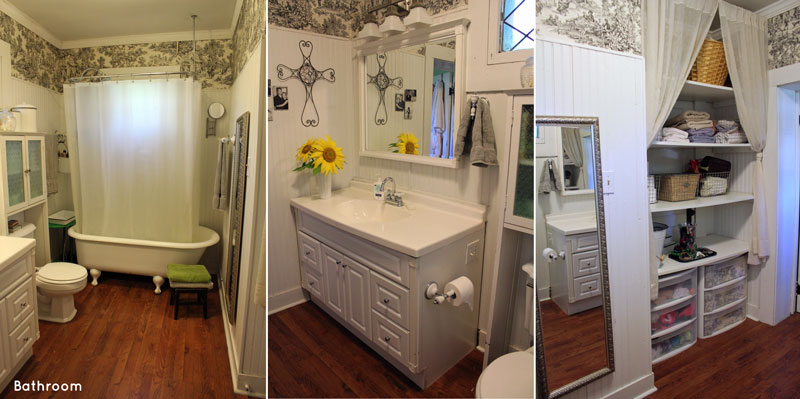 Last up is our little galley kitchen. We do have a decent sized pantry (thank goodness) because we only have two cabinets and a tiny bit of under sink storage. The sink is vintage cast iron with a drying board and we built a new base to give it more of a farmhouse style look. I much prefer the skirted sink to our previous cabinet and holds twice a much.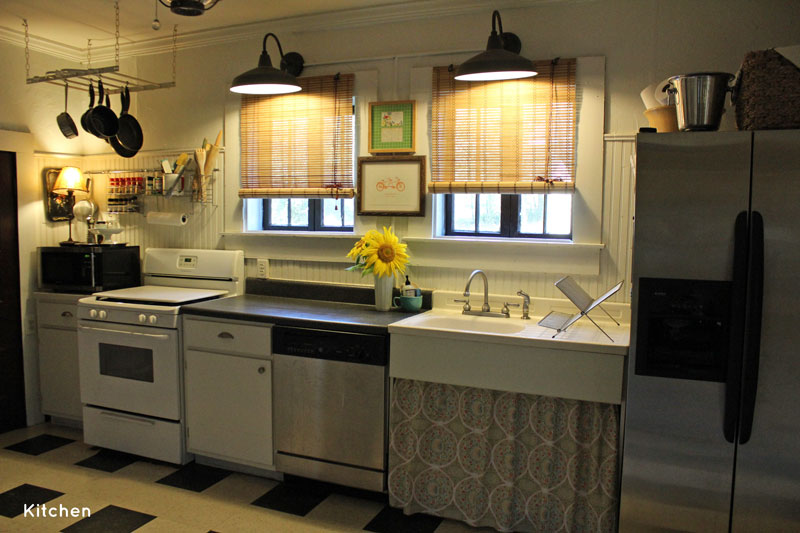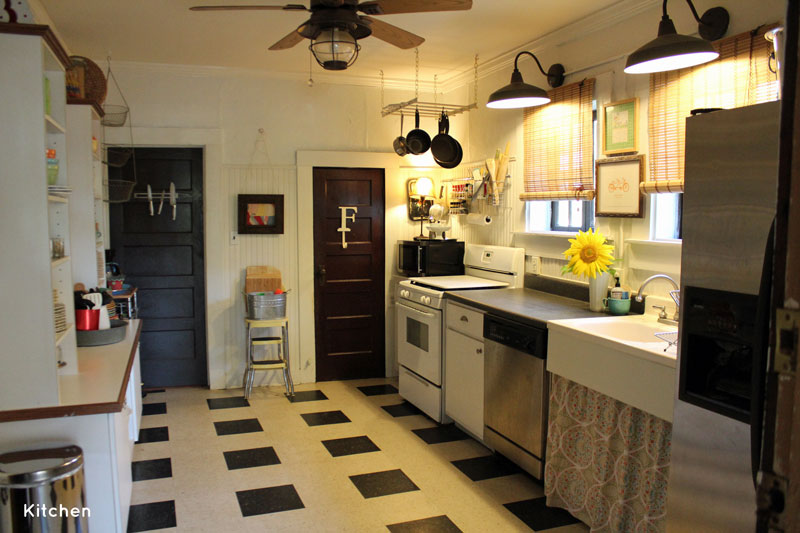 Thankfully, we have a huge storage piece on the other wall that holds all of our dishes, glassware and serving pieces, along with a tiny coffee bar in the corner. The new kitchen has somewhere in the neighborhood of thirty cabinets, so we are going to feel like we're in heaven!!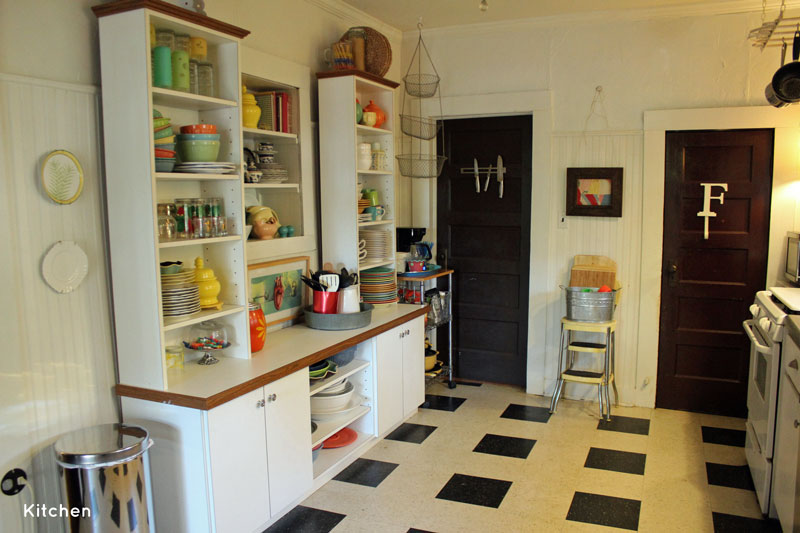 It might be tiny and vintage and quirky, but we have absolutely loved living here and even though we are eager to move and get started on a new project, we will miss this little slice of our life so much!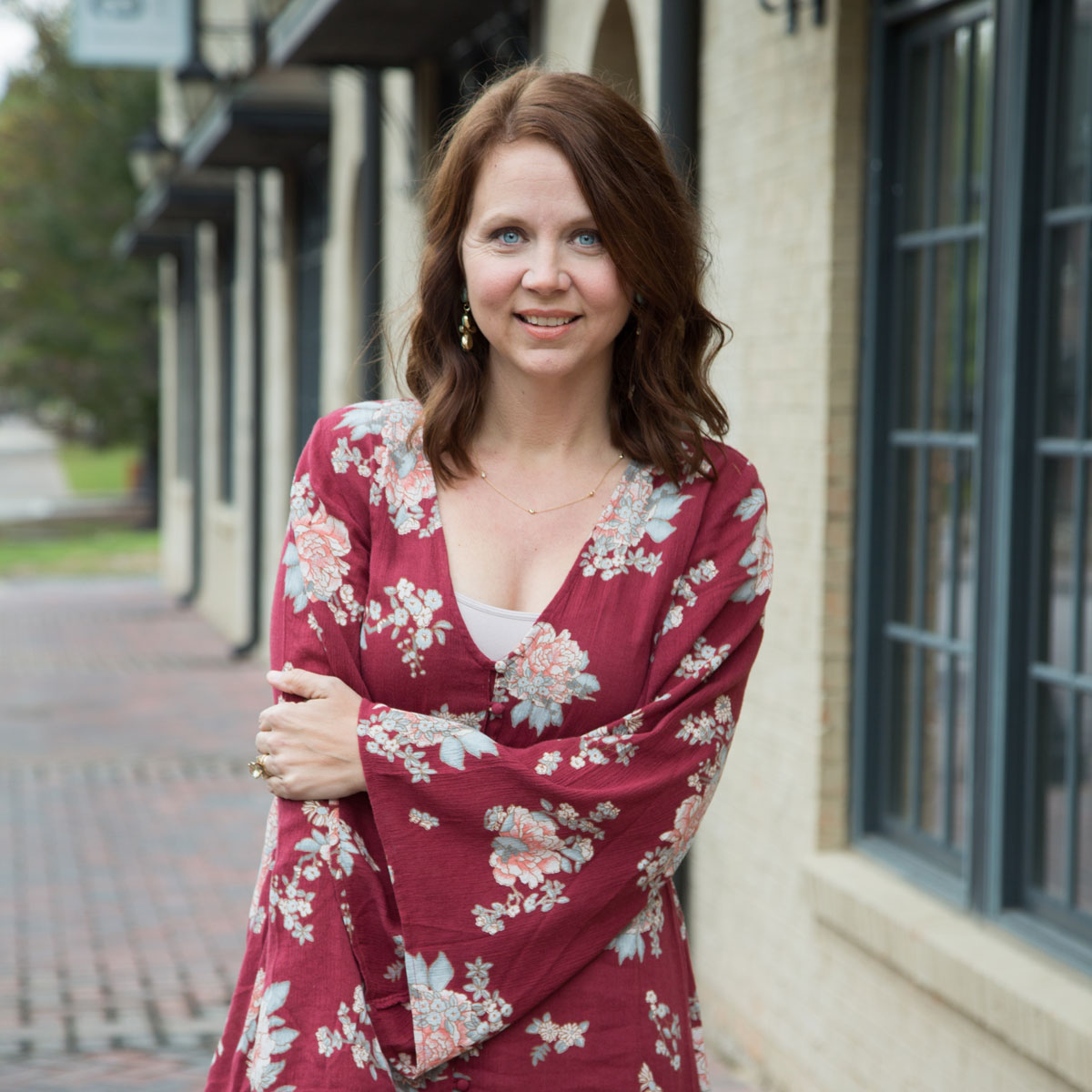 Kristin is married to her high-school sweetheart and the mother to two daughters. Professional by day and creative by night, she is a family lifestyle blogger who writes about faith, family, and fitting it all into a busy schedule. At Taz + Belly, you'll find healthy recipes, children's party ideas, tutorials, DIY projects, and more.
Click Here to Read More About Kristin