Disclosure: Affiliate links appear in this post. Any purchases made using these links will earn Taz + Belly a small commission. You can read more about our affiliate relationships here.
---
This book lover's link-up isn't restrictive, joins great books with even better bloggers, and creates a wonderful space for conversation. I love that the prompts are open ended, meaning you can be as literal or as figurative as you'd like. We'll pick the theme, you'll pick the book, and then we'll all link up at the end of the month. Sounds fun, right?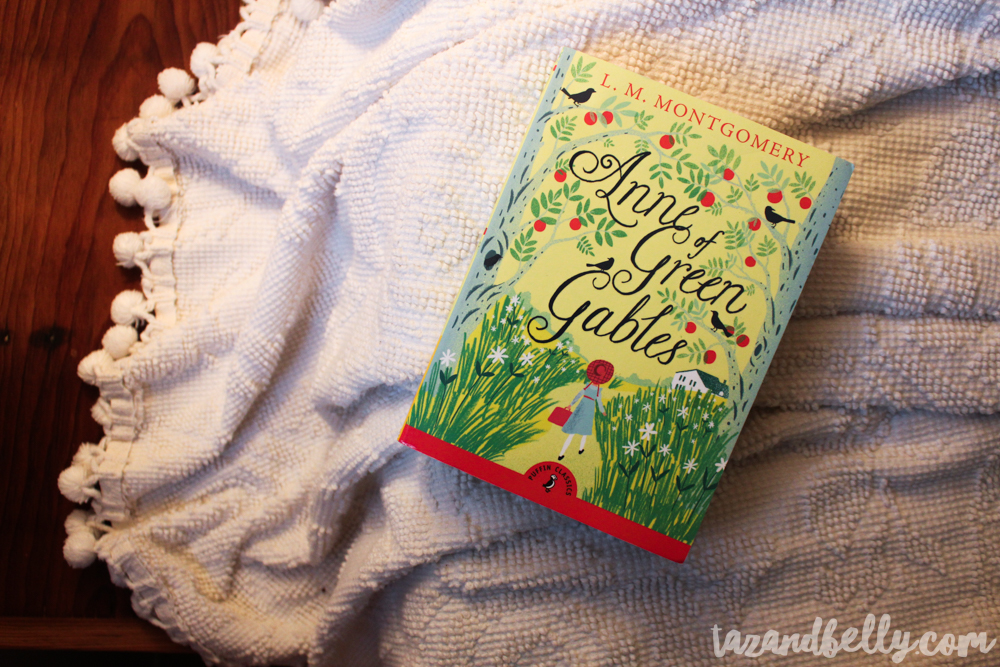 This month's prompt was to read a book that is or will be a movie or television show. I'm embarrassed to admit that until this month, I had never read Anne of Green Gables. Honestly? I had never even considered it. This is one of those titles that comes up in bookish podcasts and conversations all the time and I'm always bowing out with nothing to add. When Ella and I did some book shopping for her last month, I recommended it, thinking it would be the perfect fourth grade fare. We decided to read it together and have been looking forward to the Netflix original series based on the book. We started the audiobook version on our Chattanooga trip, but exhaustion reared its ugly head and Ella slept most of the way home. I finished the audio version while I was painting this past weekend and Ella is working her way through the paperback right now (I think). I'm hoping we can binge watch the series on our vacation next month and maybe even watch the movie version sometime this summer. Have you read or watched?
---
Anne of Green Gables by Lucy Maud Montgomery, 1908
When Marilla Cuthbert and her brother, Matthew, decide to adopt a child from a distant orphanage, they don't get quite what they bargained for. The child who awaits them at the tiny Bright River train station is not the strapping young boy they'd imagined–someone to help Matthew work the fields of their small farm–but rather a freckle-faced, redheaded girl named Anne (with an e, if you please). Matthew and Marilla may not be sure about Anne, but Anne takes one look at Prince Edward Island's red clay roads and the Cuthberts' snug white farmhouse with its distinctive green gables and decides that she's home at last. But will she be able to convince Marilla and Matthew to let her stay? Armed with only a battered carpetbag and a boundless imagination, Anne charms her way into the Cuthberts' hearts–and into the hearts of readers as well.
Book Description via Amazon | Buy Here
---
RIVETING.
What part of the book could you NOT get enough of? I thought the entire thing was enchanting! I loved Anne's antics — I loved that she was constantly saying the wrong thing or ending up in precarious positions. She reminded me so much of Sophie and makes me equally excited and terrified to see what shenanigans she'll get herself into in the coming years.
ELEMENTS.
How did you relate to/care for the characters? What's your thought on the plot line and twists and turns? I'm not sure there is a character that I didn't love. The Cuthberts were adorable, each in their own way. I loved how Marilla didn't want to love Anne, but couldn't help herself. I loved how Matthew fell hard and fast for Anne and went to bat for her constantly. Anne's friendship with Diana was sickly sweet, but I couldn't help but love their dynamic, and Gilbert Blythe?! I giggled every single time he was mentioned.
ASSOCIATE.
What other books are like this one? If none, did it remind you of a particular TV or movie with it's themes and characters? Does it serendipitous-ly line-up with things going on in your life or the news right now? This reminded me so much of reading Little House in a Big Wood and other Laura Ingalls Wilder books as a child. While the setting was completely different, there was such a familiarity in the simple lives that they both led.
DESIGN.
You know you judged this book by the cover. What did you think of it? How did it relate to the contents of the novel? And the font and layout of the pages? I'm not sure how all of my Collaboreads posts end up with an audiobook, but this was no exception (pinky promise I'll read an actual book for next month!). I bought the version narrated by Rachel McAdams and she was PERFECT. Her inflection and spunk was exactly what Anne's character needed.
STARS.
How many out of five do you give this book? Would you recommend this book to a friend? Five stars, hands down. While this isn't my favorite genre, I do love reading classic novels occasionally and this one was so much better than I expected. I can't wait to pick up the other books in this series and continue reading about Anne.
---
You know what makes a book club even more fun? When you get to share it with all of your (virtual) friends! We would love it if you would share with your own readers or give us a little shout on social media (use the hashtag #collaboreads). The more the merrier! We've even put our heads together and come up with a prompt list for the entire year so that you can plan ahead. Join us on Tuesday, June 27th, when we'll be chatting about a book you can finish in one day.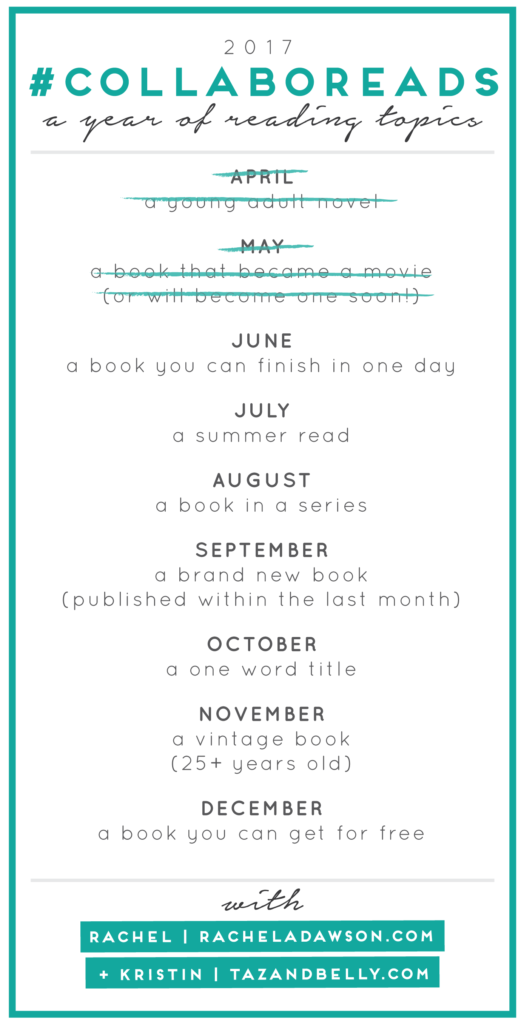 Starting this month, we're trying something new! Every time Rachel and I share Collaboreads on social media or publish our latest book review, we always get comments from readers who forgot about the link party or didn't finish their book in time. I thought it might be great to offer reminder emails for those of you who planned to link up, but didn't, so feel free to use the subscription form below to get those monthly reminders. You aren't signing up for a weekly newsletter and we won't be sending you any spam. You'll get two, book-related, emails each month — one two weeks before our link party to remind you of the monthly topic and a second email closer to our posting date, so you don't accidentally run out of time. Enter your email address below and we'll take care of the rest!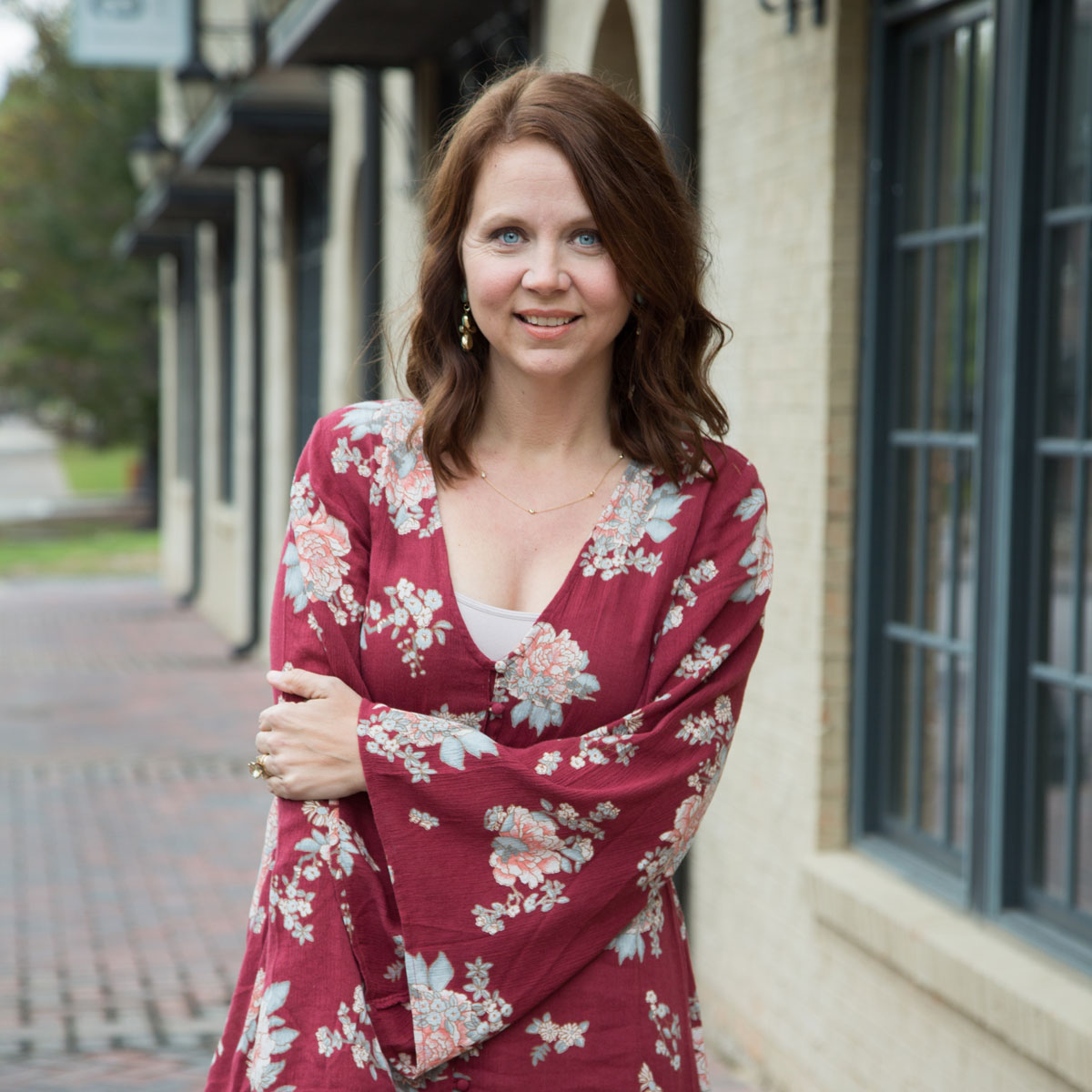 Kristin is married to her high-school sweetheart and the mother to two daughters. Professional by day and creative by night, she is a family lifestyle blogger who writes about faith, family, and fitting it all into a busy schedule. At Taz + Belly, you'll find healthy recipes, children's party ideas, tutorials, DIY projects, and more.
Click Here to Read More About Kristin