Disclosure: Affiliate links appear in this post. Any purchases made using these links will earn Taz + Belly a small commission. You can read more about our affiliate relationships here.
---
Yesterday's post might have been really, really late, but Collaboreads is always on time! I'm so excited to join Rachel for our second Collaboreads link up for 2017. We had such a great turn out last month and I had so many people tell me that they couldn't wait to join us for the next round Well, the next round is here and I have such a great book to share with you today!
This book lover's link-up isn't restrictive, joins great books with even better bloggers, and creates a wonderful space for conversation. I love that the prompts are open ended, meaning you can be as literal or as figurative as you'd like. We'll pick the theme, you'll pick the book, and then we'll all link up at the end of the month. Sounds fun, right?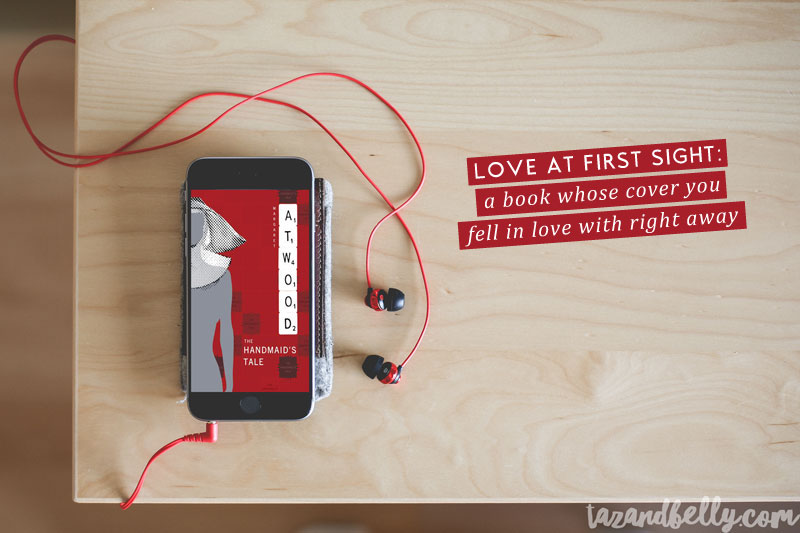 This month's prompt was Love at First Sight (because, February) and we were looking for books whose cover you fell in love with right away. I'll be honest… I had a completely different book picked out for this month. It was a book I bought several months ago and the cover has been calling to me ever since. I was so confident in my choice that I created the graphic for this post weeks ago and then completely changed my mind. When I "read" audiobooks, I always have to find cover art to use for my blog posts instead of a photograph and when looking for the cover of The Handmaid's Tale, I found so many beautiful variations. Once I finished the story, there was no question it would be what I shared for this month's link up.
These were a few of my favorite images, but I encourage you to spend some time looking at all the beautiful versions I found.

---
The Handmaid's Tale by Margaret Atwood
Offred is a Handmaid in the Republic of Gilead. She may leave the home of the Commander and his wife once a day to walk to food markets whose signs are now pictures instead of words because women are no longer allowed to read. She must lie on her back once a month and pray that the Commander makes her pregnant, because in an age of declining births, Offred and the other Handmaids are valued only if their ovaries are viable.
Offred can remember the days before, when she lived and made love with her husband Luke; when she played with and protected her daughter; when she had a job, money of her own, and access to knowledge. But all of that is gone now.
Book Description via Amazon | Buy Here
---
 RIVETING.
What part of the book could you NOT get enough of? I was completely entranced after the first few words. This tale was so bizarre and Offred gave you only what you needed to know at that moment. Her past unfolded in brief snatches of time and since the entire story was told from her own perspective, you didn't know what was going on in the world outside of her own perception. A dystopian novel before it's time (this was first published in 1986) and quite possibly the best one I've ever read.
ELEMENTS.
How did you relate to/care for the characters? What's your thought on the plot line and twists and turns? I adored how the story was told. You know from how Offred phrases her story, that she's an omniscient narrator and is telling you her story only after its conclusion. Oftentimes her retelling is very clinical and emotionless — I was never sure if that was because she was offering an historical report or because she felt compelled to mentally separate herself from what was happening. This  might sound like the narrative was cold, but I found it anything but.
For the first three quarters of this book, it was one of the most compelling stories I've heard in a long time. And while I did like the way Atwood ended Offred's story, I didn't think the last chapter was as strong as the first. I don't want to give anything away, but the final chapter is almost an afterword. It has a different narrator and is set in a different time period. Some of the dialogue felt too sharp so soon after being in Offred's head. It made me realize, with stark clarity, that we often refer to history with too much humor and not enough reverence.
ASSOCIATE.
What other books are like this one? If none, did it remind you of a particular TV or movie with it's themes and characters? Does it serendipitous-ly line-up with things going on in your life or the news right now? I am usually very careful about how far into politics or public opinion I delve here in this space. I recognize that even people we love can have vastly different opinions from our own and I try to tread very carefully with words that might be controversial. The brainwashing these women suffer is real and brutal and terrifying. While I hope we don't ever have to worry about a real life handmaid's tale, I do think reading this now is very timely given our current political climate. It places a huge emphasis on the oppression of women, their role in society and the workplace, and how very little power we really have.
DESIGN.
You know you judged this book by the cover. What did you think of it? How did it relate to the contents of the novel? And the font and layout of the pages? This was an audiobook, so my thoughts on design are a little different than if I were holding a book in my hand. First up, Claire Danes reads this one and that is a huge reason why I loved the audio version as much as I did. Were you a My So Called Life fan? There is something about her voice that just makes a scene and she does this book just as well as anything else I've seen or heard her in.
STARS.
How many out of five do you give this book? Would you recommend this book to a friend? This gets a solid four stars for me and if the ending had been structured a little differently, it would have been a contender for a full five. I would recommend this to anyone who loves dystopian fiction, strong heroines, and gut wrenching drama.
SPOILER ALERT.
I'll warn you that the ending isn't necessarily tied up in a little bow. It has many interpretations and I did a ton of internet reading after its conclusion to help flesh out how I felt about things. I wouldn't call it ambiguous, but it is far from resolved.
---
You know what makes a book club even more fun? When you get to share it with all of your (virtual) friends! We would love it if you would share with your own readers or give us a little shout on social media (use the hashtag #collaboreads). The more the merrier! Not sure how to help? Pin the image below and help us grow this book lover's link up.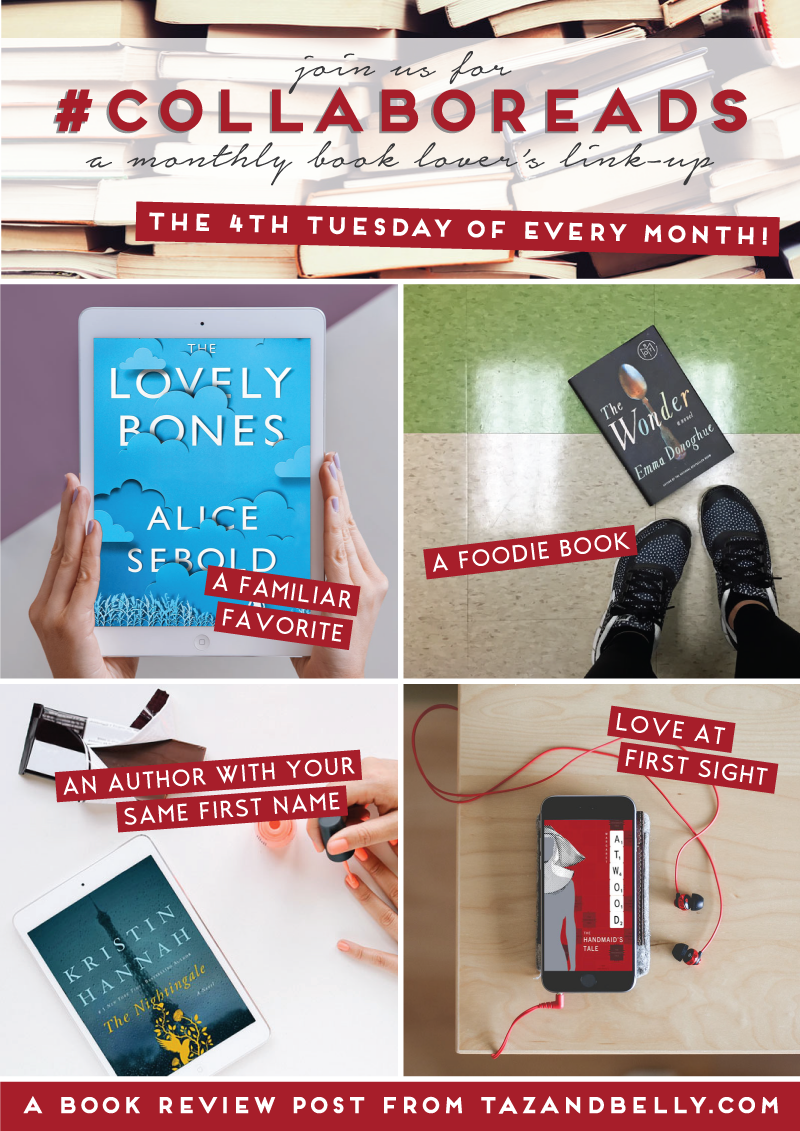 March's prompt is Green With Envy. Find a book with a totally green cover, green somehow on the cover, (or even "green" in the title, if that works for you!), read it this month, blog your thoughts and join us here (or there) to link up on Tuesday, March 28th!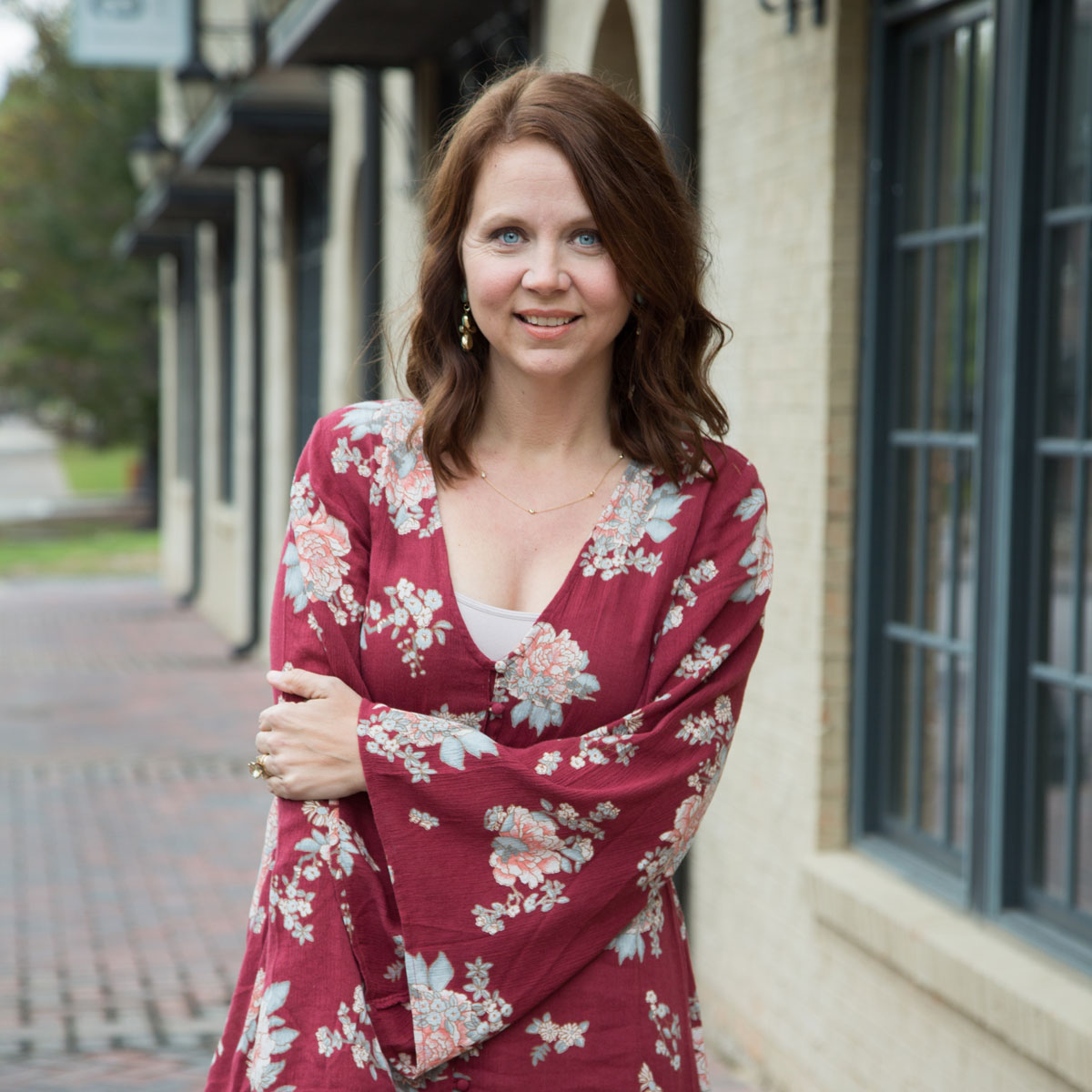 Kristin is married to her high-school sweetheart and the mother to two daughters. Professional by day and creative by night, she is a family lifestyle blogger who writes about faith, family, and fitting it all into a busy schedule. At Taz + Belly, you'll find healthy recipes, children's party ideas, tutorials, DIY projects, and more.
Click Here to Read More About Kristin