Disclosure: Affiliate links appear in this post. Any purchases made using these links will earn Taz + Belly a small commission. You can read more about our affiliate relationships here.
---
Do you want to know how excited I am to co-host the first Collaboreads of the new year?! Amber and Rachel started this virtual book club way back in May of 2015 and it's been one of my favorite places to link up ever since. This book lover's link-up isn't restrictive, and joins great books with even better bloggers, and creates a wonderful space for conversation. I love that the prompts are open ended, meaning you can be as literal or as figurative as you'd like. We'll pick the theme, you'll pick the book, and then we'll all link up at the end of the month. Sounds fun, right?

This month's prompt was Same First Name, meaning choose a book written by an author who shares your first name. I was lucky considering this book was purchased from Audible way back in May of last year. I started listening to it right before we left for a family vacation and, honestly, didn't give it enough time to fall in love. I had heard such great things about it and since it works perfectly for this month's prompt, I'm glad it was waiting patiently for me!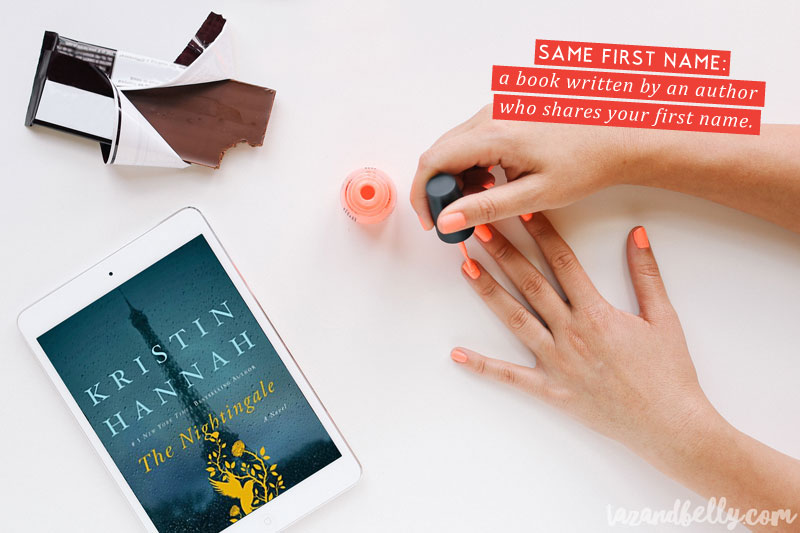 ---
The Nightingale by Kristin Hannah
In the quiet village of Carriveau, Vianne Mauriac says goodbye to her husband, Antoine, as he heads for the Front. She doesn't believe that the Nazis will invade France … but invade they do, in droves of marching soldiers, in caravans of trucks and tanks, in planes that fill the skies and drop bombs upon the innocent. When a German captain requisitions Vianne's home, she and her daughter must live with the enemy or lose everything. Without food or money or hope, as danger escalates all around them, she is forced to make one impossible choice after another to keep her family alive. 
Vianne's sister, Isabelle, is a rebellious eighteen-year-old girl, searching for purpose with all the reckless passion of youth. While thousands of Parisians march into the unknown terrors of war, she meets Gäetan, a partisan who believes the French can fight the Nazis from within France, and she falls in love as only the young can … completely. But when he betrays her, Isabelle joins the Resistance and never looks back, risking her life time and again to save others. 
With courage, grace and powerful insight, bestselling author Kristin Hannah captures the epic panorama of WWII and illuminates an intimate part of history seldom seen: the women's war. The Nightingale tells the stories of two sisters, separated by years and experience, by ideals, passion and circumstance, each embarking on her own dangerous path toward survival, love, and freedom in German-occupied, war-torn France — a heartbreakingly beautiful novel that celebrates the resilience of the human spirit and the durability of women. It is a novel for everyone, a novel for a lifetime.
Book Description via Amazon | Buy Here
---
RIVETING.
What part of the book could you NOT get enough of? Is it cheating if I say everything? It took no time at all for me to fall hopelessly in love with this story. Although I've ready many novels set during the second World War, this one tells a completely different story. Instead of focusing on soldiers and the war front, this is the story of the women left behind — their stories of hopelessness and survival. In the final chapter, one of the women says that men returning from war were met with celebration and parades and fanfare, while the women were left to pick up the pieces of their battle and get on with their lives. The stories are told mostly from within the war, as women and children struggled to find their place in the changing European landscape. Scattered throughout are very short chapters from 1995, as told by one of the sisters. You aren't ever sure who is speaking until the very end, when there are several chapters back to back, which share how their stories came to a close.
ELEMENTS.
How did you relate to/care for the characters? What's your thought on the plot line and twists and turns? I loved both sisters and held out hope that they would escape the war alive, if not forever changed. Their stories are so different. Isabelle fights the war head on, with grit and anger and bravery. She never doubts what she is doing and how she can help those suffering around her. Vianne's story is a much quieter one. She is afraid and feels her hands are tied, but eventually finds that she is far braver and stronger than she ever knew. You follow their love stories, dissect the relationship both girls had with their father after the first world war, and watch Vianne's children grow up never knowing what childhood looks like apart from the backdrop of war.
I was an emotional wreck for most of the book, but no more so than the final twenty minutes that I listened. I confess to sitting in my car with a handful of tissues, sobbing, and hoping no one would notice I was a few minutes late for work. The last few hours of the story are so intense that I couldn't bear walking away before I knew how it ended. I know it's only January, but I can't imagine finding another book this year that I love as much as this one. It was beautiful and painful and so beautifully told.
ASSOCIATE.
What other books are like this one? If none, did it remind you of a particular TV or movie with it's themes and characters? Does it serendipitous-ly line-up with things going on in your life or the news right now? This might be the easiest association I've made in the history of Collaboreads. I've read quite a few historical fiction novels over the last year and several of them were set in the same time period as The Nightingale. All the Light We Cannot See and Secrets of a Charmed Life are the two that stand out the most. I think the writing is more reminiscent of All the Light (it was also beautiful, but I loved this one even better), but the story reminds me more of Secrets. Two sisters separated by World War II? How much more similar can you get?
DESIGN.
You know you judged this book by the cover. What did you think of it? How did it relate to the contents of the novel? And the font and layout of the pages? I never know quite how to answer this question — it seems I almost always choose an audiobook for Collaboreads [I'm making it my mission not to do that next month]! I did like the cover art — it's simple and depicts both the city where this story takes place and the gentle nod to an actual Nightingale. As for the audiobook itself, I loved the narrator and thought she read the story beautifully. I always hate it when the accents are forced or when readers try to distinguish between character voices too much. The last several books have tackled that perfectly and I'm so glad to see that becoming the norm. Nothing ruins a great book like a terrible voice.
STARS.
How many out of five do you give this book? Would you recommend this book to a friend? This book easily gets five stars from me. Had I read the physical book, it would have been one of those I stayed up all night to finish. It will be my first and fiercest recommendation for months to come.
---
You know what makes a book club even more fun? When you get to share it with all of your (virtual) friends! We would love it if you would share with your own readers or give us a little shout on social media (use the hashtag #collaboreads). The more the merrier! Not sure how to help? Pin the image below and help us grow this book lover's link up.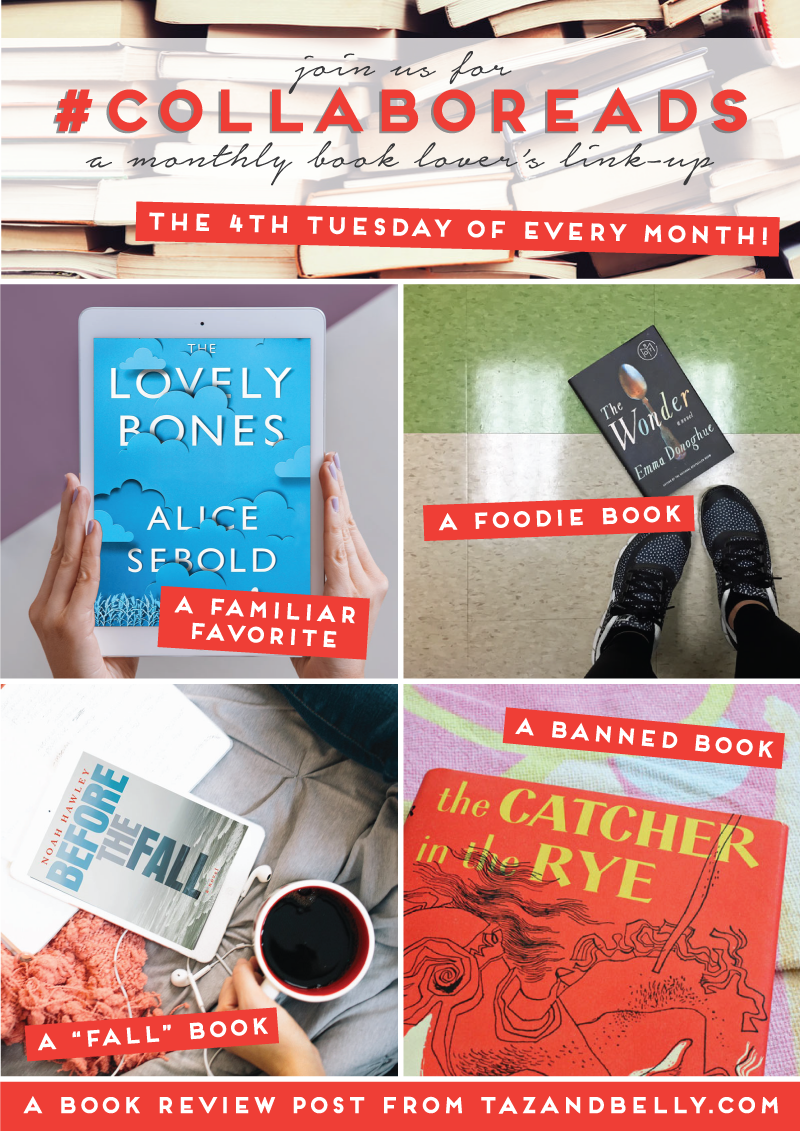 Our prompt for next month's link up is Love at First Sight. I mean, it is the month of love, so how could we not? Choose a book whose cover captured your heart immediately and join us here (or there) to link up on Tuesday, February 28th!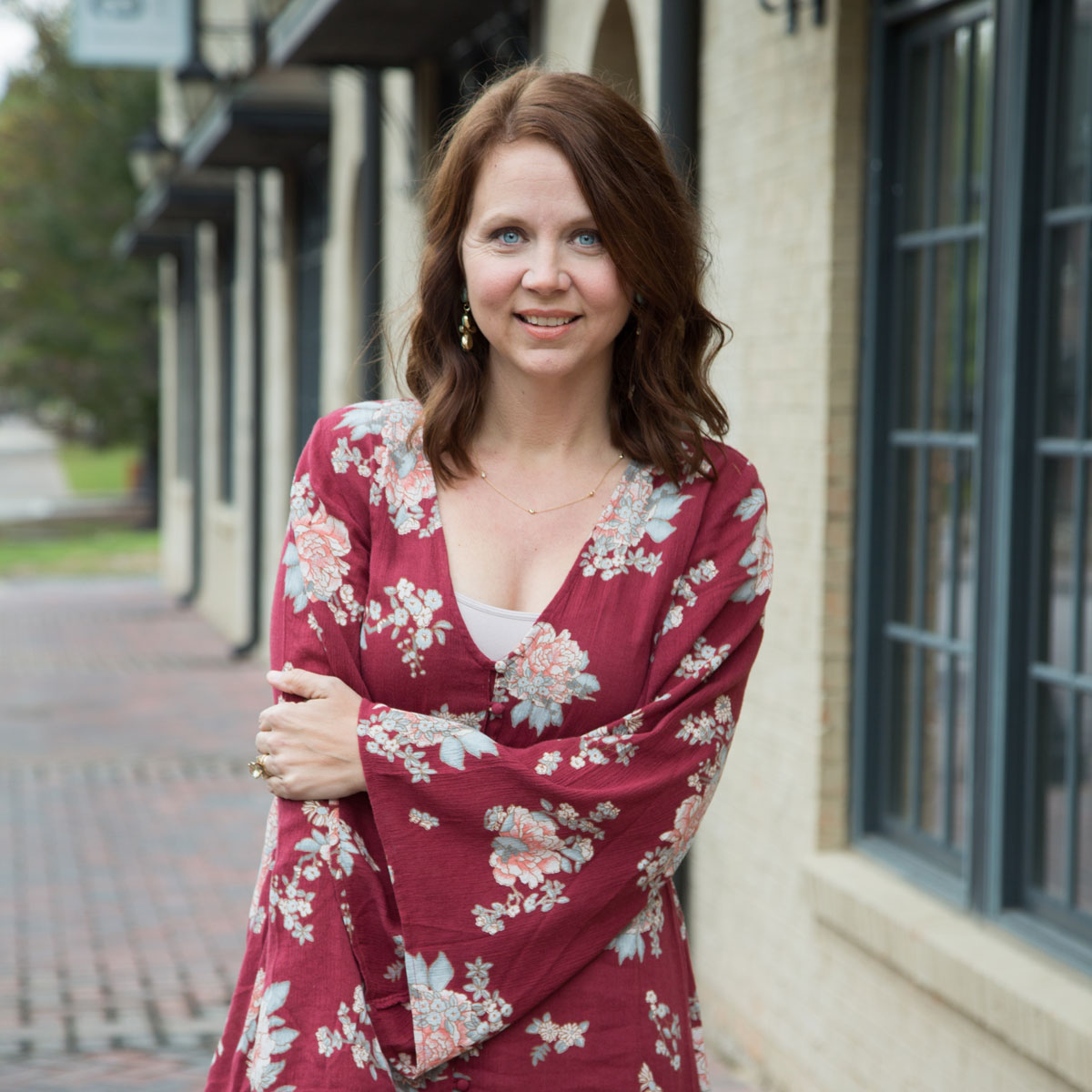 Kristin is married to her high-school sweetheart and the mother to two daughters. Professional by day and creative by night, she is a family lifestyle blogger who writes about faith, family, and fitting it all into a busy schedule. At Taz + Belly, you'll find healthy recipes, children's party ideas, tutorials, DIY projects, and more.
Click Here to Read More About Kristin