Dear Sophie, today you are seven! When you reminded me yesterday that it was your last day ever to be six years old, I almost cried. I'm not usually nostalgic, but something about your voice and the quiet of the house and your sweet snuggly self just got to me in that moment.
Dear Snuggle Time, you are my favorite time of day. When Sophie sneaks into our room after bedtime, wearing mismatched pajamas and dragging Pink behind her as she comes, we can't help by smile. Josh and I both know what's coming — she'll squeeze right in between us and say "snuggle time?" I hope you are a daily part of our lives for many years to come.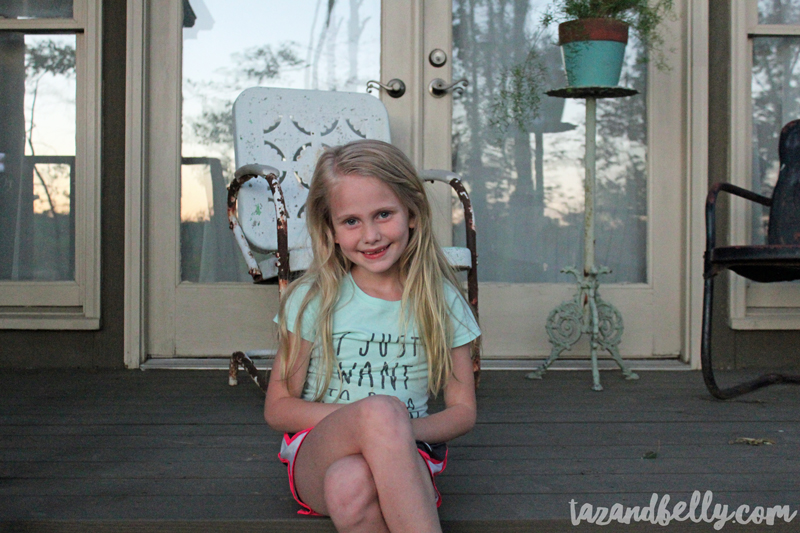 Dear Unicorn Tee, it's been an entire year since you were introduced into our lives and we still see you multiple times a week. Thank goodness for this spunky girl's sense of style! I don't even care that her hair is rarely brushed and her clothes are never coordinated. This is exactly how I want to remember her in seven more years.
Dear Big Girl Teeth, I have to admit that I've been dreading your arrival. Those two missing teeth paired with a side ponytail was literally my favorite thing ever. Now that you are almost grown in, she looks so completely different, yet even more adorable. How is that possible?!
Dear Tiny Little Lisp, don't ever go away.
Dear Sophie, I hope you always say "disposed to" and spell things phonetically, even though you know better.

Dear New Old House, you were exactly what she needed. Thank you for providing endless adventures, tiny turtles, and sunset weenie roasts. It's like experiencing my own childhood all over again.
Dear Beemer, we miss you like crazy, but I think she might miss you most of all. It's crazy how the girl who spent the least amount of time with you, would love you best. Do you know that she texts me your picture sometimes? Or that she loves to jingle your collar in my car? Do you hear her singing? Because she wrote you some beautiful songs and visits with you often.
Dear Piano, I know we neglect you sometimes, but trust me when I tell you it's a love hate relationship. She might dread practicing scales, but when she figures out a new song, she beams. I love that you're teaching her new things and challenging her in ways we didn't expect. I love that she writes songs and poems and I hope one day she puts those to music.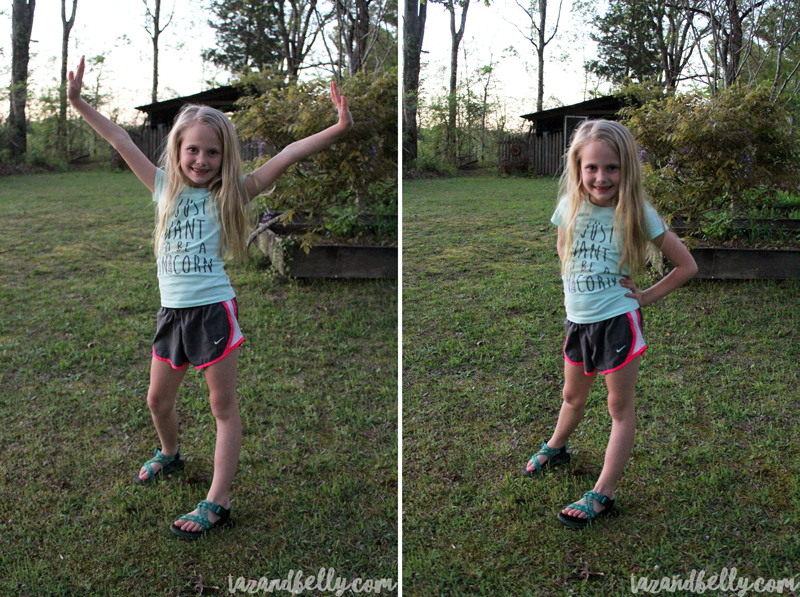 Dear Josh, I remember being so mad at you when you starting calling her Taz. I hated the thought of a cartoon character nickname. I'll say it until I'm blue in the face, but there has never been a more appropriate nickname given to a child. She's been a moving, shaking, talking, singing, noise-making, bundle of joy for as long as I can remember. I was wrong and you were right.
Dear Sophie, I love you I love you I love you. I love how you are the happiest girl in the world only moments after you wake up. I love how you're obsessed with brushing your teeth, but will avoid a shower for as long as I will let you. I love how you only let Gran make oatmeal in the mornings, because she sneaks you extra sugar. I love how you set your alarm clock so you can read books before school and then fall asleep in Poppy's recliner long before bedtime. I love how you race your bicycle down our driveway and do your homework in the barn. You are sassy and spunky and full of life in the best possible way. Thank you for being everything I never knew I needed in a little girl. You are the very best part of every single day.
You can read previous birthday letters here: SIX | FIVE (my favorite) | FOUR | THREE | TWO | ONE
---
To link up, share the banner below, link back to this post, and invite your friends to play along. Don't have a blog? Leave your letter in the comments of this post, or on my Instagram or Facebook posts for today instead. We'll share again on Friday, May 12th. See you then!

Dear Virtual Friends, I'm so excited that you're back here again this month. I hope that we can grow this little linkup together and learn all sorts of fun things about each other as we go.
Dear New Visitors, This is our favorite new linkup. The second Friday of every month, we'll be sharing Little Letters together on our blogs. Write a series of letters to anyone or anything you'd like and come back here to link up. Don't forget to share with your friends. This is one of those times where "the more, the merrier" definitely applies!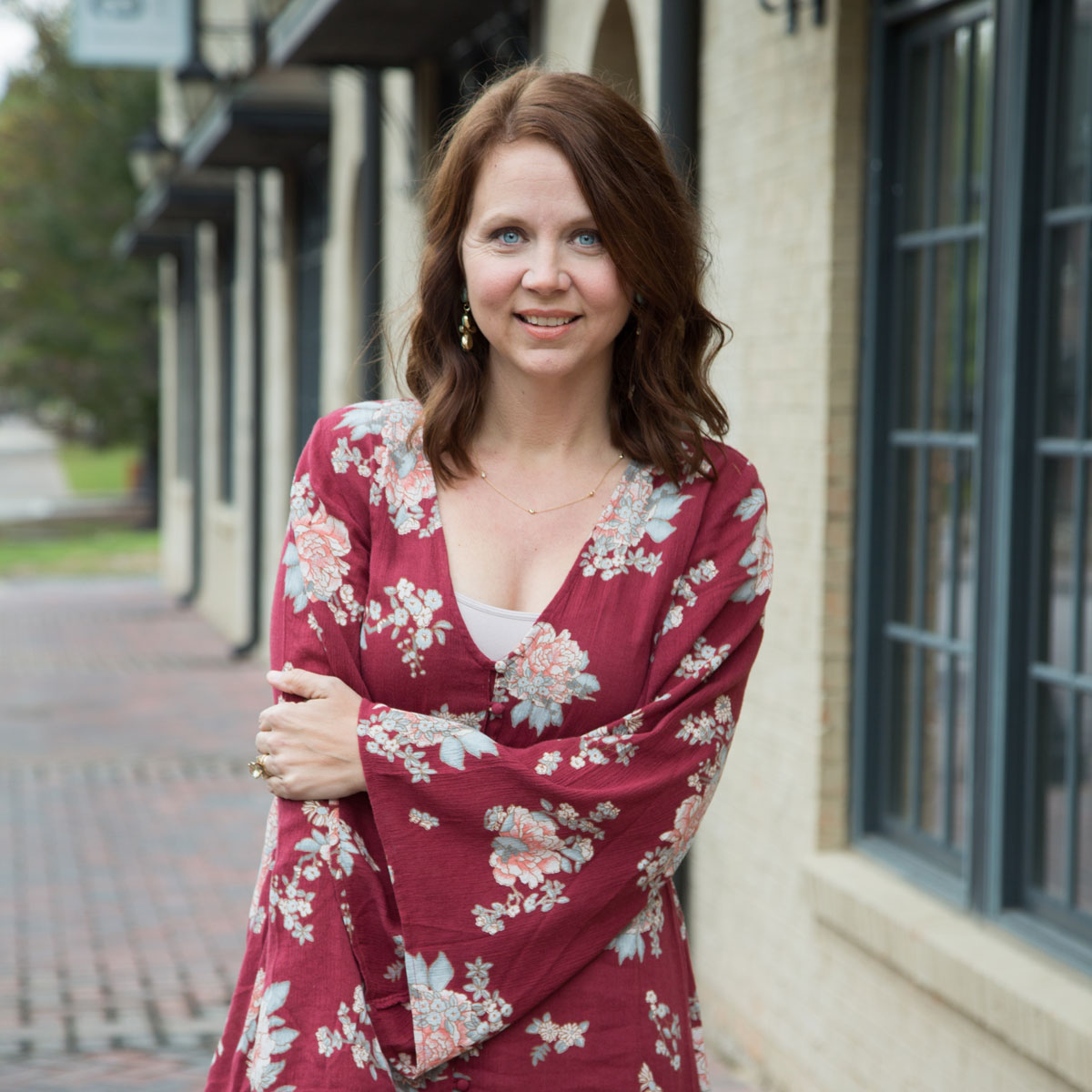 Kristin is married to her high-school sweetheart and the mother to two daughters. Professional by day and creative by night, she is a family lifestyle blogger who writes about faith, family, and fitting it all into a busy schedule. At Taz + Belly, you'll find healthy recipes, children's party ideas, tutorials, DIY projects, and more.
Click Here to Read More About Kristin