Disclosure: Affiliate links appear in this post. Any purchases made using these links will earn Taz + Belly a small commission. You can read more about our affiliate relationships here.
---
July was crazy busy — I'm honestly not sure how I managed to squeeze in six books before it ended. Add to those a more than half finished epic novel and a good start on my next audiobook? I'm on quite a roll this summer!


---
34. THE HATE U GIVE BY ANGIE THOMAS
★★★★☆ | Contemporary Fiction (audiobook)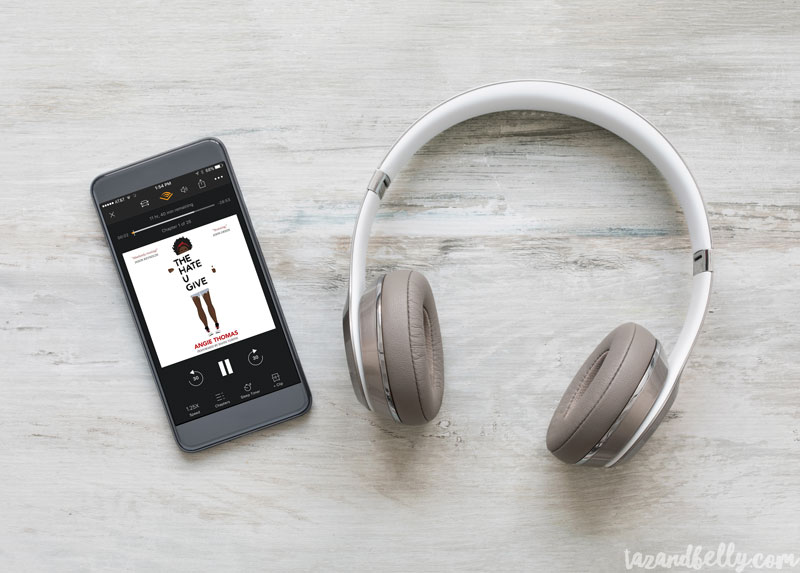 From Amazon: Sixteen-year-old Starr Carter moves between two worlds: the poor neighborhood where she lives and the fancy suburban prep school she attends. The uneasy balance between these worlds is shattered when Starr witnesses the fatal shooting of her childhood best friend Khalil at the hands of a police officer. Khalil was unarmed. Soon afterward, his death is a national headline. Some are calling him a thug, maybe even a drug dealer and a gangbanger. Protesters are taking to the streets in Khalil's name. Some cops and the local drug lord try to intimidate Starr and her family. What everyone wants to know is: what really went down that night? And the only person alive who can answer that is Starr. But what Starr does—or does not—say could upend her community. It could also endanger her life.
What I Loved: There is so much to love about this one. Starr's character is so perfectly articulated in the words of the author — you know exactly who she is and what she thinks about life, among other things. I adored her parents and the delicate balance of relationships in a blended family. I loved that even though this one was really hard to read (or listen to) sometimes, the author did a great job of balancing the hard with the beautiful.
What I Didn't: This is really nitpicky, but I think that sound effects narrated in audiobooks can lean really close to cheesy and this was no exception. The spoken gunshots did catch me by surprise (I jumped), but they felt strained and inauthentic. I don't know, it almost interrupted the flow of some pretty heavy chapters. There has got to be a better way to handle that, right?!
I would recommend this book to anyone: alive and living in America today. This was a fantastic YA novel that covers some very heavy, and very relevant, material. For anyone struggling to find a balance between supporting law enforcement and admitting that there is a definite problem with trigger happy cops, this novel offers some much needed perspective. It shows the humanity of every person involved and reminds us that the person on the other end of the gunshot is a person with a story.
---
35. FINAL GIRLS BY RILEY SAGER
★★★★☆ | Thriller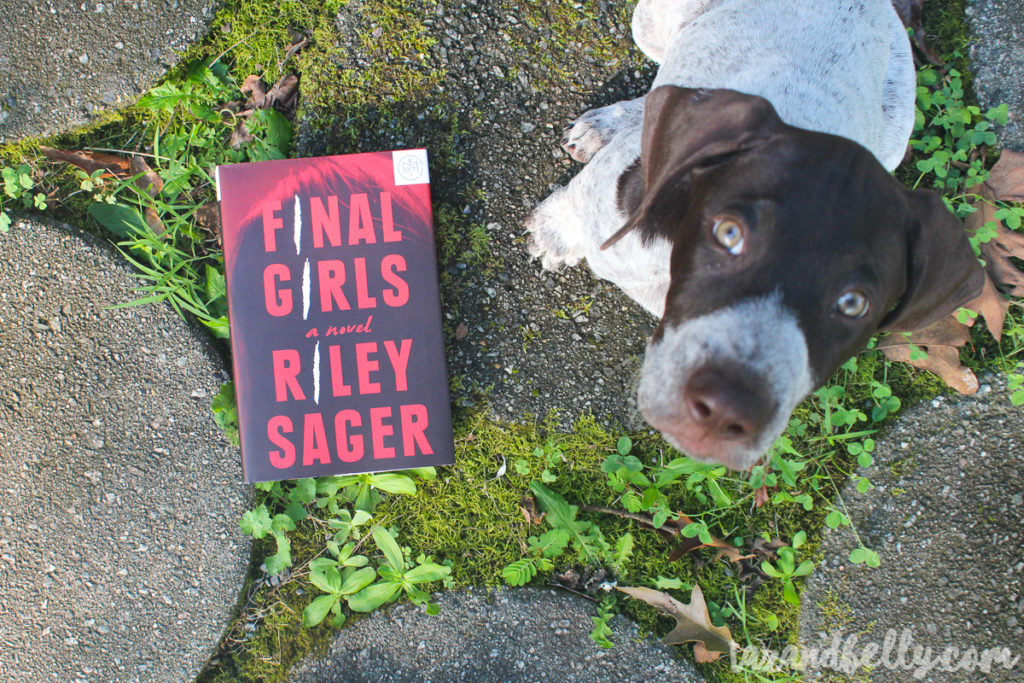 From Amazon: Ten years ago, college student Quincy Carpenter went on vacation with five friends and came back alone, the only survivor of a horror movie–scale massacre. In an instant, she became a member of a club no one wants to belong to—a group of similar survivors known in the press as the Final Girls. Lisa, who lost nine sorority sisters to a college dropout's knife; Sam, who went up against the Sack Man during her shift at the Nightlight Inn; and now Quincy, who ran bleeding through the woods to escape Pine Cottage and the man she refers to only as Him. The three girls are all attempting to put their nightmares behind them, and, with that, one another. Despite the media's attempts, they never meet. Now, Quincy is doing well—maybe even great, thanks to her Xanax prescription. She has a caring almost-fiancé, Jeff; a popular baking blog; a beautiful apartment; and a therapeutic presence in Coop, the police officer who saved her life all those years ago. Her memory won't even allow her to recall the events of that night; the past is in the past. That is, until Lisa, the first Final Girl, is found dead in her bathtub, wrists slit, and Sam, the second, appears on Quincy's doorstep. Blowing through Quincy's life like a whirlwind, Sam seems intent on making Quincy relive the past, with increasingly dire consequences, all of which makes Quincy question why Sam is really seeking her out. And when new details about Lisa's death come to light, Quincy's life becomes a race against time as she tries to unravel Sam's truths from her lies, evade the police and hungry reporters, and, most crucially, remember what really happened at Pine Cottage, before what was started ten years ago is finished.
This was my selection for Collaboreads last month and you can find my full review here. If you aren't already signed up to receive updates on the Collaboreads linkup straight to your inbox, you can do that at the bottom of the post!
This was one of my Book of the Month selections for July.
---
36. ONE OF US IS LYING BY KAREN M. MCMANUS
★★★☆☆ | YA Fiction (audiobook)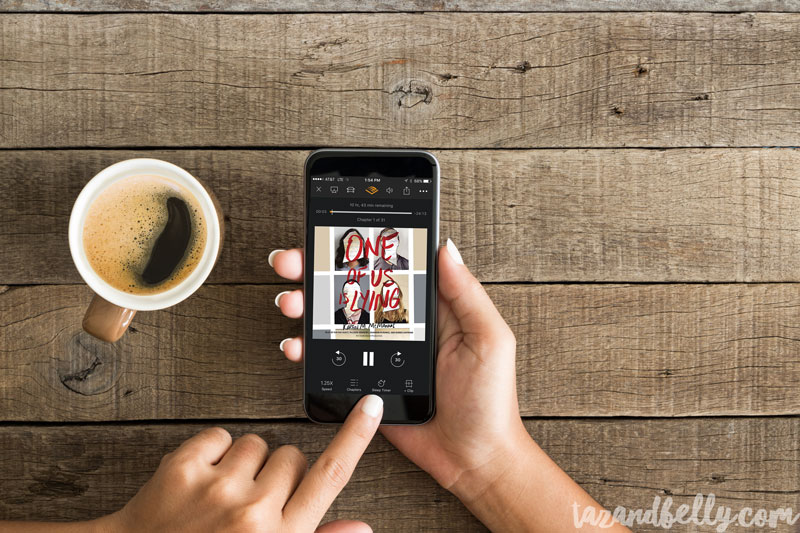 From Amazon: Pay close attention and you might solve this. On Monday afternoon, five students at Bayview High walk into detention. Bronwyn, the brain, is Yale-bound and never breaks a rule. Addy, the beauty, is the picture-perfect homecoming princess. Nate, the criminal, is already on probation for dealing. Cooper, the athlete, is the all-star baseball pitcher.  And Simon, the outcast, is the creator of Bayview High's notorious gossip app. Only, Simon never makes it out of that classroom. Before the end of detention Simon's dead. And according to investigators, his death wasn't an accident. On Monday, he died. But on Tuesday, he'd planned to post juicy reveals about all four of his high-profile classmates, which makes all four of them suspects in his murder. Or are they the perfect patsies for a killer who's still on the loose? Everyone has secrets, right? What really matters is how far you would go to protect them.
What I Loved: I liked the way this story was told — through the eyes of the four students accused of being in on Simon's murder. You see the crime unfold through their eyes and follow them along as they try to make sense of what did — or didn't — happen. I listened to this one and the narrators handled their characters brilliantly. I also loved that there was a potential for an unreliable narrator here. The story makes it clear that one of the four must be lying, but as you listen to them tell their stories and get glimpses of other characters through their eyes, you start to wonder is reliable and who isn't. It's fast paced and keeps you guessing and even though I was pretty sure who "did it" after the first few hours of listening, it was still a very enjoyable read.
What I Didn't: While I didn't mind how this one ended, I got frustrated with the characters responsible. The motivation for murder was so thin and the character(s) involvement seemed a bit of a stretch.
I would recommend this book to anyone: Who likes YA fiction with a crime novel twist. It's well told and full of interesting characters, just not exactly believable.
---
37. AMERICAN FIRE BY MONICA HESSE
★★★★☆ | Narrative Nonfiction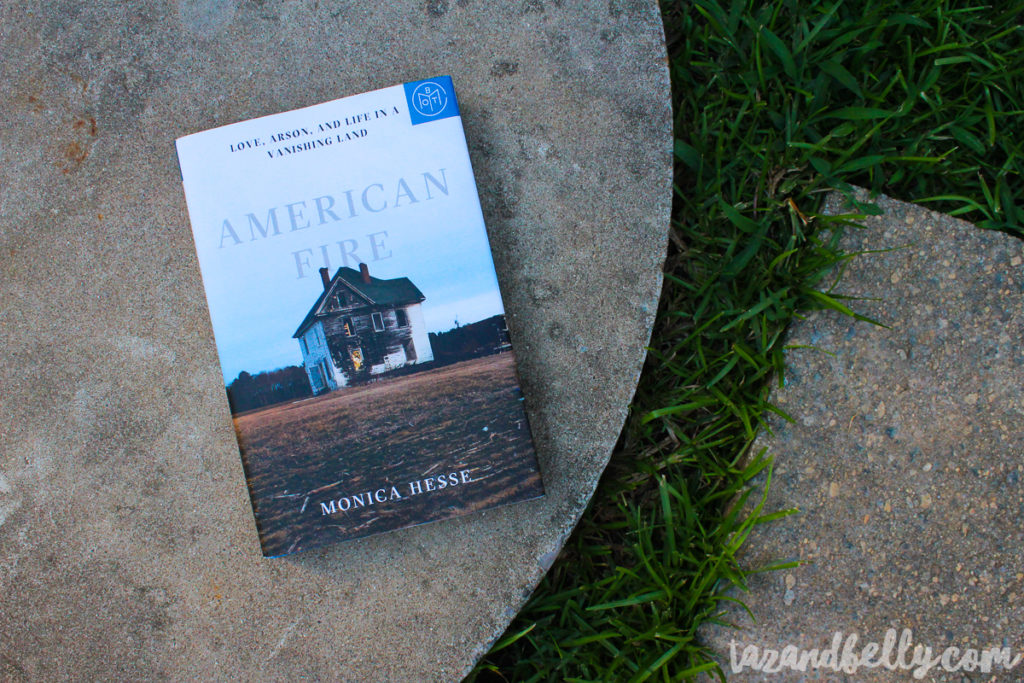 From Amazon: A breathtaking feat of reportage, American Fire combines procedural with love story, redefining American tragedy for our time. The arsons started on a cold November midnight and didn't stop for months. Night after night, the people of Accomack County waited to see which building would burn down next, regarding each other at first with compassion, and later suspicion. Vigilante groups sprang up, patrolling the rural Virginia coast with cameras and camouflage. Volunteer firefighters slept at their stations. The arsonist seemed to target abandoned buildings, but local police were stretched too thin to surveil them all. Accomack was desolate―there were hundreds of abandoned buildings. And by the dozen they were burning.
What I Loved: Considering that before this year, I read very little in the way of nonfiction — I've gotten really good at choosing books I know I'll love. This was a great story of mystery, destruction, and love. The way Hesse went back and forth between documenting their crime spree and an unlikely love story (along with well timed historical and economical data), made this one a page turner.
What I Didn't: Tonya. She bugged me from page one and I never changed my mind.
I would recommend this book to anyone: Who has enjoyed any of my previous narrative nonfiction recommendations. This one falls right in line.
This was one of my Book of the Month selections for July.
---
38. THE PUPPY PRIMER BY PATRICA B. McCONNELL
★★★★☆ | Self Help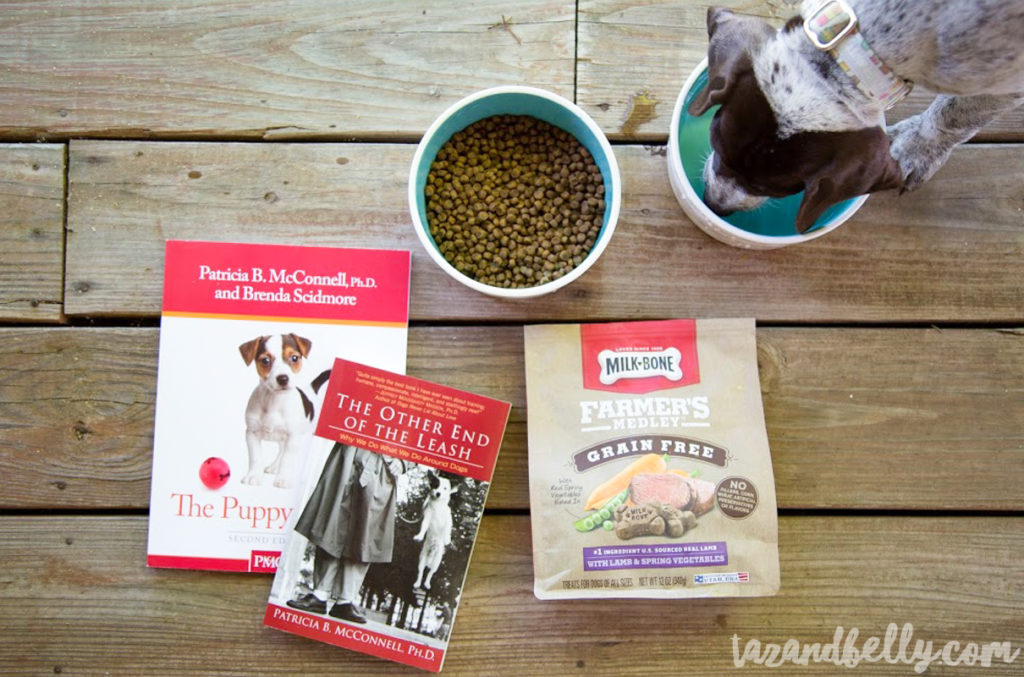 From Amazon: Engaging, humorous and easy to follow, the updated Puppy Primer is packed with positive reinforcement tips and tricks, special topics and more. This updated and expanded version of our best-selling Puppy Primer is used by thousands of trainers across the U.S. New dog owners love it because it provides clear and concise information that makes training effective and fun. It's tone is upbeat and encouraging, yet it is chock full of even more useful information that every puppy owner needs.
What I Loved: This doesn't deserve much of a review — it is a super short, self-help read that we picked up as a refresher course. The chapters are concise and cover only what you need to know about the basics of raising a puppy. I didn't read this one with the intent to share on the blog, this was a purely informational read that I commandeered from Josh a few weeks ago.
What I Didn't: Nothing much to complain about, since it was mostly informational.
I would recommend this book to anyone: who is bringing home their first puppy or is in need of a refresher course (like me!).
---
39. EVERYTHING I NEVER TOLD YOU BY CELESTE NG
★★★★★ | YA Fiction (audiobook)
From Amazon: "Lydia is dead. But they don't know this yet." So begins this exquisite novel about a Chinese American family living in 1970s small-town Ohio. Lydia is the favorite child of Marilyn and James Lee, and her parents are determined that she will fulfill the dreams they were unable to pursue. But when Lydia's body is found in the local lake, the delicate balancing act that has been keeping the Lee family together is destroyed, tumbling them into chaos. A profoundly moving story of family, secrets, and longing, Everything I Never Told You is both a gripping page-turner and a sensitive family portrait, uncovering the ways in which mothers and daughters, fathers and sons, husbands and wives struggle — all their lives — to understand one another.
What I Loved: I absolutely LOVED this book. It's been on my "to read" list forever and seeing it in Leah's post a few days ago, inspired me to finally download the audio version. I really love family stories and this one was no exception. The dynamic between the siblings and their parents is so familiar and yet unfamiliar (to me personally) at the same time. Although the book is set in the seventies, it felt strangely modern. I would forget that setting completely until some small detail reminded me that things were very different forty years ago. This was equally heartbreaking and beautiful and the last chapter is worth every single word you read before you get there.
What I Didn't: Leah suggested the narrator was too prim and proper for this particular book and while I didn't not like her reading, it wasn't anything particularly special or memorable.
I would recommend this book to anyone: who loves novels where tiny details become strangely important and fans of really good family stories — think The Lovely Bones meets This is How it Always Is.
---
How are you liking the format of my book reviews this year? Too long, too much info, just right? I am loving having a place to come back to when I'm recommending something to a friend. I only wish I had a running list of every book I've ever read!
Total number of books in July: six
Number of fiction books in July: four
Number of nonfiction books in July: two
Number of Audible books in July: three
Total number of books this year: thirty nine
Best book of the year: This Is How It Always Is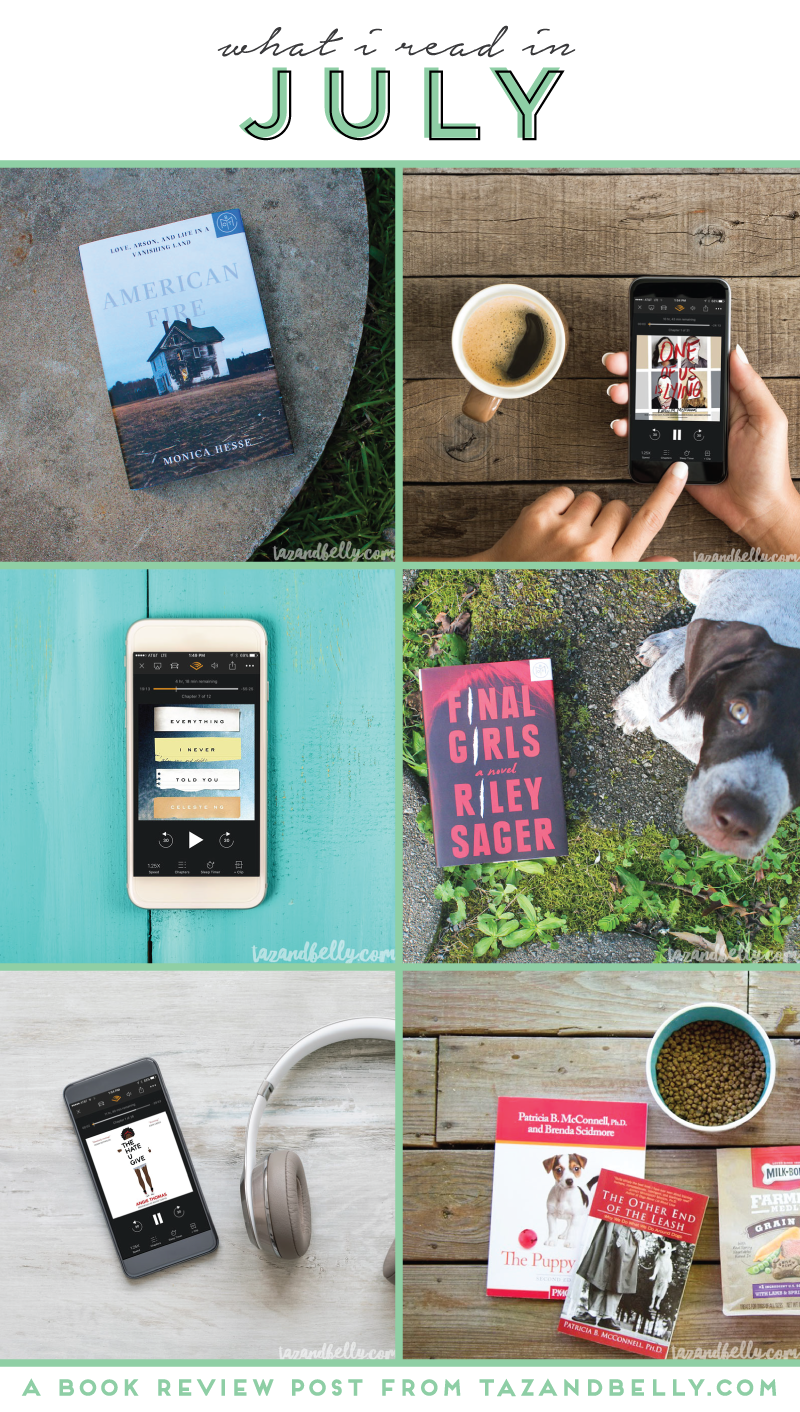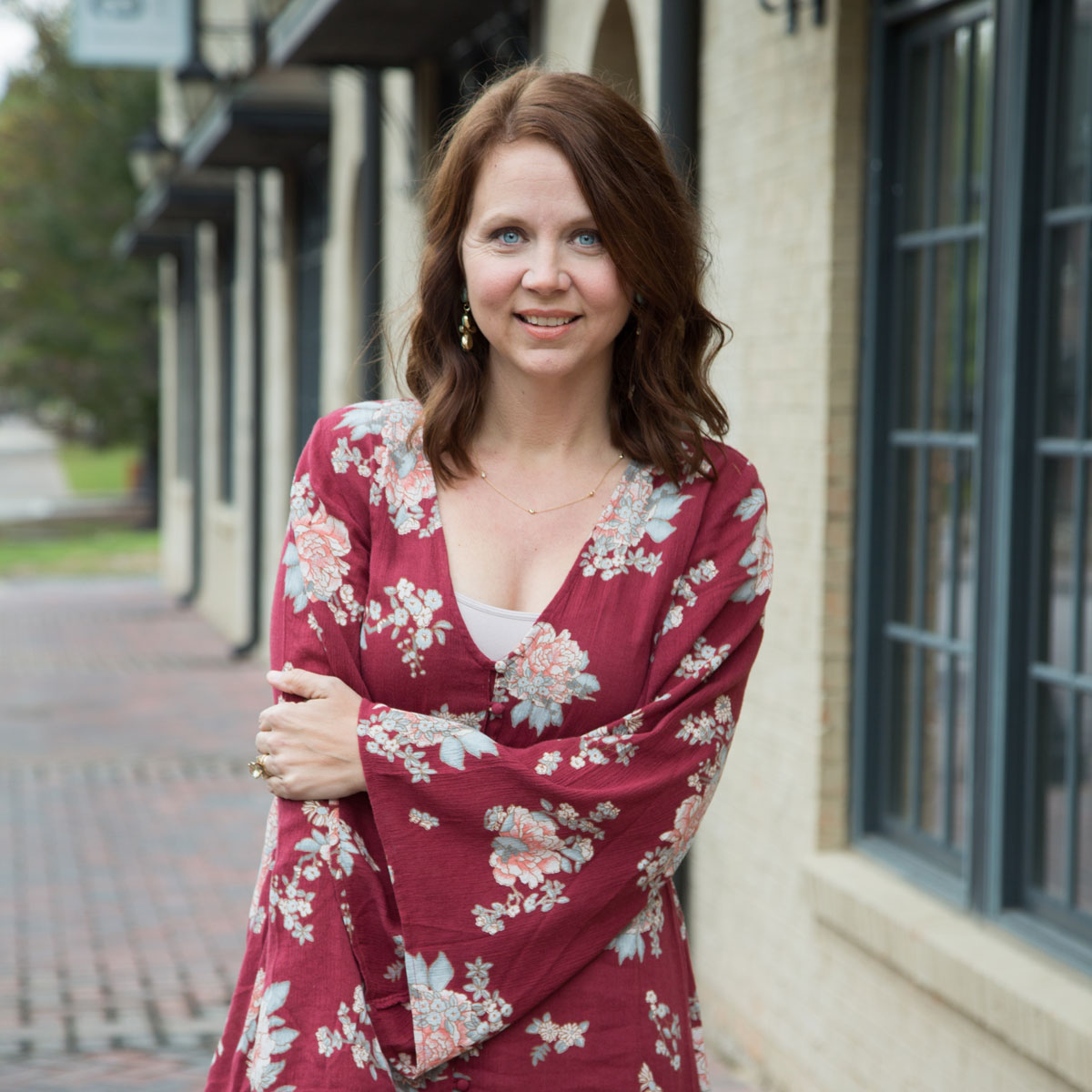 Kristin is married to her high-school sweetheart and the mother to two daughters. Professional by day and creative by night, she is a family lifestyle blogger who writes about faith, family, and fitting it all into a busy schedule. At Taz + Belly, you'll find healthy recipes, children's party ideas, tutorials, DIY projects, and more.
Click Here to Read More About Kristin