This past weekend was a sight for sore eyes. We had a lot going on, but it was so much fun and I got to spend it with my favorite people on the planet. Life has been so busy lately that I feel like we've all been passing each other in the hall, but not getting to spend any quality time together. This weekend was the exception and I tried to soak it up as best I could.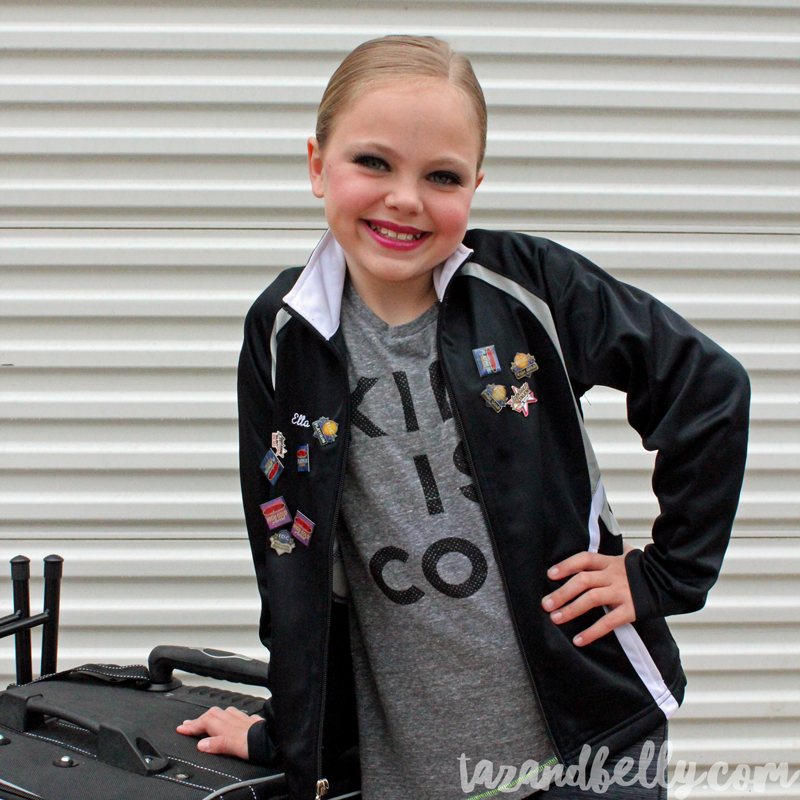 Friday \\ I took the day off after a few brutal weeks in the office and it was exactly what I needed. I went back and forth about being productive and being lazy, but I found a happy balance and had a wonderful day to myself. I organized Ella's dance bag (a secret obsession) over coffee and my dad built a fire for me before heading out to the barn. I got all of my housework done, a few blog posts written and cooked a fantastic lunch for the boys. After the girls got in from school, we met Jennifer in town for a fun afternoon. We grabbed way too much candy at Walgreens, saw Beauty & the Beast, and followed it up with dinner at Panera Bread (Ella's request). The movie was AMAZING and we might be up for seeing it again.
Saturday \\ This was our first competition weekend of the year and it was a good one. Ella was super nervous before bed on Friday night and started panicking again the closer we got to the venue. Once she gets that first dance under her belt, she's happy for the rest of the day, but pre-show anxiety is real. In case you aren't familiar with how this whole thing works, dancers are scored off of a scorecard — not against one another — and then the scores are compared to come up with the top 3/5/10 depending on the number of dances in each division. The scores are ranked bronze, silver, gold, platinum, platinum plus for this particular competition and then each of the four judges gives special awards for things they particularly liked. We had a pretty fantastic weekend, score wise, especially considering it was our first comp of the year.
Sunday \\ I hate missing church on Sundays, but during competition season it's a given sometimes. Ella was exhausted by the time we got home on Saturday night, so I let everyone sleep in. For Sophie, that means 6:30, so she went on to church with my parents. Mom & I ran to the grocery store (with no children!) after they got back and I spent the afternoon working in the camper. I didn't get a ton done, but I got it cleaned up and prepped a few things in our bedroom for this week. I'm hoping to get the wallpaper hung tonight or in the morning, so I'll be bringing you a few almost finished photos later this week! Josh and I have plans to rework the bathroom over the weekend, so we're getting closer by the day. Did I mention he's letting me paint the outside of our trailer, too?! That's right, I'm going full blown floral mural on the outside — what in the world?!
Now who wants a peek into our dance filled Saturday?
---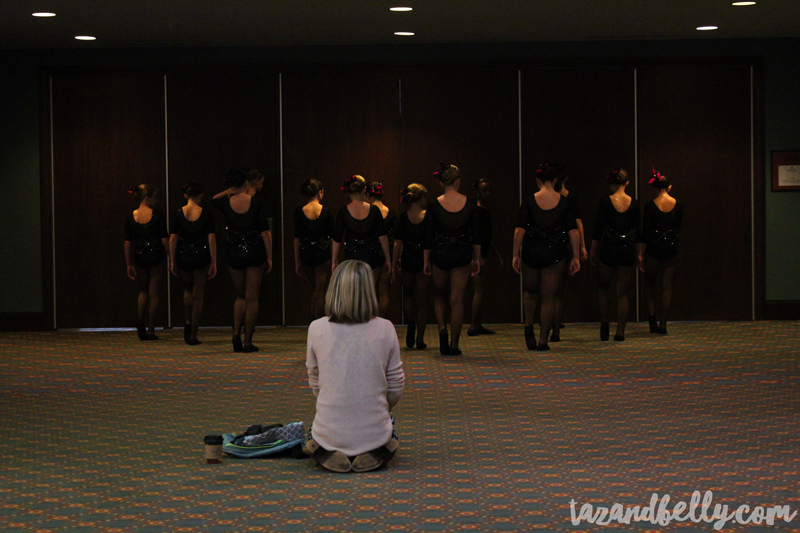 Karen teaches the girls jazz and lyrical and just happens to be one of Ella's favorite people. The girls love her so much and I so appreciate how she treats them and teaches them. It has made it so much easier for Ella to fall in love with and makes me feel so much better about the countless hours Ella spends at the studio. She prays with them before each competition and I love that even backstage, they were working on technique and fundamentals, and focusing less on practicing the upcoming dance.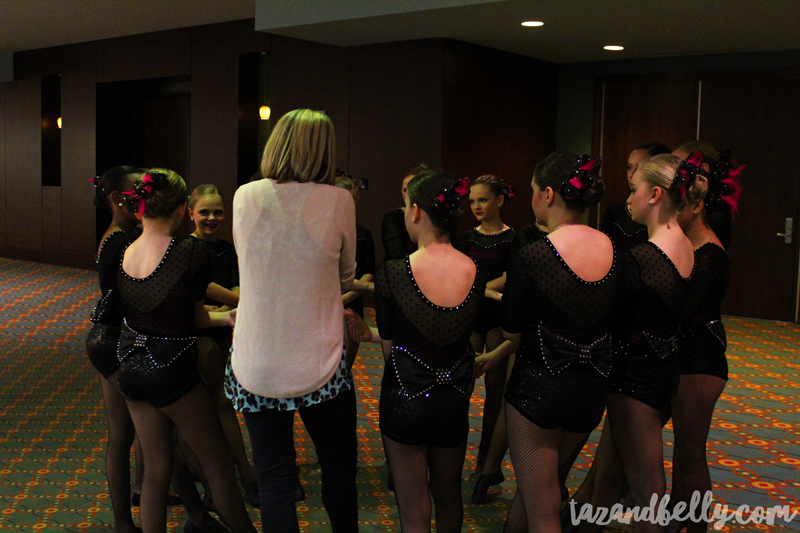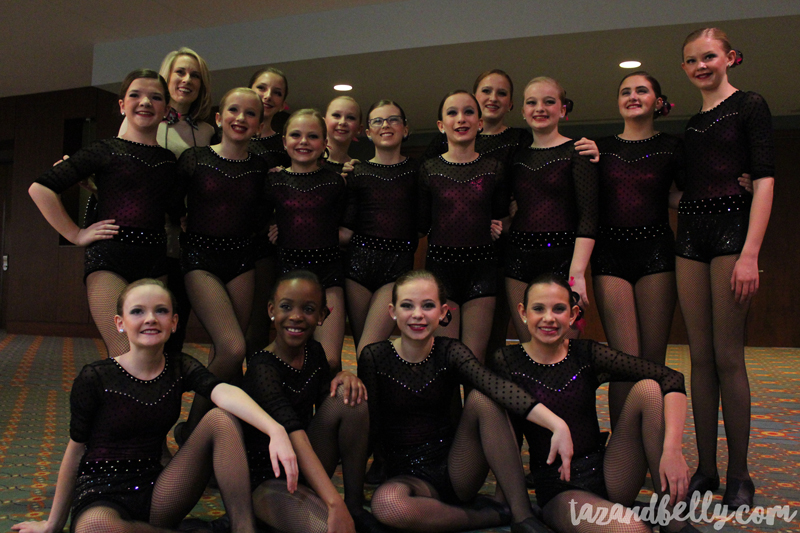 We had a quick run through in the hotel lobby next door and the lighting was terrible. These are our jazz costumes for this year. The girls love how they look and the mamas love that they are a single piece that slip right on. We had a last minute tight change, but the fishnets look super cute and are better on stage than their black predecessors.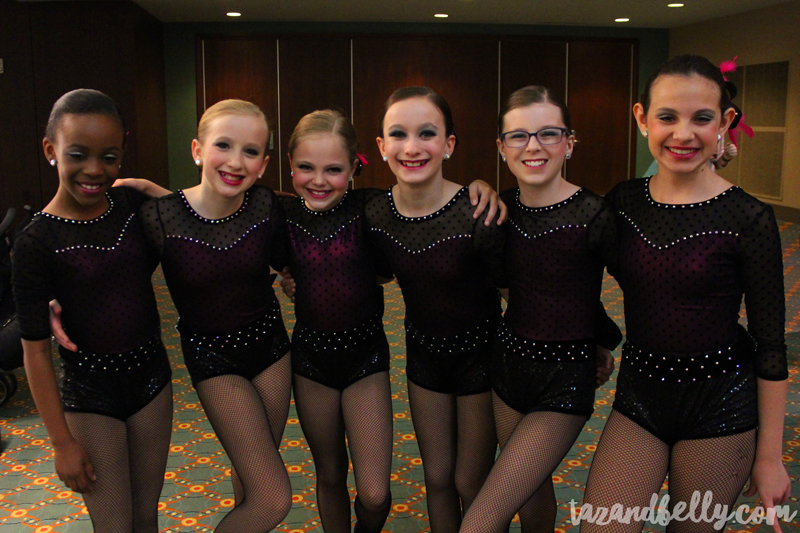 Our jazz dance won a Judge's Award for "seamless transitions," scored Platinum Plus (the highest designation), champion of their category (jazz dance for this age and group size) and 2nd overall for Junior Intermediate Large Group dances (across all dance types: jazz, lyrical, tap, etc.). Does that even make sense?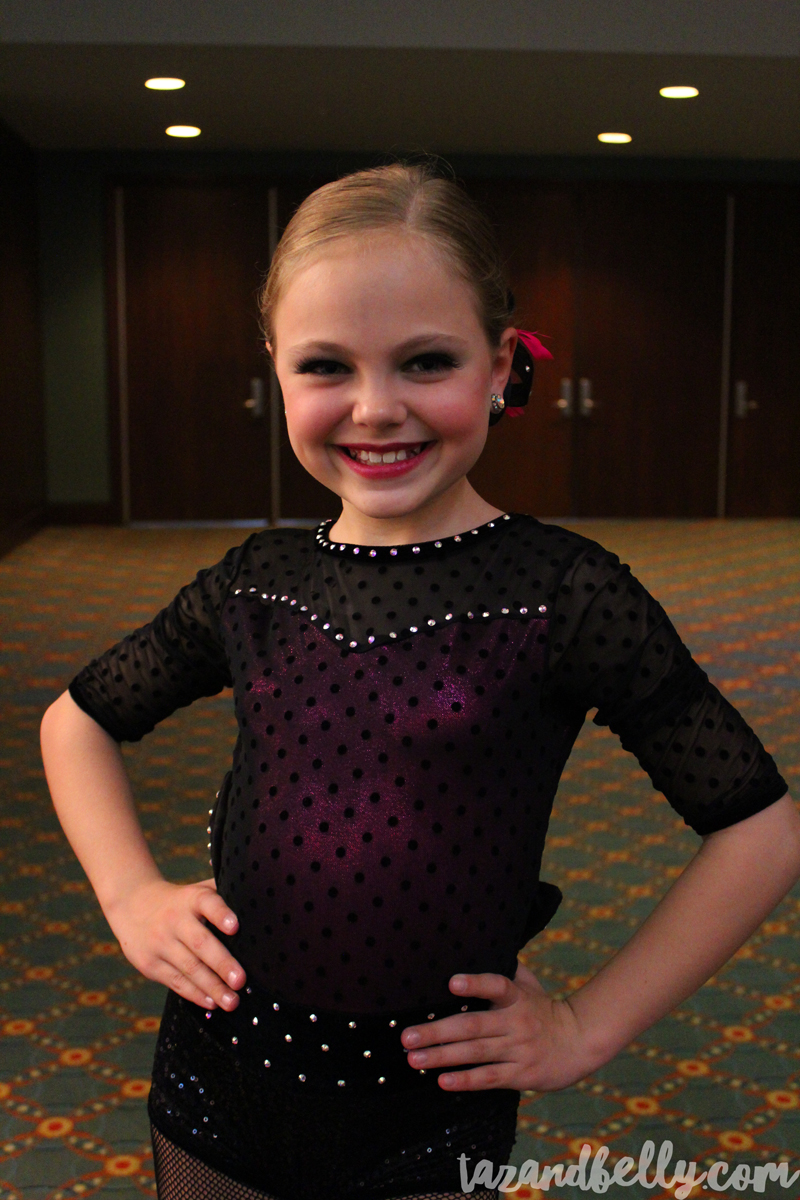 For some reason the girls don't love this tap ensemble, but it SO cute on stage and probably my favorite of her costumes. The shoe covers are a pain in my butt (why aren't we just wearing converse sneakers with taps?!), but they look great on stage. I can't wait to share this dance with you guys at the end of the season, but just imagine a tap dance with some hip hop flair, all set to Rob Base's It Takes Two. It's adorable.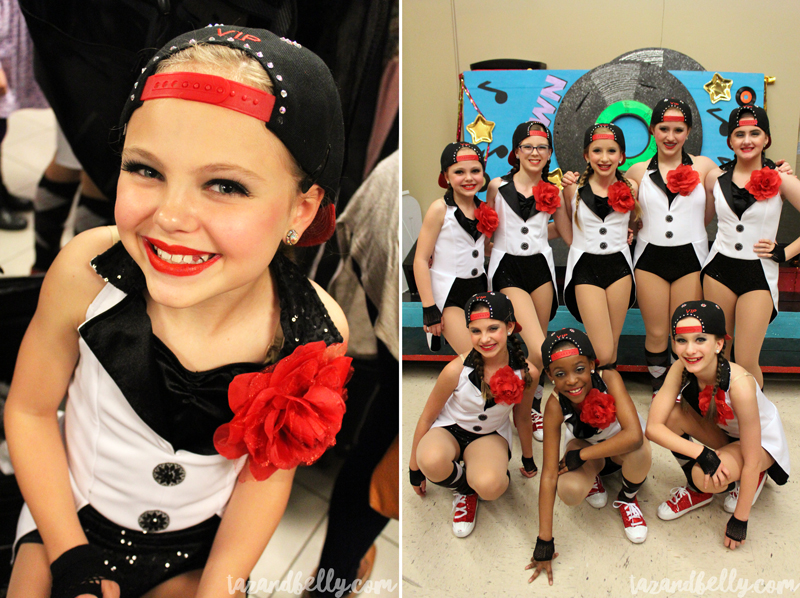 Tap scored Platinum, was the only dance in it's category (tap dance for this age and group size), meaning there was no champion, did not place in the top ten for their category (Junior Intermediate Large Group), but did win a much deserved choreography award.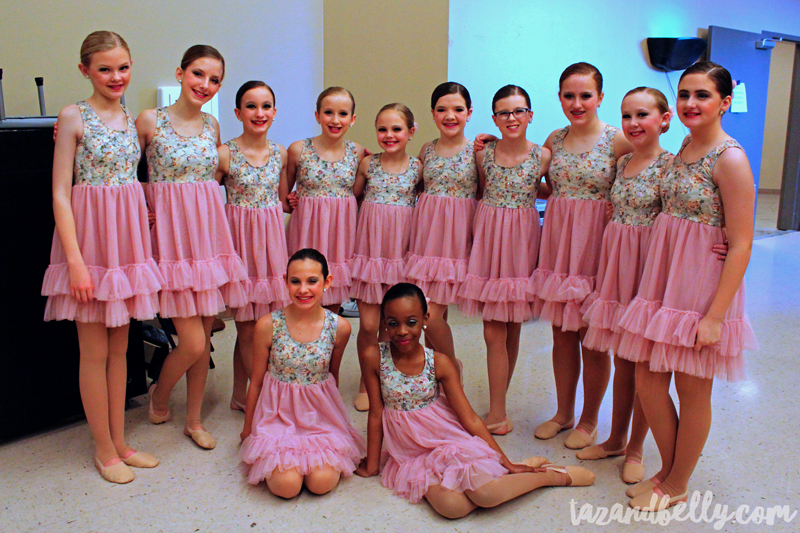 Since Hip Hop wasn't offered this year, Ella picked up a lyrical class instead. Honestly, I think this class is her favorite, so I'm glad she was able to try it (I only let her add a single class to what is already required). These costumes are gorgeous and Ella gets lifted a few times during this routine (the benefit to being the tiniest girl on your team!).
Lyrical won a Judge's Award for "pretty as a picture," scored Platinum Plus (the highest designation), champion of their category (lyrical dance for this age and group size) and 1st overall for Junior Intermediate Large Group dances (across all dance types: jazz, lyrical, tap, etc.). We were so proud with how well this dance did, given it was their first attempt at a lyrical dance, ever.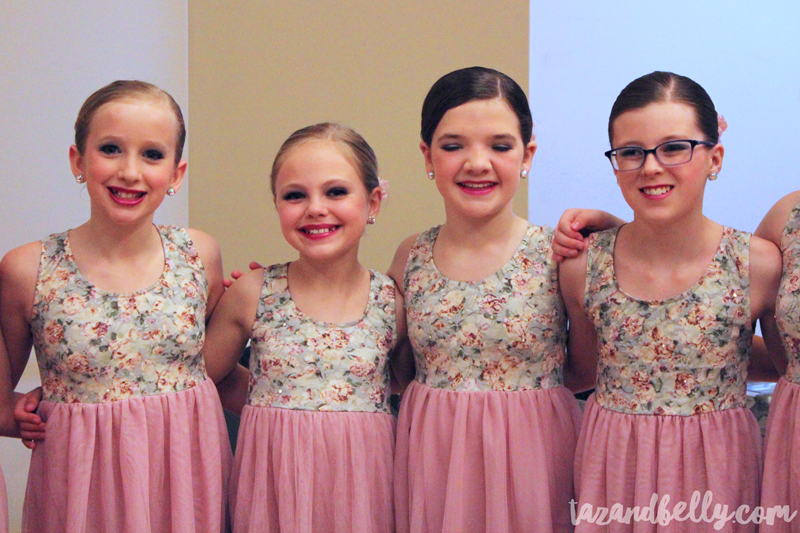 Josh and Sophie drove down to watch her dance, since we were only an hour and a half away. Due to a costume mishap on our younger team, we had to swap spots on the schedule at the last minute and he missed the jazz dance by literal seconds. We were so sad, but he was able to catch her other dances and give her some snuggles before the awards ceremony.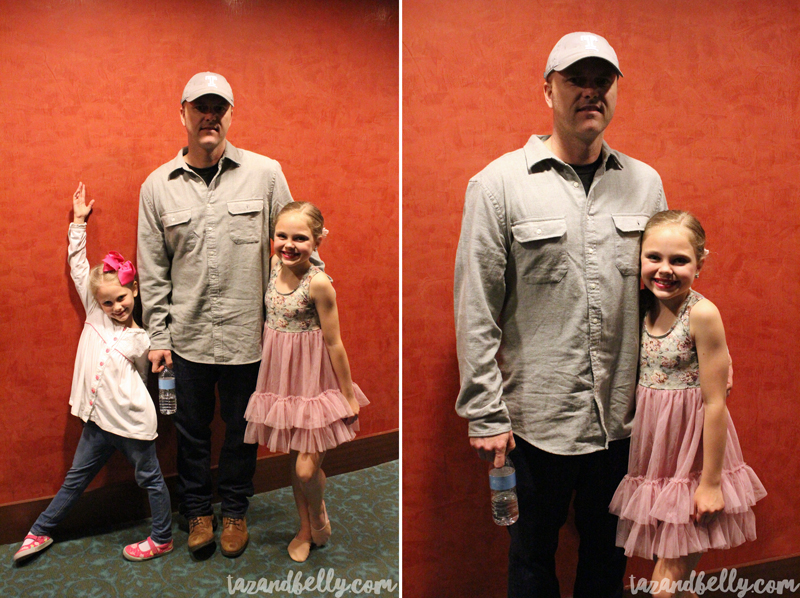 The emcee for the Platinum competition is always our favorite — he is so good with the girls on stage and this year was no exception. Ella and I had a chance to speak with him after the show and he was just as hilarious off stage. The two girls on the far left are on Ella's team (Zoe on the far left, then Abi) and were accepting our overall awards for Lyrical and Jazz.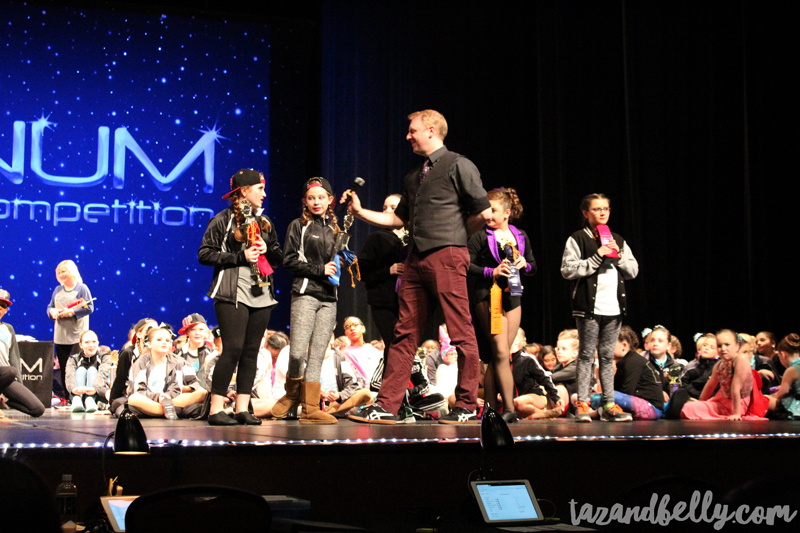 I wish I had better photos from the moments their Platinum Plus designations were announced. These girls were so surprised and so excited. Also? The mamas might have gone a little nuts in the audience, too.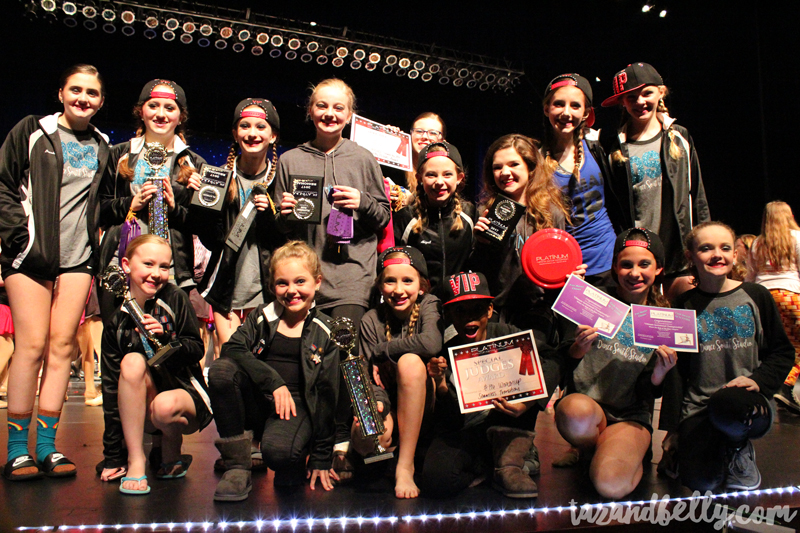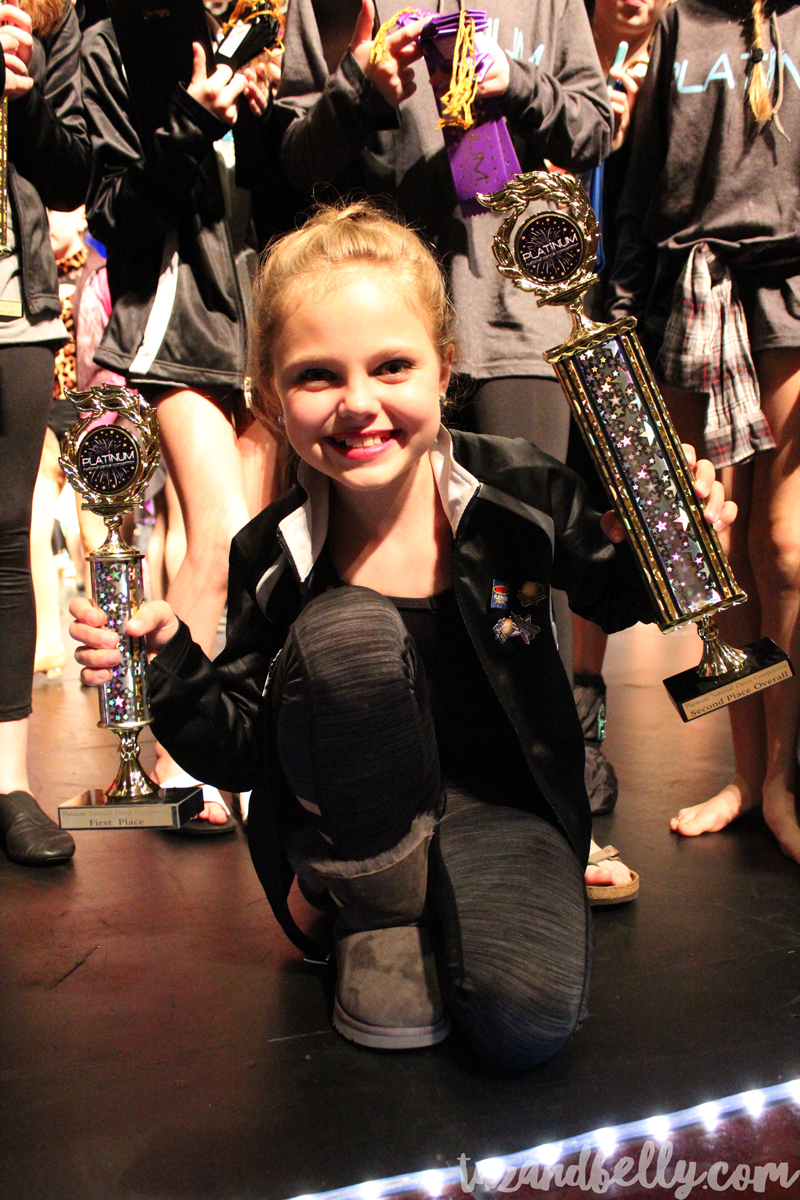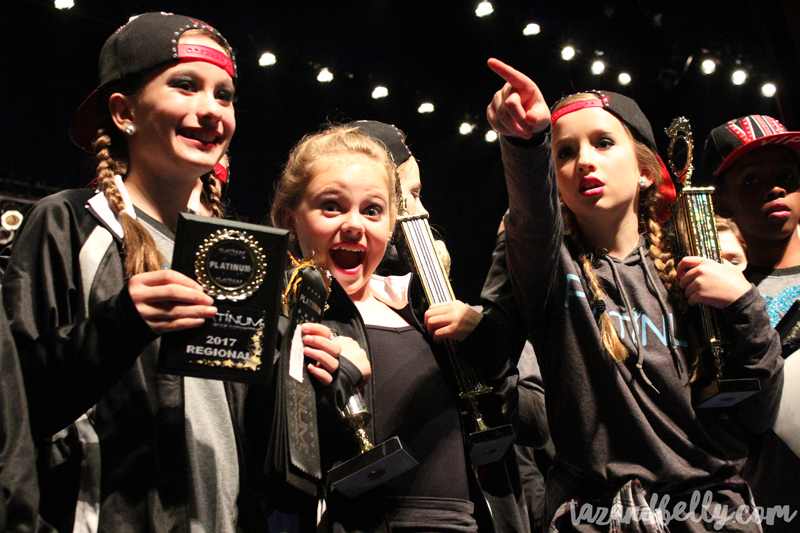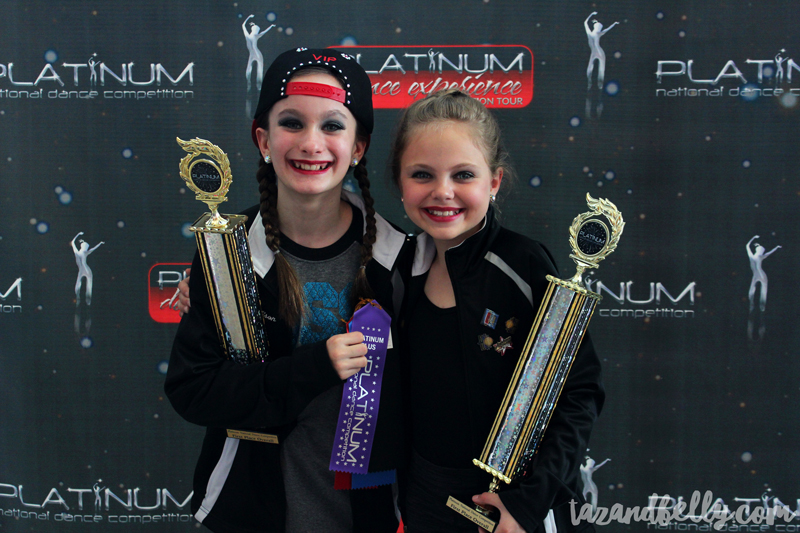 The trophies handed out are for the team and I haven't ever even considered buying an individual one for Ella, until this year. I guess when you win first place overall, you can swing a $25 trophy. Right?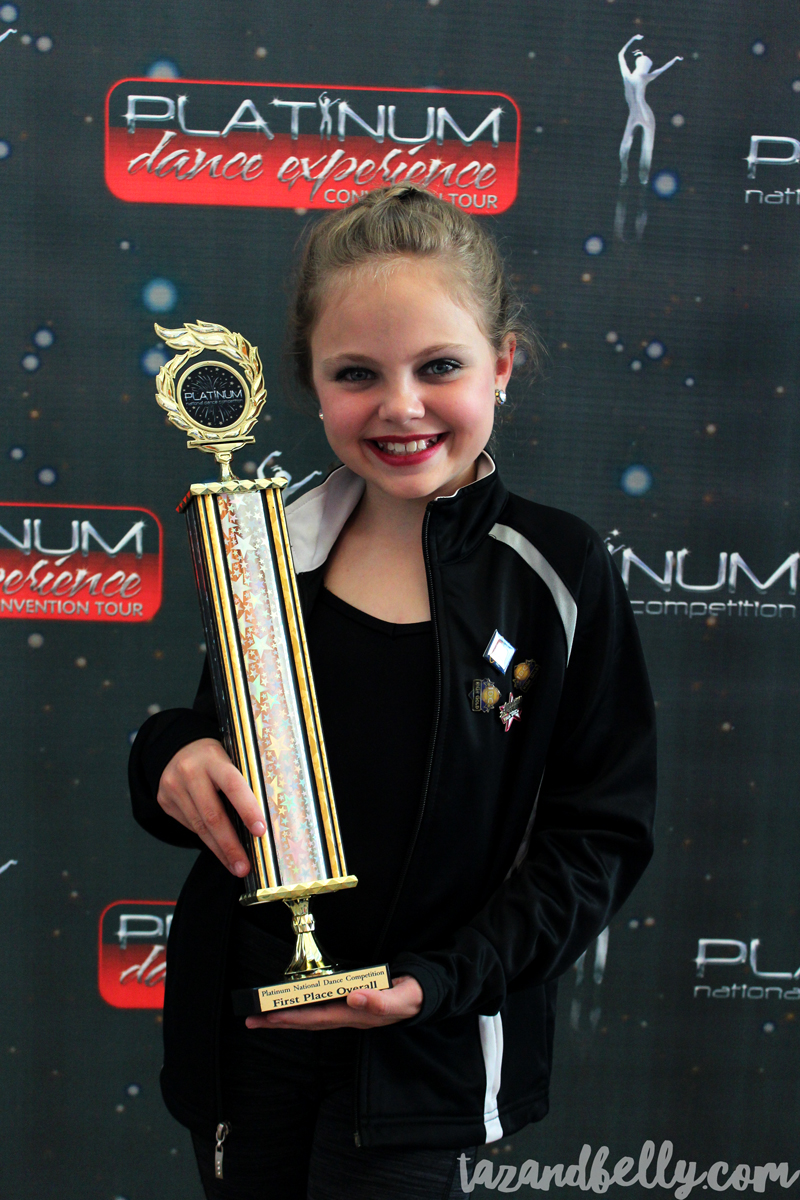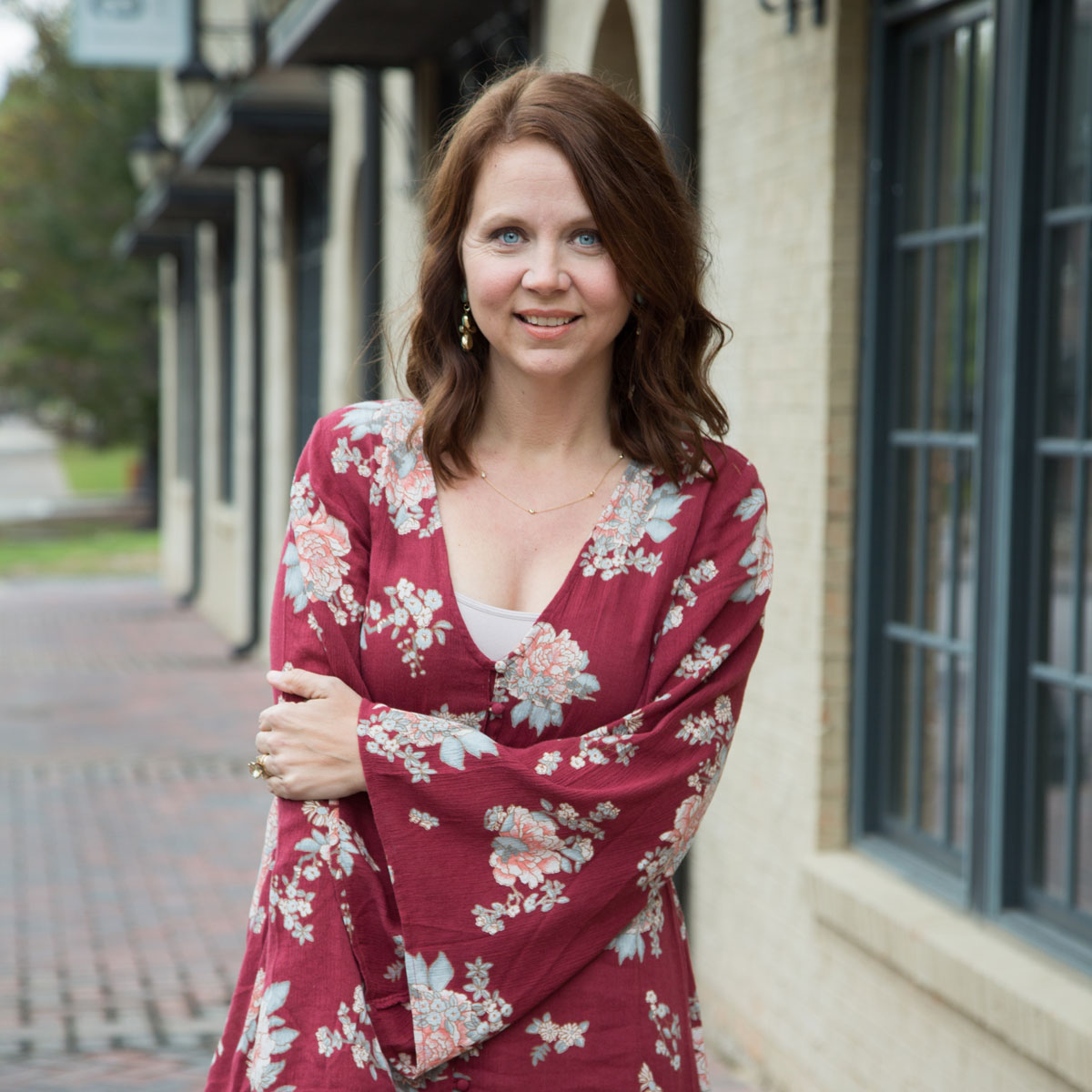 Kristin is married to her high-school sweetheart and the mother to two daughters. Professional by day and creative by night, she is a family lifestyle blogger who writes about faith, family, and fitting it all into a busy schedule. At Taz + Belly, you'll find healthy recipes, children's party ideas, tutorials, DIY projects, and more.
Click Here to Read More About Kristin