I woke up this morning (Sunday) to an empty carton of coffee creamer and a frown on my face. Daylight Saving is not for the faint of heart. Fortunately, our church campus has a delightfully delicious mocha that only set me back $2 and I'm now well on my way to being a functioning human again. Just like every month, I'm joining Erin today for a coffee date. Wanna come?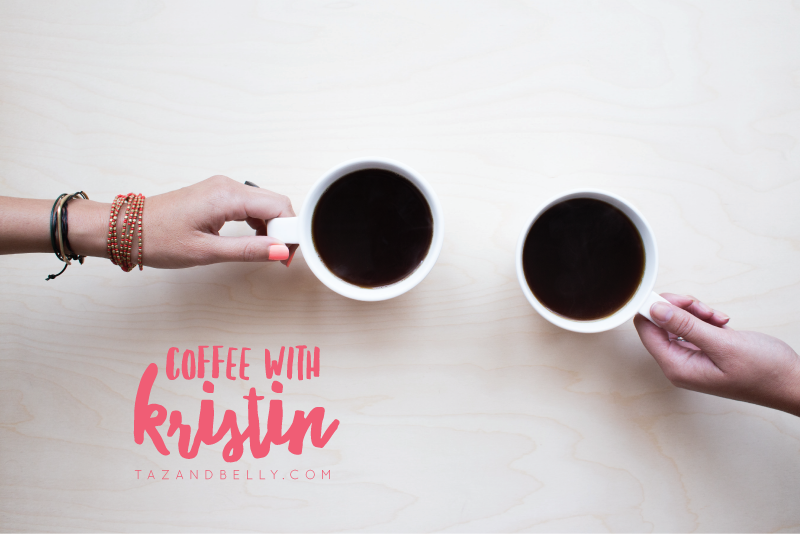 If we were on a coffee date, I would tell you that I'm behind. Not just the kind of behind that takes a few hours or even a few days, but way behind. I had big plans to take February by the horns, but post vacation I just couldn't get it together. March brought two huge projects at work and I've done little else than survive for the last several weeks. I am starting to see the sun glint over the horizon, so I'm hoping this week will bring budgeting, meal planning, taxes and camper projects. I need a little sunshine in my life.
If we were on a coffee date, I would tell you that I am exhausted. I know there are plenty of people who work 12+ hour days frequently, but this kind of schedule is not my jam. I'm averaging seventy hours a week, with a two hour daily commute and little time to recharge. I love my job (and these two projects particularly), but I miss my people. Saturday was so good for my soul, but Sunday arrived too soon and I am sitting in a conference room again.
If we were on a coffee date, I would tell you that Ella's competition season starts this week. I've been a little absent from the dance scene this month (thank you, husband), but we're diving into dress rehearsals and final preparations this week. Ella cleaned out her Dream Duffel, ordered a few things with a Christmas gift card and left me a Target list on the counter. I stopped by after church and picked up all the things. Goodbye, paycheck — hello, happy dancer.
If we were on a coffee date, I would tell you that I'm loving a ton of new products. The things I received from Primally Pure last month are really growing on me and I can't wait to share a review later this month. I've also gotten some new makeup from Hynt that I love and have my first Beauty Counter order headed my way. I've been reading a lot about safer products and I'm making a strong effort to replace harsh products with these responsible ones. Especially before I have girls old enough for makeup!
If we were on a coffee date, I would tell you that I completely failed with my Bible reading plan. Again, February robbed me of all repetition and routine and I've felt guilty ever since. Our pastor always encourages us to pick up where we need to and not to try and catch up, so I'm taking that to heart. I'm starting this week fresh and trying not to feel guilty about the chapters that I've missed.
If we were on a coffee date, I would tell you that I'm becoming an introvert in my old age. My entire life I have thrived on attention and have loved being in the middle of a crowded room. Something about growing older has set that on it's head. After weeks of busy days and information overflow, I am longing for quiet spaces, books and rest. I'm sure it can come across as laziness, but I'm craving the solitude of my bed. Josh texted me while I was working this morning [still Sunday] and included a photo of the view from our bed. At least we're becoming introverts together.
If we were on a coffee date, I would tell you that nature is out to get us. On Tuesday night, Josh and Ella were driving home from the dance studio [the one night I was home before dark and he saved me from a late night pickup]. They came around a curve near our home and a deer ran into the side of our car on the passenger's side. Thankfully, Ella was in the front seat [no judgement, please] and it hit the car behind her. They were both fine, but my car looks a little rippled. Then Wednesday night, I was in our bathroom when Josh opened the door to our back porch and a bird flew right inside. I'm sorry if this is oversharing, but I'm not sure I've ever vacated a toilet so quickly in my life! The bird hit Josh in the forehead, pooped on our bathroom counter and then hid in my closet. I cried the entire time Josh tried to evacuate him — birds are my biggest fear [I'm insane, I know]. On Friday morning, we had a huge windstorm and woke up to the eeriest sound I've ever heard. We were both convinced we were blowing away in a tornado, but the weather calmed and all seemed to be well. When I left for work, I found the trampoline upside down and halfway across the meadow. Josh texted me later that morning to say he was sure that nature was trying to kill him and I should start planning for his funeral!
If we were on a coffee date, I would ask you what you're watching and listening to. We were thrilled to find Survivor was back this week, we're deep into Big Little Lies and [like most of America] have been sobbing over This Is Us. We've also watched way too many movies in the middle of the night and I'm on my second audiobook of February. Dark Matter was amazing [sci-fi and outside of my normal genre] and I've just started I'll Give You The Sun. The former was so good that I'm swinging by the bookstore to grab a copy for Josh and the latter already sounds like perfect YA fiction. I've read several positive reviews on blogs that I love, so I'll eagerly report back soon.
If we were on a coffee date, I would tell you about the living museum. Ella's fourth grade class will hold a living museum of famous Alabamians this week and I can't wait to wander the halls. Each student was assigned a public figure to research and they'll stand like a statue in the hall until approached by a visitor or parent. They get to teach us all about their achievements and we can guess who they represent. Ella has been fascinated with her assignment — the Olympic Bobsled Gold Medalist, Vonetta Flowers — and is wrapping up preparations for her presentation today. She's wearing a gold medal, patriotic track suit and is hoping to have a cardboard bobsled to show off.
What would you share over coffee this morning? I'd love to hear about what's going on with you!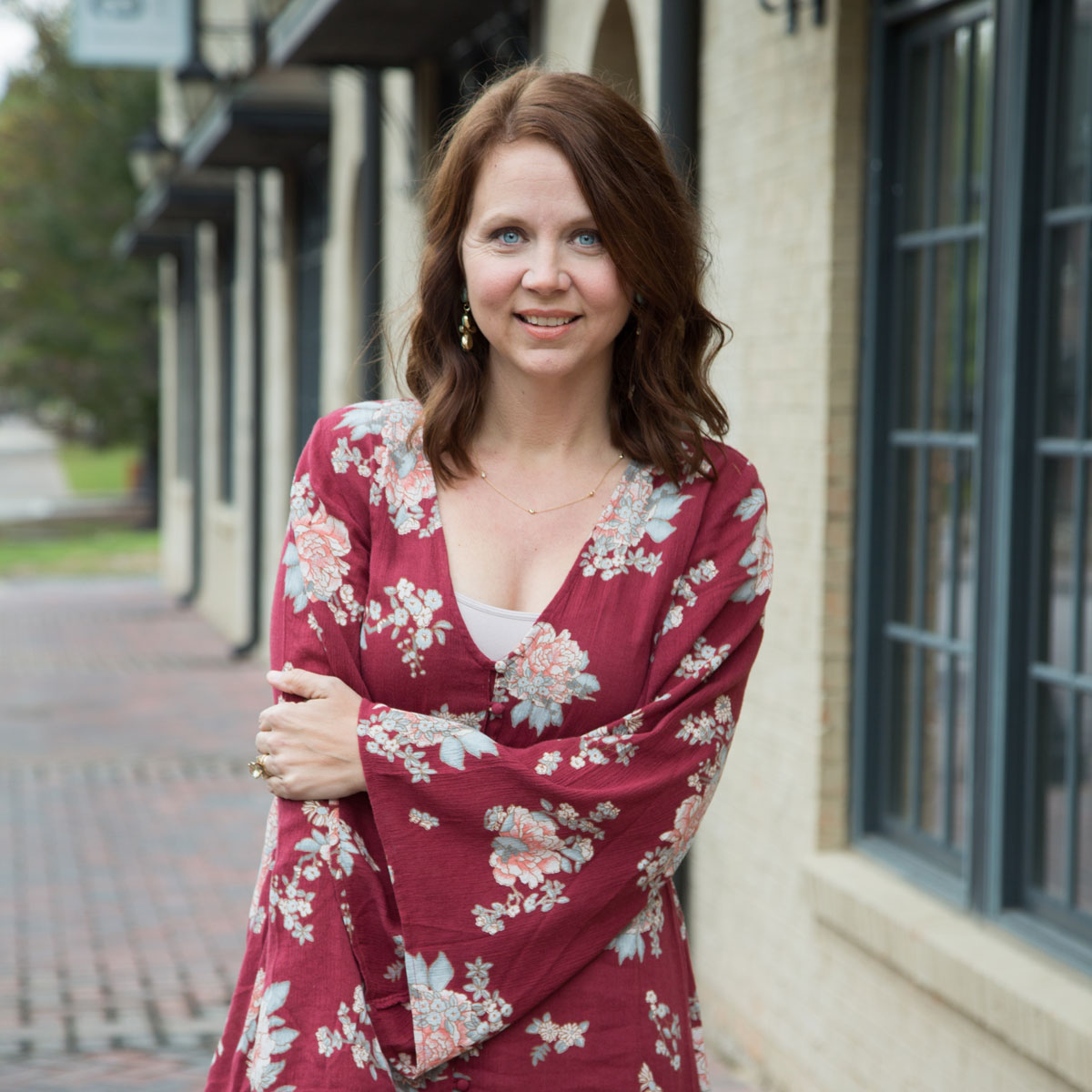 Kristin is married to her high-school sweetheart and the mother to two daughters. Professional by day and creative by night, she is a family lifestyle blogger who writes about faith, family, and fitting it all into a busy schedule. At Taz + Belly, you'll find healthy recipes, children's party ideas, tutorials, DIY projects, and more.
Click Here to Read More About Kristin