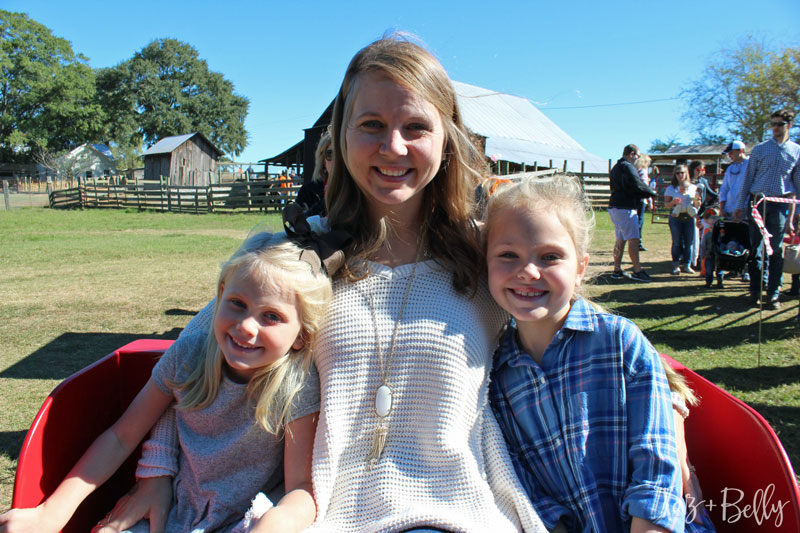 October may have started out rough, but we packed lots of fun things in there, too. It is hard to believe how fast it all went by, so bear with me as we rewind a few weeks and share what we were up to while I was blogging non-stop about my Bible!
Kamin & I decided to take the kids to Baker's Farm — a local pumpkin patch — on a morning when the guys were otherwise engaged. We figured we could let them run around for a few hours and burn off some energy, while we managed a few cute photos for my mom's Christmas card and then everyone would take a nice long nap. Wrong. Despite these adorable photos (most of which I stole from her), all three kids were terrible and I was pretty close to tears at one point. While searching for the perfect pumpkin (and carrying about 75 pounds of them out on my shoulders) I yelled and declared that Boo at the Zoo was a no-go. They cried and I cried, but we did end up with cute pumpkins and cute pictures, so there!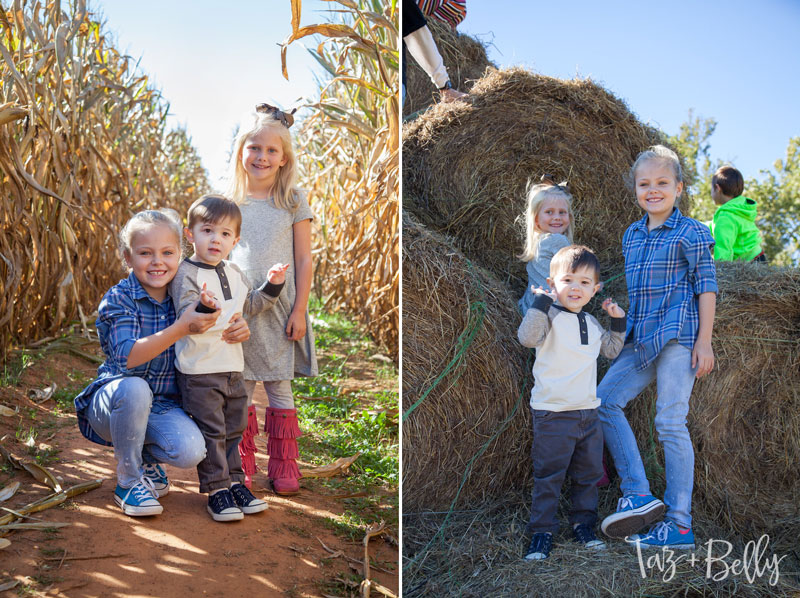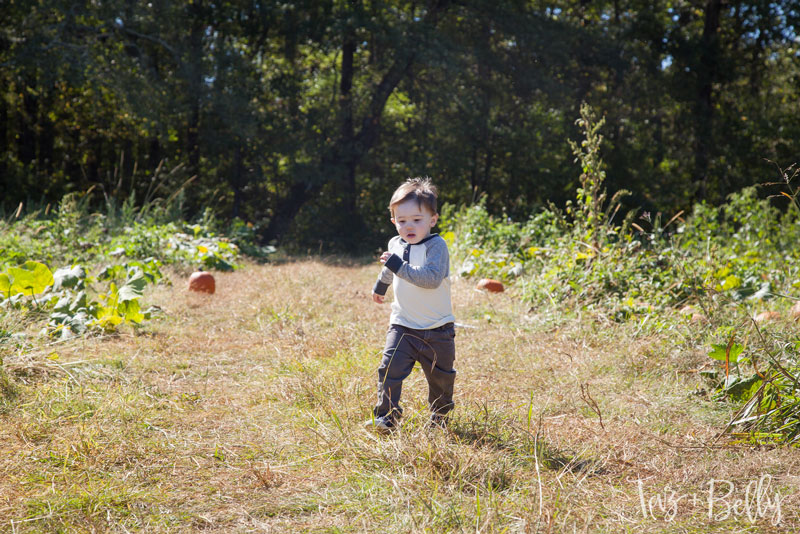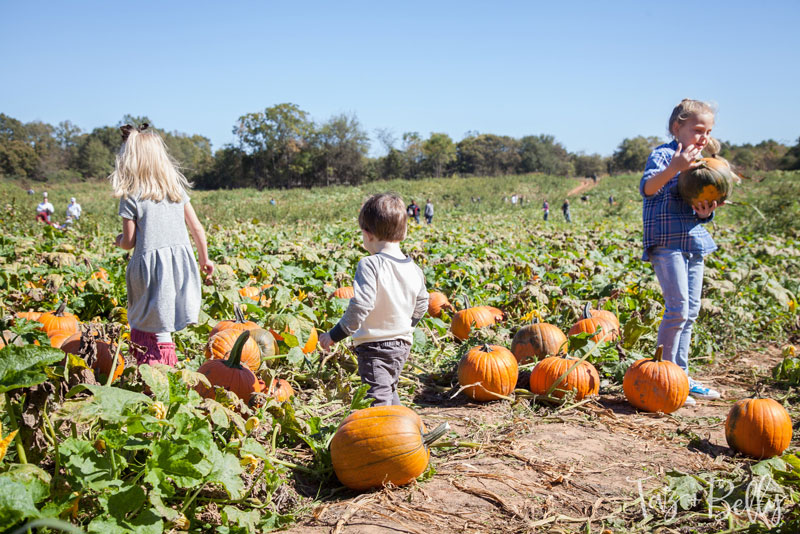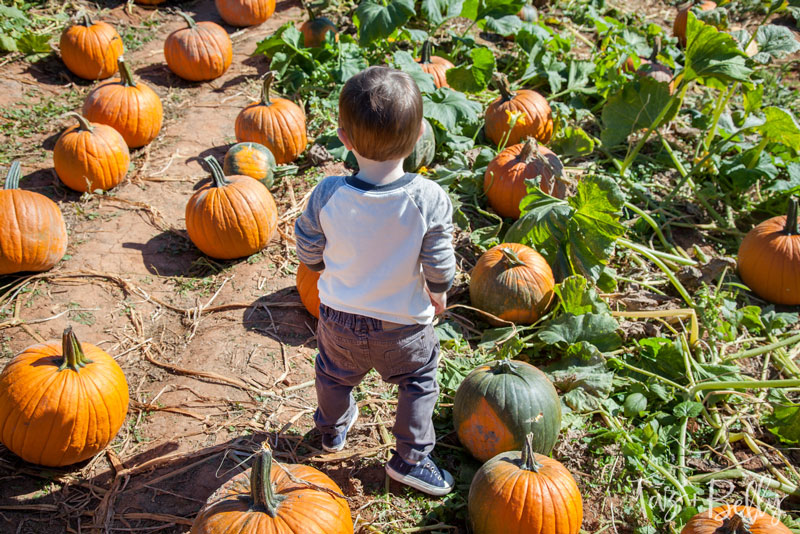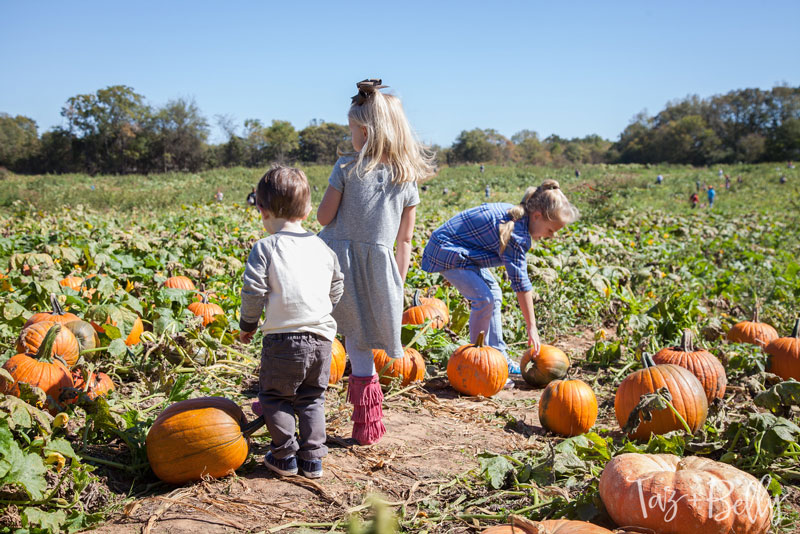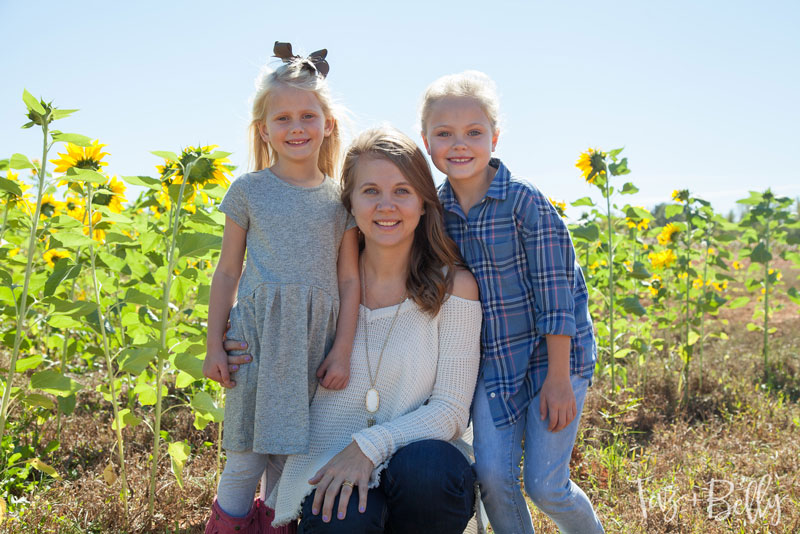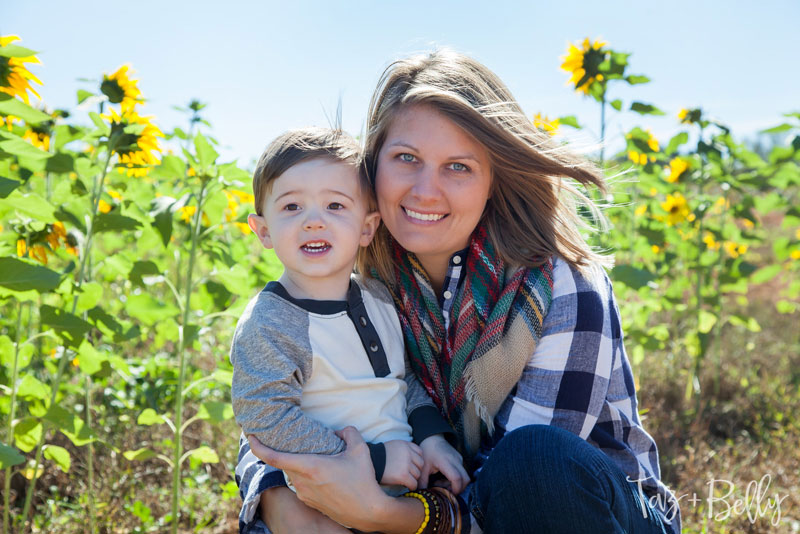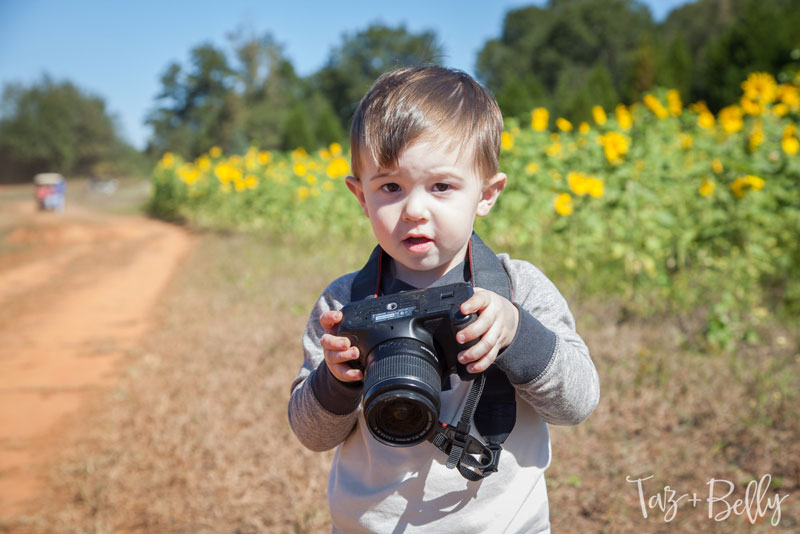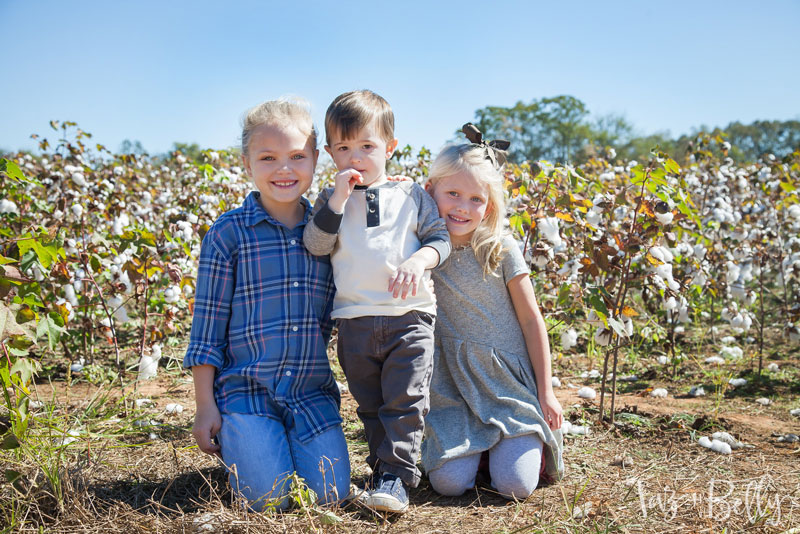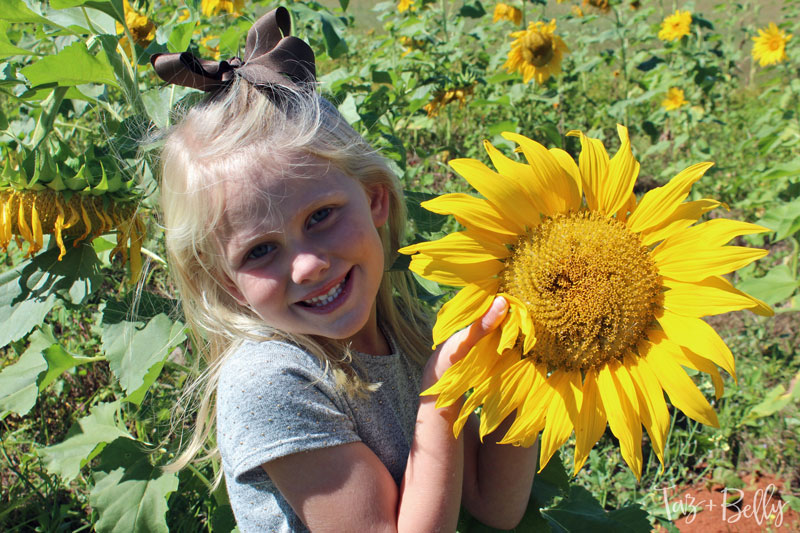 Fast forward another week to Halloween. My kids were pretty specific about what they wanted to be this year. Sophie found herself obsessed with jellyfish over the summer and when I saw a cute idea involving an umbrella, she was sold! I wish I had taken good photos and put together a tutorial for you, but I literally finished this costume about four hours before we left to trick or treat. Silver leggings and an inexpensive set of LED lights made her quite the talk among her friends. She even won the costume contest for her grade. I wish I had a better photo of her all lit up, but it flooded the entire time we were trick-or-treating and photos were the very last thing on my mind.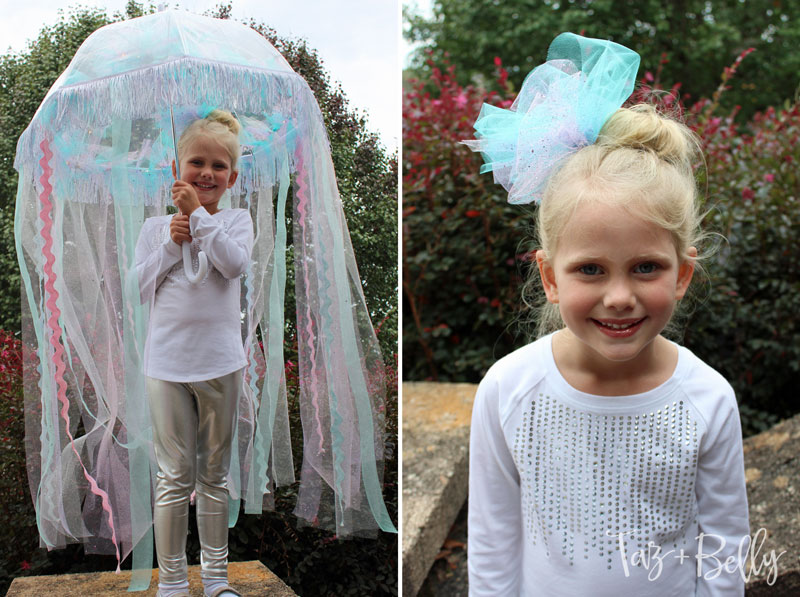 Ella wanted to wear some version of her mime costume from last year's dance season. We added leggings and a cute skirt (instead of the scandalously short shorts), suede booties and a variation of her stage makeup. She was adorable, but when did she grow up? She was posing up a storm for these photos and I felt like my life just flashed before my eyes. Not cool at all.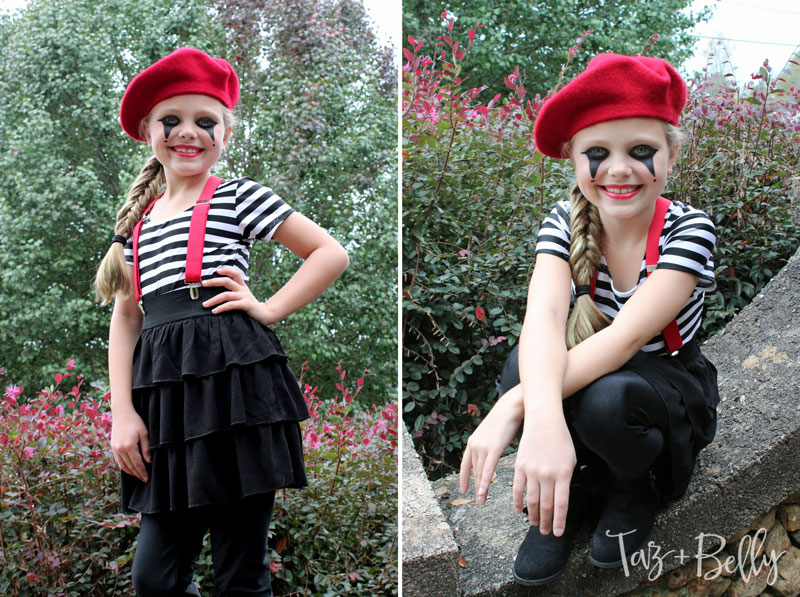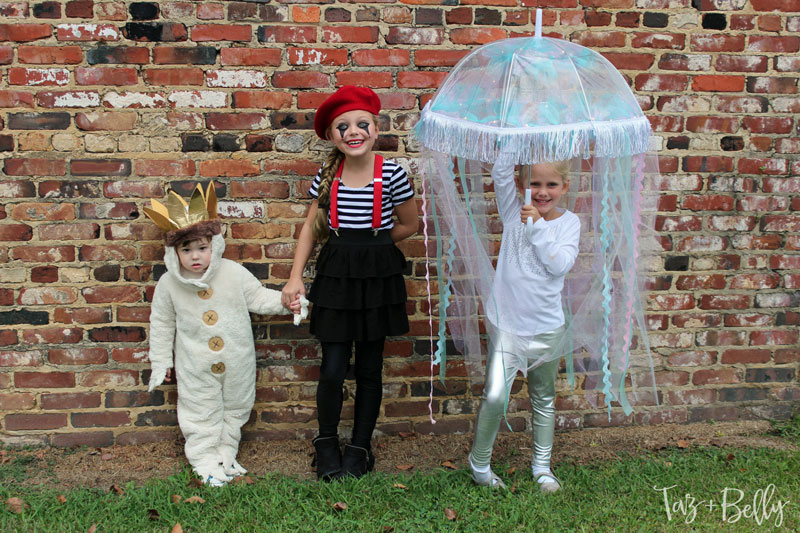 We met up with the King of the Wild Things and went to a local trunk or treat before heading out to a party afterward. The kids had fun running into some of their friends from school and we collected WAY too much candy for mom and dad to eat later.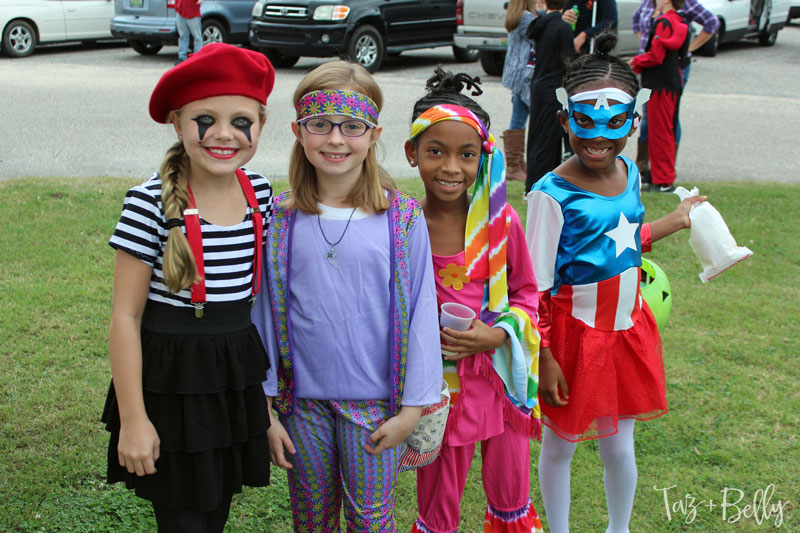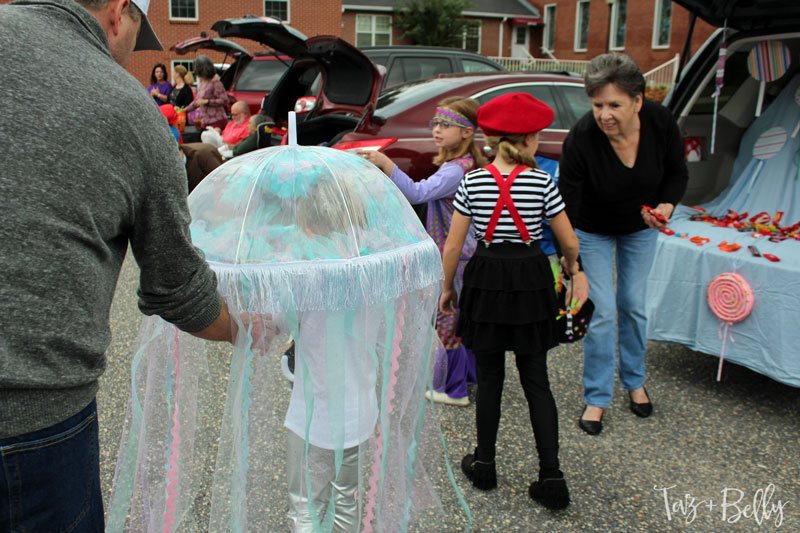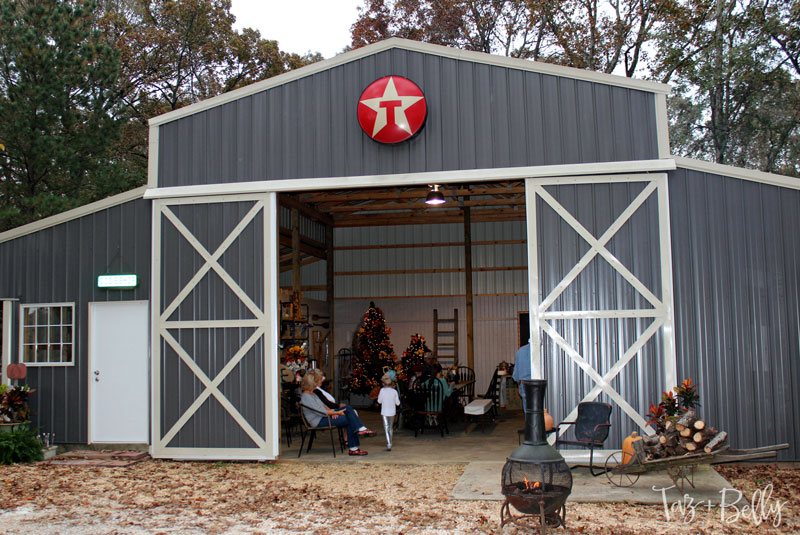 After a quick pit-stop at the party barn (my parents had it decorated beautifully and were serving soup and coffee for all of their visitors), we headed out to a beautiful local neighborhood to trick-or-treat with Ella's dance team. Ya'll, running around in the rain with 15 girls and their moms might have been the best thing ever. Josh would agree since he was snug and warm, watching football at home! Eventually Sophie abandoned that lit umbrella in favor of being wet — apparently it was too heavy to carry her costume AND her candy. She made a tough call, but the Reese's Peanut Butter Cups won in the end.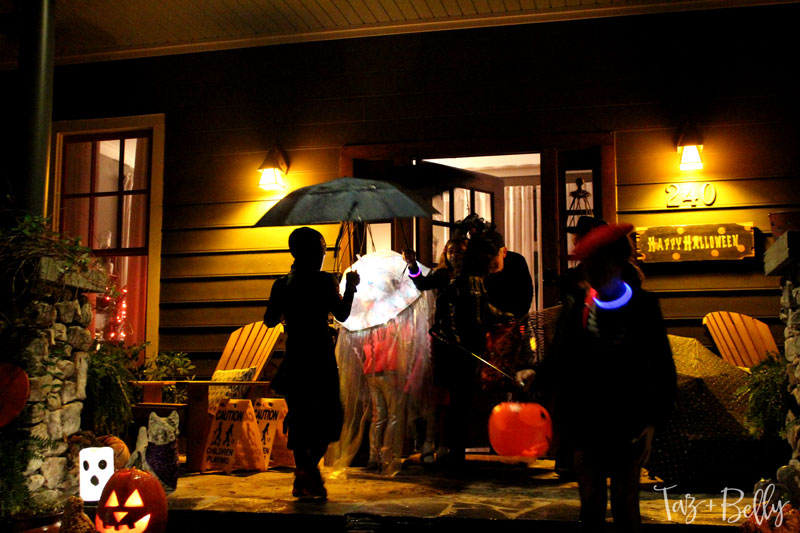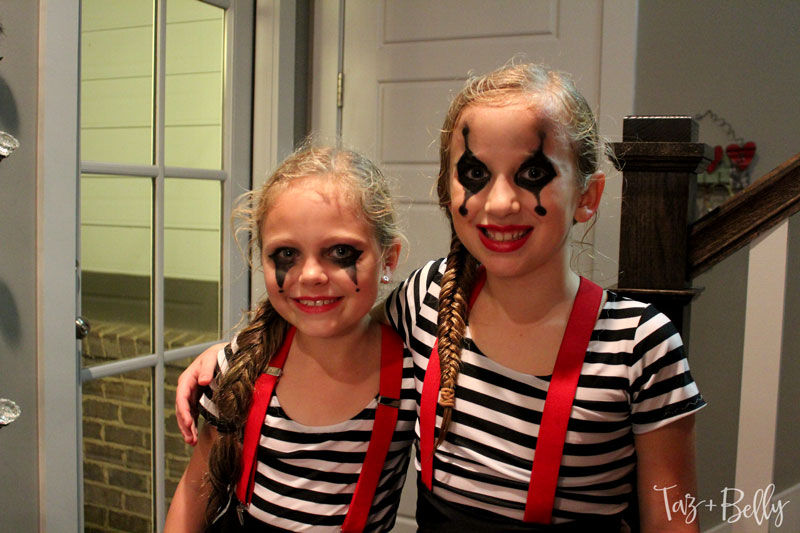 I know it's blurry, but this is the "after" photo that I shared on Instagram later that night. The girls were certainly waterlogged, but they had the best time trading candy in a puddle of water after it was all over. We were exhausted when we finally made it home, but it was a great way to spend our Saturday night!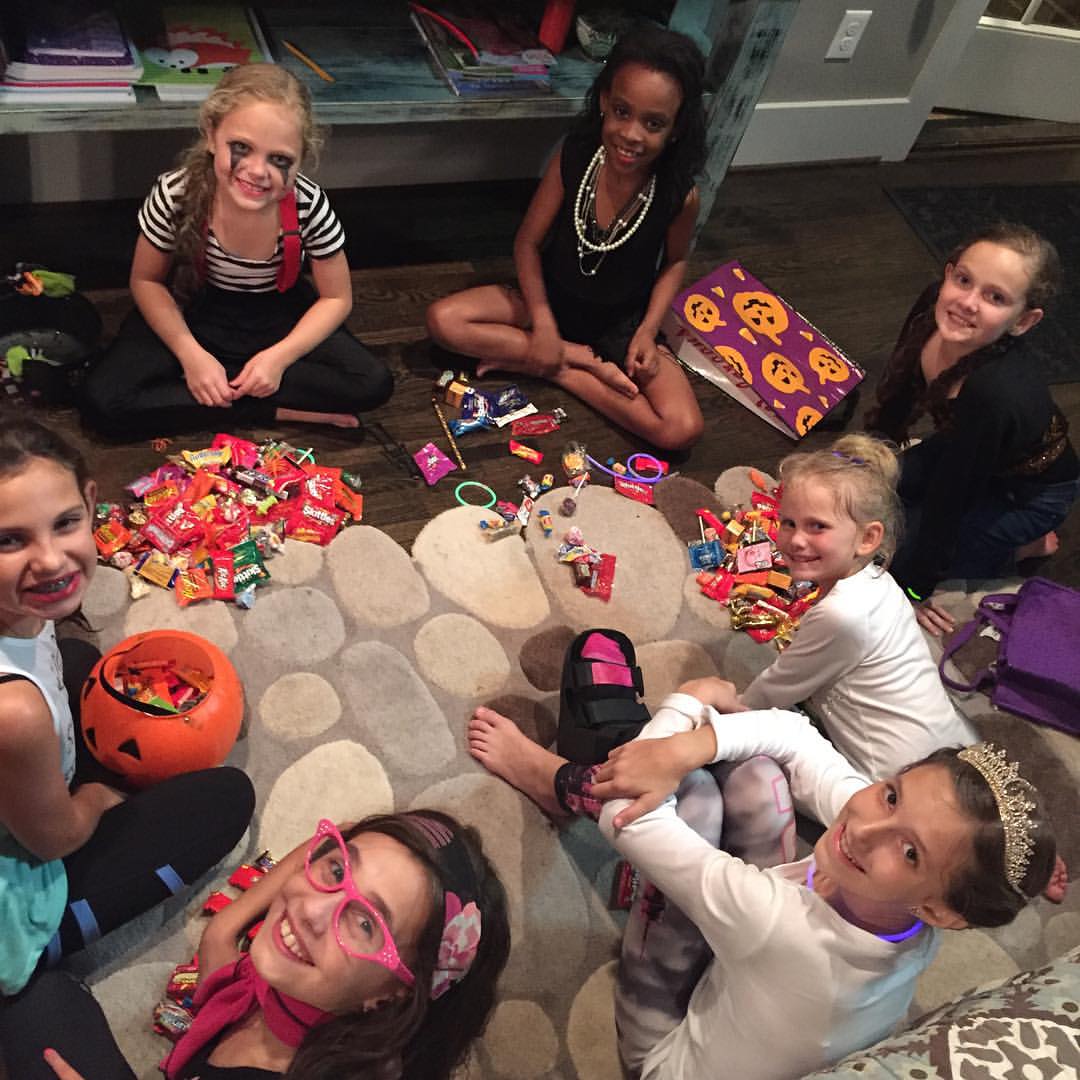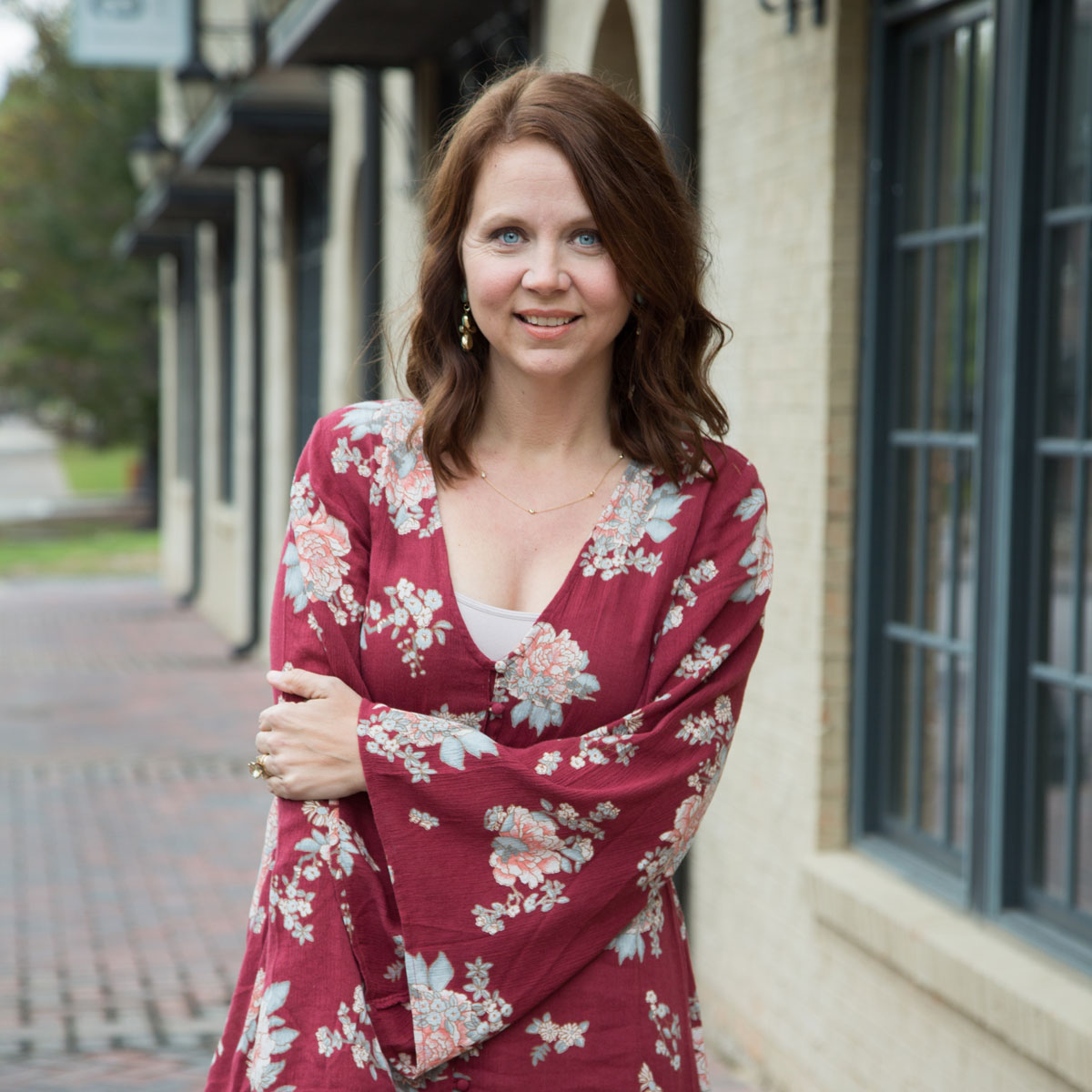 Kristin is married to her high-school sweetheart and the mother to two daughters. Professional by day and creative by night, she is a family lifestyle blogger who writes about faith, family, and fitting it all into a busy schedule. At Taz + Belly, you'll find healthy recipes, children's party ideas, tutorials, DIY projects, and more.
Click Here to Read More About Kristin