I was pretty proud of my goals for this year, even if they did get sidetracked almost immediately. And by almost immediately, I mean I posted those goals on January 10th, had a positive pregnancy test on January 11th, and embraced morning sickness full on on January 12th. It was quite a week. We've joked since then that my word for 2018 should be expectant, but I'm going to do my best to focus on discipline this year. This might not be an interesting post for everyone, but I really want to hold myself accountable by checking in. Not every month will be this detailed, but I set a lot of things in motion during January, that I hope will keep us on track for the year!

Faith Discipline
We completed the Growth Track in January (our church's version of membership classes), meaning we didn't miss a single Sunday. We had to be really intentional about planning when to attend and there was even one Sunday that we couldn't make worship, but drove into town for the class later that night. We are so glad we've finished and now we can begin service roles in our fellowship. Ella finished with us, but will need to repeat the fourth class in May. She won't be old enough to serve until June, but it was good for her to attend with us and be more familiar with the process!
Our new small group semester started the last week of January and I showed up! We had a few new girls this month and I'm so excited about the study we are doing together. We're planning some fun outings and an end-of-the-semester retreat, which sounds like so much fun.
Financial Discipline
I talked a little bit about this on Wednesday, but I'm using Every Dollar to budget and track our spending this year. I usually rely on a spreadsheet of my own, but this pulls in your banking transactions automatically (in the paid version), making it quicker and easier to keep up. I'll report back in a few months, but I think I'm going to love it.
Instead of creating a vacation only savings account, I ended up just making an additional deposit into our family savings and I'm keeping an extra register to track it. This is one of the things that has been huge help for planning and paying for vacations. In addition to regular savings, we make a weekly vacation deposit into our savings account and earmark it for trips. Whether your deposit is $10 or $100 per week — it adds up!
I did create a separate account for my blogging income and I've already been better about tracking it. My goal is to spend as little of this as possible this year — I'm hoping the balance will offset my maternity leave in the fall. I also set up a trading account for digital currency (BitCoin) and deposited $100. Not very much, but enough to get a feel for the process. I plan to continue investing during the year, as Josh monitors trends in the market. Again, this is something I might blog about in detail, later this year.
I spent some money on myself in January, beyond what I intended, but I don't consider any of it frivolous. I purchased a few new bras because I quickly outgrew my regular ones — yikes! I also bought new pillows and a quilt for our bed, because I was struggling to sleep well. I figure if spending can be attributed to the baby, I can't exactly fault myself. Right?
One thing that I didn't set as a goal, but quickly realized in January, was that our tithe needed to be updated. Josh and I both got small raises last year and our giving needed to reflect that. I was able to make the change just in time for our first tithe payment of the year and I felt so much better knowing we were giving according to scripture. Our church can autodraft your tithe, which is literally the greatest thing ever.
Health & Fitness Discipline
I had to reduce my workouts a bit in January, but that was based on doctor's orders. I can't lift weights with Josh on Tuesdays, since that isn't something I was already doing before pregnancy, so I'll be sticking with a 3-4 day OTF routine instead. I averaged two classes a week last month, but I'm hoping I feel well enough to get back to my regular schedule this month.
I also won't be running Mercedes this year — whomp, whomp. I think if it was a little further out, I would be okay, but it's time to register and I worry that I'll have the strength or stamina to finish it. I'm not eating enough calories to sustain that kind of workout and I don't want to get myself into a dangerous situation. I'm disappointed, but I can't beat myself up about it.
We did order a pull up bar and Ella has been working diligently, but I might be out on this fitness goal, too.
Last up, my appetite has taken quite the hit, so I'm just focusing on eating food that tastes good and doesn't make me sick. I'm sure in another month or so, I'll feel like eating vegetables again, and can be a little more thoughtful with my meals.
General Discipline
One thing I did in January that lifted a huge weight off of my shoulders was completing a bunch of small, unfinished tasks. I made appointments, mailed thank you notes, went to the bank, planned our trips for the year, put dates in my calendar, cleaned out my purse / tote bag / office drawers. These tasks pile up and overwhelm me, but I tried to complete a few things each day that I felt well enough and by the end of the month, I had thrown away a hundred sticky note reminders! It was such a relief.
Short Term Goals for February
Organize and plan for tax season: most of our personal stuff is really easy to gather, but I need to go through blog transactions for last year and make sure everything is in order.
Reschedule our Disney reservation: since my due date is less than a week after our planned trip, we'll be relocating it to the week of Thanksgiving. I still need to reschedule our hotel reservations, book flights, and touch base with a Disney planner.
Talk with a lender for our mortgage: we are finally ready to purchase our home (yes, that we already live in!), so I'm hoping to have all that wrapped up in the next month or two. Our super complicated survey should be ready in another week and we can move forward with the purchase and move all of our furniture inside.
Make a master home list: we've decided to put off any major construction until after the baby is born (think kitchen and bath renovations), but we would like to replace carpet, paint the entire house, and purchase some furniture before the end of summer. I think having a master list will keep us on track this year!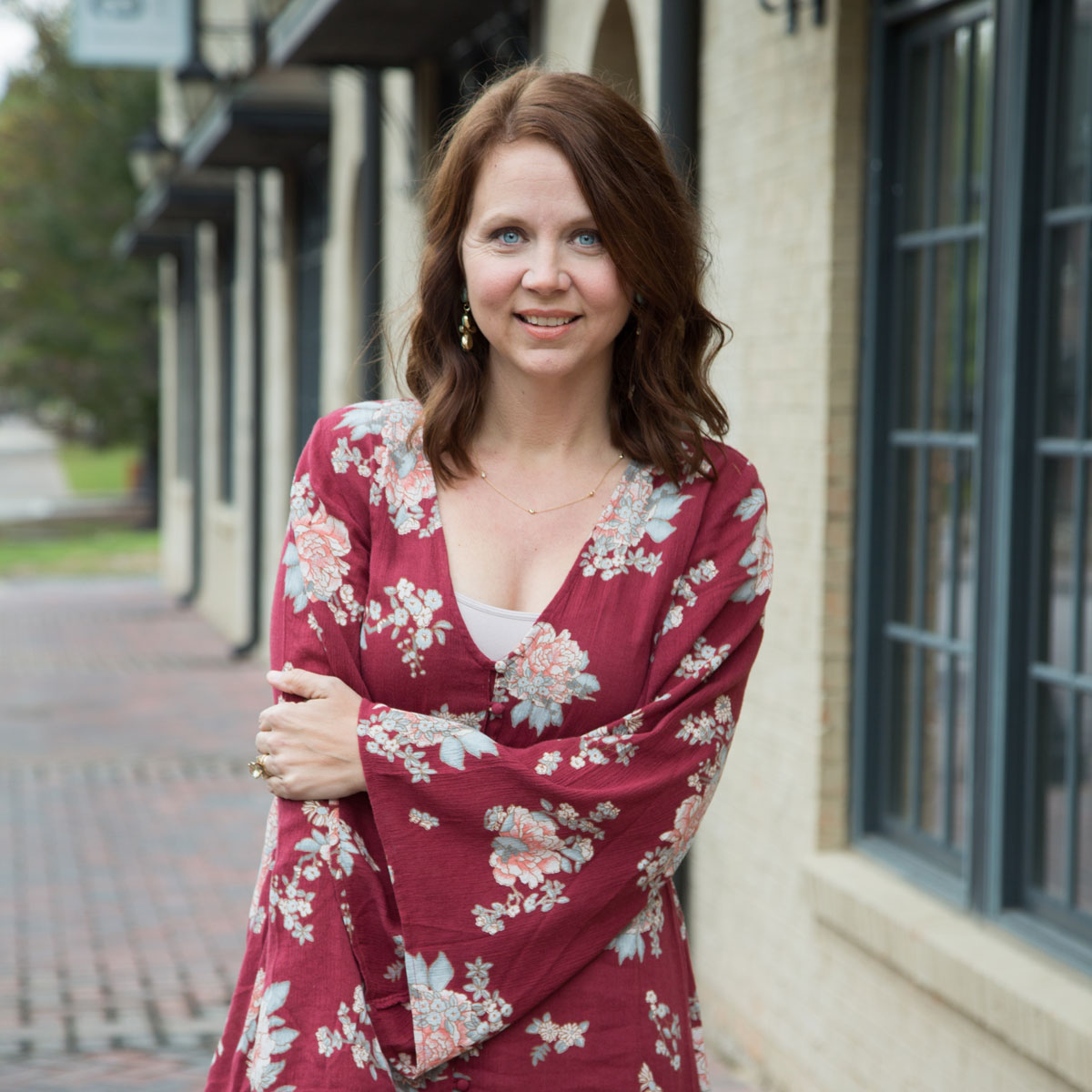 Kristin is married to her high-school sweetheart and the mother to two daughters. Professional by day and creative by night, she is a family lifestyle blogger who writes about faith, family, and fitting it all into a busy schedule. At Taz + Belly, you'll find healthy recipes, children's party ideas, tutorials, DIY projects, and more.
Click Here to Read More About Kristin