Like all good bloggers, I had big plans to share my goals for the year, right after the clock struck midnight. I'm not sure if this ten day delay proves that I needed these goals in the first place or if by taking an extra ten days to marinate, my goals are more authentic and well-intentioned. Either way, I'm pleased with how our year is unfolding and I can't wait to see what the next twelve months have in store for us.
2017 was a really good year, in a lot of ways — our family feels full and finished and thriving, we traveled a lot, we made wonderful memories in our new home, we welcomed home a puppy. With every page of the calendar we turned, there were new and better experiences on the horizon. In other ways, 2017 felt overwhelming and uninspired — I still spent more than I wanted, we ate an embarrassing amount of junk food, our house isn't finished (or even started), blogging felt hard and daunting. Josh and I have talked a lot about what we want our lives to look like and how we want to fill the days we have left with our girls at home and there are so many ways we can improve and enrich them. The more I considered how I wanted this year to look, the more times I came back to the very same word: discipline.
discipline [dis–uh-plin], noun: activity, exercise, or regimen that develops or improves a skill; orderly or prescribed conduct or pattern of behavior; behavior and order maintained by training and control.
I started out thinking about offering — how we could offer more of ourselves, more of our time, and mostly more of our money. But even more than the offering, we need the discipline to follow through with those ideas and desires. The one area where I was truly disciplined last year, was in my workouts. I know that is a pretty typical area to focus on when it comes to New Year's Resolutions, but it makes me a little uncomfortable that I was so faithful in an area that has only to do with me and less faithful in areas that really matter. I want to apply that same level of discipline to other areas of my life and prove to myself (and to you!) that I have the ability to follow through.

Here are a few ways I'm hoping to allow discipline to reshape our lives in 2018:
I want to be more disciplined in my spiritual life. We are so blessed to have found a church home, but we haven't really plugged in. We have enjoyed this in between time over the last several years, but we can't put off being involved forever. It's time to throw ourselves back into volunteer and ministry positions and to teach our girls how to be the hands and feet of Jesus.
Complete the Growth Track: this is our church's version of membership, including four classes which help get you plugged in to volunteer and service positions.
Continue attending Small Group: I finally feel like I've found a small group that works for me and is what I need in this season of life. I plan to attend all three semesters this year, even when it isn't convenient.
Plan Sophie's Baptism: She is the funniest child and watching her spiritual journey as been the best. While Ella came to us with loads of questions and we talked her through what it means to be a believer, Sophie approached that decision completely on her own. She's been pressing us about baptism for at least six months, but we weren't sure she was ready. Back before the holidays, she got a little exasperated with us and said, "I've prayed about Jesus living in my heart, so many times in Highlands Kids, can I just get babitized already?!" We talked through the scripture with her and asked a few questions and it was more than apparent she was ready to make that decision. She's still iffy on whether she wants to be baptized at church (in front of all those people!), so we may very well be waiting until the pool is uncovered this spring.
Find a place / way to serve: Josh & I both feel strongly that we want to serve in a service position. Isn't that redundant? What I mean is, neither of us are the least bit interested in checking moms in or keeping up with kids during worship, so we're leaning towards a more hands-on role. Sophie has been very interested in finding tangible ways to help people that we don't know, so we're hoping to serve as a family, in a way that allows her to see us doing just that.
I have to admit that I've never been good with money. We certainly don't have a lot of it, but I'm aware that we have more than most, and we are — quite simply — terrible at managing it. We eat too much of it and I have a serious problem with Amazon Prime. Last year was a big turning point for me with beauty products and minimizing my wardrobe, but there are even more ways that I think we can be disciplined with our money this year.
Build a budget and stick with it: Instead of ignoring our money, find a place to use it better. I'm working on setting up a new savings plan, a way to track our vacation money, and how to implement a family economy for the girls. This isn't a January goal and the start of this process might take me a few months to flesh out.
Create a vacation-only savings account: I started a Disney Savings Plan several years ago and have been socking money away for our trip later this year. It has been a huge advantage to save in weekly increments and having it in a separate place kept me more accountable. Disney did away with this program late last year and I've been trying to figure out how best to replicate it. Instead of saving separately for Disney and other vacations, I'm planning to create a new savings account with weekly deposits, geared towards funding our trips. I will never feel guilty about spending money on adventures, but I can feel much less guilty when the money is already there.
Save or invest all of my blogging income: Let me tell you right away that I don't make very much money here. It's enough to give me pocket money and keep the blog up and running, but it is far from a full time job. Either way, when I do my taxes in the spring, I'm always amazed at how much I made and subsequently whittled away. Josh has really been encouraging me to invest in digital currency (a conversation for another day, probably) and I'm planning to use my blogging income for that this year. Depending on how that venture goes in the next few weeks / months, I might share more about that with you in the future.
Give away as much as we give to ourselves: I'm not at all embarrassed about how or what we gift for Christmas, but I am embarrassed about what we (don't currently) give elsewhere. Josh mentioned briefly to the girls that we should have a smaller Christmas next year, in order to bless another family with gifts. It got me thinking about other ways we could share the love at Christmas and I really want us to donate as much as we spend on ourselves this year. Whether that means cutting our budget in half or saving twice that between now and November, I want to approach the holidays in a completely different way now that our girls are older.
Be accountable for my personal purchases: I'm not making any bold declarations about spending, but I want to challenge myself to avoid the impulse buys. I want to be more transparent about what I'm purchasing and I'm thinking about doing a monthly blog post to share everything extra I picked up each month. Not only will it be interesting to follow, but I think the transparency will help hold me accountable. I'm going to try to use more of what I already have, buy fewer clothes and shoes, and continue allowing the girls to budget for their own clothing purchase (another topic I should revisit with you guys). Edited to add: Rachel shared a really great article this morning that speaks to this topic. While I won't be eliminating all shopping this year, I want to be more thoughtful about what I add to my cart!
You already know that Orangetheory changed my approach to fitness and I fully intend to continue my membership this year. There are, however, a few other areas I want to improve and I'm hoping my discipline at the gym will carry over to other areas of my life!
Continue working out 3-4 days a week: I loved working out at OTF 5x a week, but it's just not feasible for me right now. Instead, I'm getting three sessions a week and planning to join Josh for a workout on Tuesdays. He's been encouraging me to pick up heavier things, so he'll be helping me with a full body barbell workout on my work-from-home day.
Run the Mercedes Half-Marathon: I did this twice, several years ago, but have chickened out the last several years. I'm planning to run the relay with my team from work and then completing the half on my own. I haven't been doing any distance runs recently, but I run 3-ish miles at OTF each class and my endurance level has increased remarkably. I don't have any time or pace goals, I just want to comfortably finish and get a medal.
Learn to do pull-ups: This is a goal that Ella and I are tackling together! Since we don't do any bar exercises at our gym, I don't have an opportunity to work on this there. Josh is ordering us a pull up bar for home and Ella and I are vowing to master this skill before the end of the year.
Introduce a healthier, more balanced diet: I've proven that I can complete Whole30 and that I can stick (pretty close) to a Paleo diet for the better part of the year. For 2018, I want to do a better job of indulging when I want and getting right back to a healthier protocol. I want to cook more at home, eliminate most of our fast food visits, and continue teaching the girls how to cook and eat better.
I'm sure there are many other ways I can introduce discipline in our lives — regularly folding laundry, getting to bed on time, stop procrastinating — but these are my areas of focus for 2018. I'm not sure how often I'll revisit this post during the year (monthly? quarterly?), but I definitely plan to do some check-ins and keep you up to date on our progress.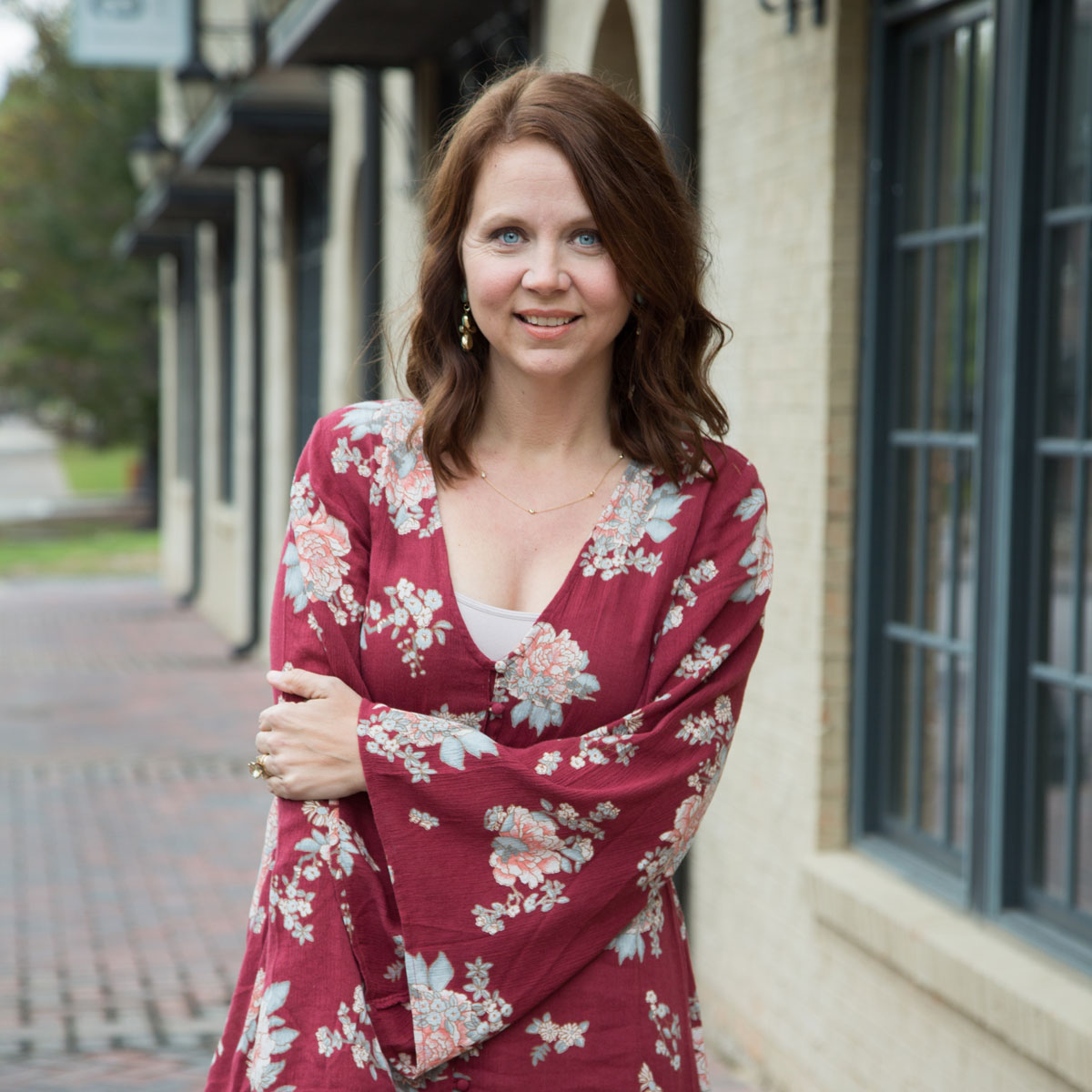 Kristin is married to her high-school sweetheart and the mother to two daughters. Professional by day and creative by night, she is a family lifestyle blogger who writes about faith, family, and fitting it all into a busy schedule. At Taz + Belly, you'll find healthy recipes, children's party ideas, tutorials, DIY projects, and more.
Click Here to Read More About Kristin