This post is in collaboration with Stitch's Jeans. All content, opinions, and cute husbands are my own.
Can we talk about this guy for a minute? He is the very best part of us and today is his birthday! He joked around with Sophie yesterday, saying he wasn't planning on having a birthday today, and she tried to explain that wasn't possible. He was thinking about being 25 forever, but I think we've convinced him that 39 is going to be the best year ever.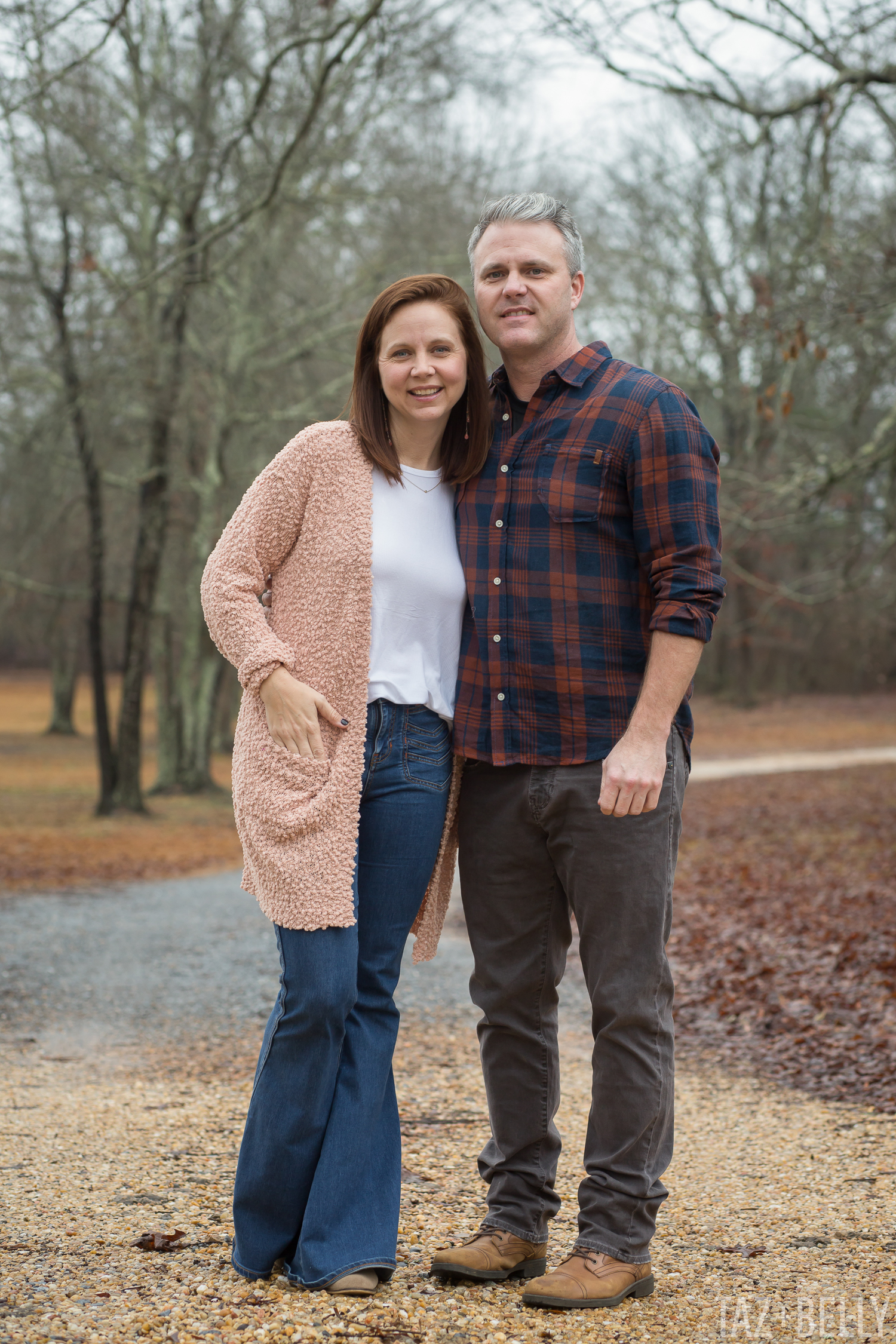 It's hard to put into words how much he means to us. I've shared more than half of my life with him and I almost can't remember what it was like before he quietly walked in. He's the very best at everything: the best problem solver, the best counselor, the best blog editor, the best snuggler, the best dresser.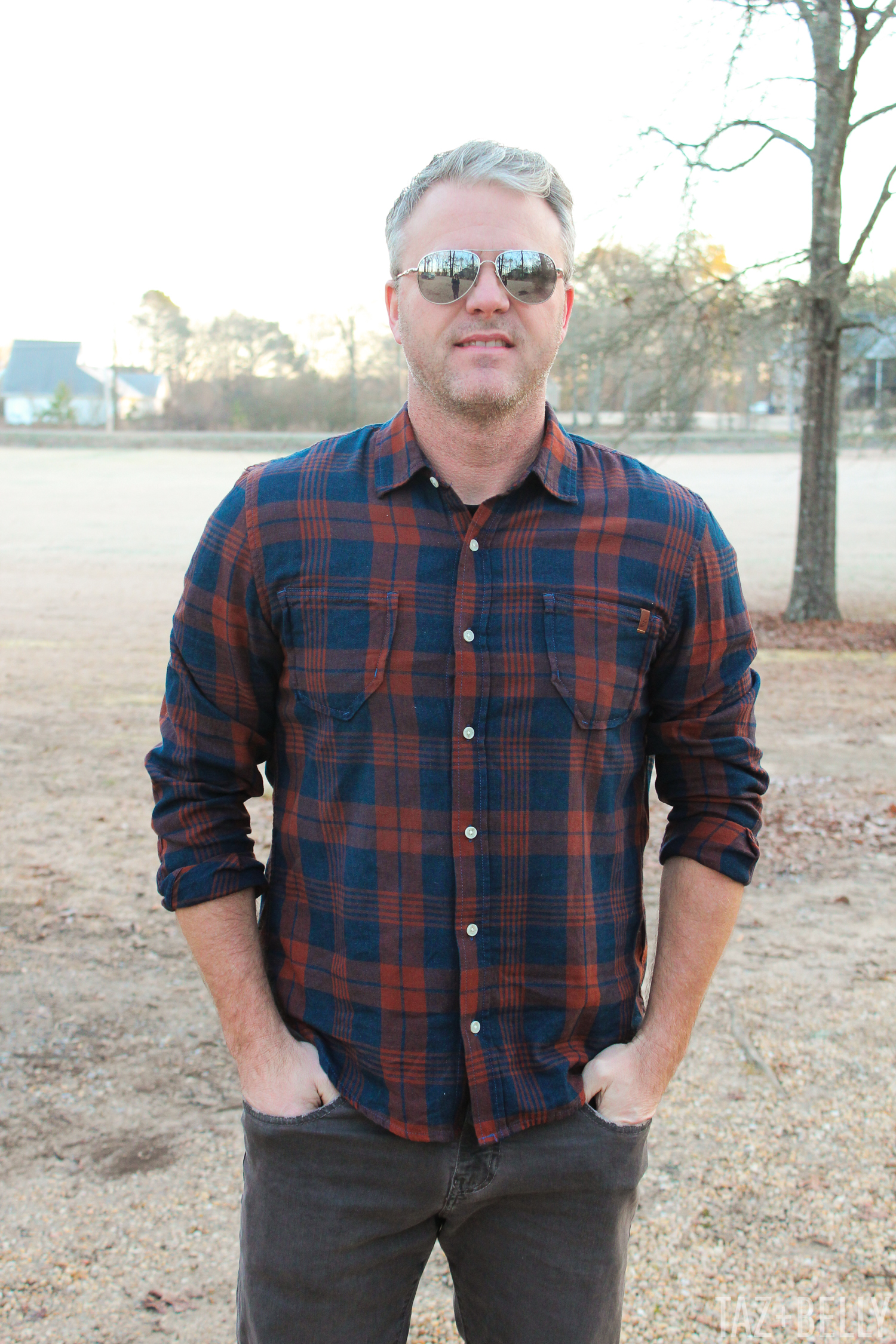 We all like to give him grief about his clothes sometimes — especially his closest guy friends. He might not like getting dressed in the mornings, but if he has to put on clothes, you better believe he's going to look good in them. I've been trying to get him into a slim fit jean for years (because I knew they would look so great on him), but he has been adamant about wearing too baggy pants, no matter how much I begged. When Stitch's Jeans offered to send him a birthday gift, I knew it was my chance to get him into something he might not otherwise try!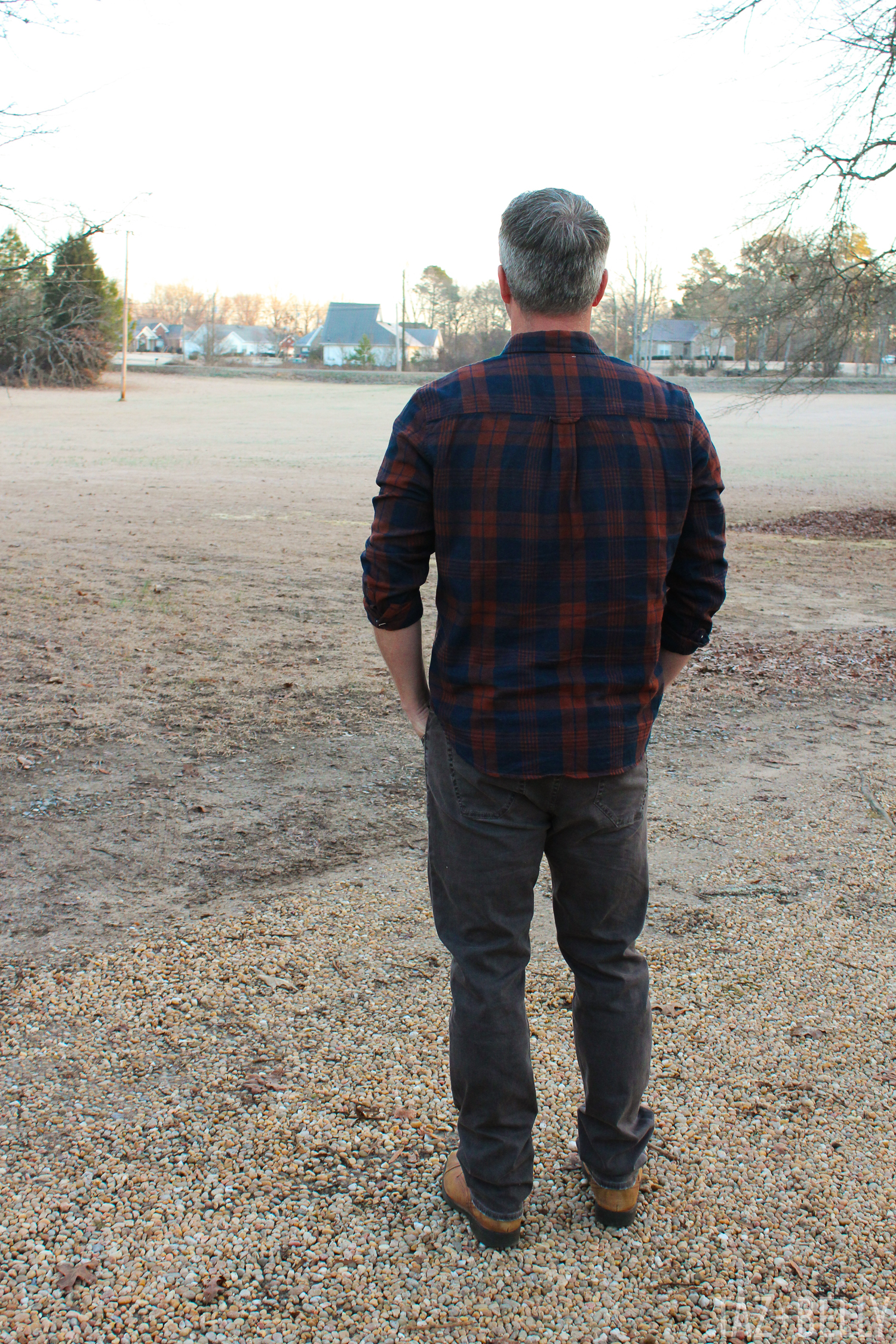 Despite his reticence and after only a few wears, he has declared these BarFly Slim jeans his favorite ever. The slim cut is so flattering and he swears they are the most comfortable pair he owns. The dark grey color is a perfect neutral and pairs well with almost everything in his closet. Flannel shirt? Check. Chambray button down? Check. Comfy sweatshirt? Check.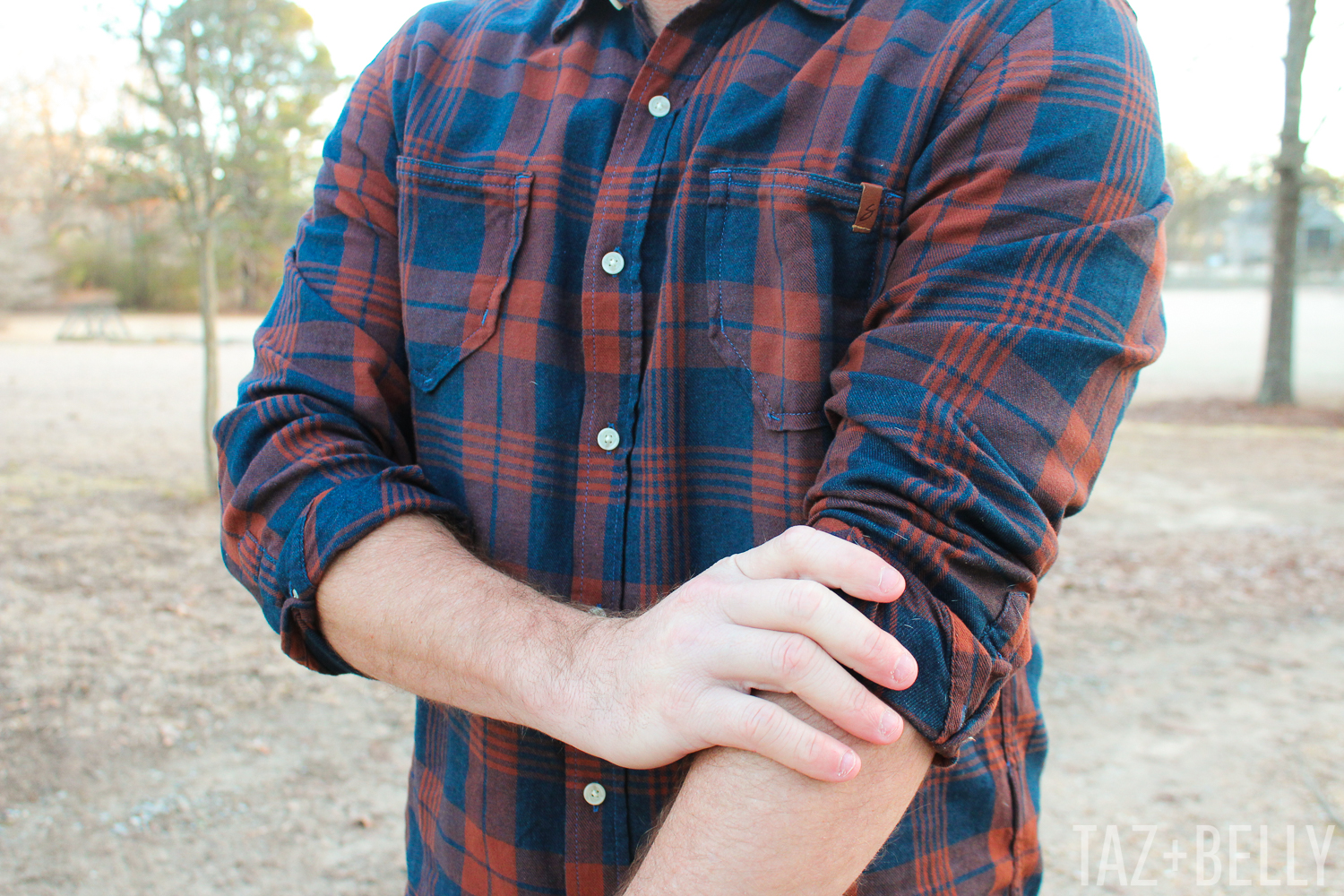 We agree that this Rustic Plaid Button Down has to take a break during football season (because, Roll Tide), but it's been in heavy rotation ever since. The flannel is so soft and the vintage inspired wash makes it look like it's been hanging in his closet for years. The pieces pair well together for an easy, effortless look and I'm pretty sure this is going to be his go to outfit for quite some time.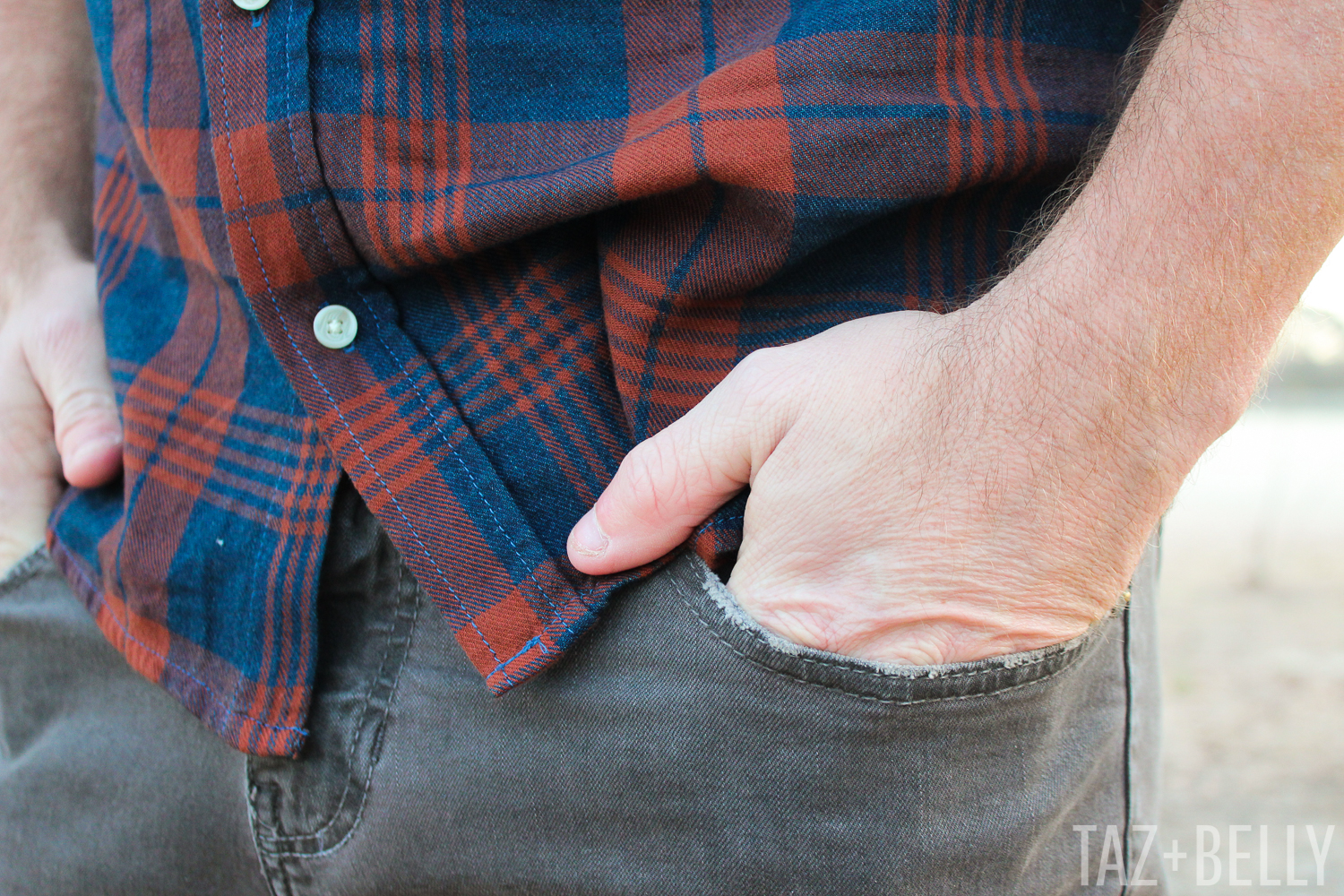 Stitch's Jeans is our new favorite place to shop for men's clothing. Their mission is simple, but powerful — they aim to provide comfort, versatility, durability and customer service — and we can't wait for you to fall in love with them as much as we have!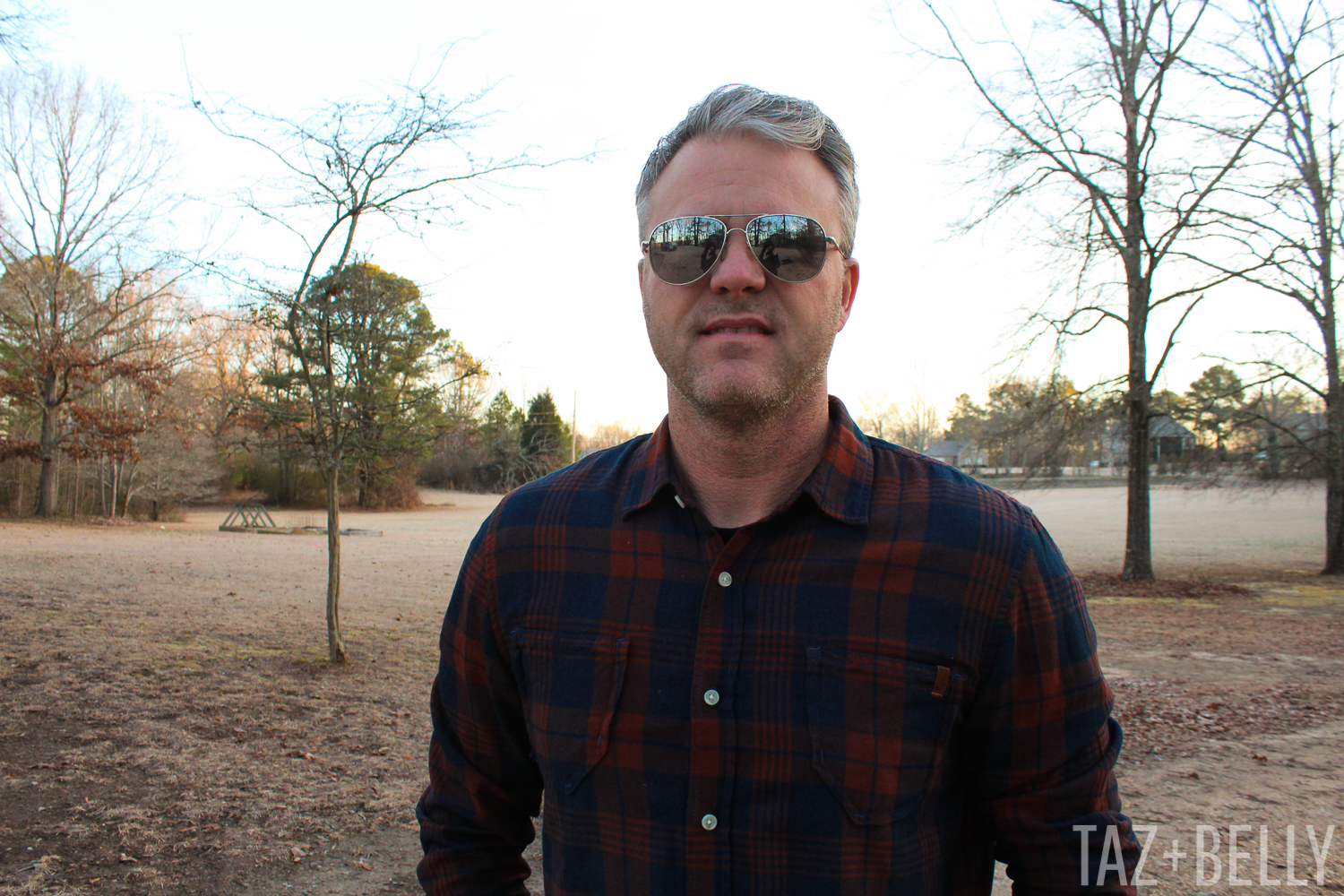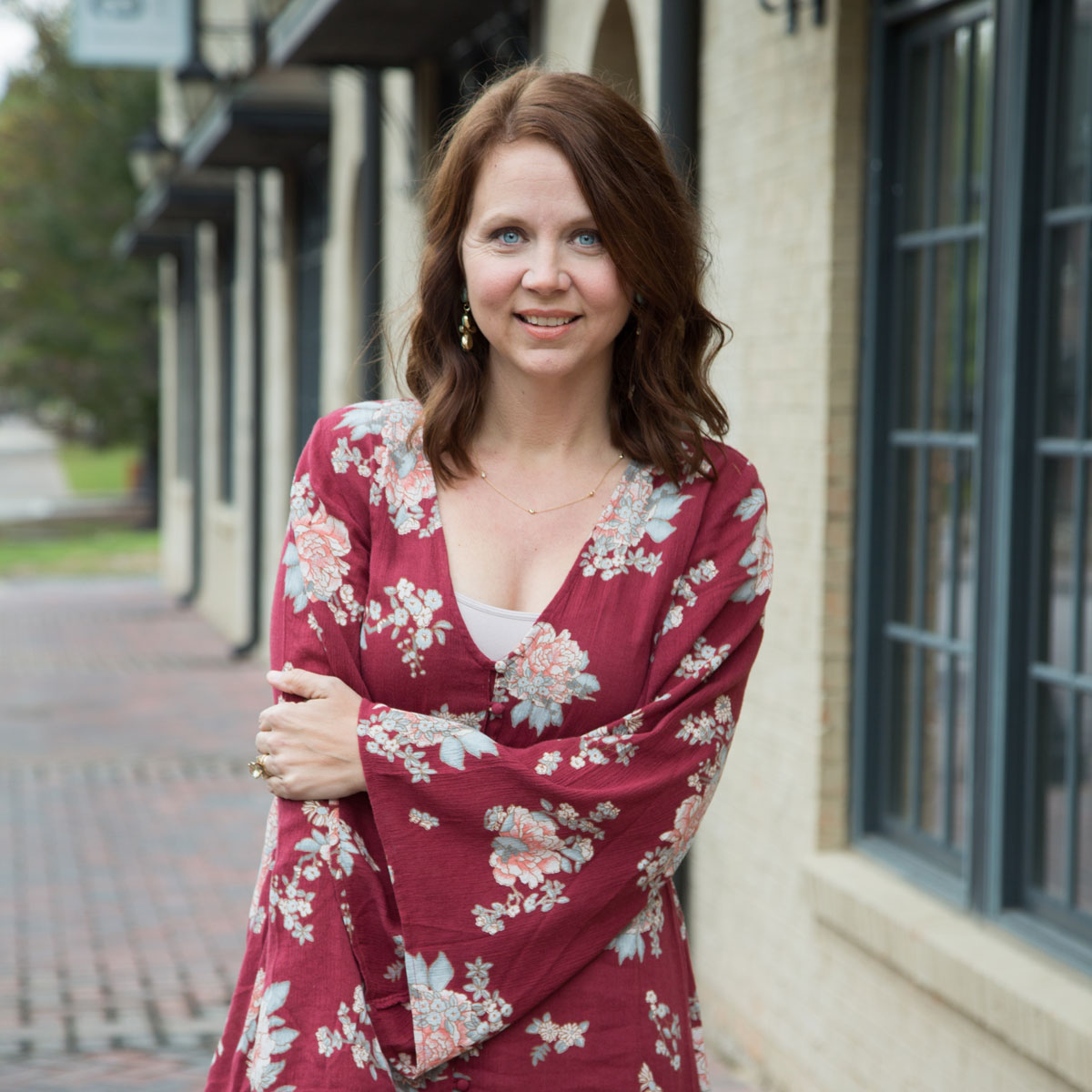 Kristin is married to her high-school sweetheart and the mother to two daughters. Professional by day and creative by night, she is a family lifestyle blogger who writes about faith, family, and fitting it all into a busy schedule. At Taz + Belly, you'll find healthy recipes, children's party ideas, tutorials, DIY projects, and more.
Click Here to Read More About Kristin