I'm sharing a Christmas Wish List and linking up with Victoria and Sarah as a part of their Christmas link party! Affiliate links appear in this post. Any purchases made using these links will earn Taz + Belly a small commission. You can read more about our affiliate relationships here.
---
Today starts a good old fashioned blog hop and I'm am so excited to be a part of it. I was thrilled when Victoria asked me to share a post for next week, but I'm equally excited about all of the other guest posters and blog prompts. I had some previously scheduled content, so I won't be linking up every day, but I'm hoping to share several posts with you as a part of the series over the next two weeks. Be sure to visit both Victoria and Sarah's blogs and check out all of the other bloggers linking up!

If you've been reading for any amount of time, you'll know that our youngest daughter, Sophie, is obsessed with unicorns. I get it — they have become a recent staple in pop culture and are all the rage, but she's had a major soft spot for them for years. It's so fun to find readily available gifts for her now, when just a few years ago, it took some serious leg work to track them down. Her room is full of unicorn stuffed animals, socks, book, pajamas — you name it and we probably have four or five of them. I've been searching for a few new things for her for Christmas this year and have found so many fun ideas along the way. I won't tell you which of these items she'll be getting (yet!), but if I had to guess, I would say that everything here would make her Christmas wish list. And guess what? Almost all of them ship prime!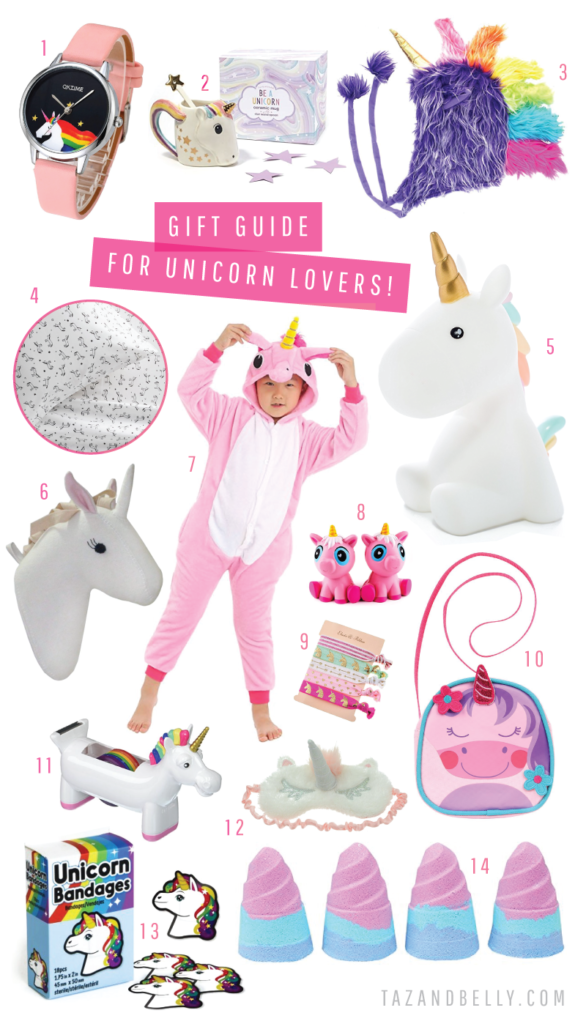 01 | Unicorn Watch
02 | Unicorn Mug Gift Set
03 | Furry Unicorn Hat
04 | Black & White Unicorn Print Sheets
05 | Unicorn Nightlight (I love this so much! Here is another great option.)
06 | Unicorn Wall Hanging (We have this and it's so well made.)
07 | Unicorn Onesie
08 | Unicorn Squishy (How did I not know about the squishy craze?!)
09 | Creaseless Hair Ties
10 | Unicorn Purse (I found a similar, inexpensive cosmetic bag at Walmart)
11 | Unicorn Tape Dispenser & Rainbow Washi Tape
12 | Unicorn Sleep Mask (Walmart has a similar version on the stocking stuffer aisle!)
13 | Unicorn Bandages
14 | Unicorn Bath Bombs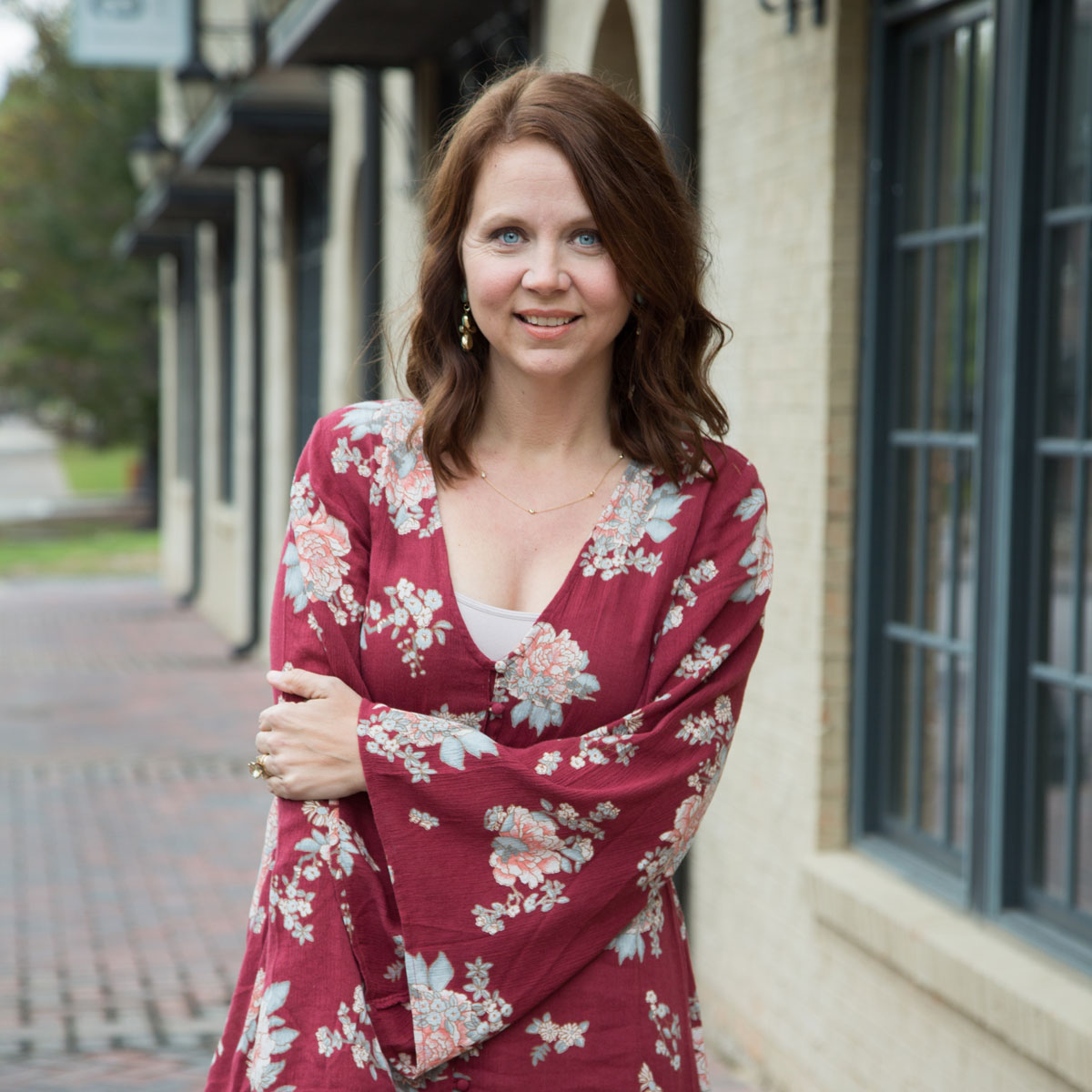 Kristin is married to her high-school sweetheart and the mother to two daughters. Professional by day and creative by night, she is a family lifestyle blogger who writes about faith, family, and fitting it all into a busy schedule. At Taz + Belly, you'll find healthy recipes, children's party ideas, tutorials, DIY projects, and more.
Click Here to Read More About Kristin