This post includes affiliate links. Any purchases made using these links will earn Taz + Belly a small commission. You can read more about our affiliate relationships here.
---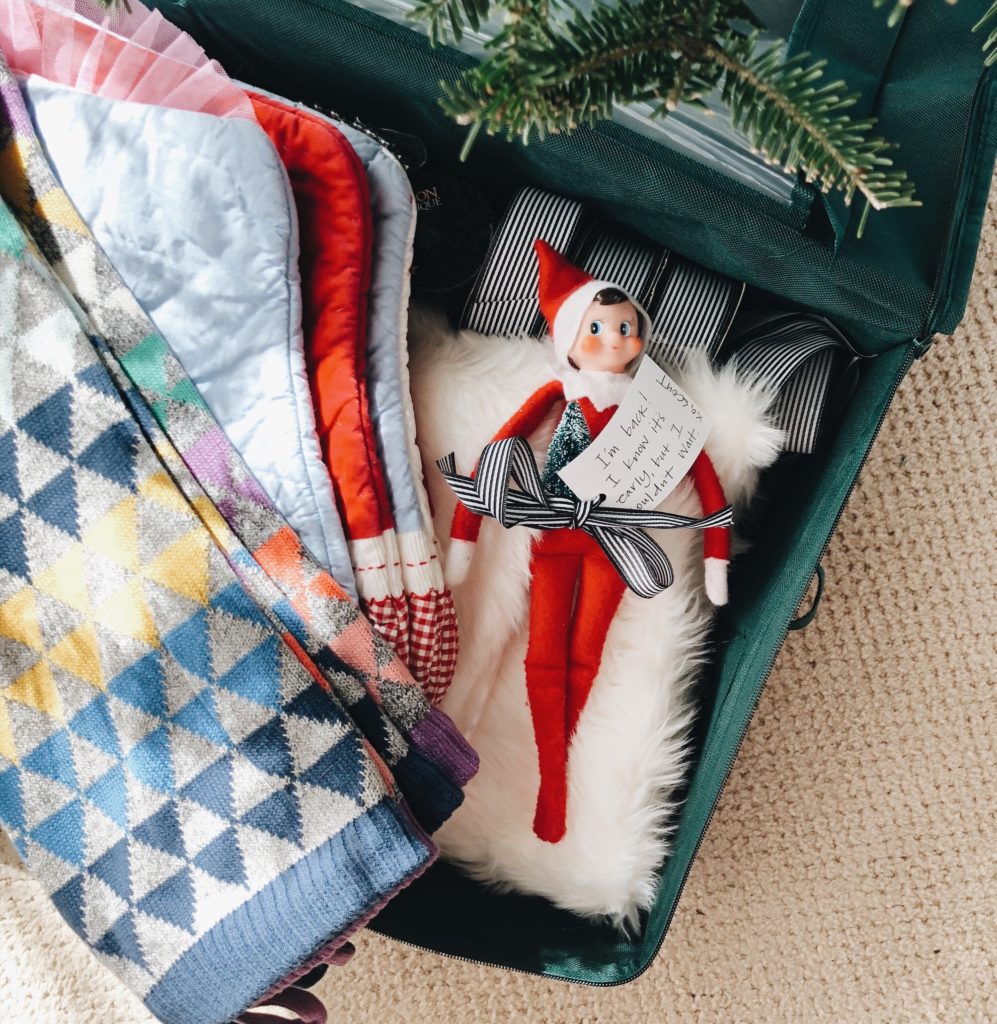 Dear Scout, I'm not even kidding when I tell you that you surprised the heck out of my last week. This is exactly why moms write notes tied to little elves in the top of Christmas boxes — BECAUSE THEY FORGET WHERE THE ELF LIVES DURING THE OFF SEASON.
Dear Elf on the Shelf, Moms around the world are sharing all the reasons why they hate you: you're too much trouble, you make a mess, you don't love Jesus. Meanwhile, I'm over here loving how sweet my girls are in the morning, how quickly they get out of bed, and how well behaved they are. Thank you.
Dear Christmas Decorations, You are forever my favorite. I will proudly dig you out on the day after Thanksgiving and won't even consider packing you away until well after the New Year. I am an unapologetic over decorator and am proud to boast Christmas lights well into January.
Dear College Football Selection Committee, That was one heck of a decision. I hate that you couldn't see the jig my oldest daughter did, as soon as she realized we'd be playing (at least) one more football game. We'll take it.
Dear Potatoes Au Gratin, I am pretty sure you'll be on my holiday menu this year.
Dear Perforated Mules, I've talked about you on Instagram, Stories, and the Blog this week, but you are just that good. Thank you for being the perfect color, easy to slip off under my desk, and flat. You are the fall shoe trifecta.
Dear Amazon Shop, How convenient are you?! Now that I have you all figured out, I'll be adding all of my favorites to be shopped in one place.
Dear Cutest Photo Gifts Ever, After weeks of struggling over grandparents' gifts, you came in clutch at the last minute. (For friends still struggling with what to buy parents and grandparents for Christmas, they have super cute photo gift ideas and can rush deliver for Christmas. You could even buy these vouchers for yourself and order inexpensive canvases later in the year!)
Dear Whole30 Fans, Pederson's Farm is sharing some great recipes for the holidays and I think you'll recognize a few of your favorites! I was so thrilled to be included and there are so many tasty things in their holiday menu this year.
Dear Book Lovers, I'm working on a new book related link up for next year and I need your help. I'm currently putting together a list of reading prompts and would love for you to share your ideas in the comments. We'll be linking up any book related post, but bonus points if you choose a book that fits each month's prompt.
Dear Orangetheory, I hate that I had to cut back to three days a week, but you are still kicking my butt sufficiently. Every time I think I've hit a plateau or can't pick up anything heavier, I have a breakthrough and surprise myself all over again. I'm planning to start monthly check-in posts again after the first of the year and I can't wait to see how much progress I've made in a whole year.
Dear Scoop, I'm super proud of your bird hunting skills, but let's not drop them in our lap or lay them on our bed. Mmmmkay?
Dear Call the Midwife, You might be my new favorite show. I'm only five episodes in, but I've cried like a baby through every single one!
Dear Christmas Shopping, YOU ARE OFFICIALLY DONE.
---
Dear Virtual Friends, I'm so excited that you're back here again this month. I hope that we can grow this little linkup together and learn all sorts of fun things about each other as we go.
Dear New Visitors, This is our favorite new linkup. The second Friday of every month, we'll be sharing Little Letters together on our blogs. Write a series of letters to anyone or anything you'd like and come back here to link up. Don't forget to share with your friends. This is one of those times where "the more, the merrier" definitely applies!
To link up, share the banner below, link back to this post, and invite your friends to play along. Don't have a blog? Leave your letter in the comments of this post, or on my Instagram or Facebook posts for today instead. We'll share again on Friday, January 12th. See you then!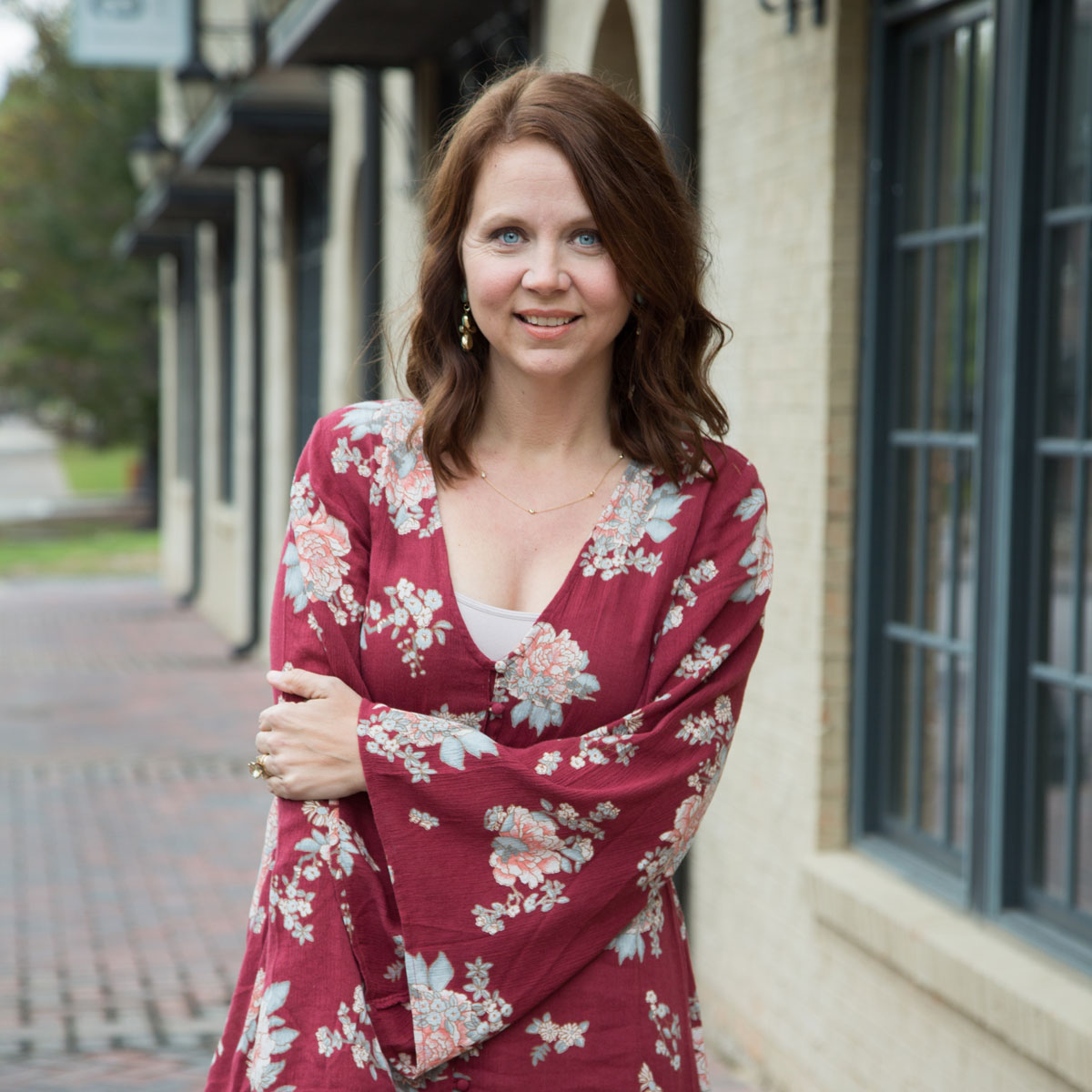 Kristin is married to her high-school sweetheart and the mother to two daughters. Professional by day and creative by night, she is a family lifestyle blogger who writes about faith, family, and fitting it all into a busy schedule. At Taz + Belly, you'll find healthy recipes, children's party ideas, tutorials, DIY projects, and more.
Click Here to Read More About Kristin