This is a sponsored post written on behalf of MPIX. All opinions and text are mine alone.
I'm so excited to share my Christmas Cards with you today, and to be guest hosting with Victoria and Sarah as a part of their Christmas link party! Be sure to visit them both today and check out all of the other bloggers linking up with their holiday cards, in the widget below.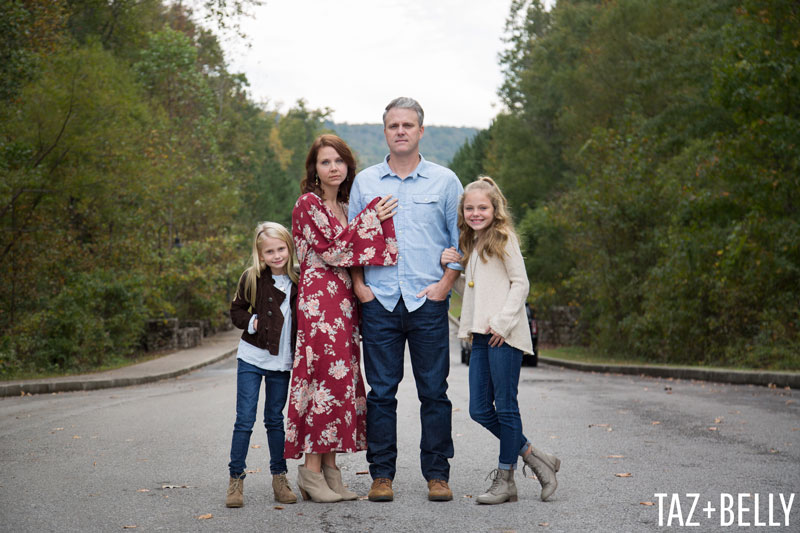 I had big plans for our Christmas Cards this year. We had just finished our camper renovations this summer and had planned to have a big photoshoot while we were on our summer vacation. Instead, we spent much of that trip inside of Opal, battling a tropical storm, and our fun family shoot never happened.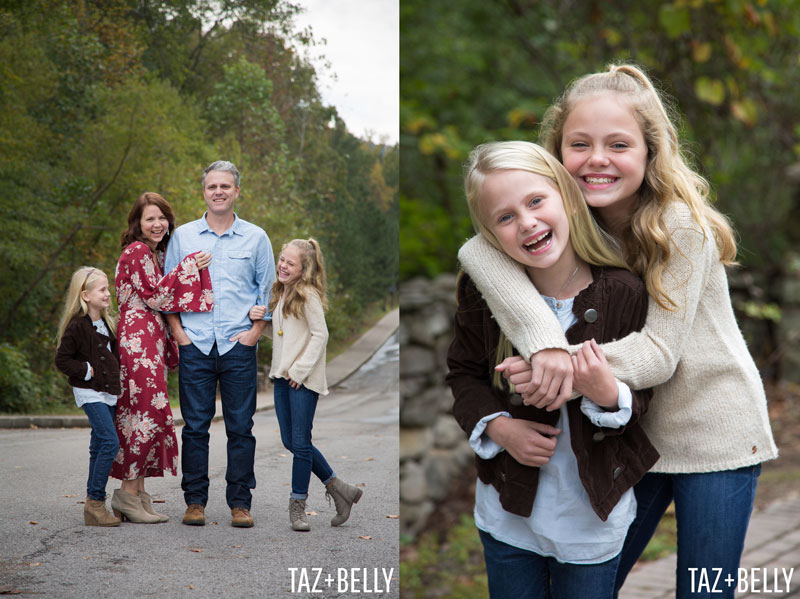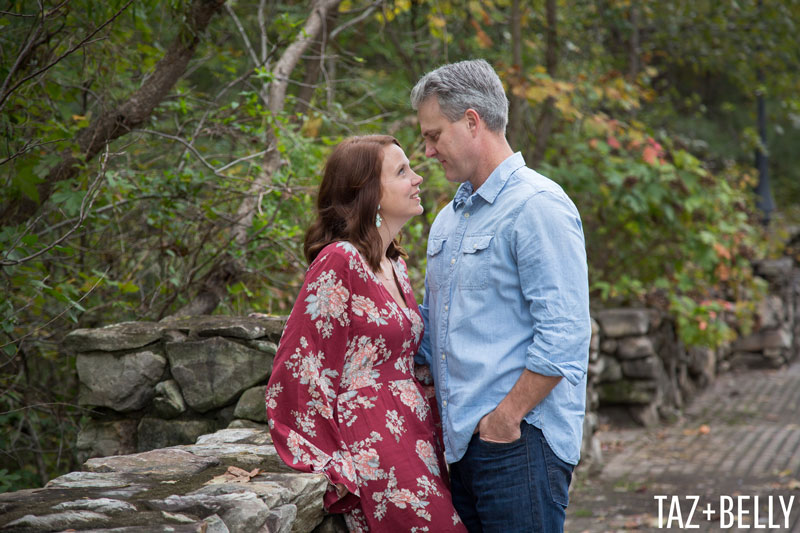 Obviously, I can't complain — my sister is a miracle worker and managed to squeeze in an amazing family photo session, right before her daughter arrived in November. These were taken in a nearby neighborhood with beautiful streets and a lovely little downtown area. It might be the first family shoot in history, where everybody was in a great mood and having a genuinely good time. It hovered right below freezing and we took turns cuddling up in puffer coats when we weren't in front of the camera.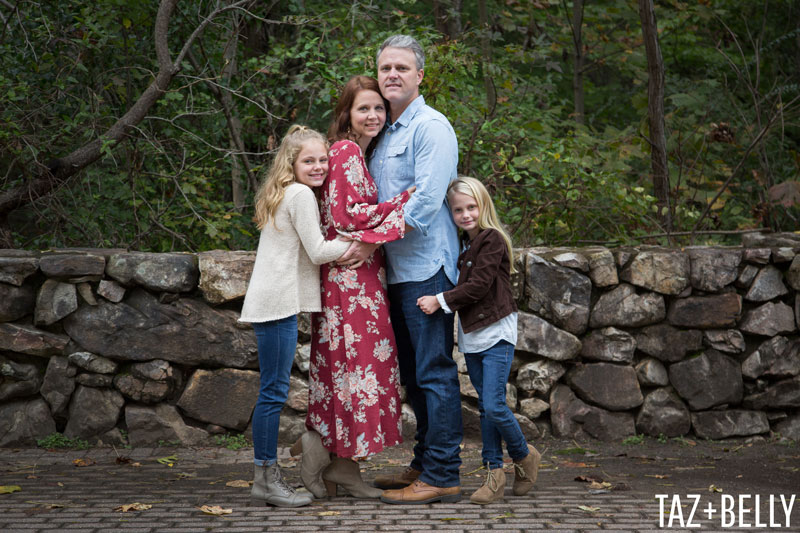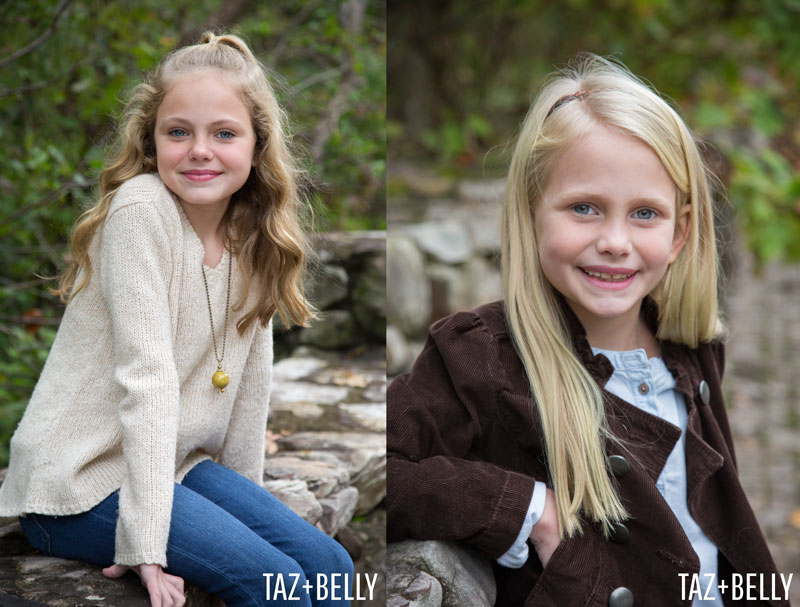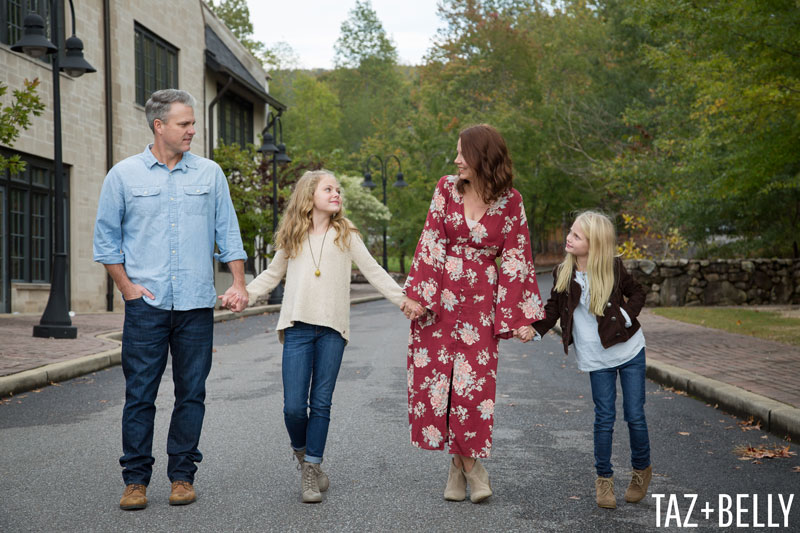 When we were standing here, in the middle of a one-way street, we noticed a little striped crosswalk and I couldn't resist an Abbey Road photograph with my family. None of them love the Beatles like I do, so I was worried Josh would complain, but they all jumped right in and those photographs were some of my favorites.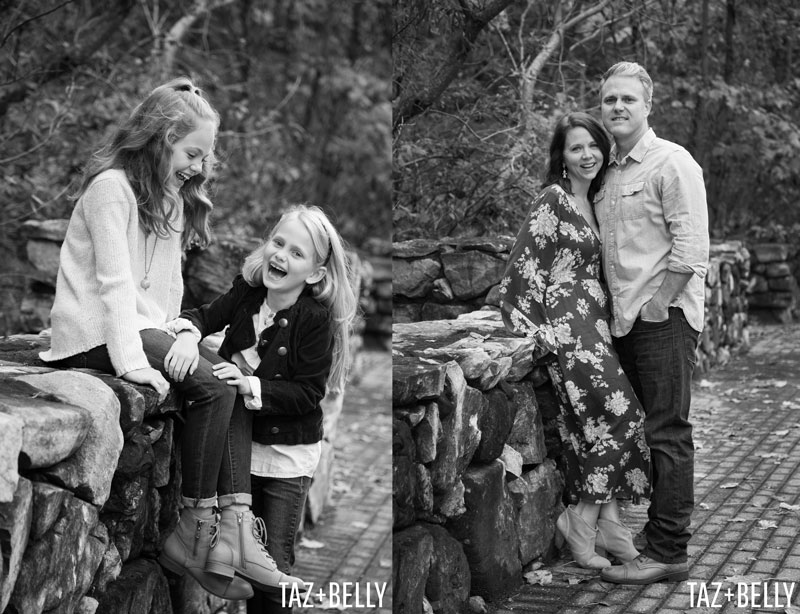 And all the ones where we're laughing? There were quite a few potty jokes being thrown around. What is it about kids and potty humor that always elicits the best smiles?!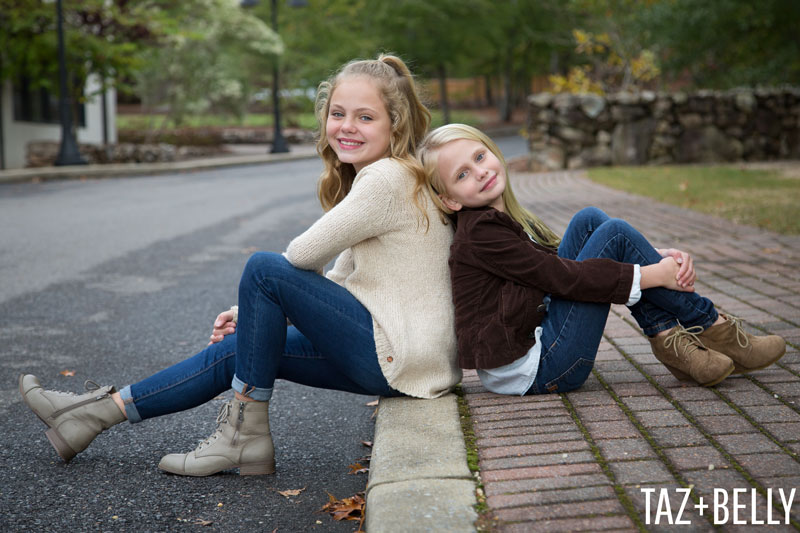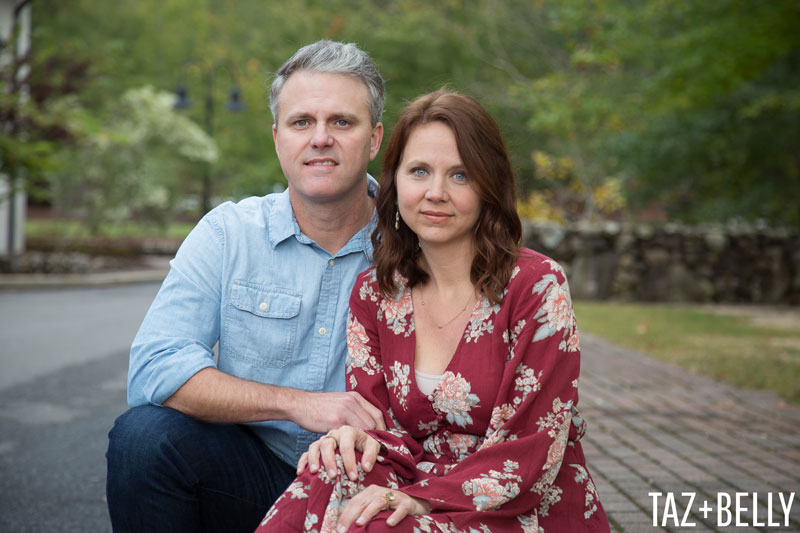 This might be ten percent of the photographs we ended up with. I'm not kidding when I tell you that we loved every single image in our gallery. I had the hardest time narrowing down our selection and that makes it even harder to decide on a Christmas Card.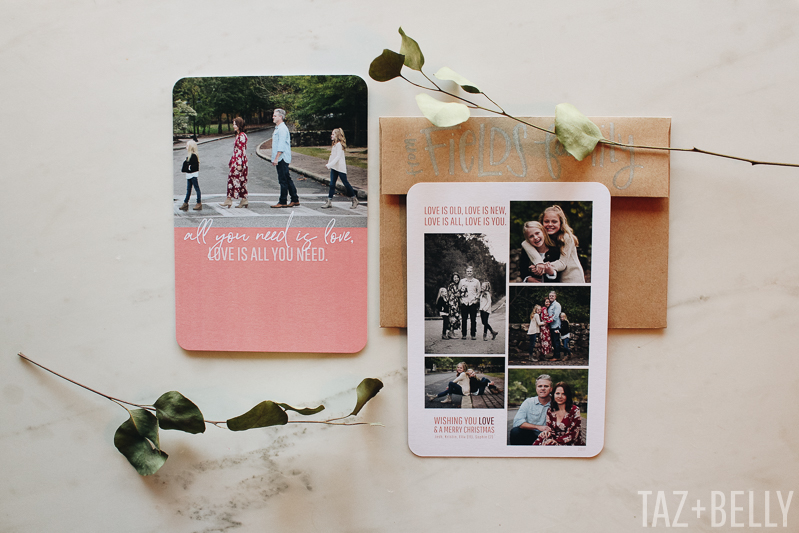 Right after Ella was born, I began looking for a digital print lab where I could have her birth announcements printed. With so many graphic design classes under my belt, I knew I could design something I loved, but I had no idea where to have them printed. Enter MPIX.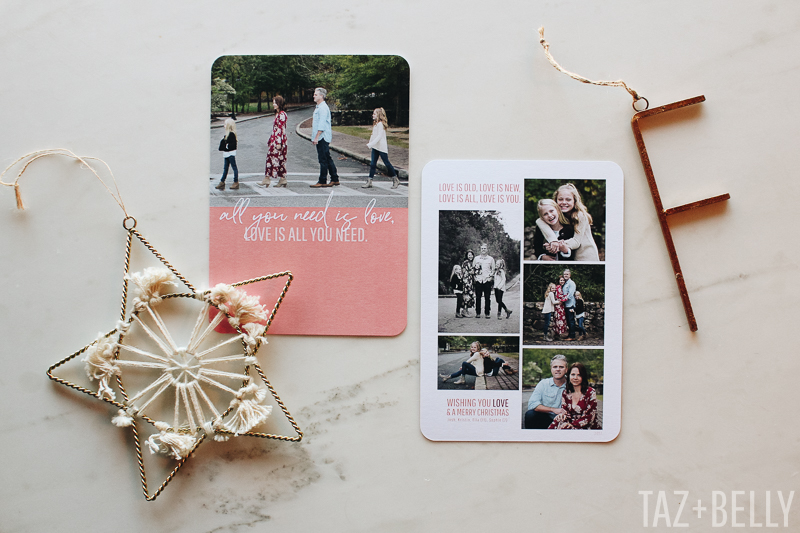 For the last ten years, I've ordered every holiday card, birthday invitation, thank you note, and business card from MPIX. They never fail to deliver the highest quality printing and their paper stock is among the most beautiful I've seen. They have so many beautiful designs to choose from (this, this, and this are among my favorites!), but they also allow you to upload an entire design or build a design using their templates. The interface is super simple to use and your cards will arrive in a matter of days!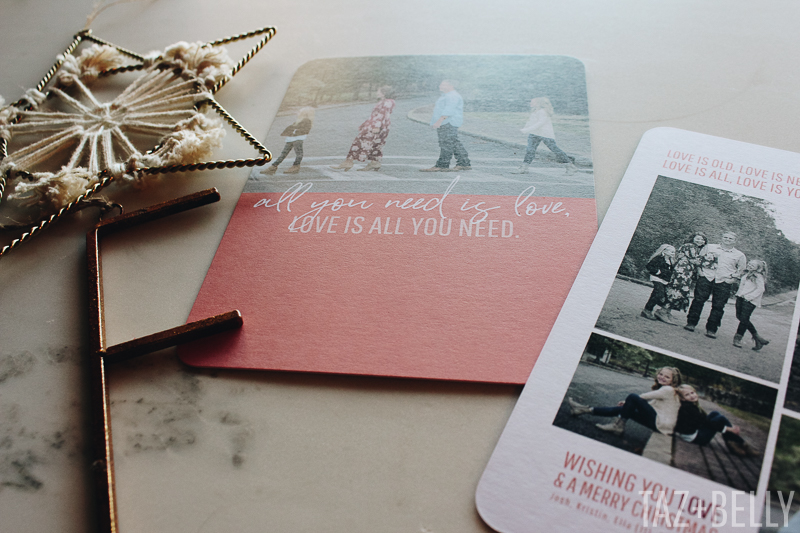 I knew I wanted to use our crosswalk photo on the front of our card, but it took forever to figure out the backside. I knew I wanted to incorporate multiple photographs, more Beatles lyrics if we could make it work, and some sentiment about love. I mean, that is what this holiday is all about, right?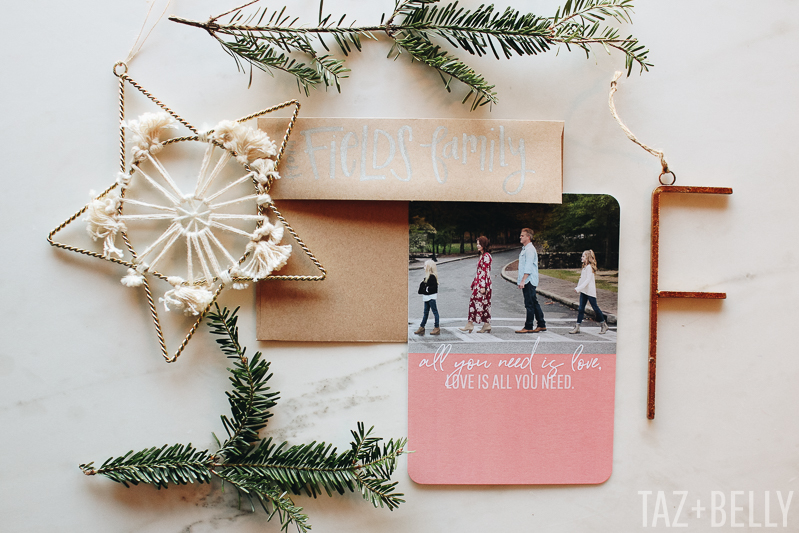 We opted for a few of my favorite finishes — kraft paper envelopes and rounded corners — to make them look even more special. I used to think I had to fill up every inch of available space, but I am loving how clean and simple our cards are this year.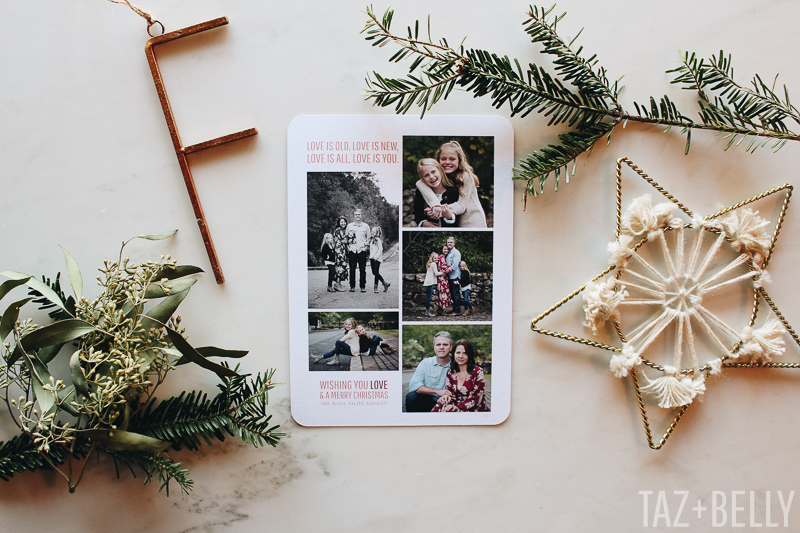 And because I want you to experience the joy of ordering your cards from MPIX, I'm teaming up with them today, to give away 25 foil pressed cards of your choice. They have a beautiful selection of foil pressed holiday cards, but if you've already mailed your Christmas cards, you can always wait and order graduation invitations or save your gift to use next year!
I am almost always late mailing my Christmas cards, this might be the first year I've gotten them out two whole weeks before Christmas. Comment below and tell me when you usually mail your cards. Are you one of those over-achievers who gets them out the week after Thanksgiving or do you usually send a New Year's card?!
The winner must leave a comment on today's blog post and be following Taz + Belly on Instagram. You must be 18 years or older to participate and live in the continental United States. Contest will close at midnight on Friday, December 15th and winner will be notified once the contest has closed. The winner will have 24 hours to respond or an alternate winner will be selected.