This is a sponsored post written on behalf of Mercy Road Apparel. All opinions and text are mine alone.
Affiliate links appear in this post. Any purchases made using these links will earn Taz + Belly a small commission.
You can read more about our affiliate relationships here.

I had such a great time putting together gift guides for last year's holiday season, but this year, I wanted to focus on a few areas that I've noticed are missing in the gift guide blogosphere. When looking for faith based gifts for your friends, small group leaders, or other women in your life, it can often be really challenging to find something that is both beautiful and meaningful. That's why I've done some internet sleuthing on your behalf. Here are fifteen great ideas — plus a few bonus finds! — and details on current deals and specials.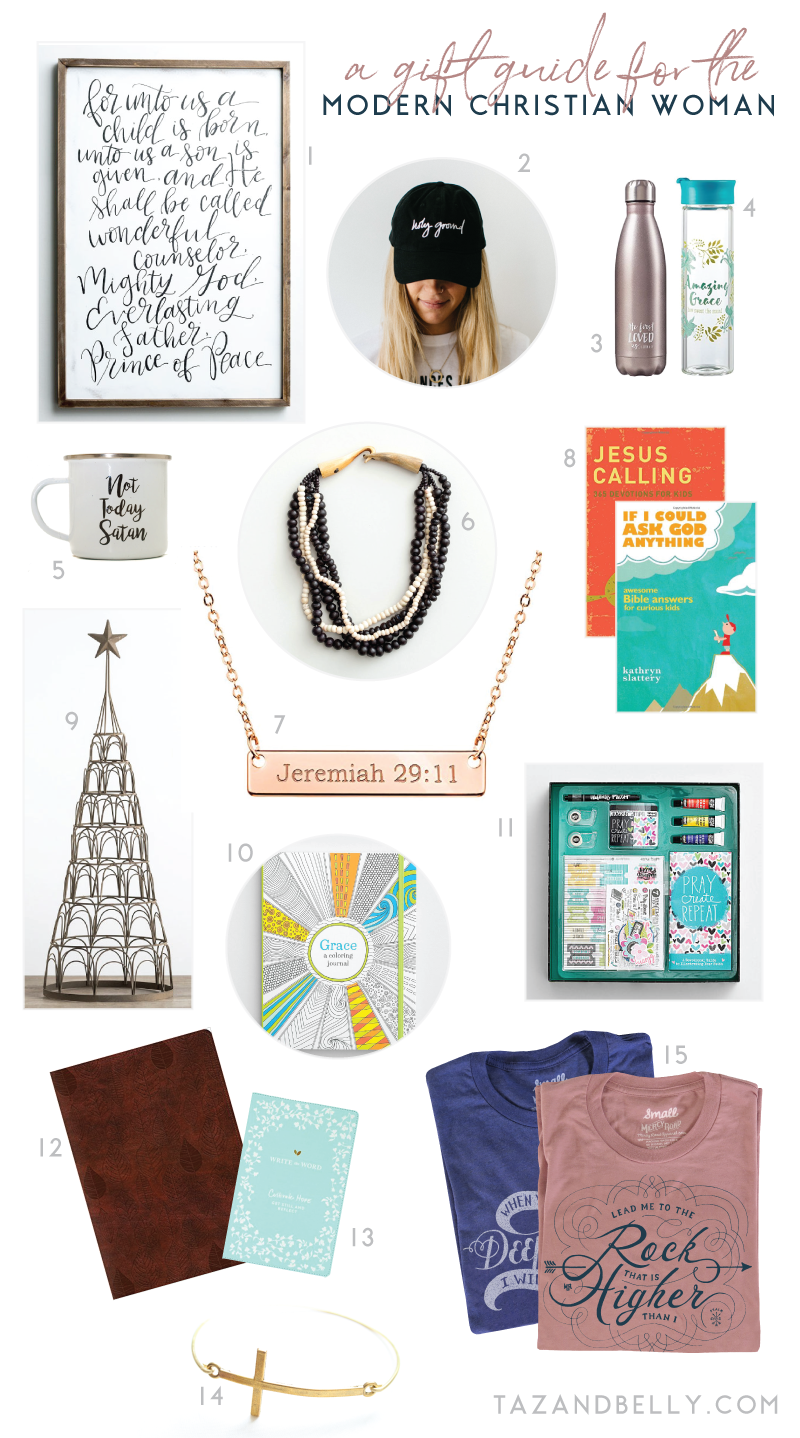 1 | Framed Wall Art ($80): I love the idea of filling our walls with scripture and this verse is one of my favorites. Bring it out every year during the holiday season or enjoy it all year long! All markdowns on this page include free shipping (no code necessary) through 11/10 and these customer favorites are 50% off all month, starting tomorrow.
2 | Holy Ground Hat ($24): Y'all know I love a good hat — if I'm not at work or on a date, you can pretty much bet that my unwashed hair is hiding out underneath. I love the idea of wearing something to encourage conversation about what holy ground even means.
3 | Stainless Steel Water Bottle ($15): This simple water bottle comes in several colors with different scriptures and faith based quotes. Use them for hot or cold beverages, all season long.
4 | Tall Glass Water Bottle ($15): BPA and lead free, this glass water bottle is colorful and adorable!
5 | Not Today Satan Mug (>$20): Mugs are such an inexpensive way to great the perfect gift. Try filling it with candy for your kids' teachers or add a Starbucks giftcard and a pretty spoon. Here's another similar option that ships within the U.S.
6 | Village Artisan Tribal Necklace ($15): This necklace is gorgeous and currently marked down to $15! All of the Village Artisan items on Dayspring's website are handcrafted by families in Northern India who have a beautiful story of transformation to share.
7 | Scripture Bar Necklace ($19): Maybe big, bold, and beaded isn't your jam, but this simple bar necklace makes the perfect accessory. Choose from several meaningful scriptures and pair with longer necklaces for a perfect, layered effect.
8 | Children's Devotional Books: One of the biggest requests I get when talking about faith and how I approach it with my children, is for recommendations on children's devotional studies. We've used the Jesus Calling for Children ($13) for several years and it is a great way to teach children of varying ages. It's smart enough to challenge Ella, while being simple enough for Sophie to understand. Sarah Young just released this follow-up devotional, Jesus Always, last month and it sounds just as wonderful as the original! This If I Could Ask God Anything ($10) book looks like such a fun prompt and I'm thinking of adding this Indescribable: 100 Devotions for Kids About God & Science ($12) to Sophie's stocking this year! Ella is currently studying True Princess: Embracing Humility in an All About Me World ($5) with her small group right and loving it. It's geared towards middle grade and junior high, but I highly recommend it if you're looking for something in the middle school arena.
9 | Wire Christmas Card Holder ($40): Maybe this is stretching it, since this might appeal to a broader spectrum of women, but I found this super cute card holder while browsing for gifts over the weekend. It's small enough to sit on your countertop and display all of your favorite cards!
10 | Adult Coloring Journal ($12): As much as I love the idea of coloring books for adults, sometimes I need a little more meat. This book is the perfect mix of journaling space and doodles to color.
11 | Illustrated Faith Starter Kit ($90): You all know how much I love journaling in Bible and this kit has everything you need to get started. It includes a beautiful, hard-bound Bible, as well as art supplies and prompts to help get you started. I also love this zipper pouch ($16) to wrangle all of your favorite supplies!
12 | ESV Journaling Bible ($40): For those of you who don't need help in the art supply department, this is the Journaling Bible I always recommend. I've been through two of this exact Bible and after trying several other brands, I always come back. The cover looks and feels like real leather and I have fallen in love with the ESV translation.
13 | Write the Word Journal ($25): I haven't tried this journal for myself, but so many of my friends swear by it! On each page, you'll get a selection of key verses to write out, along with space to write your thoughts and prayers.
14 | Cross Bangle Bracelet ($12): I love everything that Sweet Auburn Studio makes, but this dainty cross bangle is my favorite. It's beautiful on its own, but is perfect to stack with all of your other favorites.
15 | Mercy Road Tees ($23): Obviously, I saved the best for last, and with good reason! Mercy Road Apparel is a new-to-me shop, but is quickly becoming one of my favorites. They offer beautiful faith-based tees that you won't be embarrassed to wear. All scripture based and hand-lettered, they offer a beautifully imperfect, authentic feel. They screen print all of their designs on quality made, high comfort apparel and I can definitely attest to their handcrafted and gloriously comfy tagline.  This rose colored Higher Rock Tee is my absolute favorite — Josh jokes that it has turned into my regular Tuesday uniform! I also have this Dolman Feather Tee, which is easy to dress up, since it has a flowy, feminine cut. This red Good Fight tee is Josh's favorite. It feels a little more masculine, while sharing a beautiful message.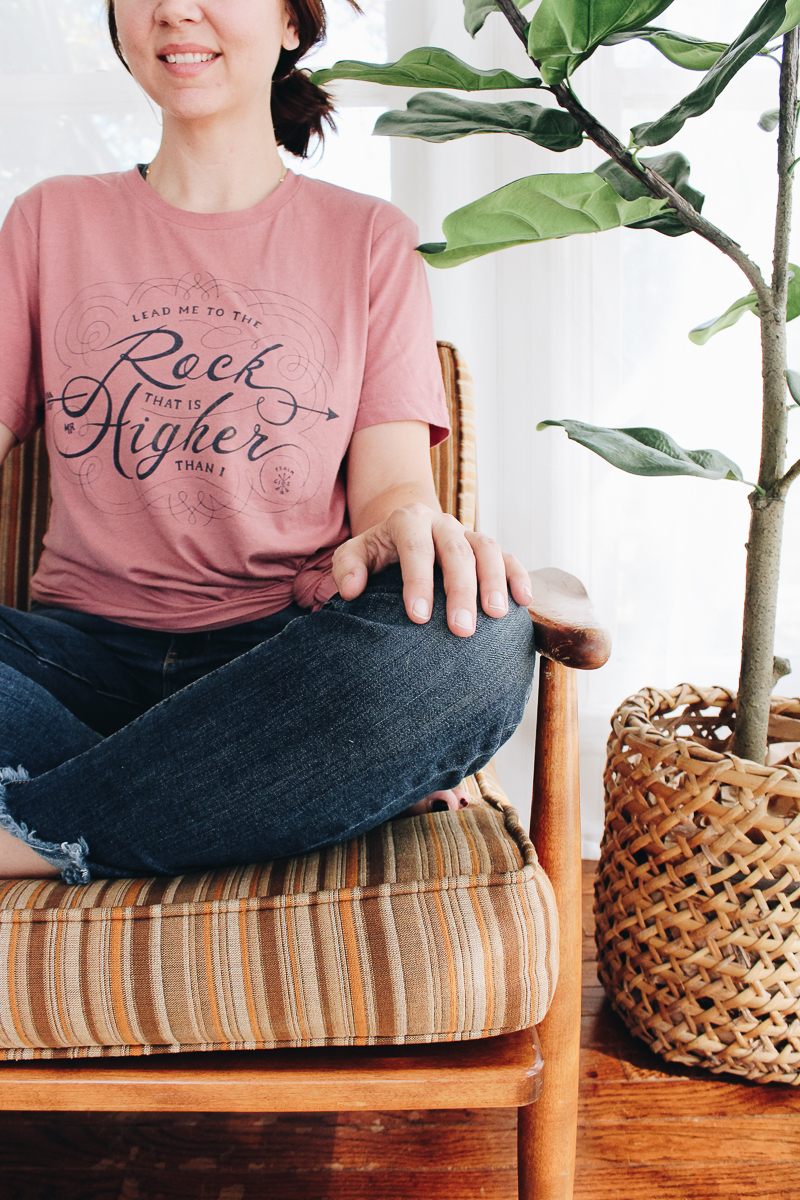 Right now, Mercy Road is having a Harvest Sale and all of their fall and winter apparel is 25% off! Choose from raglans, baseball tees, and hoodies in a wide variety of styles and designs and always enjoy free shipping and adorable gift wrapping (aka: one less thing for you to worry about this season!). The sale ends at the end of the day, tomorrow (Tuesday, November 7th), so hurry over to grab all of your favorite designs. No coupon code necessary.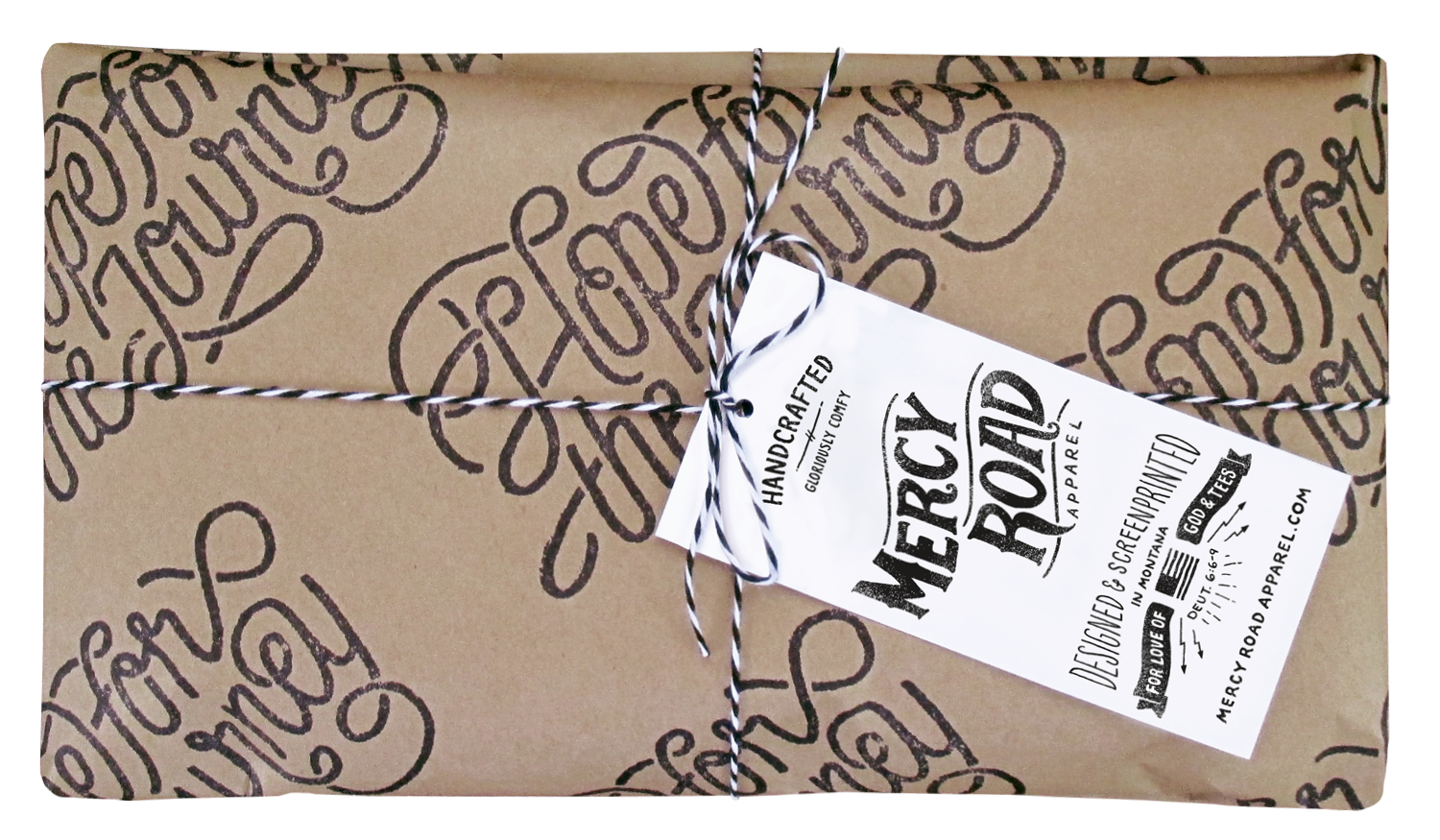 Be sure to check out the links below for even more of our favorite gift guides this season!
Uncommonly Good Gifts with UnCommon Goods
Holiday Gift Guide for Creatives
Your Guide to Stocking Stuffers
Holiday Gift Guide for Girlfriends
Bible Journaling Essentials Gift Guide
Holiday Gift Gide for Readers
The Safe Beauty Gift Guide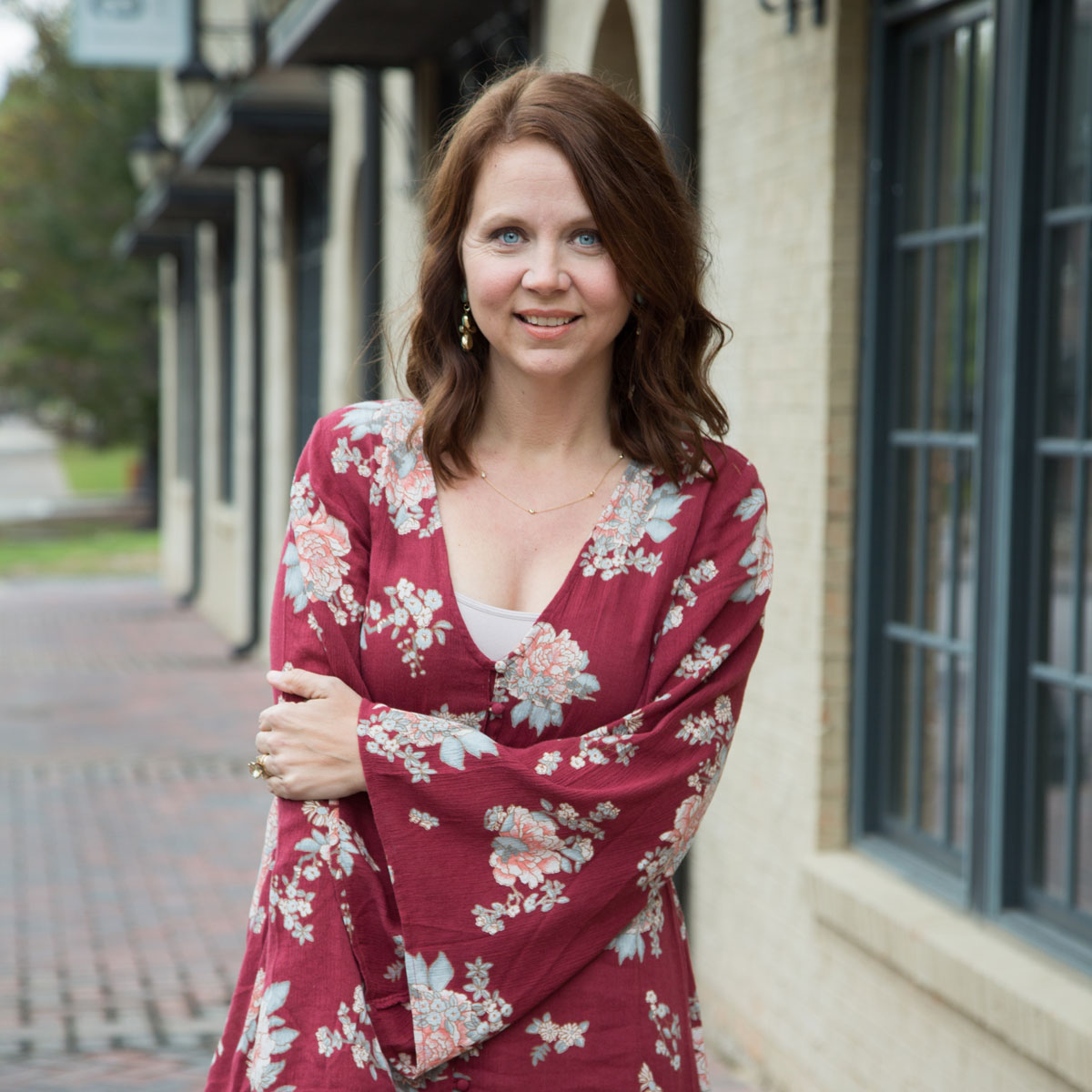 Kristin is married to her high-school sweetheart and the mother to two daughters. Professional by day and creative by night, she is a family lifestyle blogger who writes about faith, family, and fitting it all into a busy schedule. At Taz + Belly, you'll find healthy recipes, children's party ideas, tutorials, DIY projects, and more.
Click Here to Read More About Kristin