Thank you to shipt.com for kindly sponsoring this post. All opinions are 100% honest & completely my own.
Affiliate links appear in this post. Any purchases made using these links will earn Taz + Belly a small commission. You can read more about our affiliate relationships here.
I am by no means an expert on raising a gluten free girl, but I've learned a ton since we started this journey twelve months ago and if I can keep another mama from experiencing a nervous breakdown before school every morning, I will gladly share all of our favorite tips and tricks! For those of you who aren't as familiar with our story, we've been battling food aversion and sensitivity with Sophie for almost three years.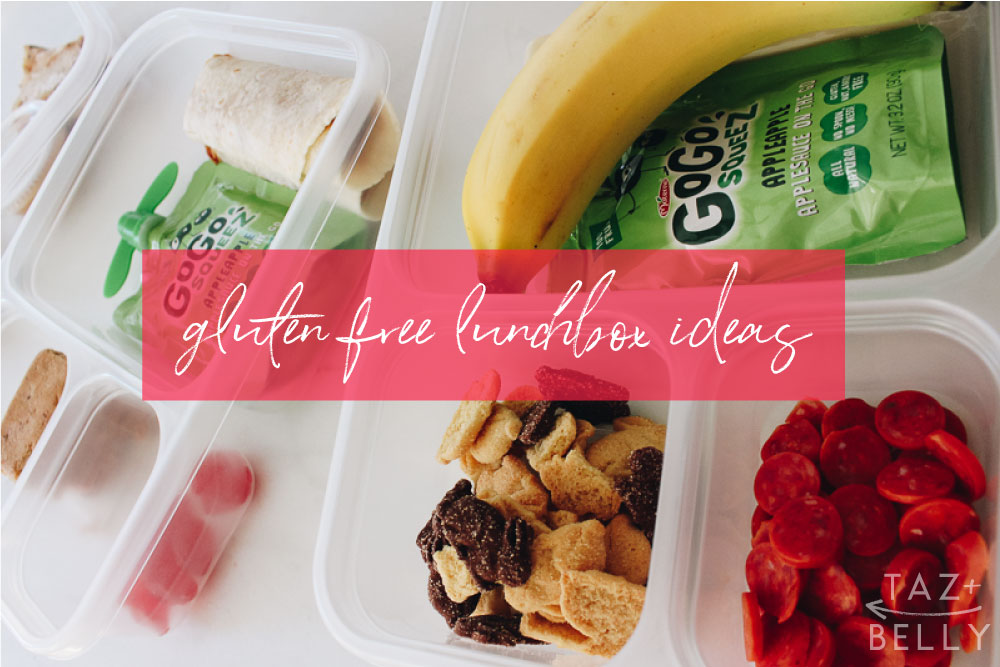 We had never noticed any aversions or reactions before our initial diagnosis, but once we started putting the pieces together, it was easy to see that something had been wrong for quite some time. She was sent home from school with a "stomach virus" several weeks in a row during her 4-K year. After a brief round of neuro testing, our doctor prescribed her something to help with the symptoms and we starting keeping a calendar and food log to help us track how she was feeling. The hardest part about our experience is that we've never gotten a definite diagnosis. She's experiences a strong aversion to gluten, a moderate aversion to dairy, and sensitivities to other things for brief periods of time. For reference, we avoid all gluten at home, so that she can have an occasional treat out in the wild (think school events, birthday parties, and holidays). She's best when we eliminate it completely, but since her issues aren't life threatening, we've learned to let her manage it mostly on her own. Our general rule of thumb is 1-2 servings per week. When it comes to dairy, she can typically enjoy a small amount every day as long as she isn't having gluten. They cause her much more distress when combined. Otherwise, we play everything by ear and adjust our food routines depending on how she's feeling. It's stressful and unpredictable and makes eating on the fly very difficult, but we all know it could be worse, so we roll with the punches.
One of the hardest transitions we've had to make is with respect to school lunches. Sophie isn't a huge fan of gluten free bread, so sandwiches were eliminated early on. I used to pack her the same boring combination every day, but at some point that gets old and the longer we've been at this, the more likely she is to try new things. We experiment with new brands on a regular basis and I try to keep a list handy of what she does and doesn't love. Even if your kiddos aren't gluten free, I know that coming up with easy lunch ideas can be hard. I'm never going to be that mom that makes complicated bento boxes before school, and since she can't eat cafeteria lunches, I needed an easy alternative for every day. Today I'm sharing three of our favorite lunch combinations, that are so easy to mix and match, plus two simple snack duos.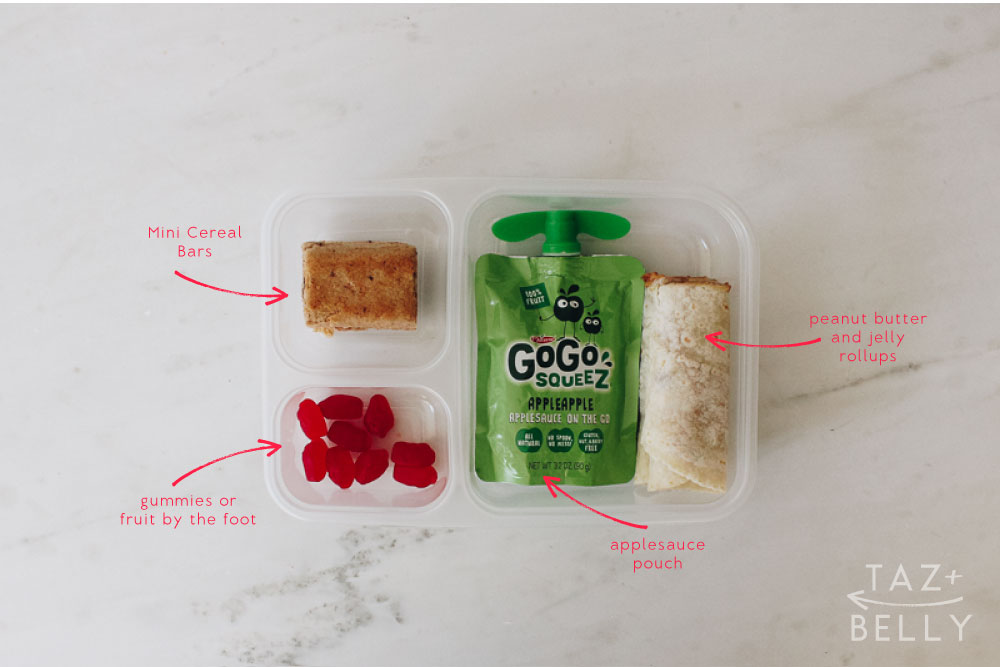 These divided plastic containers are my favorite way to pack lunches. It eliminates waste, keeps all of our food from touching, and means I can pack her entire lunch in a single container. We've tried several different brands and the Ziploc ones are our absolute favorites.
This was Tuesday's lunch — mini cereal bars, strawberry gummies, the only brand of applesauce she'll agree to, and a peanut butter and jelly "sandwich" on a gluten free tortilla. We've been searching for the perfect sandwich replacement for months and these are a strong favorite. The tortillas are soft and don't shatter into a million pieces when you roll them up.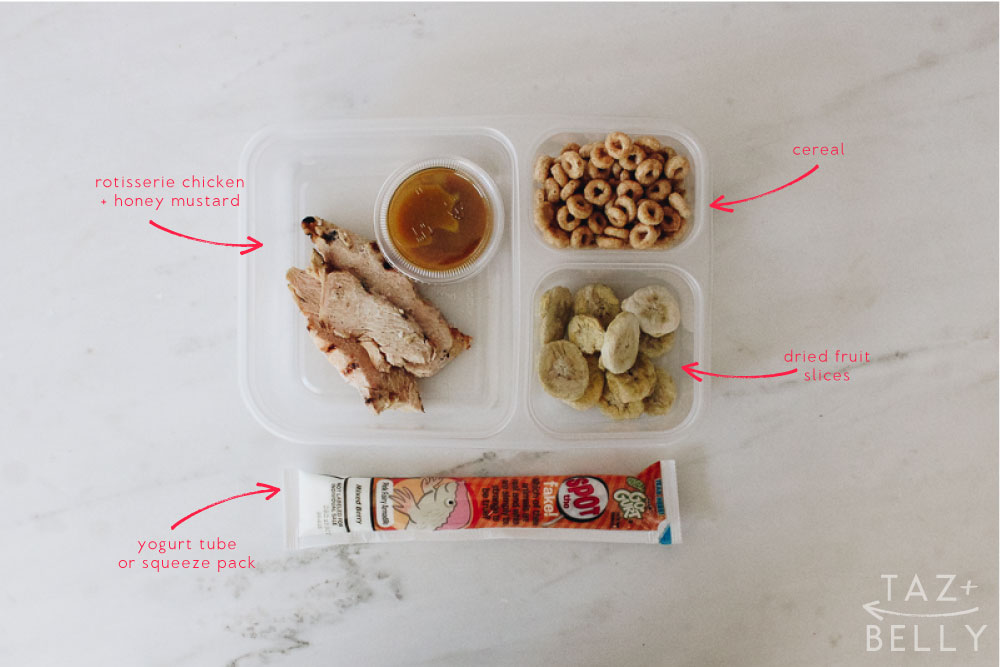 Sophie is a huge fan of dipping, so I've been trying out different meat + sauce combinations for the last few weeks. She likes rotisserie chicken the best, but we recently tried pre-grilled chicken (check the deli for unseasoned versions at your favorite grocery stores) with leftover dipping sauces from our favorite take out restaurants. She's a big fan of the concept and I'm an even bigger fan of these throw away condiment cups. We buy the 2 ounce version so that they're shallow enough to fit in our containers, plus they hold just enough for a single serving. No more scraping sauce (or peanut butter!) from the bottom of my containers.
This is Wednesday's lunch and it looks slightly less colorful than the day before. We added some gluten free cereal, dried fruit slices (the jury is still out on whether or not she loves these), and a yogurt tube.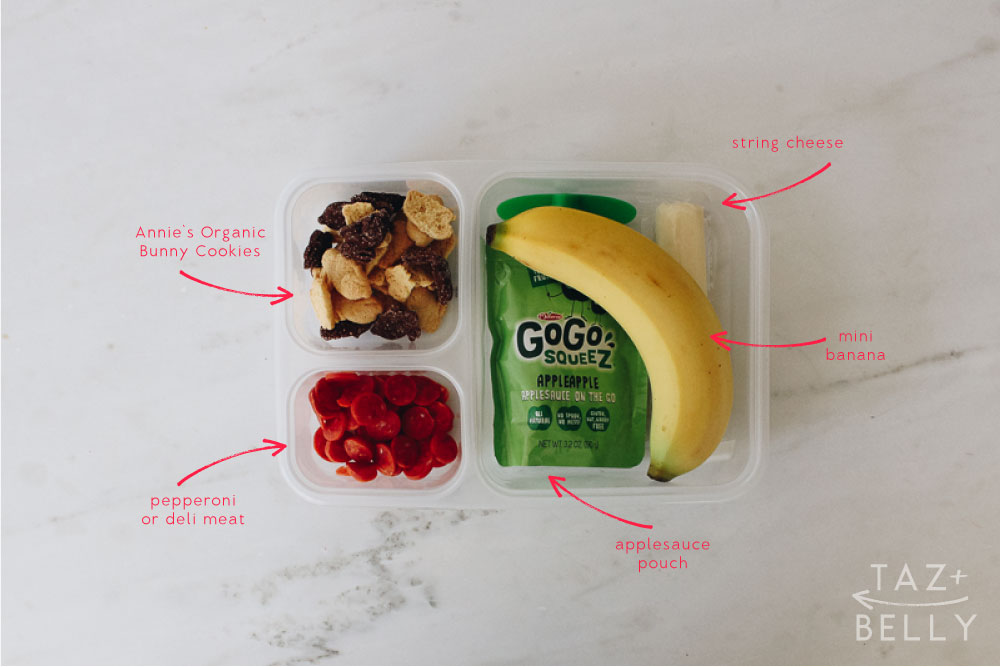 Thursday's lunch was probably her favorite of the week. I buy these mini pepperoni's, but salami or other deli meat is a great option, too. We added Annie's Organic Vanilla Coco Bunny Cookies (even I love these!), a mini banana (because it fits in the container), applesauce, and a piece of string cheese. I sometimes swap out chunks of cheddar for the string cheese or even a sad slide of pre-wrapped cheese if that's what she's currently digging.
These lunches may seem small on the portion size, but I've found that my girls eat much less for lunch than I would assume. I'm sure it's a combination of super short lunch periods and lunchtime conversations, be we waste much less food when I err on the side of smaller is better.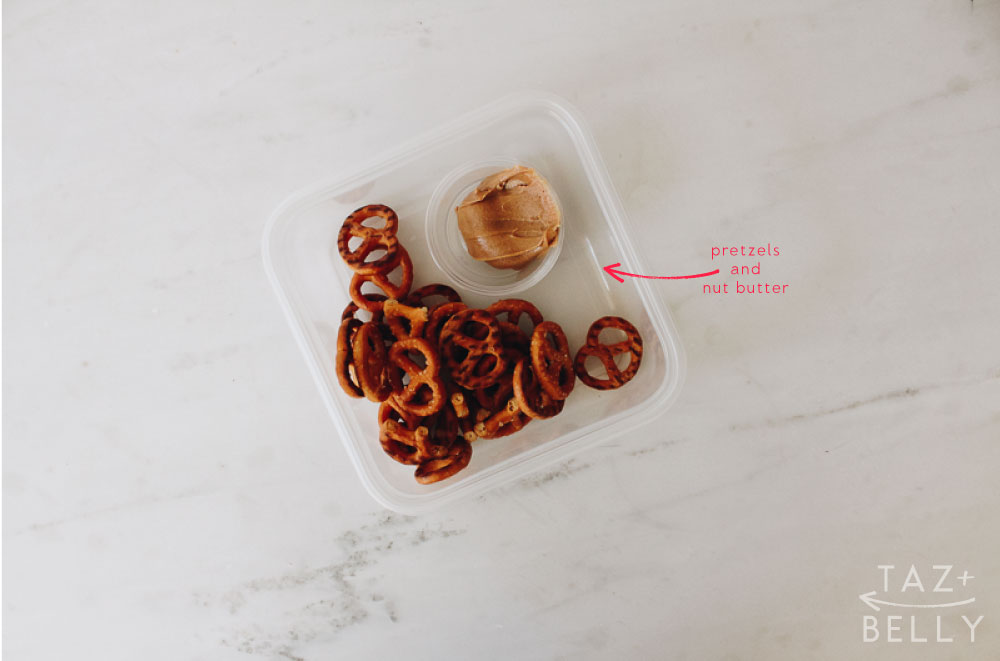 I mentioned that Sophie is a dipper and that holds true for snacking, too. Pretzels and peanut butter are her favorite snack and if I didn't make a big deal of it, she would eat this every day. Once I started using these condiment cups, though, I tried to think of other things we could send her for snack.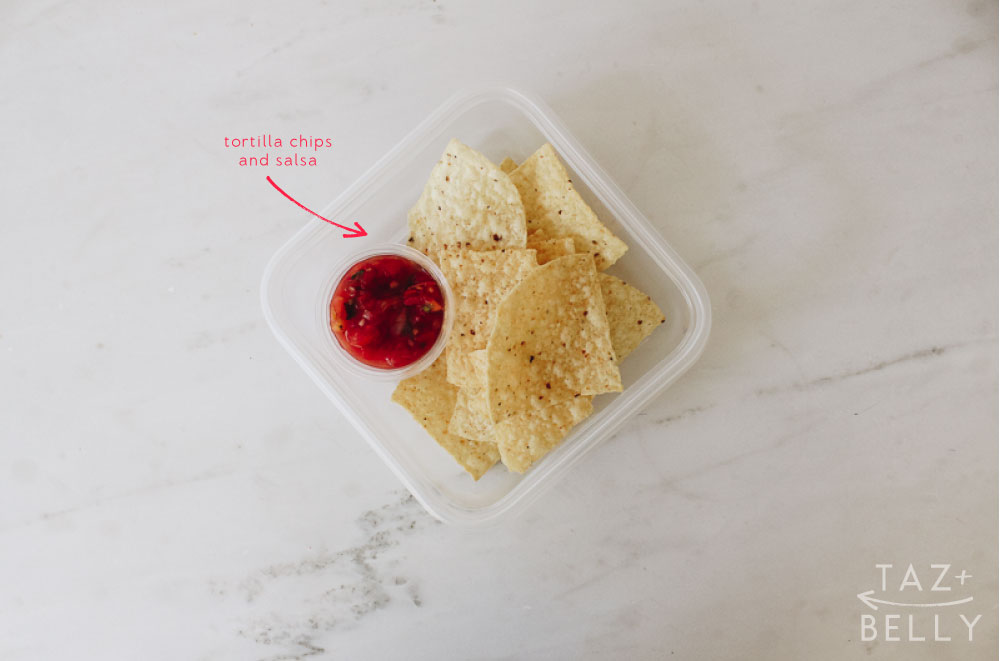 She is a huge fan of tortilla chips, so this week I tried sending chips and salsa as a fun alternative. She thinks the condiment cups are as cute as I did and she's been finishing her snack for the first time in months. Popcorn is another great snack option and I'm thinking about trying to make a salty + sweet version to send during the holidays. Any recipe suggestions?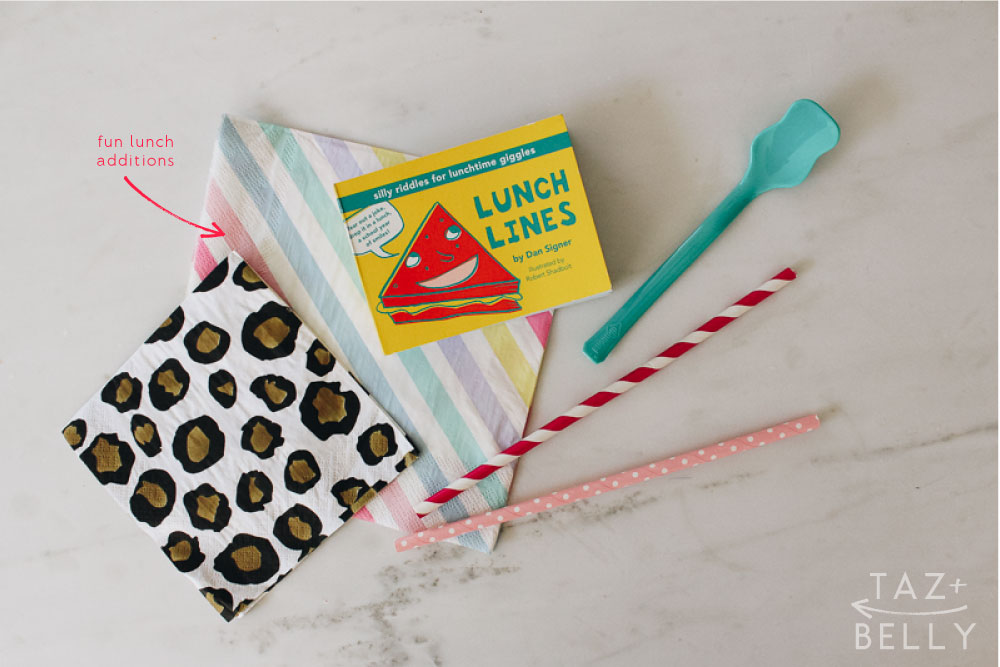 Another thing I like to do, since she often feels restricted about what she can eat, is send a little something extra in her lunchbox every day. She's had a few Halloween treats to carry this week, but I also like using leftover birthday party napkins, paper straws for our boring water bottle, silly spoons for pasta salad or applesauce, and these adorable Lunch Lines riddles. She loves getting a note in her lunchbox, but these folded notes with silly riddles are the next best thing. I have the most fun looking through the book every morning and choosing something that I know will make her smile.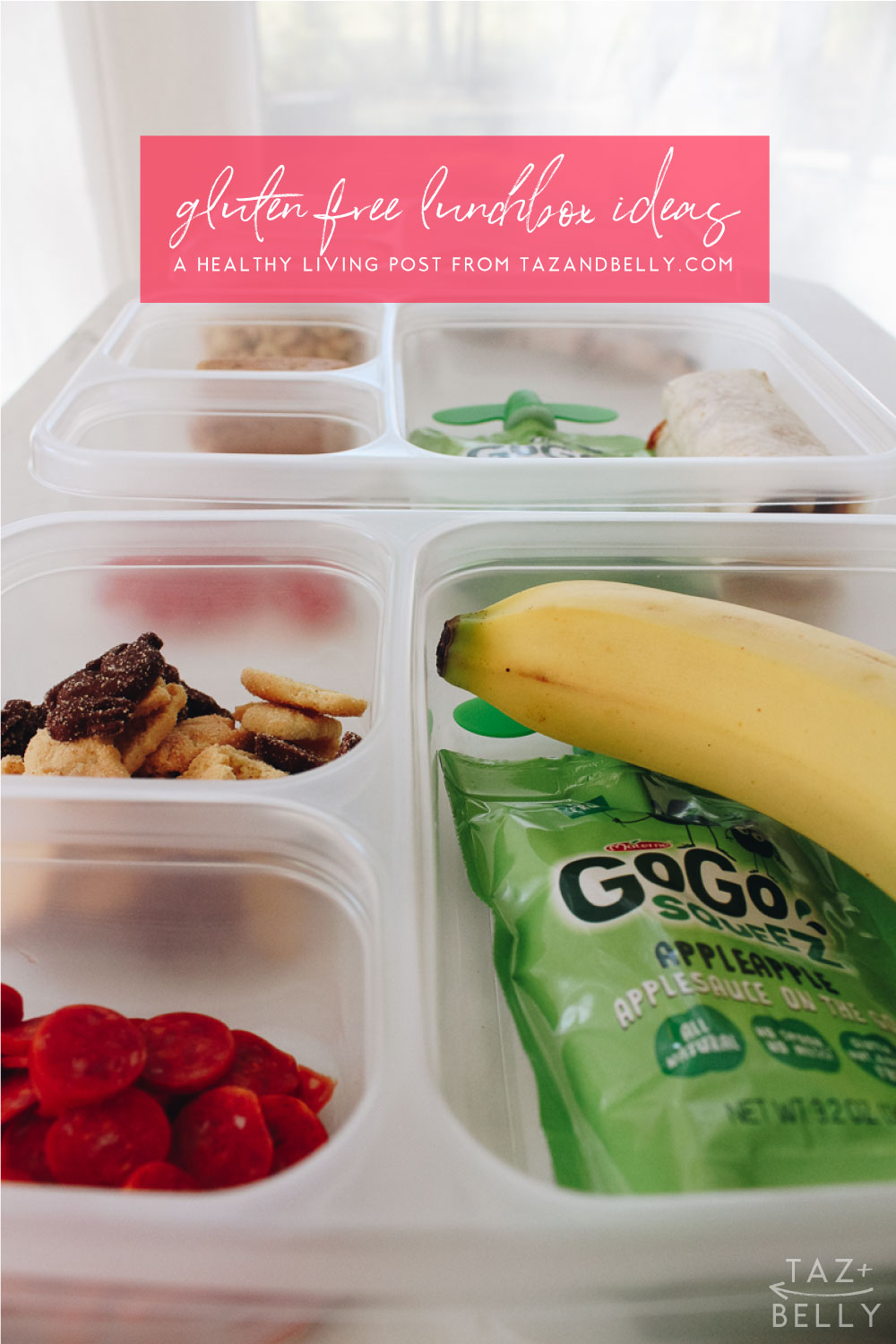 I'll admit that the hardest part of this gluten free lifestyle is the number of grocery stores I have to tackle in any given week. I'm sure I could get everything we needed at a single store, but it would be really hard to keep all of my people happy. Sophie has strong preferences about which brands she prefers of certain gluten free items (think pizza crust and waffles), so I try to make sure we always have her favorites on hand. Since I can't visit five grocery stores a week to make that happen, I rely heavily on grocery pick up and delivery just to stay sane.
Shipt is my favorite foodie resource and as the fastest growing online grocery marketplace, they make shopping as easy as an app on your smart phone. Did I mention that they deliver everything right to your door? This is essential as a working mama who doesn't want to spend every day at the grocery store. They've recently expanded and are now partnering with Costco to bring you even more grocery options. The coolest thing about their new partnership, is that you don't have to be a Costco member to shop. Simply sign up for a yearly membership at Shipt.com and they'll do the rest!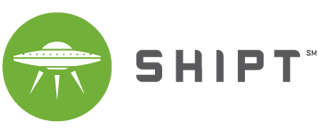 I'm always looking for new lunchbox ideas, so if you have any gluten free favorites or packing suggestions, please let me know in the comments today.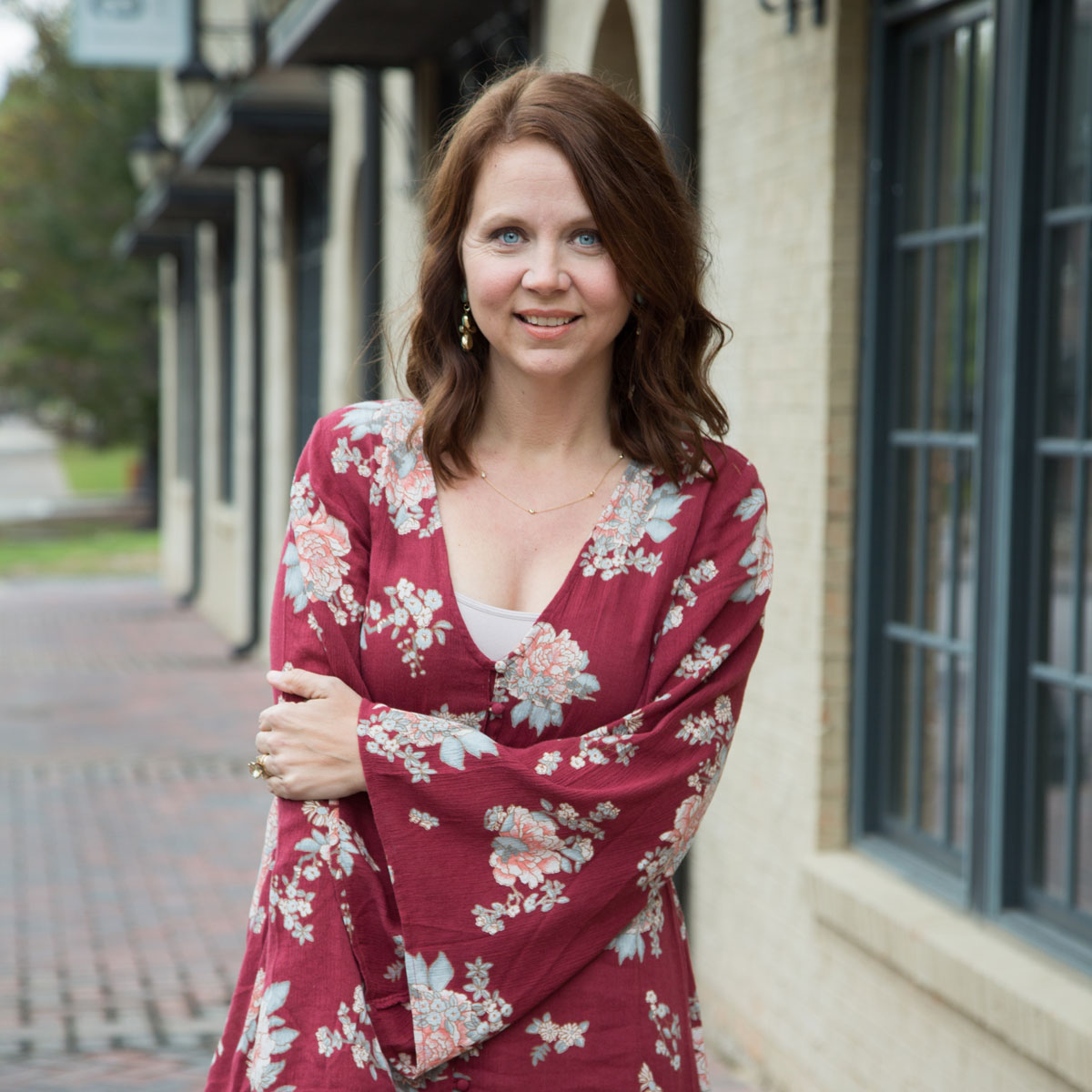 Kristin is married to her high-school sweetheart and the mother to two daughters. Professional by day and creative by night, she is a family lifestyle blogger who writes about faith, family, and fitting it all into a busy schedule. At Taz + Belly, you'll find healthy recipes, children's party ideas, tutorials, DIY projects, and more.
Click Here to Read More About Kristin