Disclosure: This post includes affiliate links. Any purchases made using these links will earn Taz + Belly a small commission. You can read more about our affiliate relationships here.
I know what you're thinking: today is September 1st and I'm not prepared. Well, me neither.
Just like last year, the Whole30 team is launching a group round of Whole30 today and they've invited all of us to play along. I hadn't seriously considered it until yesterday, but then I started thinking about my tailgating menu that is already planned (there is wine and cheese involved, so not even close to Whole30) and lemon icebox pie I want to eat on Monday (because, Labor Day) and I decided that maybe some of you might want to join me a little later in the month. Jennifer and I try to coordinate our rounds of Whole30, when possible (support is necessary), so we started brainstorming yesterday and decided to host another round starting next Tuesday, September 5th. You've got the entire weekend to plan and grocery shop, so what is stopping you?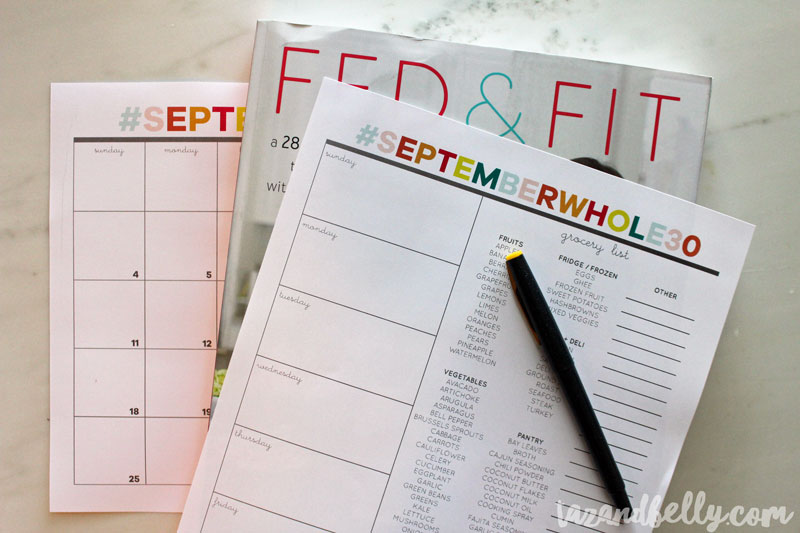 I created a few simple printables last September and it took exactly 37 seconds to update the calendar for 2017. I find that I'm much more likely to stick with a plan if I have all of the tools I need ahead of time. Here's what you'll find in the download below:
An updated calendar page, so that you can create an overview of the month: print this as many times as you'd like and note important dates or events where you might need a little extra planning, monthly reminders about meal prep, or plan your entire month of meals ahead of time.
A weekly chart to track your meals and water intake: it has space for your three main meals and a little extra room in case you're a snacker (raises hand).
A grocery list and weekly overview: use the overview to plan dinners for the week and note any new recipes you'd like to try. The reverse version of the grocery list has a pre-printed list of Whole30 approved favorites that you can highlight or mark through as you need them, along with plenty of space to add your own items. If you're a control freak (raises hand again), the blank version gives you plenty of space to make your own grocery list.

Just like last year, we'll be sharing tons of inspiration, tips, and behind the scenes action on our joint Instagram account, throughout the month of September. Be sure to check out our Instagram Stories for meals in progress and daily motivation.
New to Whole30 and need all of the resources you can get your hands on? Here are a few of my very favorites!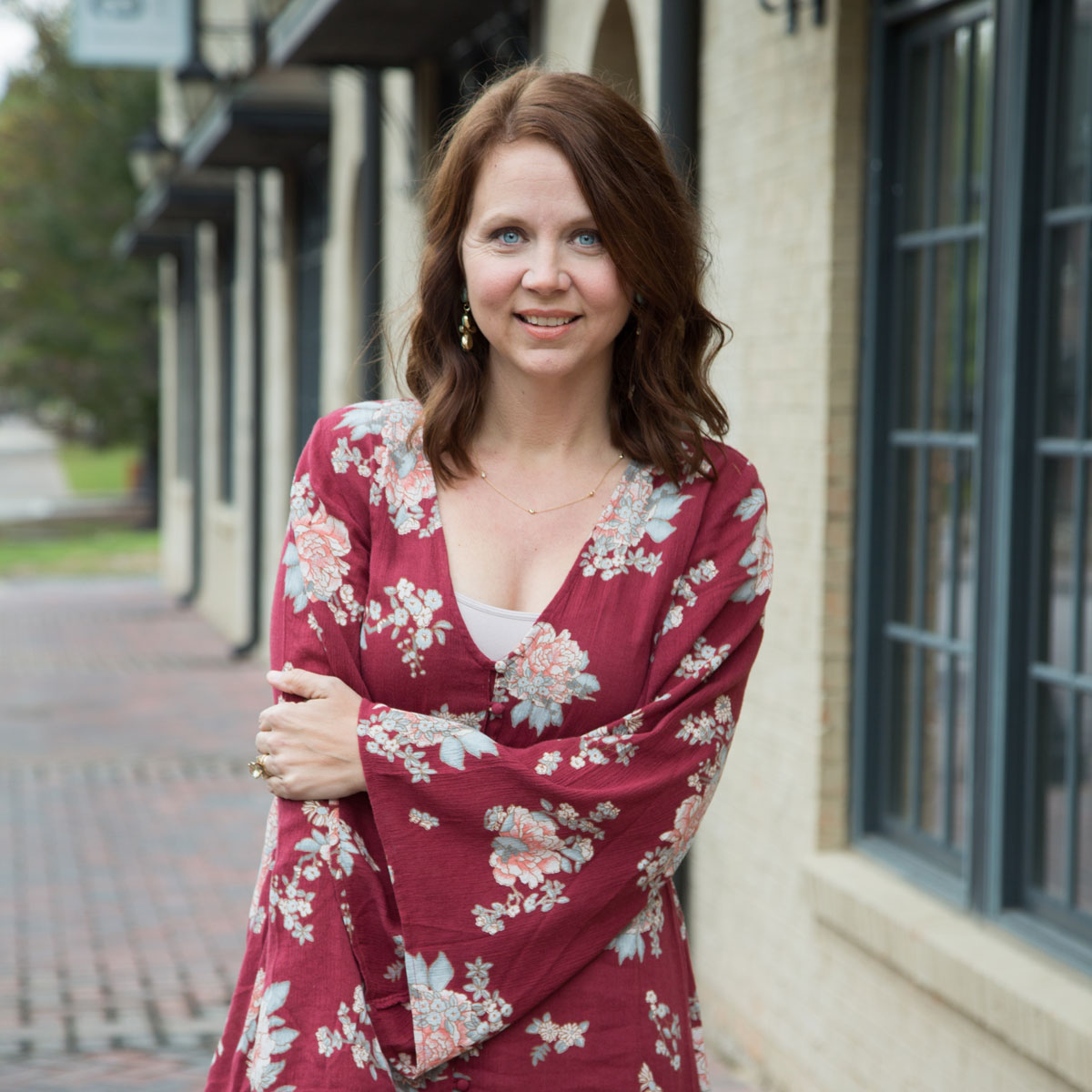 Kristin is married to her high-school sweetheart and the mother to two daughters. Professional by day and creative by night, she is a family lifestyle blogger who writes about faith, family, and fitting it all into a busy schedule. At Taz + Belly, you'll find healthy recipes, children's party ideas, tutorials, DIY projects, and more.
Click Here to Read More About Kristin