Disclosure: Affiliate links appear in this post. Any purchases made using these links will earn Taz + Belly a small commission. You can read more about our affiliate relationships here.
---

This has been such a fun month of reading. I don't know what it is about fall days and almost cooler temperatures, but it makes me want to curl up with a good book at every opportunity. With a few days left in the month, I'm hoping to finish up my non-fiction audiobook and sneak in one more novel before September is over. I surpassed my reading goal for the year with this book, so I've expanded it in an attempt to squeeze in about 17 more before the end of the year. Wish me luck!
The prompt for September was to read a new book — preferably something published within the last month. I had already added Celeste Ng's newest book to my BOTM box for September and since I listened to another recent title, thanks to Anne Bogel, I had a few to choose from. Spoiler alert: I wasn't a fan of the other title at all, so I was thrilled when I finished this one just in time to share.
---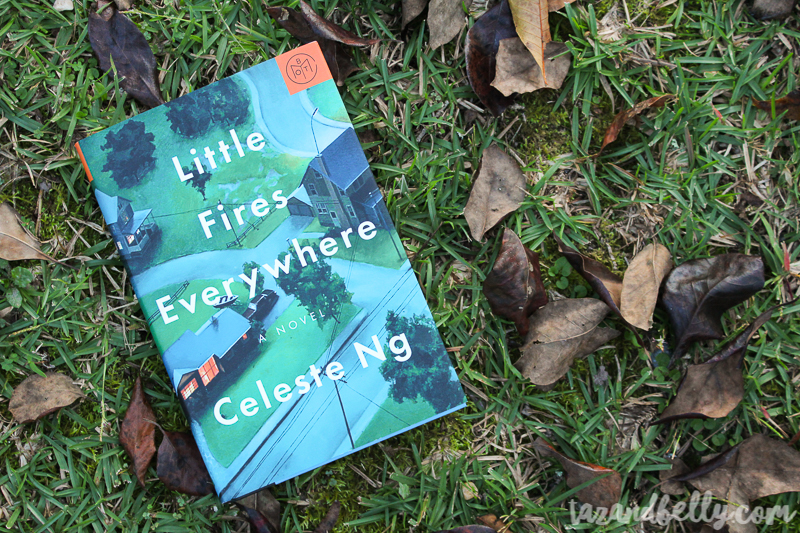 Little Fires Everywhere by Celeste Ng
In Shaker Heights, a placid, progressive suburb of Cleveland, everything is planned – from the layout of the winding roads, to the colors of the houses, to the successful lives its residents will go on to lead. And no one embodies this spirit more than Elena Richardson, whose guiding principle is playing by the rules. Enter Mia Warren – an enigmatic artist and single mother – who arrives in this idyllic bubble with her teenaged daughter Pearl, and rents a house from the Richardsons. Soon Mia and Pearl become more than tenants: all four Richardson children are drawn to the mother-daughter pair. But Mia carries with her a mysterious past and a disregard for the status quo that threatens to upend this carefully ordered community. When old family friends of the Richardsons attempt to adopt a Chinese-American baby, a custody battle erupts that dramatically divides the town–and puts Mia and Elena on opposing sides.  Suspicious of Mia and her motives, Elena is determined to uncover the secrets in Mia's past. But her obsession will come at unexpected and devastating costs.
Book Description via Amazon | Buy Here
---
RIVETING.
What part of this series could you NOT get enough of? I don't know what it is about Ng's writing, but the only word I can think to use is hypnotic. If I could have squirreled away enough time, I would have gladly finished this in a single setting, but I still managed to tackle it in just under three days. Her prose is beautiful, but not too flowery or superfluous. I loved that, just like Everything I Never Told You, the story begins at the end. You know the thing that is going to happen, but you aren't sure of the circumstances or participants or the effect it will have on the characters, until the very last page.
ELEMENTS.
How did you relate to/care for the characters? What's your thought on the plot line and twists and turns? The other new title I read this month left me wanting so much more. I didn't care for the characters at all, which made me uninterested in what happened to them. Little Fires couldn't have been more different. Ng gives you just enough information about each character to make you obsessively curious and completely invested in their lives. Since the novel flashes between different character's points of view, you are left on the edge of your seat as you wait to come back around to their story. It was the perfect balance of not too much information in a chapter and just enough suspense to propel you forward.
ASSOCIATE.
What other books are like these? If none, did they remind you of a particular TV or movie with it's themes and characters? Does the series serendipitous-ly line-up with things going on in your life or the news right now? There are definite similarities between her two books — both begin at the end, both deal with an immigrant family in a less-than-diverse neighborhood, and both deal with family, love, and loss.
DESIGN.
You know you judged these books by their covers. What did you think of them? How did they relate to the contents of the novels? And the font and layout of the pages? I love this cover so much — the peek into their planned community, paired with the moody color scheme, is beautiful. I think it relates perfectly to the story inside.
STARS.
How many out of five do you give this book? Would you recommend this book to a friend? Much like her first book, this was a five star read for me. I am anxiously awaiting all future novels!
---
You know what makes a book club even more fun? When you get to share it with all of your (virtual) friends! We would love it if you would share with your own readers or give us a little shout on social media (use the hashtag #collaboreads). The more the merrier! Rachel and I have even put our heads together and come up with a prompt list for the entire year so that you can plan ahead. Join us on Tuesday, October 23, when we'll read a book with a one word title.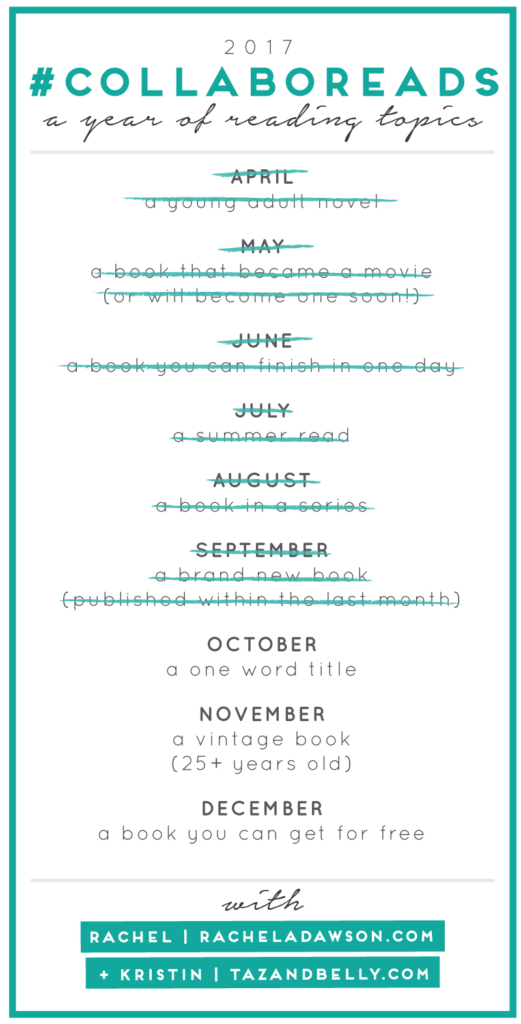 Every time Rachel and I share Collaboreads on social media or publish our latest book review, we always get comments from readers who forgot about the link party or didn't finish their book in time. I thought it might be great to offer reminder emails for those of you who planned to link up, but didn't, so feel free to use the subscription form below to get those monthly reminders. You aren't signing up for a weekly newsletter and we won't be sending you any spam. You'll get two, book-related, emails each month — one two weeks before our link party to remind you of the monthly topic and a second email closer to our posting date, so you don't accidentally run out of time. Enter your email address below and we'll take care of the rest!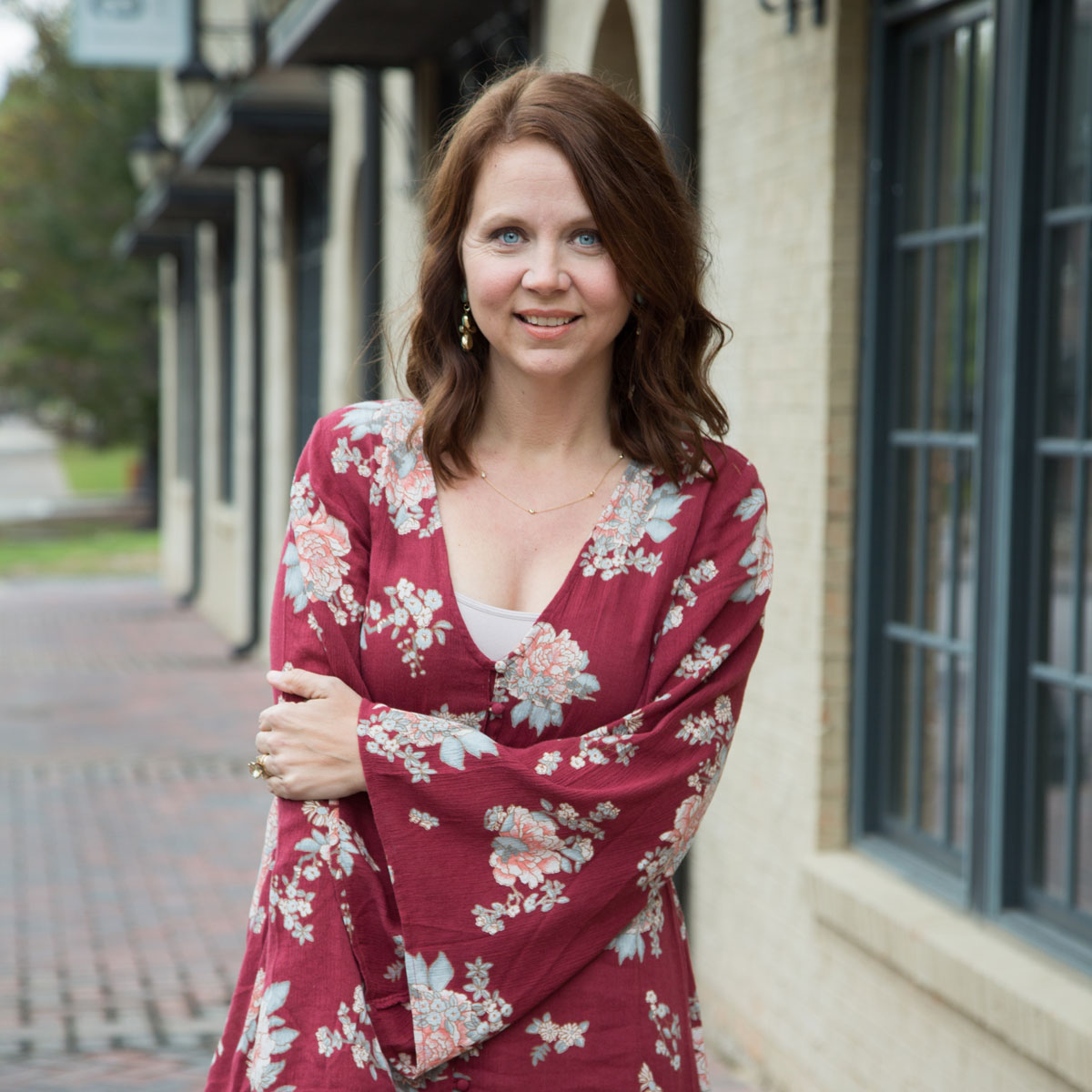 Kristin is married to her high-school sweetheart and the mother to two daughters. Professional by day and creative by night, she is a family lifestyle blogger who writes about faith, family, and fitting it all into a busy schedule. At Taz + Belly, you'll find healthy recipes, children's party ideas, tutorials, DIY projects, and more.
Click Here to Read More About Kristin