Knowing full well that, in Alabama, we'll have temperatures soaring into the upper nineties for quite some time, it's hard to admit that summer is over. School is in session, intense dance schedules have returned, football season is a mere days away, and I already feel a shift towards blankets and fire pits and warm cups of coffee.

While I'm sad that lazy pool days are mostly over for the next year, we enjoyed such a wonderful summer in our new-to-us house, and I thought it would be fun to revisit a few of our favorite memories before we moved, full stop, into a new season. What do you say to a walk down memory lane?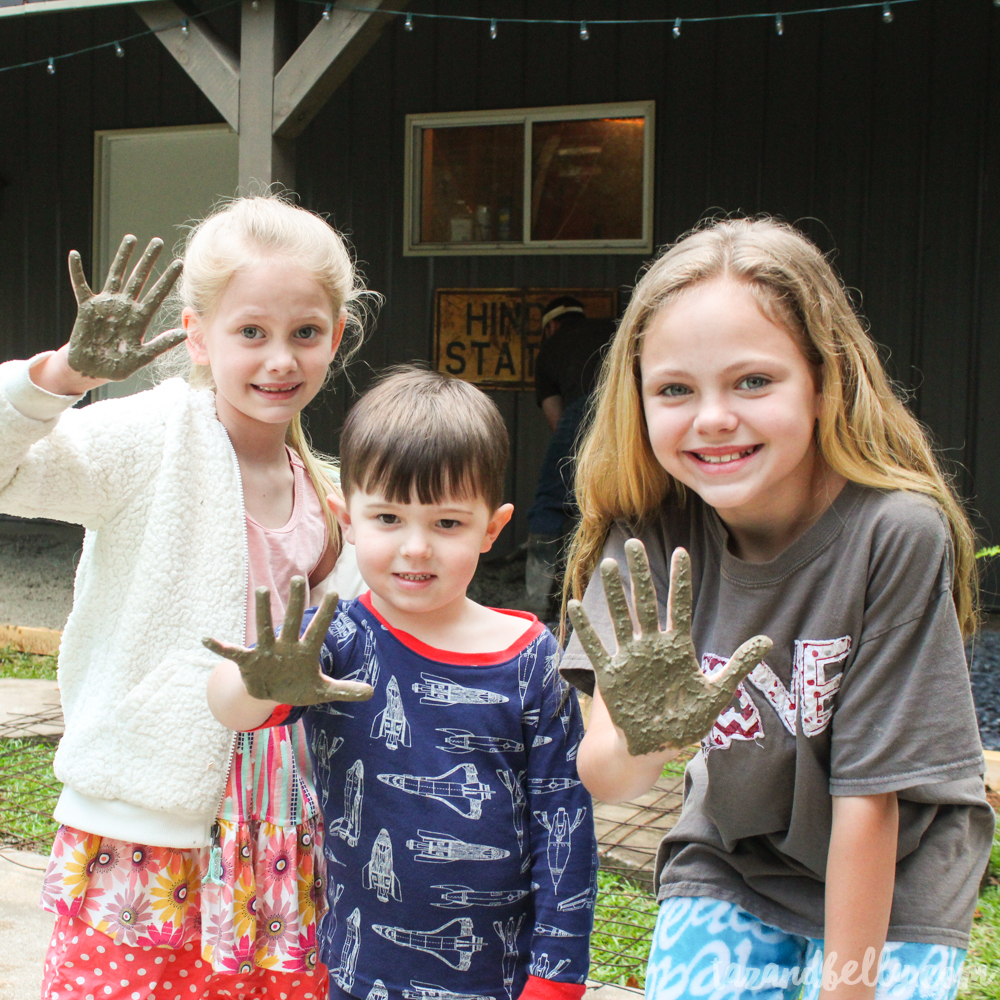 On the very last day of school, we poured a new concrete porch between the pool and the barn. We couldn't possibly anticipate how much this would change our summer. We've spent the past few months sitting in the shade with good books and delicious summer recipes, well into the evening.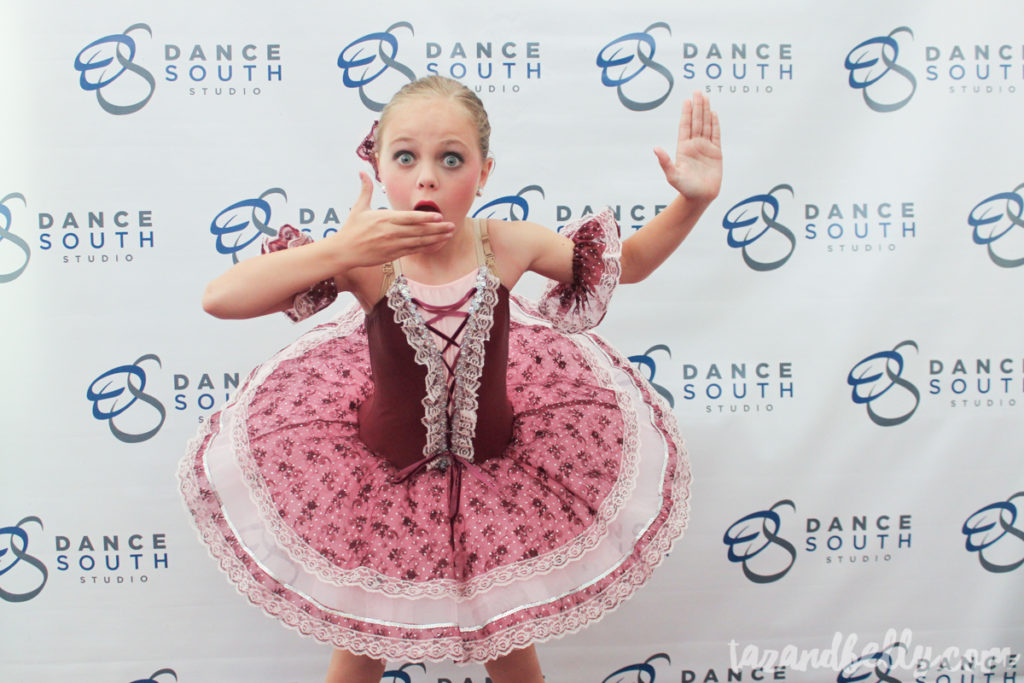 A few weeks later, we enjoyed the culmination of another year in the dance studio. Ella completed her eighth year and, just like every one before it, this year was my favorite. About this time every year, we wonder if it's too much, if we started her too early, if she'll change her mind — and like every year before, she reminds us just how much she loves it.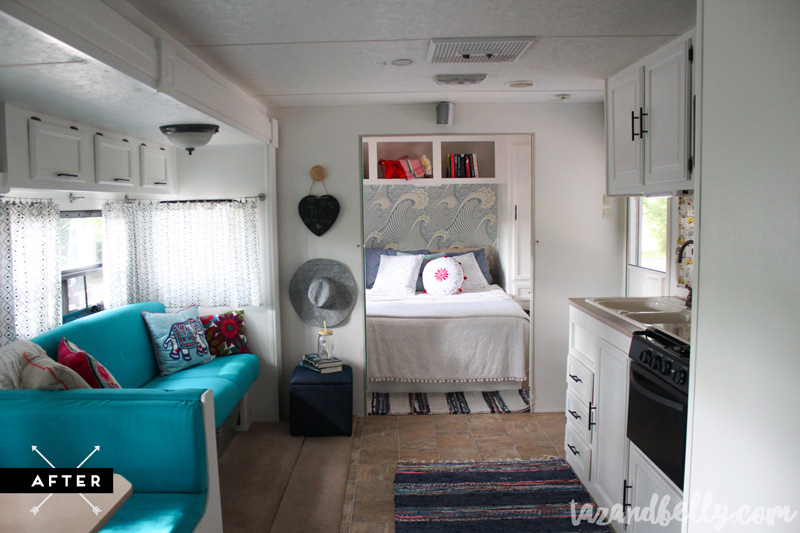 After many months of hard work and sleepless nights, we I finally finished our camper remodel. It was such a labor of love and I hate that our summer season has come to an end, but we've made promises to the girls for weekend campouts in the back yard this fall. If you think we'll love camping at home, any less than we love camping away, you would be wrong!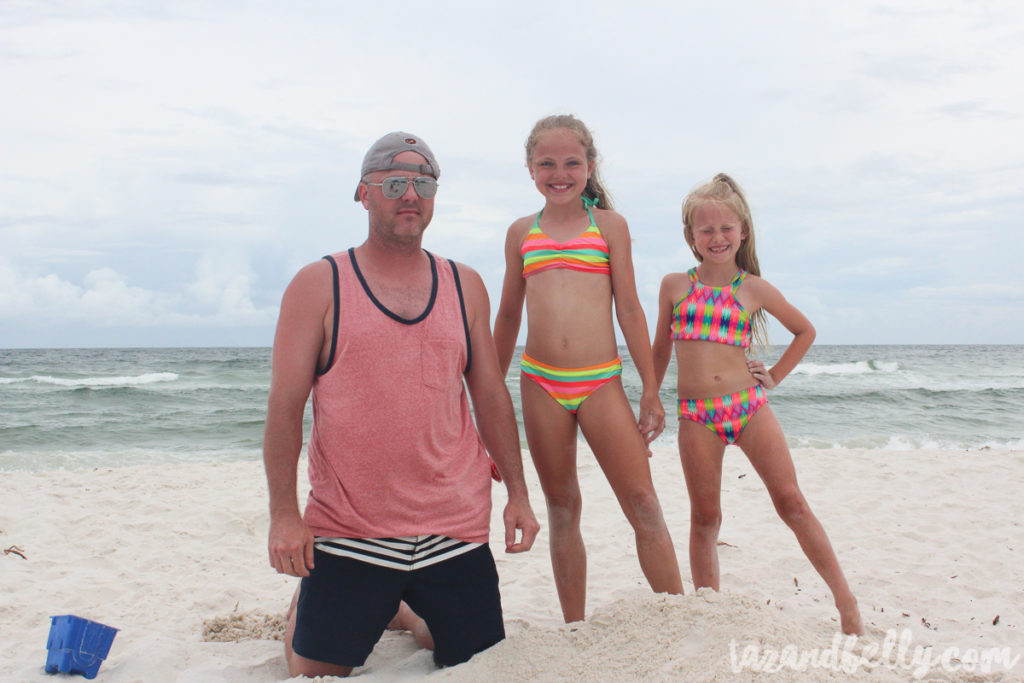 I'm sure you know this already, but the very best part of summer is our annual pilgrimage to the most beautiful beaches in all the land. We might have had to brave a tropical storm right in the middle of our trip, but it was just as sweet as ever.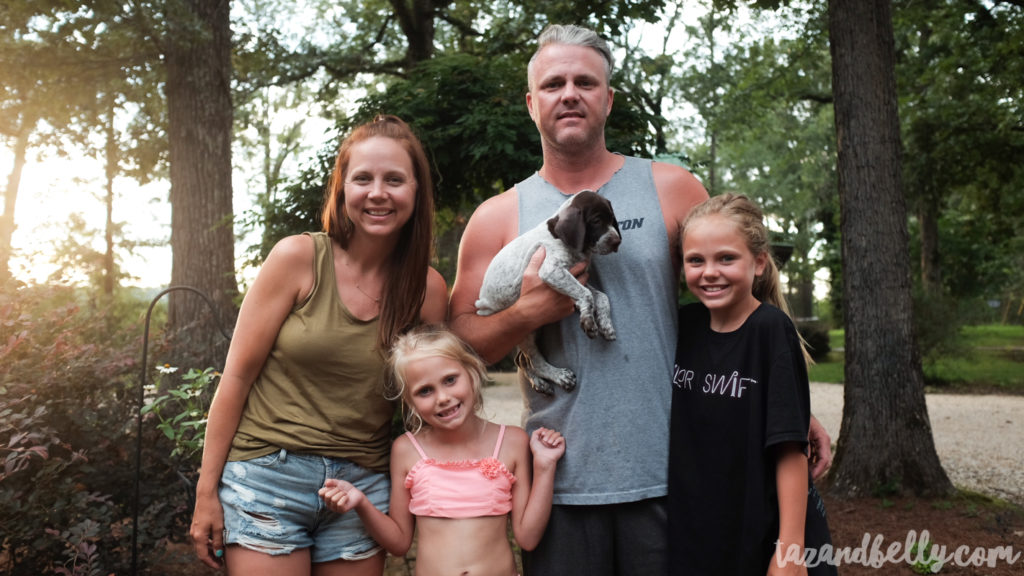 After returning from our summer vacation, we had the privilege of picking up the sweetest of girls! It's hard to believe it's been two whole months since she arrived, but at the same time it feels like she's been here forever. I'll be sharing a post with more Scoop updates tomorrow, so stay tuned!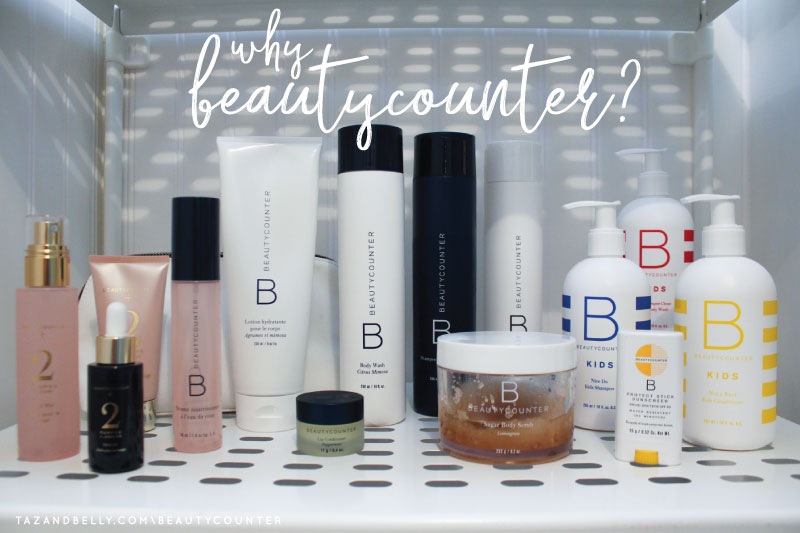 In July, I joined Beautycounter as a consultant, and started sharing more about safer skincare options on the blog. I'm still trying to figure out how to share products authentically in this space, but since you guys are buying — and enjoying! — so many new products, I guess I'm doing an okay job.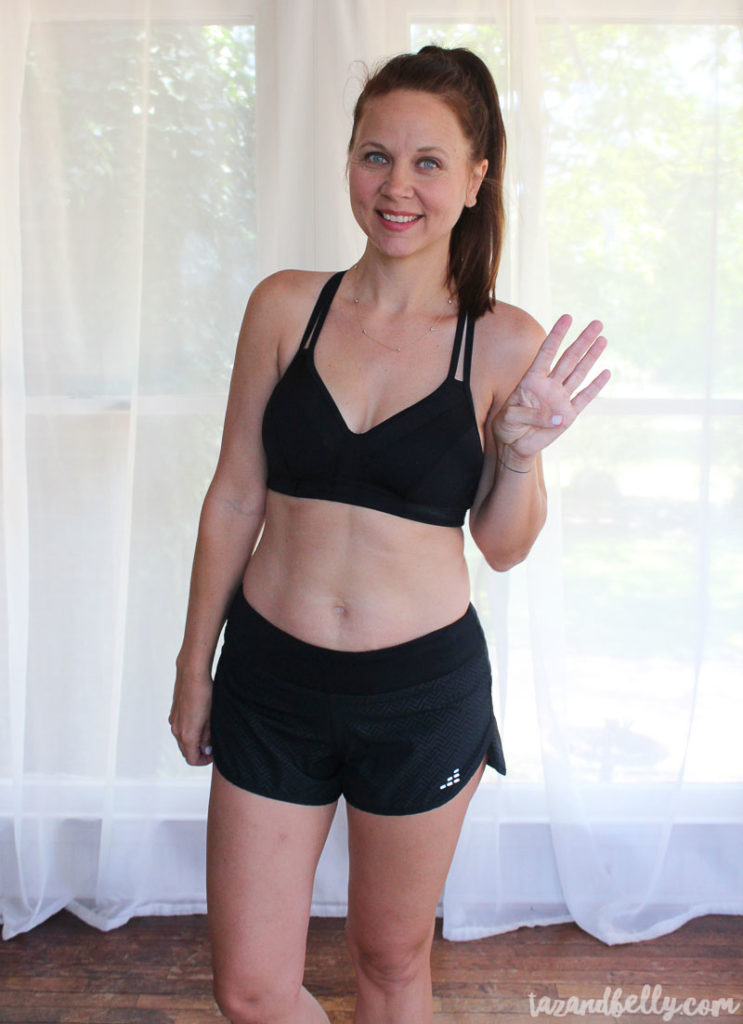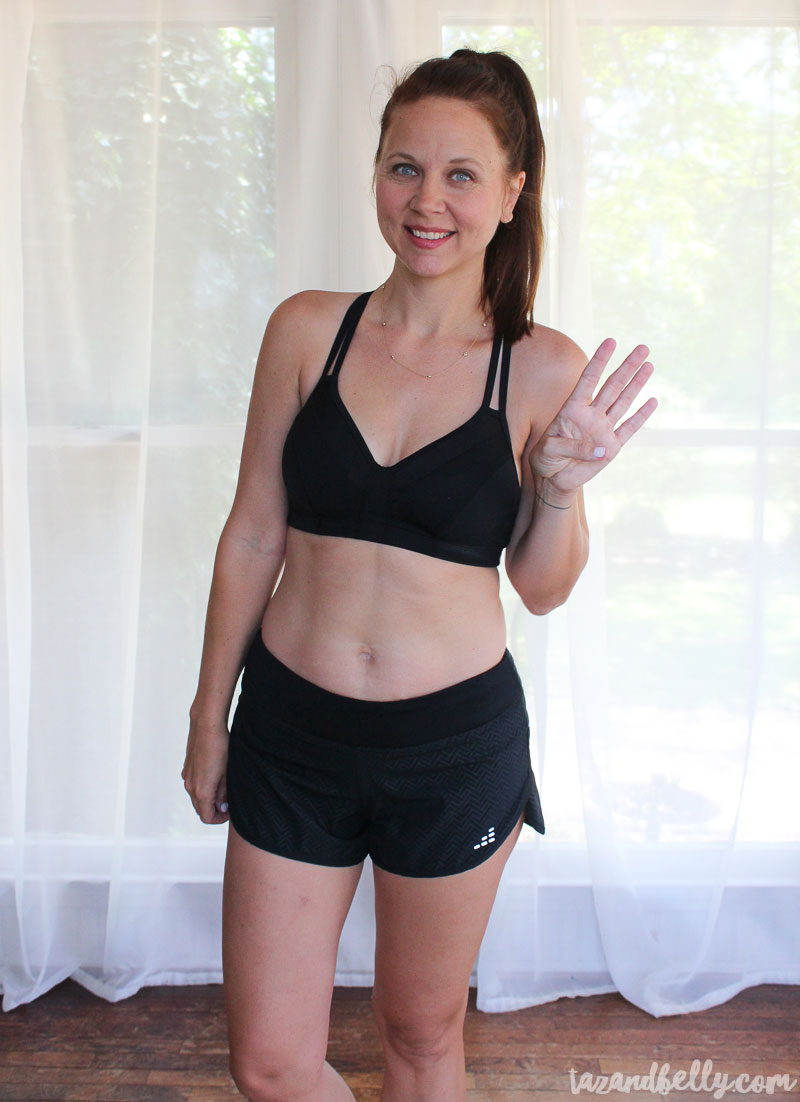 I rounded out the summer with my fourth month of Orangetheory and I love it even more now, than I did when I started. I still have things to work on and I'll probably never have my diet completely under control, but for the first time in a very long time, I'm able to enjoy life without constantly thinking about how I look in my clothes.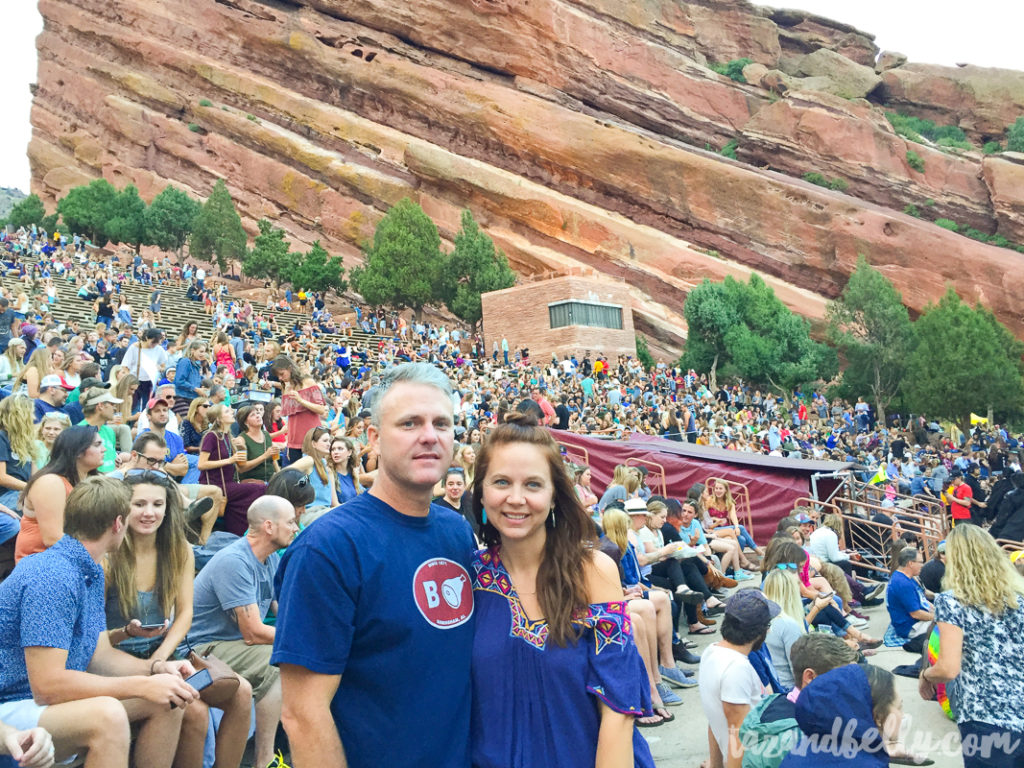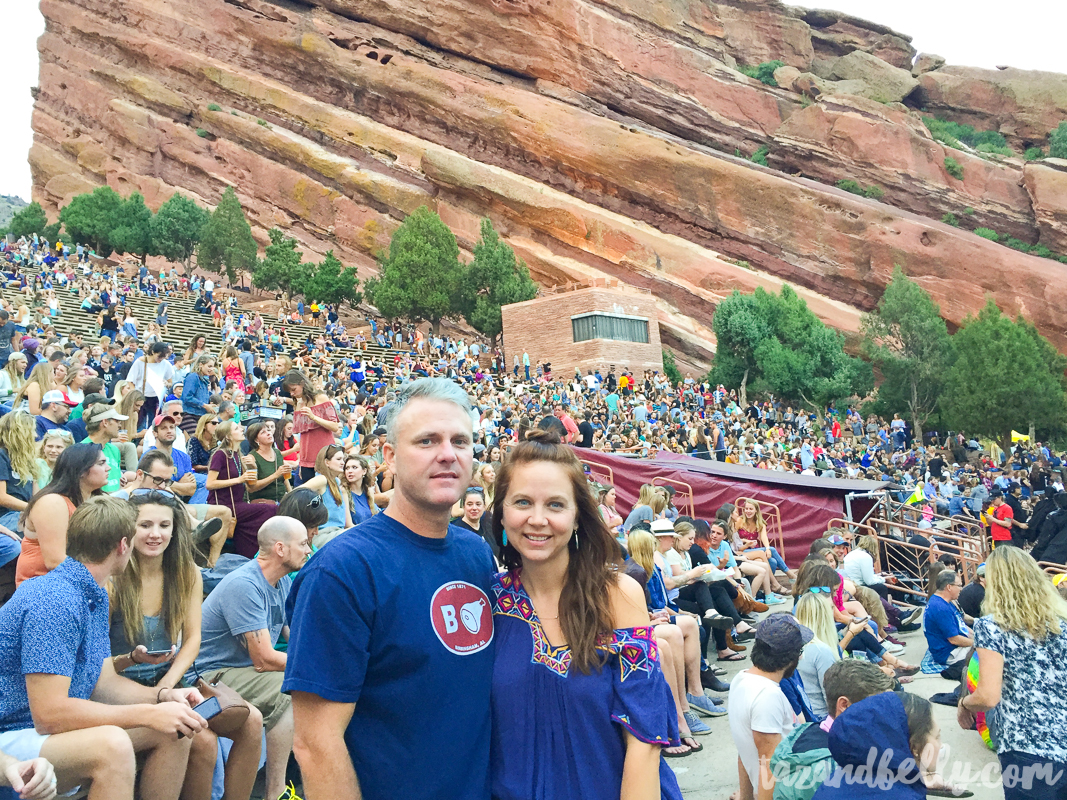 Remember (a few paragraphs ago) when I said the beach was the sweetest memory of summer? Maybe I spoke too soon. Josh and I snuck away for a few days in early August to celebrate our fifteenth wedding anniversary and it was one of the best trips we've ever taken. Filled with all of our favorite things — music, food, laughter, road trips! — I'm not sure we can ever top it.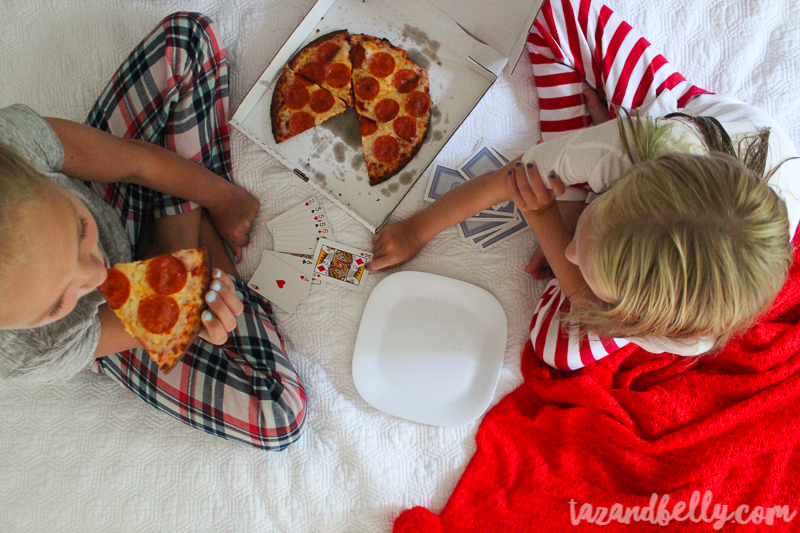 And just like that, it was time to head back to school. We celebrated with a little pizza + pajama party (because, camping at home is cool, remember?) and it was such a fun way to usher in the new school year. It was such a fun way to celebrate the weekend and took very minimal planning (and almost zero dollars), but the girls thought it was the coolest thing ever.
P.S. Today is the very last day to use our coupon code (GLTN2) to get a discount on a two topping pizza with a gluten free crust. Yes, this is me telling you to click this >>>>>this link<<<<<.
---
We're all sad to see summer go, but fall is one of my favorite seasons and we are already working on a list of things we want to enjoy when the weather turns cooler. Now, tell me what was your favorite summer memory and what are you most looking forward to this fall?!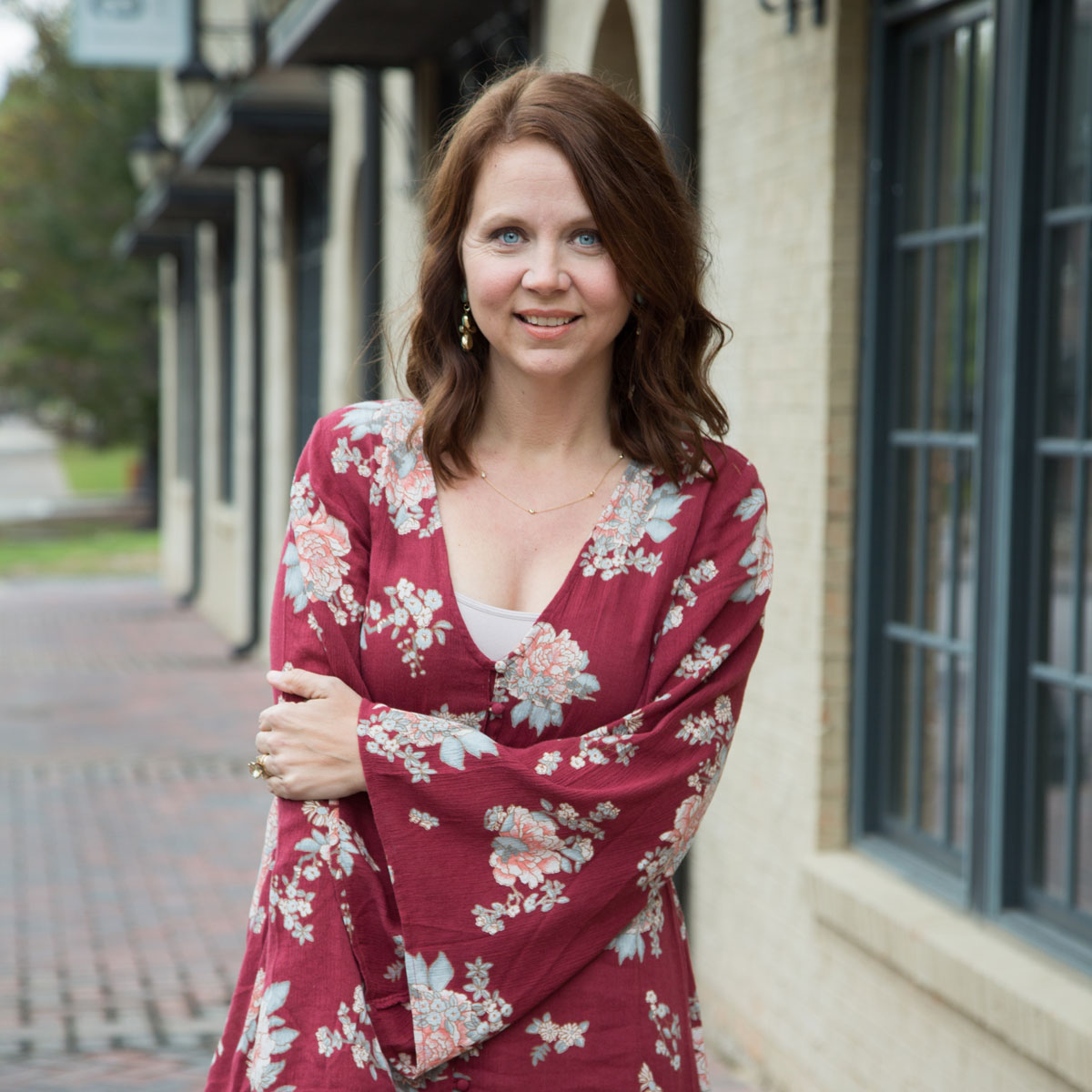 Kristin is married to her high-school sweetheart and the mother to two daughters. Professional by day and creative by night, she is a family lifestyle blogger who writes about faith, family, and fitting it all into a busy schedule. At Taz + Belly, you'll find healthy recipes, children's party ideas, tutorials, DIY projects, and more.
Click Here to Read More About Kristin