This is going to be a quick Orangetheory update full of pictures and light on words. I've got one foot out the door already (Colorado bound in 18 hours!!) and way too many things to do day. I've been working hard all week (I know it's only Tuesday) to have plenty of posts ready to go for you while I'm out of town and I'll work on responding to questions and comments next week. In the meantime, I'll be posting daily on Instagram, if you want to follow along with all of our Denver adventures.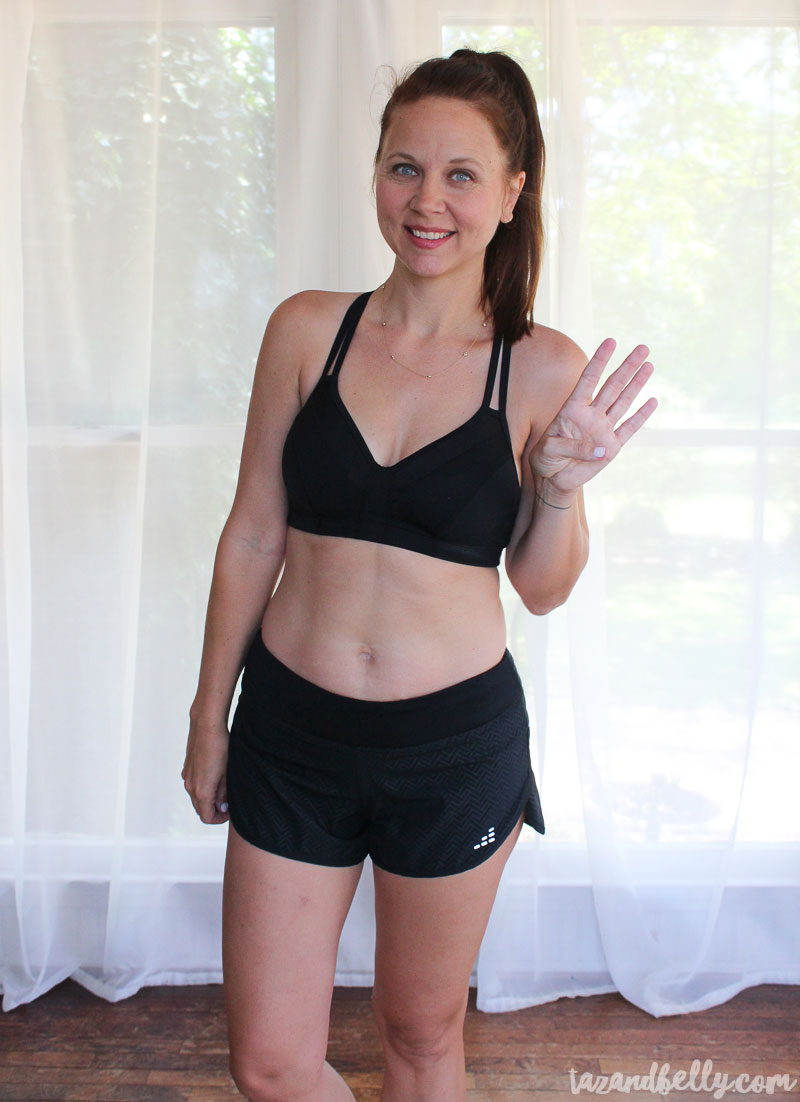 I have no idea how much (or how little) weight I've lost at this point. I had every intention of stepping on the scale yesterday, just so I could let you know, but I forgot. The fact that I'm not hung up on a number or a size is pretty remarkable for me. Since March 28, I've attended 67 Orangetheory classes. When I began, I had a goal of making it three months and I told Josh I would cut back on my classes to save money. Well, I lied. I have never felt so strong or so confident and I will gladly forego Starbucks or Stitch Fix or whatever else I have to give up, to pay that membership fee every month. I have never felt more comfortable in my own skin and I'm so excited to head out of town with Josh tomorrow with no worries about what I'm wearing or how gross I'll feel in a tank top or shorts or whatever else I was worrying about four months ago. No only has my body changed in the last 120 days, but my attitude has changed tremendously, too.
I know you're here for the photos, so let's dig in. I'll remind you that it is still super painful to share these publicly, even though the befores have been out there for a few months now. I know I wasn't grossly overweight or anything, but I wasn't happy and it showed — all over my body and my face.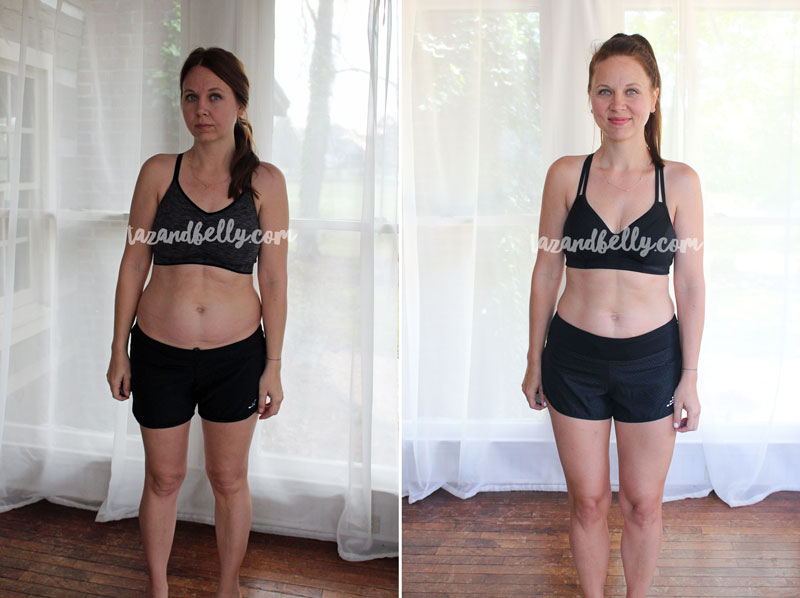 L: March 28, 2017 | R: July 31, 2017

March 28, 2017 | April 21, 2017 | June 5, 2017 | July 31, 2017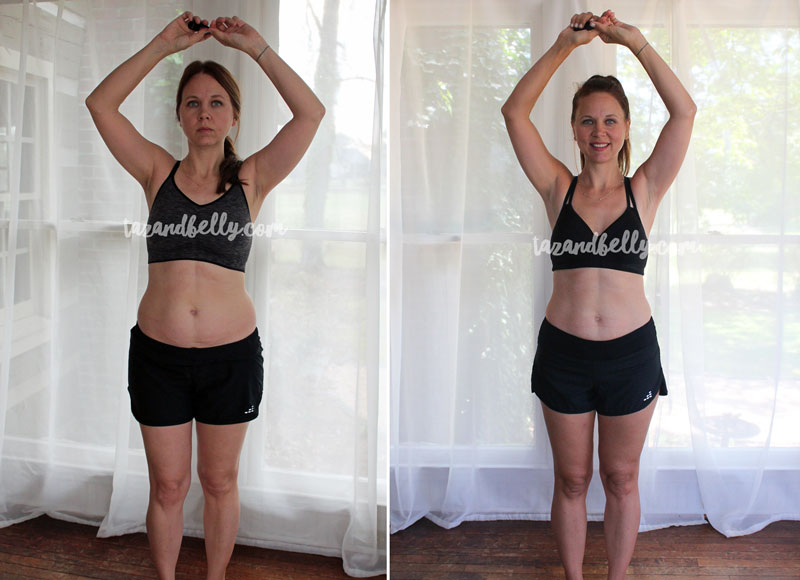 L: March 28, 2017 | R: July 31, 2017

March 28, 2017 | April 21, 2017 | June 5, 2017 | July 31, 2017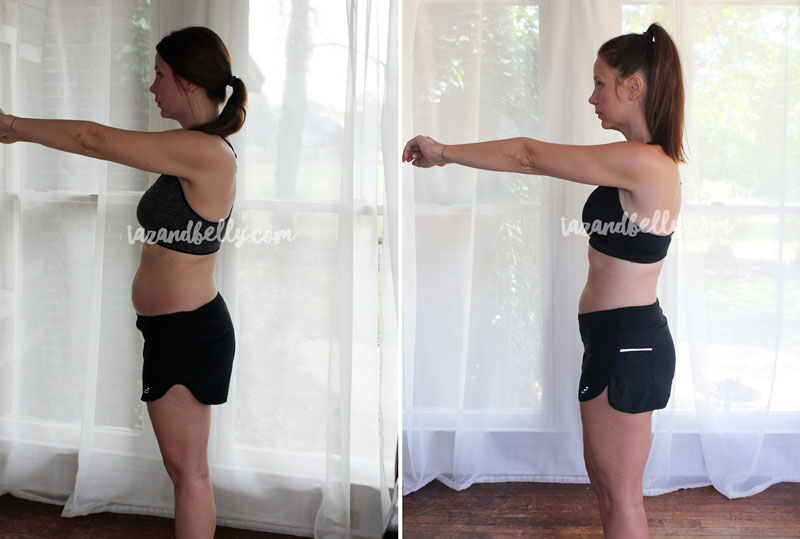 L: March 28, 2017 | R: July 31, 2017

March 28, 2017 | April 21, 2017 | June 5, 2017 | July 31, 2017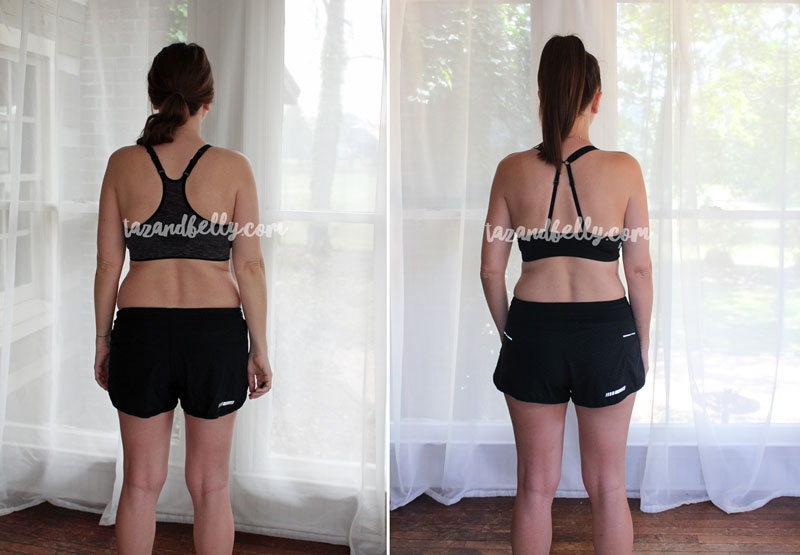 L: March 28, 2017 | R: July 31, 2017

March 28, 2017 | April 21, 2017 | June 5, 2017 | July 31, 2017
The differences between the last two sets of photos are subtle, I know, and since I didn't take any photos at all last month, I could let myself be discouraged at the lack of progress. But then I remind myself, that there has been much vacationing and tons of sickness and crazy life stuff that kept me from logging five days a week over the summer. I haven't gained any weight (based on how my clothes fit, at least) or had any major setbacks and there has still been progress. I feel stronger and more capable and I'm still seeing these tiny little changes that are like high-fives to myself, every single day.
I'm secretly thrilled that school starts next week and we'll all be back to real life, because it means more consistent schedules for everyone and fewer takeout opportunities for me. I'll continue working out at this same pace until early October, when I'll switch a few days for longer runs to prepare for next year's half marathon (that I'm actually running this year).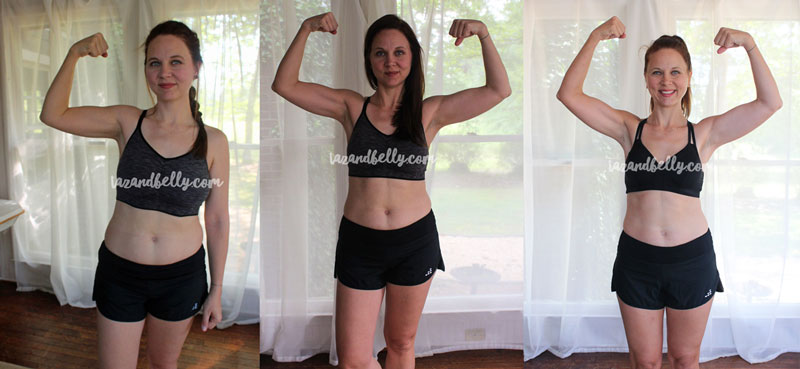 April 21, 2017 | June 5, 2017 | July 31, 2017
I'm probably the most proud of my back and shoulders. There wasn't much progression in my arms and shoulders this month, but I grabbed heavier weights today and will be working on that this month. I can see a ton of difference in my middle back, though, and even Josh made me stop so he could take a picture for me last week when he noticed how much stronger and leaner I looked from behind (all the praise hands for spontaneous spousal encouragement).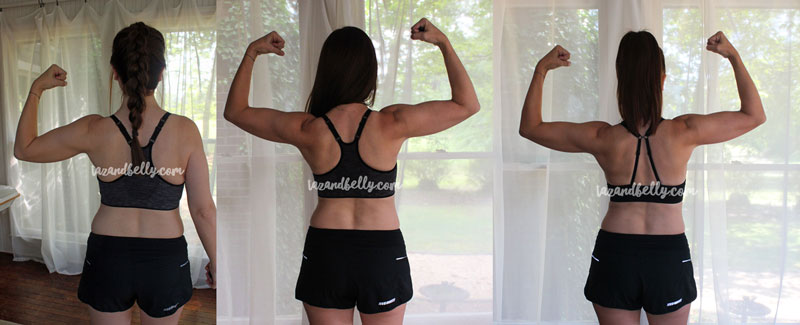 April 21, 2017 | June 5, 2017 | July 31, 2017
I've got one last non-scale victory to share before I make myself late for work today! I've been struggling on the rower, in one way or another, pretty much from the very beginning. First, because it uses every muscle in your body and is exhausting if you have to row more than a couple hundred meters. Second, because it kills my tailbone and I still haven't found a way around the most annoying part of my body. I've tried all sorts of home remedies, padded shorts, etc., but I still rub the skin off of my lower back every single week and I'm just learning to live with it for the moment. The biggest challenge, though, is that they tell you constantly to "use your legs" and I just haven't been able to figure out how to use them effectively enough to get my heartrate up. I use my upper body more than my legs, which means I'm ignoring my largest muscle group and not taking advantage of a huge surge in heart rate (aka: splat points). It seems awkward to push off with your feet when they are strapped down, but I managed to find the sweet spot on all of my rows today and saw my heart rate percentage climb into the mid-eighties every single time. I'm praying it's not a fluke, especially since it will be six whole days before I get try it again!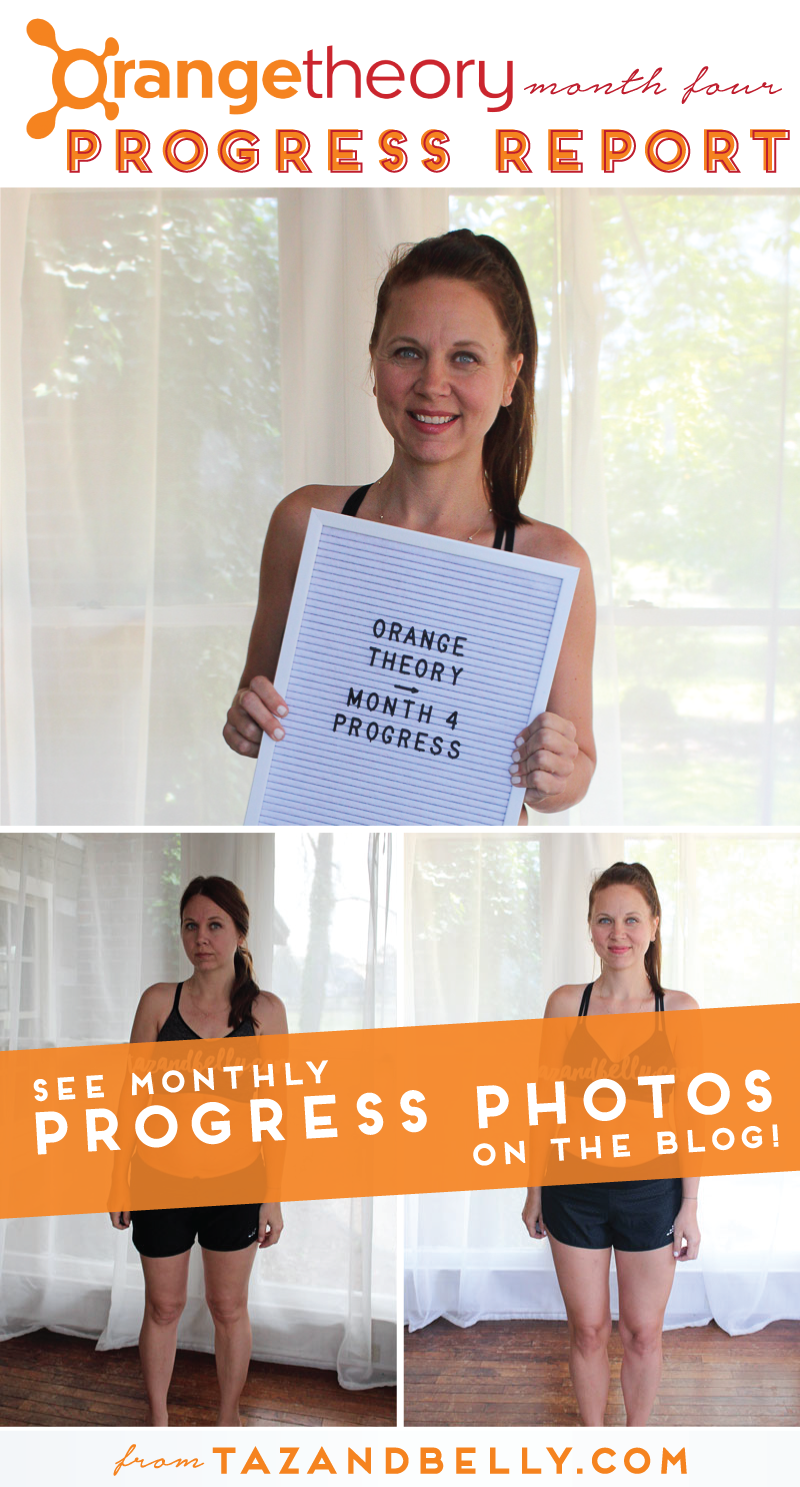 Want to know more about Orangetheory?
Check out this post for details about the workout, how I got started, and how to keep yourself on track using their apps!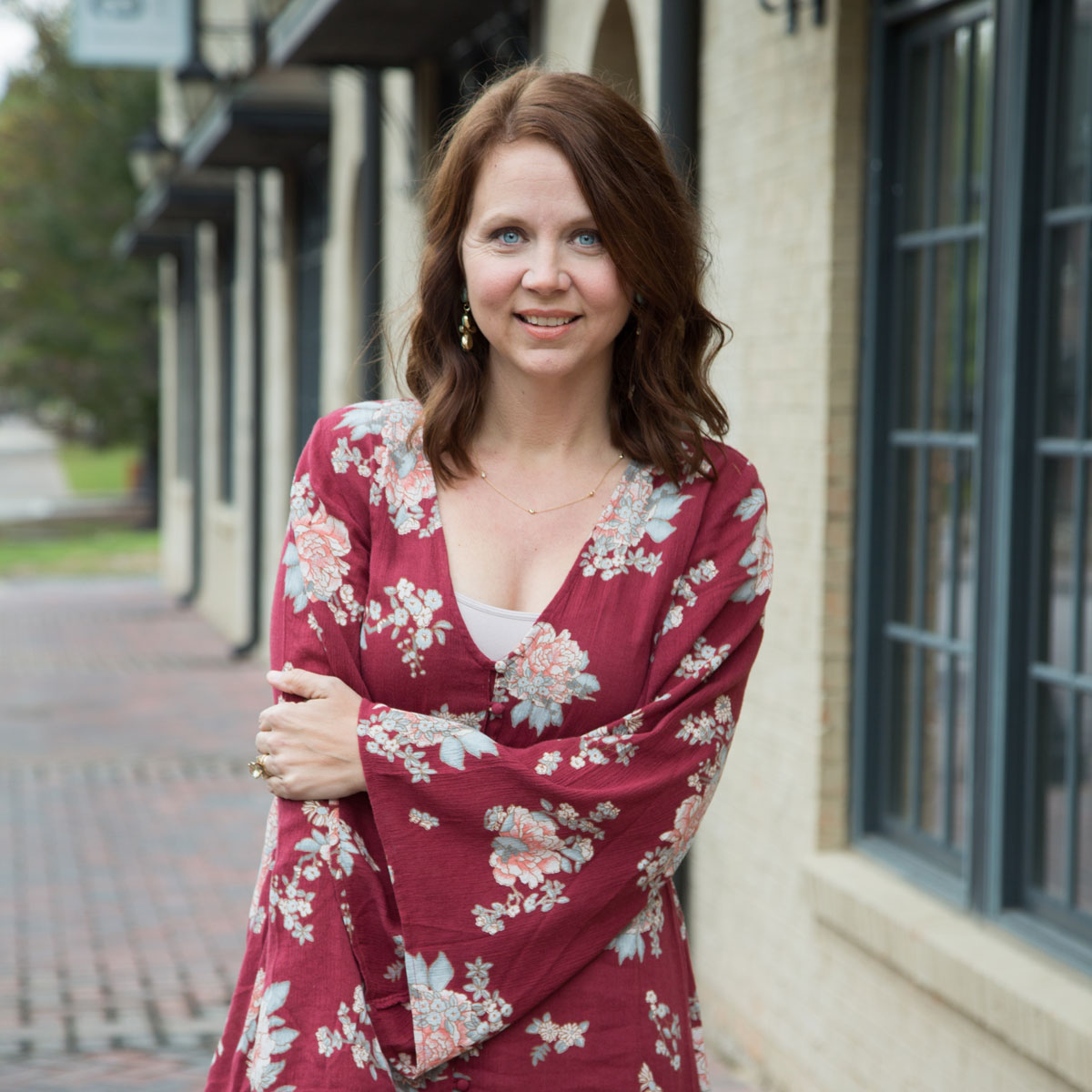 Kristin is married to her high-school sweetheart and the mother to two daughters. Professional by day and creative by night, she is a family lifestyle blogger who writes about faith, family, and fitting it all into a busy schedule. At Taz + Belly, you'll find healthy recipes, children's party ideas, tutorials, DIY projects, and more.
Click Here to Read More About Kristin