Thank you to shipt.com for kindly sponsoring this post. All opinions are 100% honest & completely my own.
There was a time in my life when grocery shopping was one of my favorite mama duties to tackle. Maybe it was because I was eating all the foods or maybe it was because it was the only hour a week when my life was completely quiet. Either way, I've grown out of that fascination and now just want my groceries to magically appear in the pantry. I can't be the only one. The very last thing I want to think about after eight hours in the office, is an hour long commute littered with errands and text messages reading "what's for dinner?" Especially when that eight hour day comes on the heels of a vacation where I didn't have to plan a single meal for five whole days.
You want to know what I did want to do after that long day at work? This.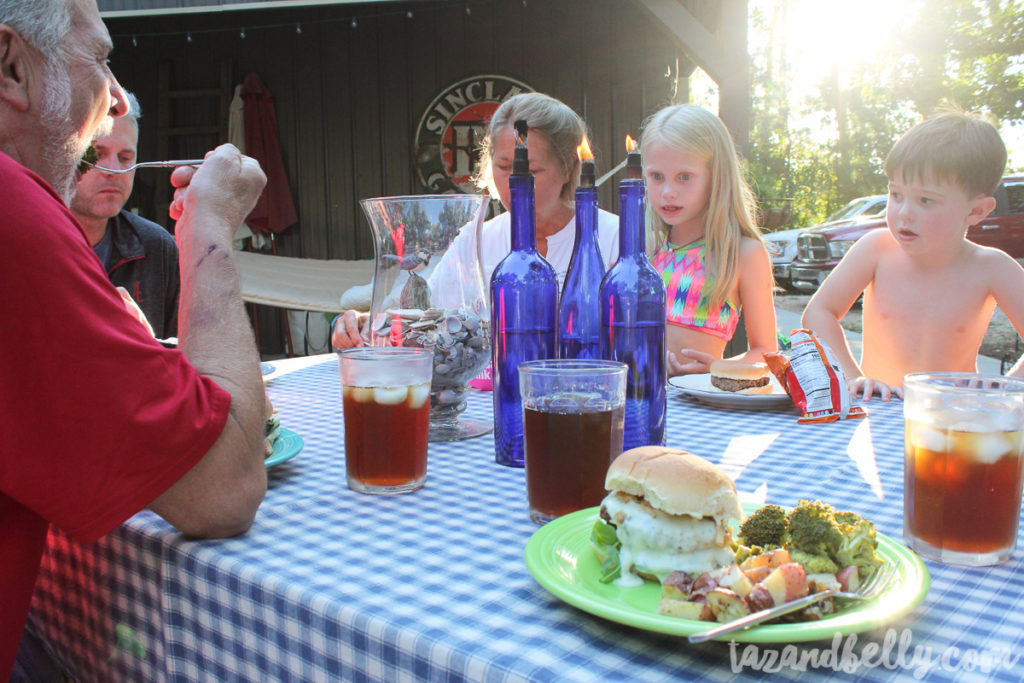 Enter Shipt. As the fastest growing online grocery marketplace, they make shopping as easy as an app on your smart phone and they bring the groceries right to your doorstep.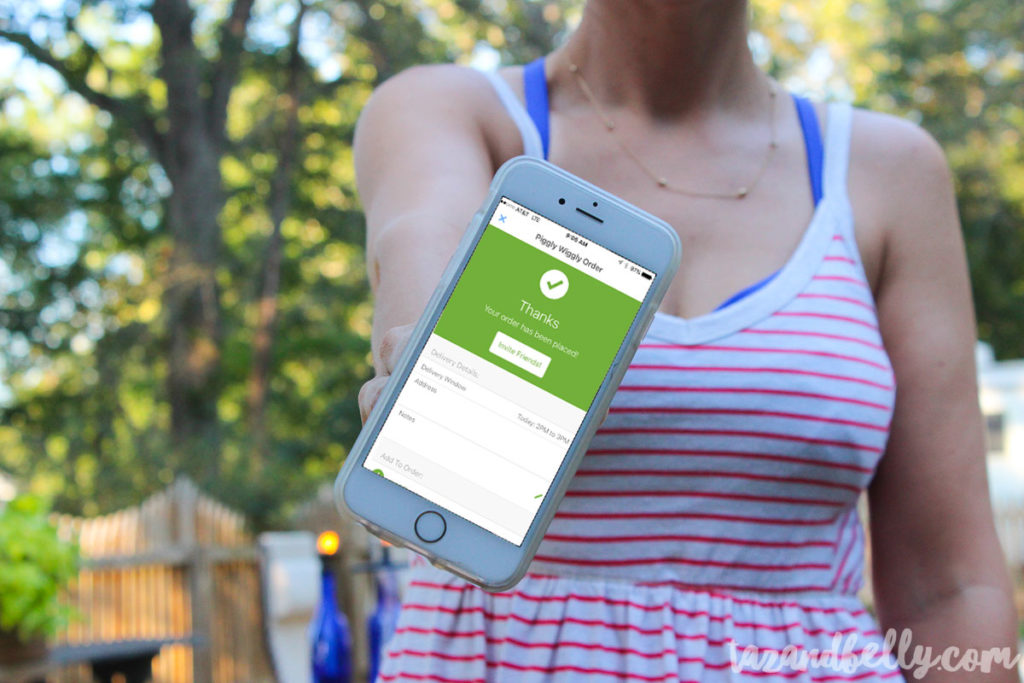 I was so surprised at how easy it was! Download the app (or shop using their easy-to-use online interface), create an account, and pick your favorite store to shop. If you're also in the Birmingham market, you'll be thrilled to know Shipt has recently partnered with Piggly Wiggly and you can have access to the full selection of groceries offered in their stores. Search by name, keyword, or category to add items to your cart, note any special preferences, and select a one hour delivery window before paying for your order.
Don't live in the Birmingham delivery area? Don't panic, neither do I. Fortunately, Shipt's shoppers will deliver your groceries wherever is convenient for you. I have mine dropped off in the parking deck, right before I leave the office for the day. Not only do I not have to physically shop for them, but they are all loaded up and ready for my grocery boy (ahem, husband) to unpack when I get home!

This makes for a very happy mama. Instead of running from store to store trying to fulfill everyone's dinnertime wishes, my evenings are filled with little girl snuggles, puppy kisses, and long hours by the pool. Now that is an after-work routine I could get used to!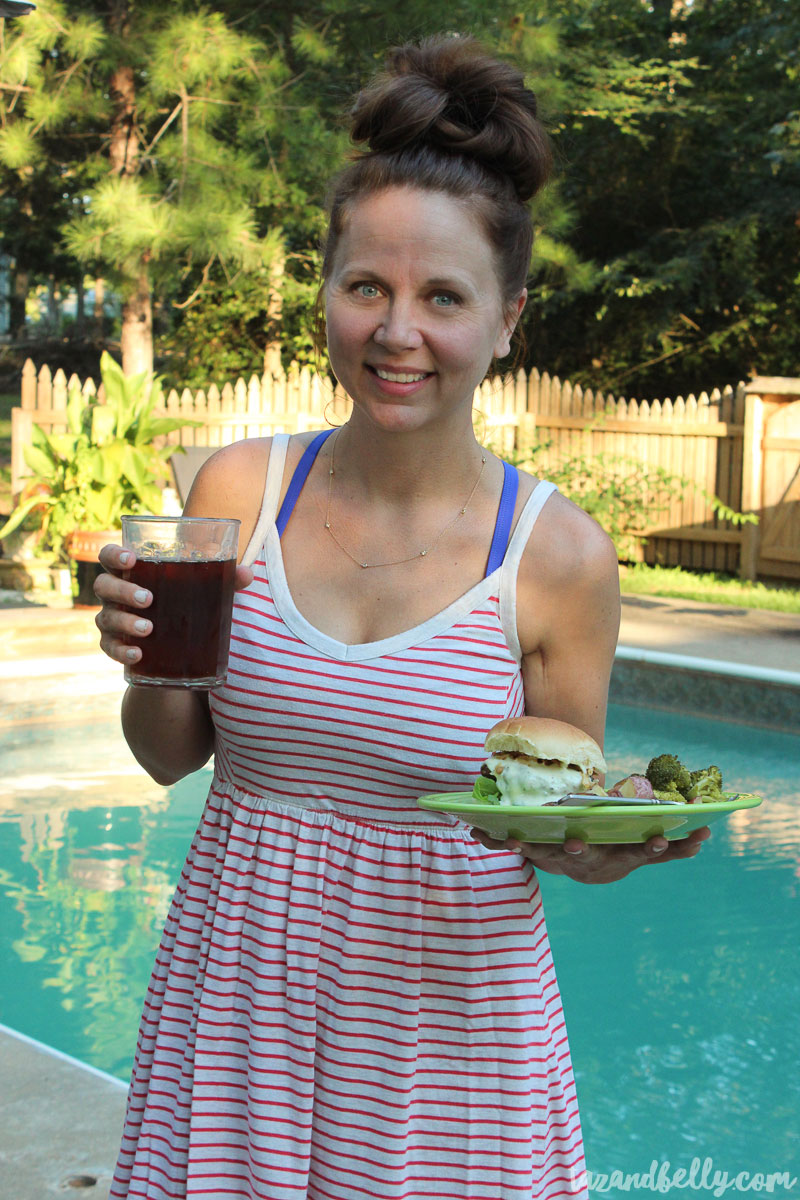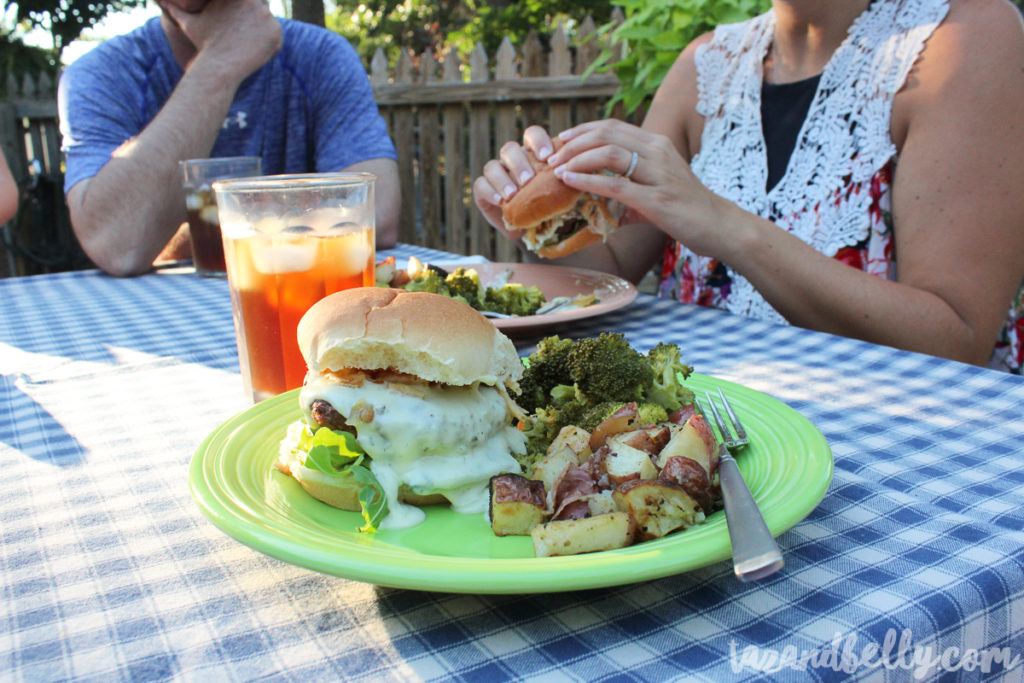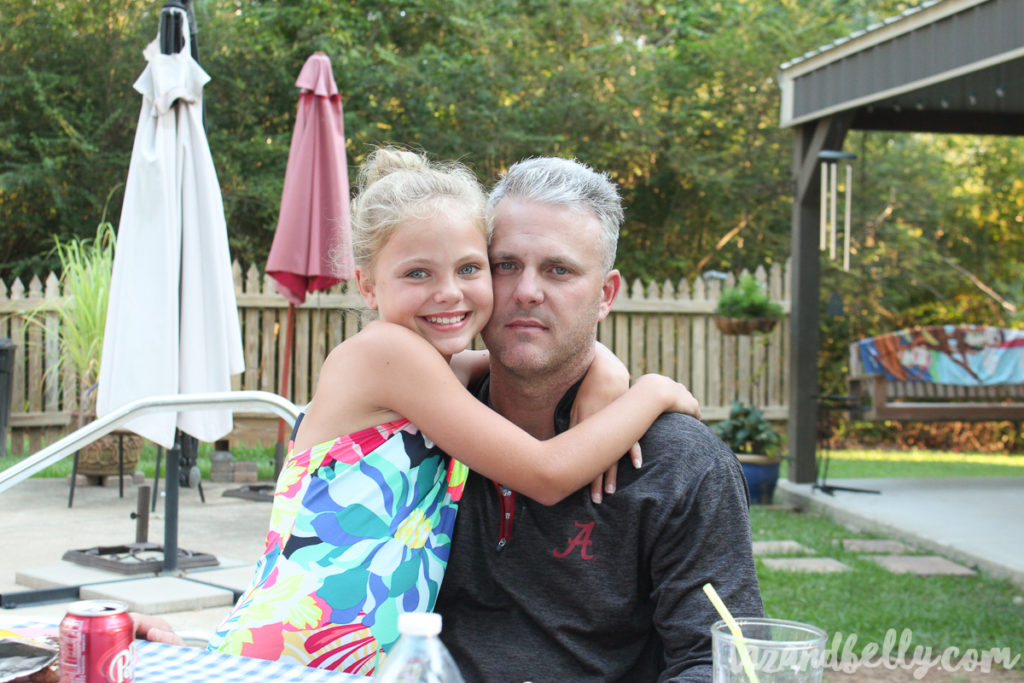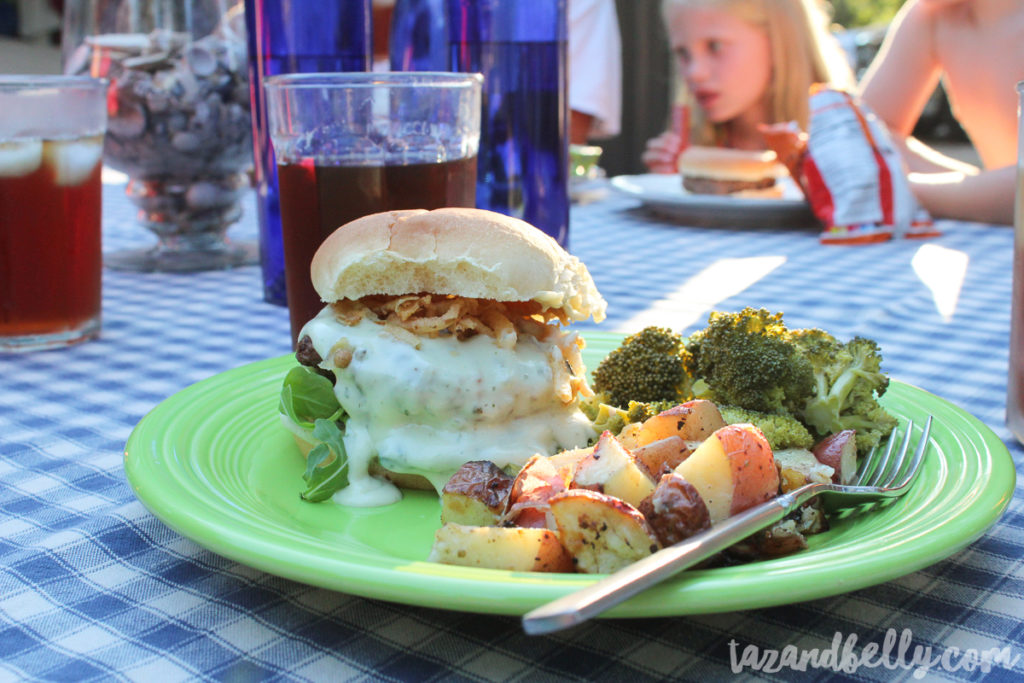 To celebrate, let's enjoy a piece of pie! Well, I'll enjoy a piece of pie — you can head over to our Facebook Page for a chance to win a free one year membership to Shipt and $50 in grocery credit!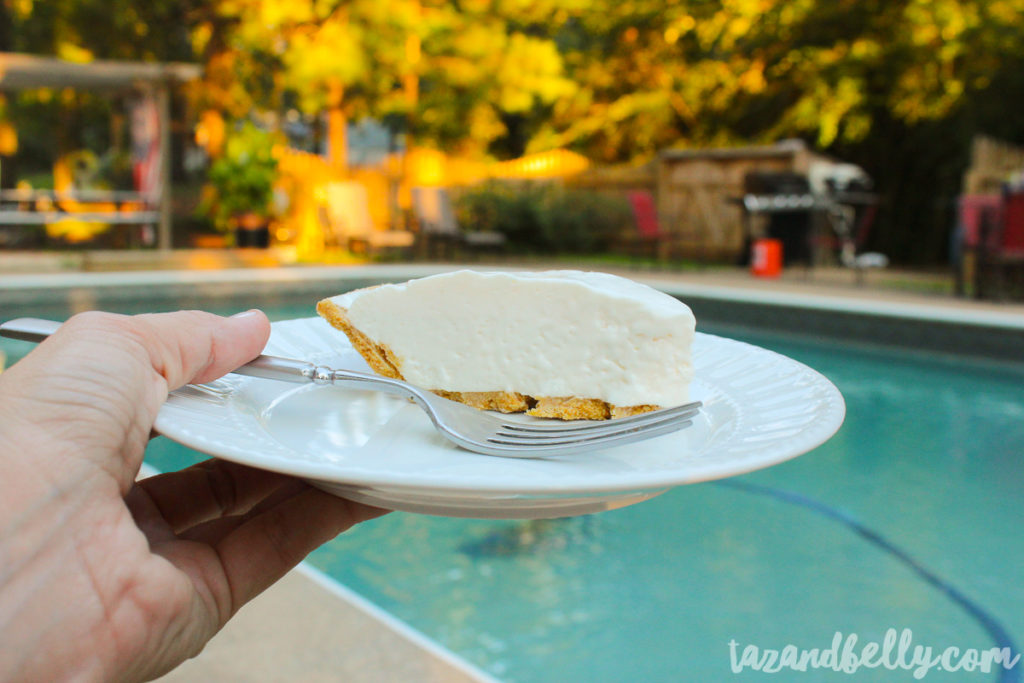 Need help deciding what to order? These Burgers with Gorganzola Cream Sauce are the literal best thing ever and are definitely worthy of your first grocery delivery. Pinky promise.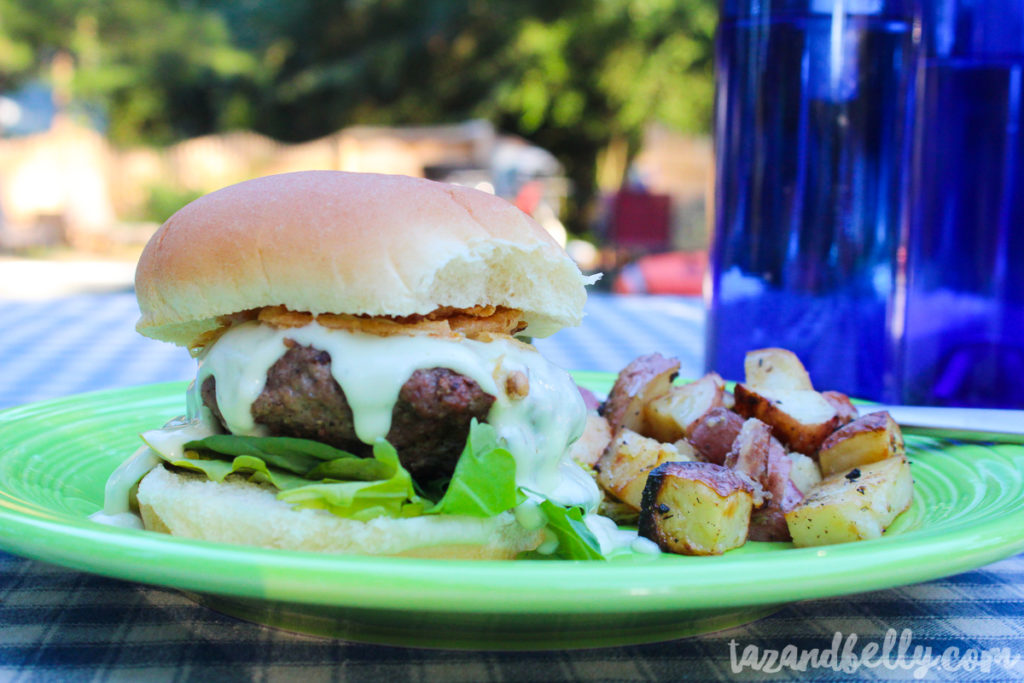 Gorganzola Cream Sauce
Ingredients:
1 pint heavy cream
6 oz crumbled gorganzola
fresh parsley, chopped
salt and pepper to taste
Directions:
Heat cream over medium-high heat until it comes to a rolling boil.
Stir for 35-40 minutes, or until cream thickens.
Reduce heat and stir in cheese and parsley, stirring until melted.
Add salt & pepper to taste.
Serve over a burger, on an onion bun, with fresh arugula and fried onion strings. You'll thank me later!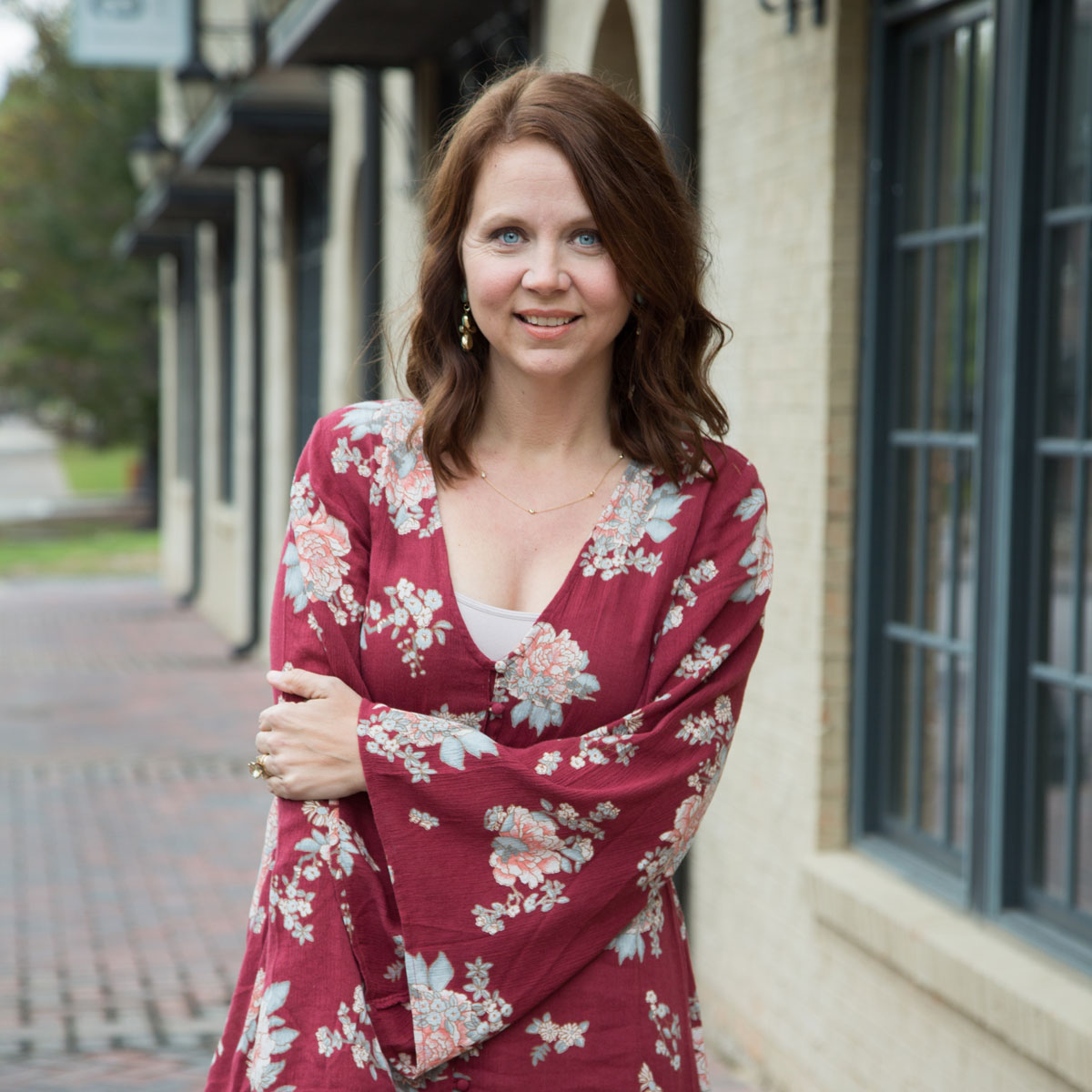 Kristin is married to her high-school sweetheart and the mother to two daughters. Professional by day and creative by night, she is a family lifestyle blogger who writes about faith, family, and fitting it all into a busy schedule. At Taz + Belly, you'll find healthy recipes, children's party ideas, tutorials, DIY projects, and more.
Click Here to Read More About Kristin