Disclosure: Affiliate links appear in this post. Any purchases made using these links will earn Taz + Belly a small commission. You can read more about our affiliate relationships here.
---

Not all of my Skincare Saturday posts will be exclusively Beautycounter products, but this one definitely is. When I signed up to be a consultant back in June, I ordered a starter kit filled with products I knew nothing about. Then in July, I had a big product credit and ordered a few other things I've been interested in.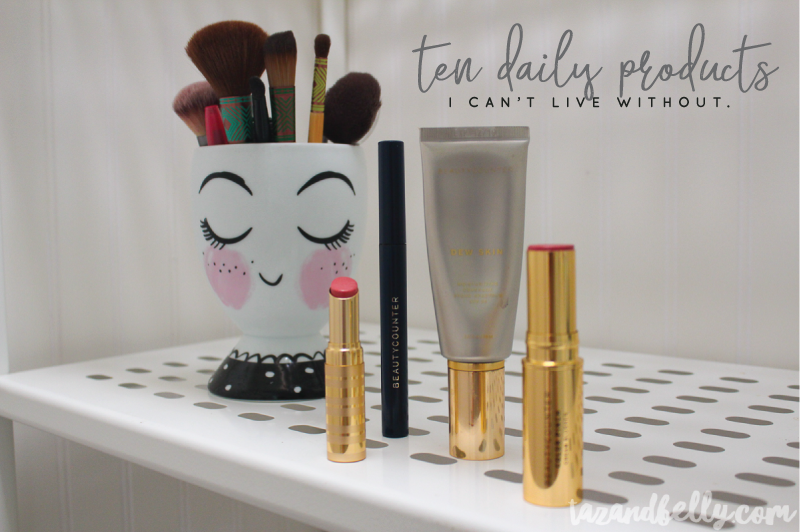 Between those and the products I was already using, I have quite the arsenal of pretty white bottles next to my bathroom sink. Just ask Josh — he regularly complains about having to move them all to clean the countertops! I'll admit to not trying everything (and I've actually given several of them away), but I have been systematically working my way through my stash so that I can give an honest review and to decide which ones are must haves for me and get added to my daily routine. As of today, these are the twelve products I'm using in my (very loosely coined) beauty routine.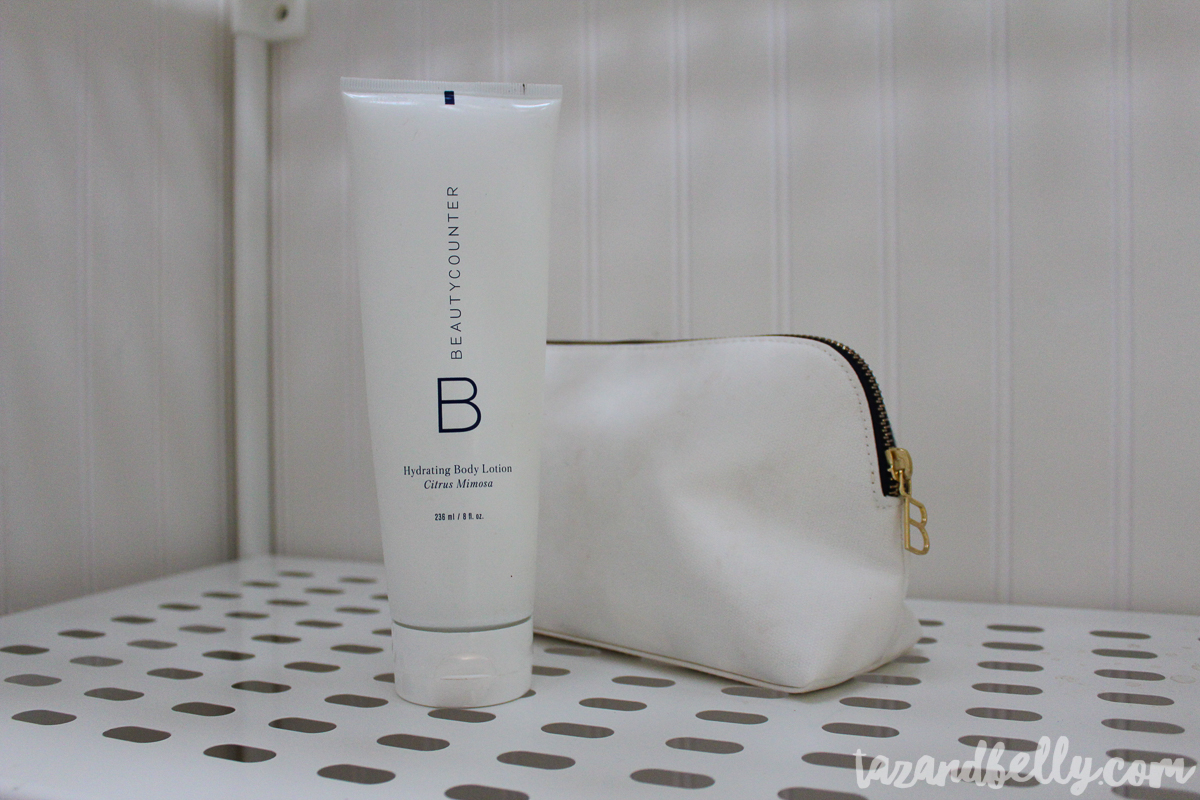 1 | Hydrating Body Lotion ($24): Nourish thirsty skin with our lightweight, fast-absorbing body lotion, which contains a moisturizing blend of marula, mongongo, and safflower seed oils, plus shea and jojoba butters. Rich in antioxidants and amino and fatty acids, these ingredients ensure your skin stays smooth and supple all day long. 
Thoughts: This body lotion is everything. The first few times I used it, I couldn't decide how it felt on my skin, but I think that was because I was so used to the sticky feeling of the junk lotion I was using. This goes on so smooth and sheer, and it smells amazing.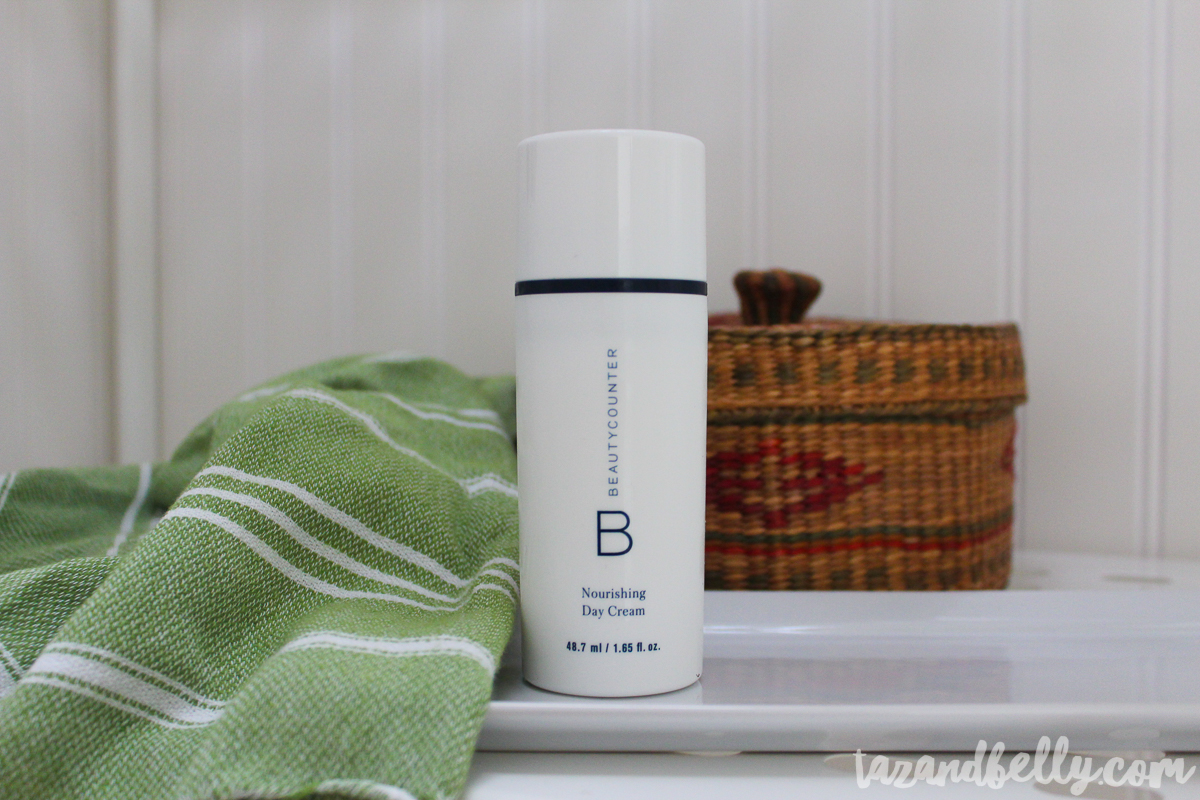 2 | Nourishing Day Cream* ($43): Lock in moisture throughout the day with our lightweight yet hydrating face cream. Easily absorbed and never greasy, the unscented formula contains a mix of organic coconut oil, safflower oil, and aloe to provide nourishing hydration, plus antioxidant-rich acai to protect against dry skin.
Thoughts: Again with the skincare — I'm applying this day cream immediately after washing my face each morning and it keeps my skin from feeling too dry when I'm ready to apply makeup.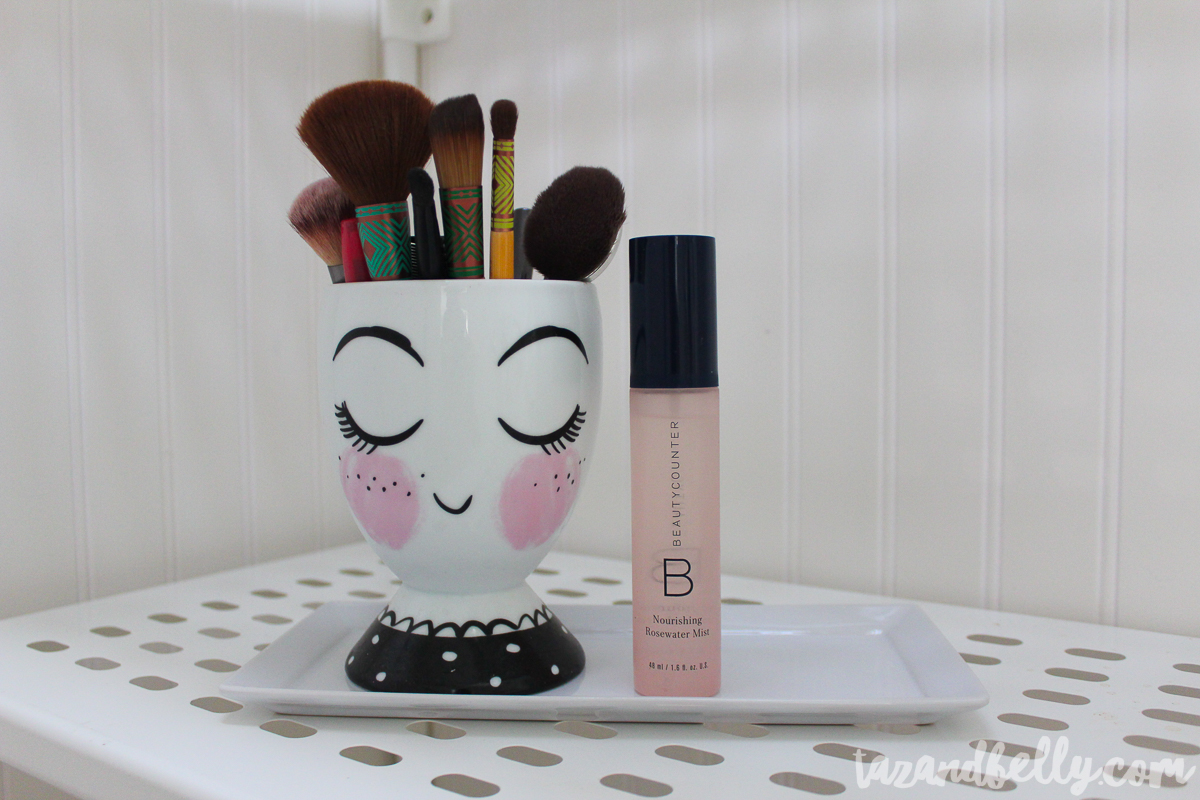 3 | Nourishing Rose Water Mist* ($35): Wake up your complexion with our skin-softening toning spray, made with organic rose essence, purified water, and moisturizing sodium hyaluronate. Spritz it on to set makeup or whenever your skin needs an instant pick-me-up.
Thoughts: I don't even know how I feel about the Rose Water mist fad. I've been seeing people share photos of their must have brands and I just didn't get it. Let me tell you that this smells amazing! I spray it on after my cleansing + moisturizing routine, but it can work as a makeup finishing spray, too. I have also heard of clients keeping this one in their fridge for hot summer days — imagine what a great face refresh that would be after a warm day at the pool?!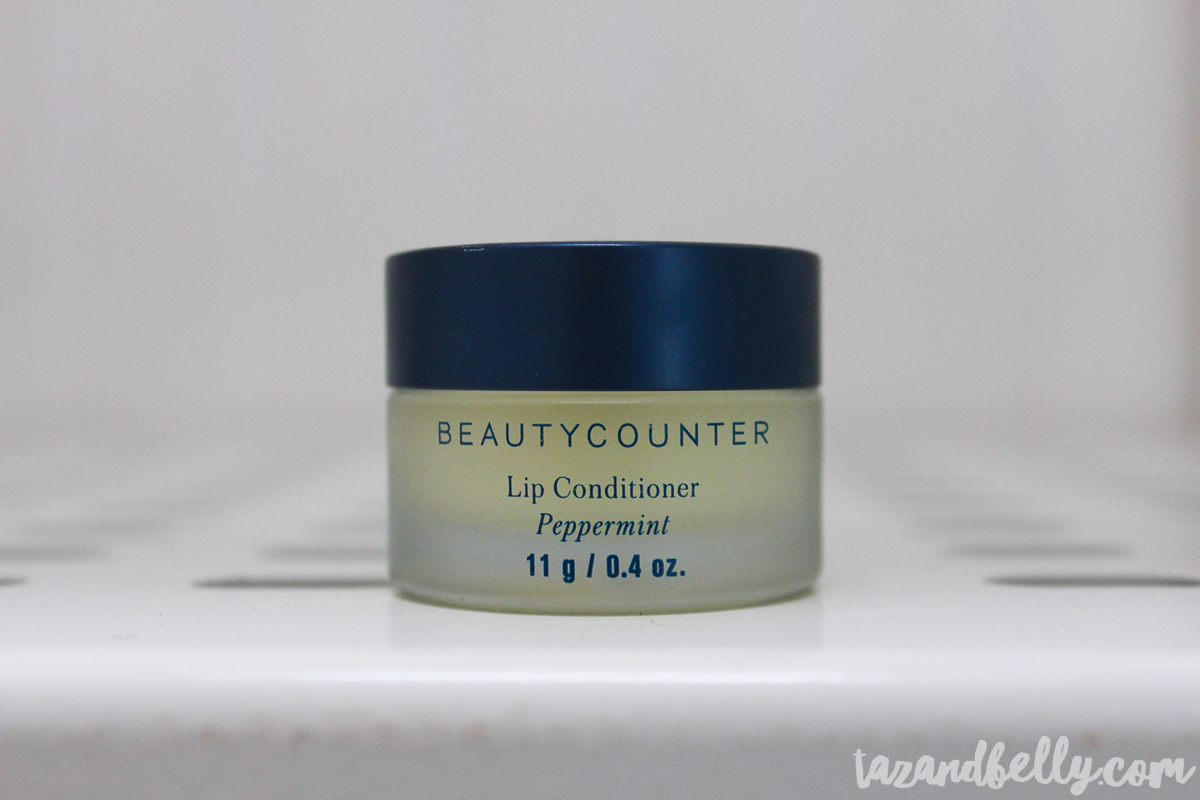 4 | Peppermint Lip Conditioner ($20): Soothes and softens lips with peppermint and rosemary oils.
Thoughts: I probably don't even have to tell you about this one, since I've gushed on the blog and Instagram about the lip conditioner multiple times. This is, hands down, my favorite Beautycounter product. It's tiny and inexpensive, but it packs a punch. I am an obsessive lip balm applier and I love how minty and refreshing this feels. I put it on day and night (and any time I walk through my bathroom and see it sitting on the counter) and it leaves my lips feeling so smooth. I'll even admit to smearing it all around my lips, too. If there is a single product you purchase from Beautycounter, let this be it!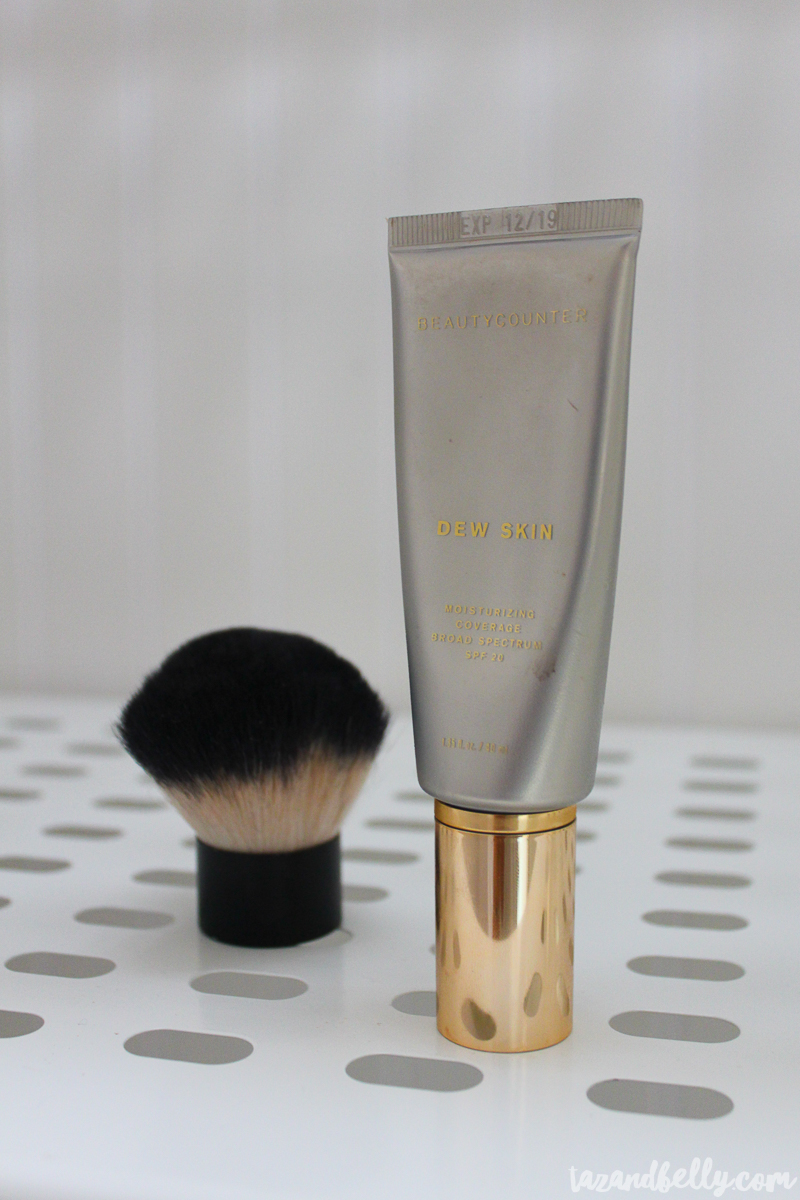 5 | Dew Skin Tinted Moisturizer ($45): Our tinted moisturizer leaves skin with a luminous glow. Dew Skin Moisturizing Coverage SPF 20 provides lightweight, sheer hydration that evens skin tone while protecting the skin from sun damage. Black currant, peony flower root extract, and vitamin C reduce the appearance of age spots and enhance skin brightness, while sodium hyaluronate promotes firmer, smoother-looking skin. Allure Magazine's  2015 Best of Beauty Award Winner.
Thoughts: I've been a huge BB Cream fan for years and was hesitant to try anything else. This product is tinted, moisturizing, has an SPF, and leaves your face with a dewy finish. I don't wear a lot of makeup and that's exactly how I want to look — dewy and fresh-faced and super low maintenance. This tinted moisturizer provides perfect, even coverage without being too heavy. I just pair it with some concealer when I want a more full-coverage look.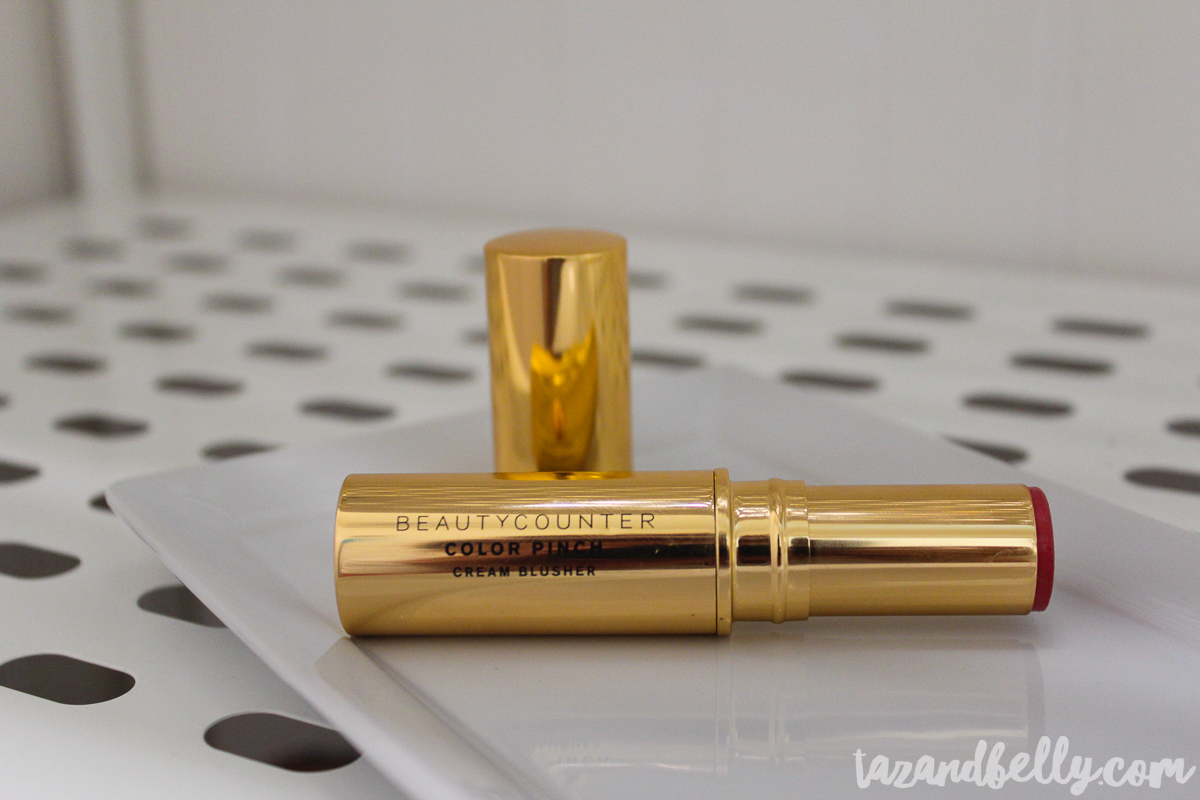 6 | Color Pinch Cream Blusher in Hibiscus ($37): Color Pinch Cream Blusher brightens cheeks with natural, dewy color. Jojoba ester and carnauba wax condition and hydrate skin, making the smooth, non-sticky formula easy to apply on the go.
Thoughts: I told my mom last week that I'm offended no one ever told me how amazing cream blusher really is! I ordered this on a whim, with some product credit, and I'm so glad I did — I might not have tried it otherwise. This color is PERFECT and it goes on so smooth. Paired with the tinted moisturizer, it delivers a perfectly dewy finish. Think of this as a two-for-one, because it looks just as great on your lips as it does on your cheeks!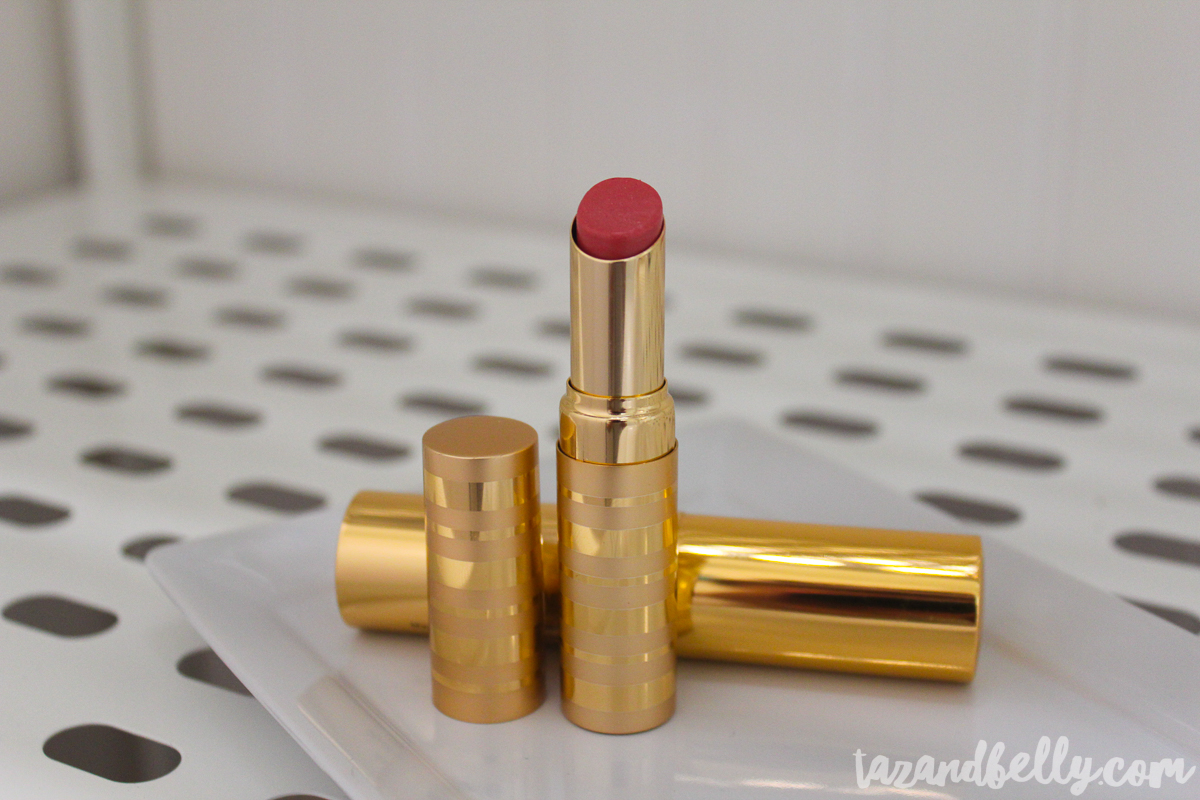 7 | Bestselling Sheer Lipstick in Petal ($30): This silky-smooth, long-lasting formula is lightweight yet ultra-moisturizing for the perfect mix of sheer color and polished sheen. Every shade was color-tested to ensure that each hue complements all skin tones. Plus, there's no synthetic fragrance—just a sophisticated hint of vanilla planifolia. Layer Lip Sheer to intensify the color, or try it under Lip Gloss for a more lustrous look.
Thoughts: One the one hand, I have to have a color on my lips at all time. On the other, I cannot stand sticky lipstick, so I've been using tinted balms for as long as I can remember. I ordered this one after my mentor recommended it and she was spot on. Ignore the word "lipstick" in the product name, this might as well be a tinted balm. It goes on so sheer and the Petal color is perfect for those of us wanting a little color without full coverage. This is definitely in my top five makeup picks.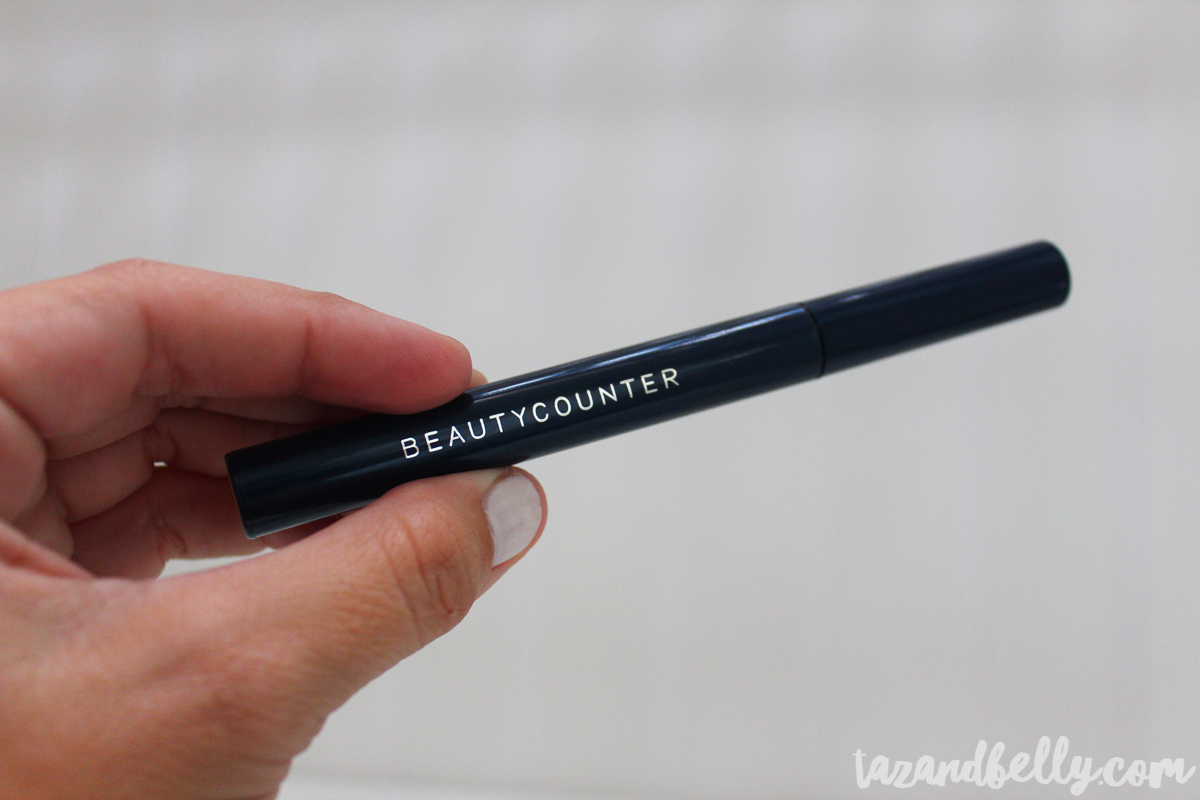 8 | Lengthening Mascara ($29): Our breakthrough mascara delivers dramatic length and definition, plus the confidence of safer and cleaner beauty provided by our unparalleled Ingredient Selection Process. With organic oils and shea butter, it conditions lashes while you wear it. The easy-control precision brush ensures clean application without smudging, clumping, or flaking.
Thoughts: My expectations for mascara are low, so take this for what it is. I hate that spidery clumpy look that is so "in" right now and this delivers exactly what I need — subtle color and a lot of length, without feeling heavy and made up.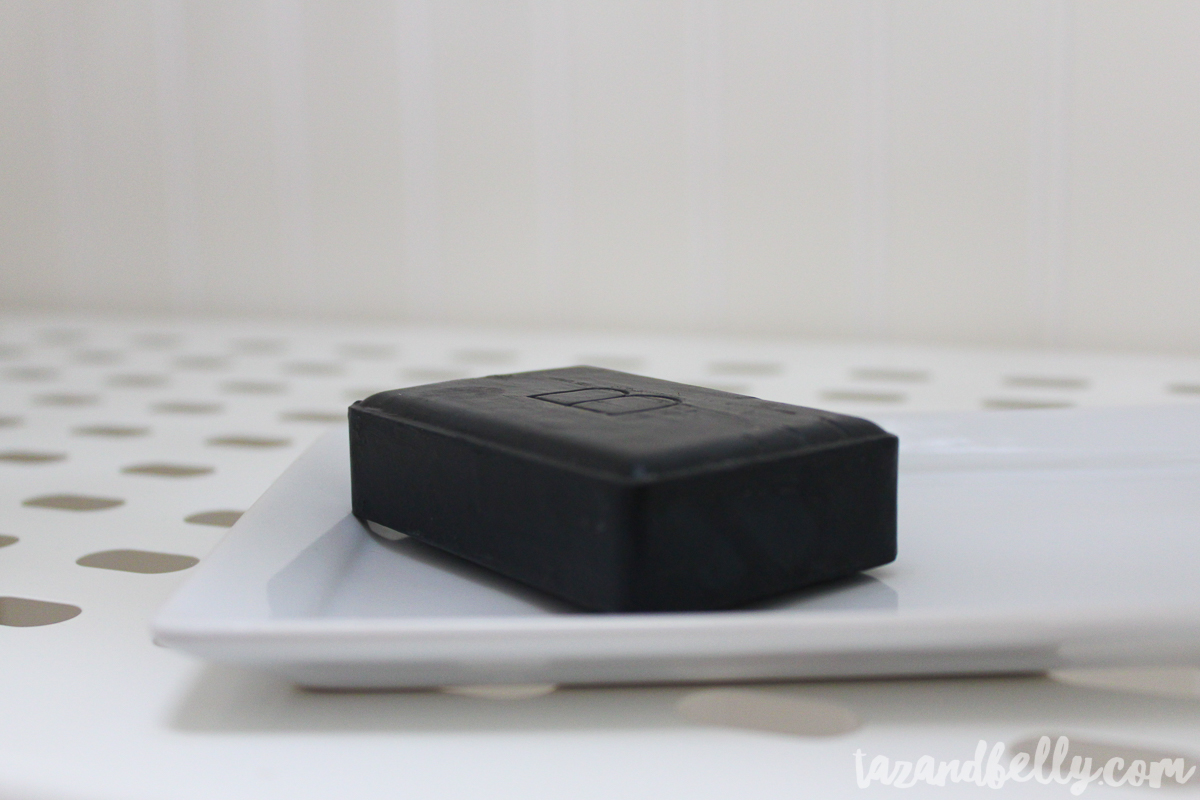 9 | Bestselling Charcoal Cleansing Bar ($24): Our Charcoal Cleansing Bar detoxifies and absorbs impurities in your skin without drying it out, resulting in a smoother, brighter complexion. Made with antioxidant-rich, organic green tea and hydrating organic coconut oil, the gentle formula can be used daily on your face and body.
Thoughts: Another product that I was skeptical about, since everyone and their brother is singing the praises of charcoal in the beauty world. I've been using this at night after I remove my makeup and I love how my skin feels after. It keeps my face from feeling oily, without drying it out, and I never feel tight and uncomfortable after. Depending on your skin's chemistry, you might want to use this every other day or even a couple of days each week, but for my oily skin — daily use is a must!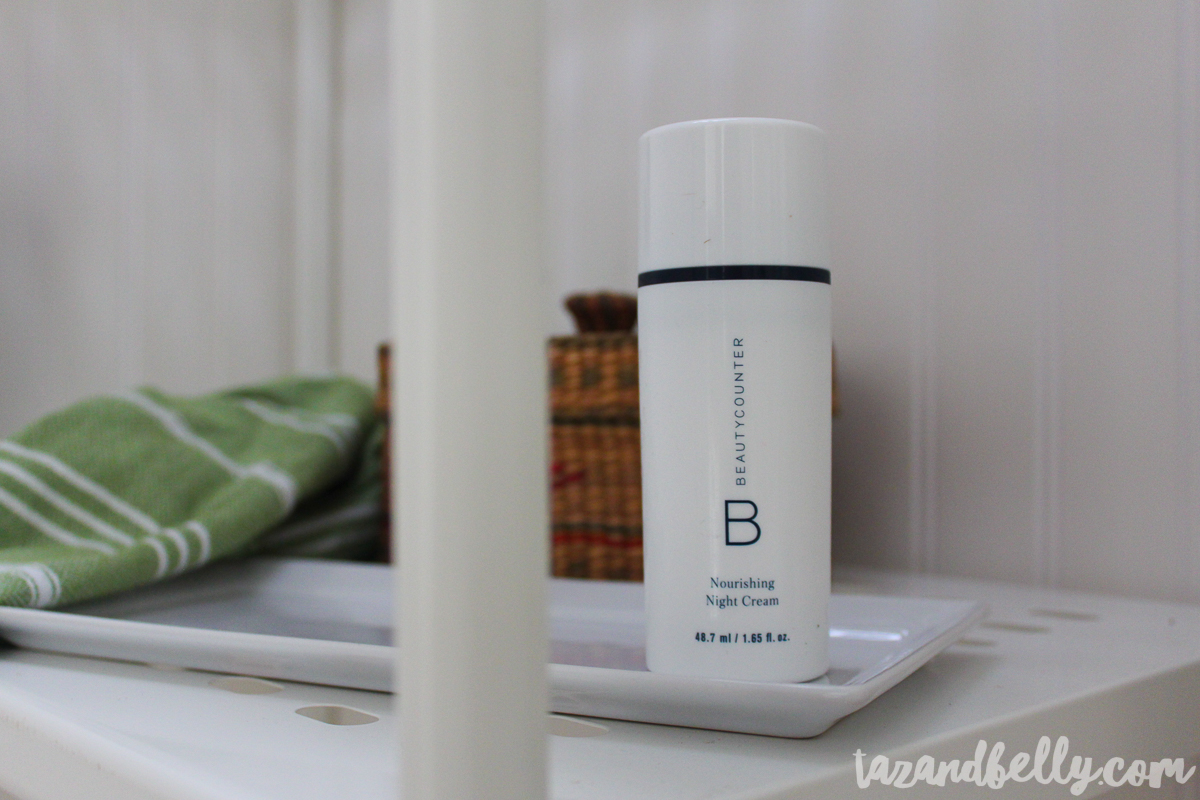 10| Nourishing Night Cream* ($43): A hydrating night cream that nourishes skin while you sleep. Organic coconut oil and aloe hydrate while geranium and green tea protect against dryness.
Thoughts: My last face product of the day is the companion to the Nourishing Day Cream I use first thing. It's a great moisturizer to use apply after I wash my face and keeps my skin from drying out overnight. I'm the world's worst about remembering to remove my makeup and moisturize at night, so this is the step that gets overlooked the most. I am trying to take better care of my skin, though, so I'm excited to report back on how things are going in a few more weeks!
---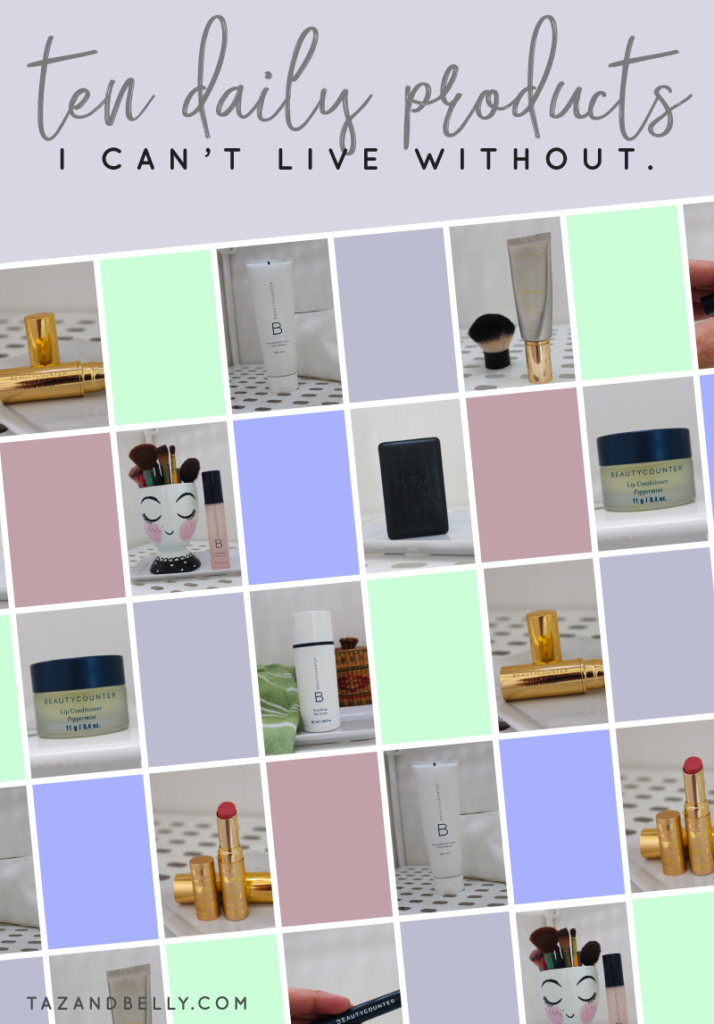 I get that this is a lot of product, adding up to a significant amount of money. I didn't purchase these all at once and I've been fortunate enough to accumulate some credit to offset my beauty obsession. Don't feel like you have to buy every product at once! When I started on this better beauty journey back in the spring, I committed to replacing products as I ran out of something, and that's just what we've done. Since then, I've replaced almost all of my daily use products and we're currently working on home products and cleaning supplies. It doesn't have to be expensive or overwhelming, just make a commitment to take better care of yourself and take pride in every new purchase you are able to make! Most of these products will last many months and some even longer than that. Think about how long you've had that lipstick under your counter?! $30 doesn't sound so bad now, does it?
*You can get all four of these products in the Nourishing Bundle, found here. 
---
Don't forget to join my Daily Facebook Group, where I share weekly blog posts, fun finds, and all the beauty deals I can round up!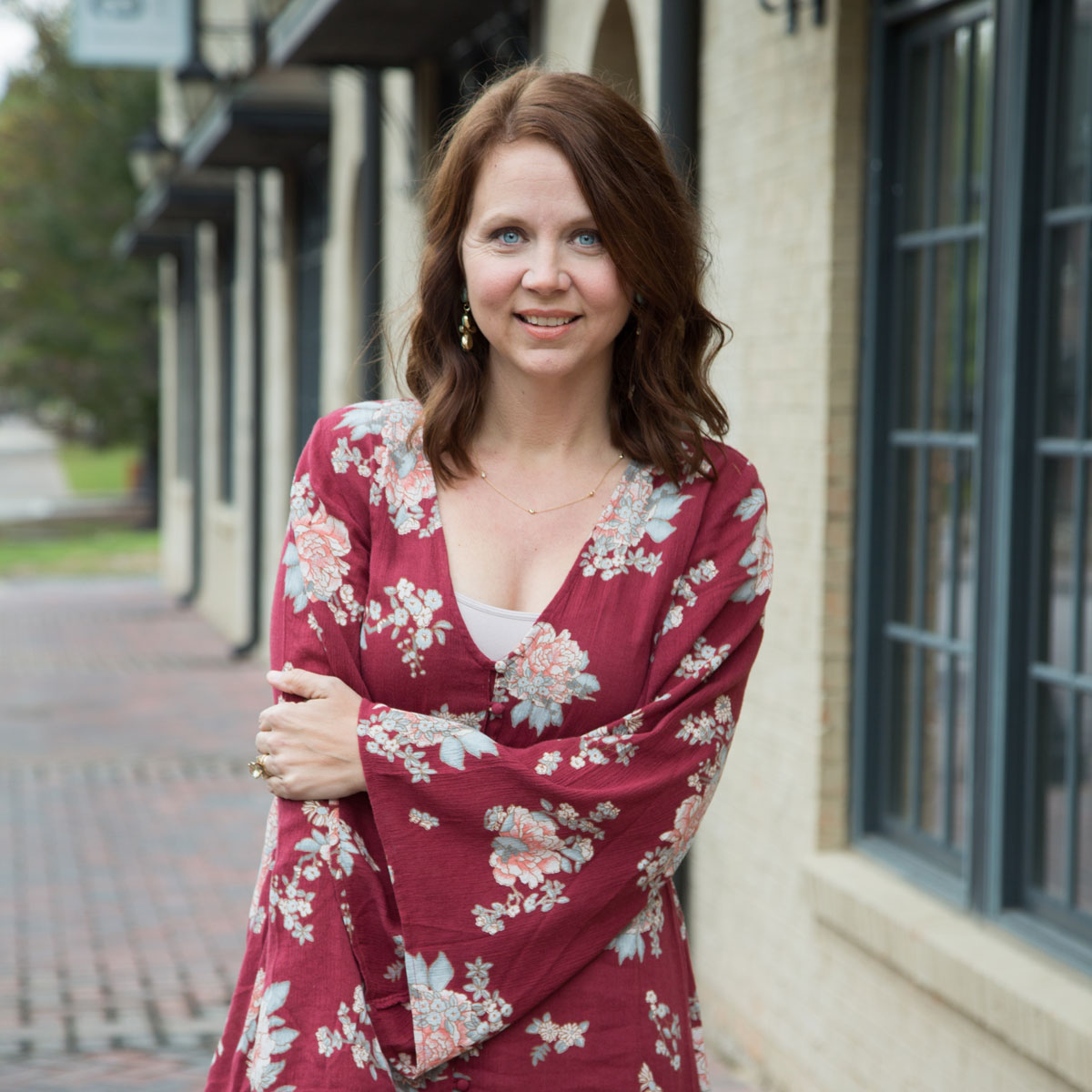 Kristin is married to her high-school sweetheart and the mother to two daughters. Professional by day and creative by night, she is a family lifestyle blogger who writes about faith, family, and fitting it all into a busy schedule. At Taz + Belly, you'll find healthy recipes, children's party ideas, tutorials, DIY projects, and more.
Click Here to Read More About Kristin