I know today isn't the *actual* coffee date link up day, but I did not have the brain power for anything more than a few paragraphs, so a mini life-update it is.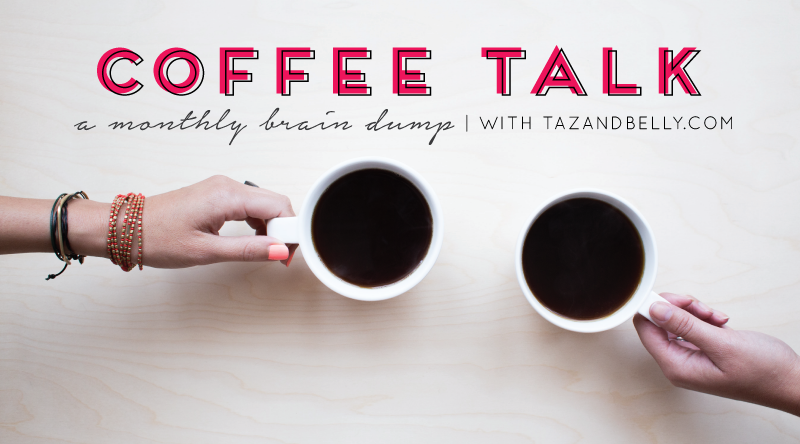 If we were on a coffee date, I'd tell you that time away with your person is the best. I laughed more, slept harder, and had more fun in the last five days that I can remember in a really long time. I can't wait to show you all of the photos and recount a few funny stories, but the short version is: time away from real life is vital.
If we were on a coffee date, I'd tell you that I really hate flying. I used to tell people that I didn't mind flying, but the real truth is — I could totally do without it. I have a hard time sitting in one position for very long, so not being able to stretch out or "switch sides" is really hard for me. Also, canned air gives me a headache and turbulence seems to find me on every flight. Basically, I look fine on the outside, but inside I'm a total wreck.
If we were on a coffee date, I'd tell you that airport security was a nightmare yesterday. Maybe that is the real problem I have with flying. We got to the airport two hours before our flight left, but the line at the security gate was ridiculously long. Finally, a security guard directed us to the international terminal (where we zoomed right through), but the damage had already been done. There was no breakfast (unless you count snack mix and a high calorie soft drink), no bathroom break, and no time to sit down and collect myself before we boarded. I think if I had a little more mental space the flight wouldn't have been so bad.
If we were on a coffee date, I'd tell you our puppy gained at least twenty pounds while we were gone. Okay fine, maybe not twenty, but she is huge. Our girls were pretty happy to see us, but Scoop legit lost her mind. Her tail was wagging so hard for hours. I am convinced she thought we were never coming home.
If we were on a coffee date, I'd tell you that our kids are rock stars. They were both a little intimidated about caring for the puppy while we were gone, but my parents had nothing but praises to sing last night. Ella slept in our room and even manned middle-of-the-night potty breaks and there was only a single accident in five days. I'm calling that a win, even if it was on my sheets.
If we were on a coffee date, I'd tell you Colorado is beautiful. Josh and I were not prepared for how much we would love Denver and we could not stop talking about how pretty everything was. I will forever be a beach girl, but I can definitely see the pull to spend time in the mountains.
If we were on a coffee date, I'd tell you that I'm just glad to be drinking coffee again. I'm sure Denver is full of coffee hot spots, but we didn't visit any of them and I was so tired of white sugar and half and half by the end of the week. My mug full of coconut creamer and coffee was much appreciated this morning.
---
Since I was out for almost the entirety of last week, I didn't get to respond to comments or questions and I didn't talk about any of those posts on social media. While I do love pre-planning content for weeks I'll be traveling, it felt weird not to talk with you about it at all. In case you missed any of my posts from last week, here is a quick recap to catch you up!
Monday | Our first edition of the PUPdate was live on Monday and I shared all about some of our favorite puppy treats and how we're adjusting to life at home with a little one.
Tuesday | I know y'all enjoyed my fitness recap on Tuesday, because I got all of the comments, DMs, and text messages. I'm so glad you are enjoying this journey with me and I can't wait to continue with the progress. I'm giving intermittent fasting a go, starting next week, so I'll be talking more about how that works with OTF in the very near future.
Wednesday | I got my monthly infographic up super early this month and shared a few goals for August (I should really get started on tackling those!), along with what we accomplished in July. It might not have been much, but putting it all in list form definitely keeps me accountable.
Friday | I shared a book review post at the end of the week and it was a good one! I read so many fantastic things in July and I can't wait to see what I can accomplish in August. I have a huge stack of books thanks to Jennifer and Book of the Month Club, but I haven't actually read a single page in August, so far. That is completely out of character for me?!
Saturday | The last post of the week was a skincare update, where I shared ten of my favorite Beautycounter products. I'm loving this series so much and apparently you are, too, because I had a great first month as a BC Consultant.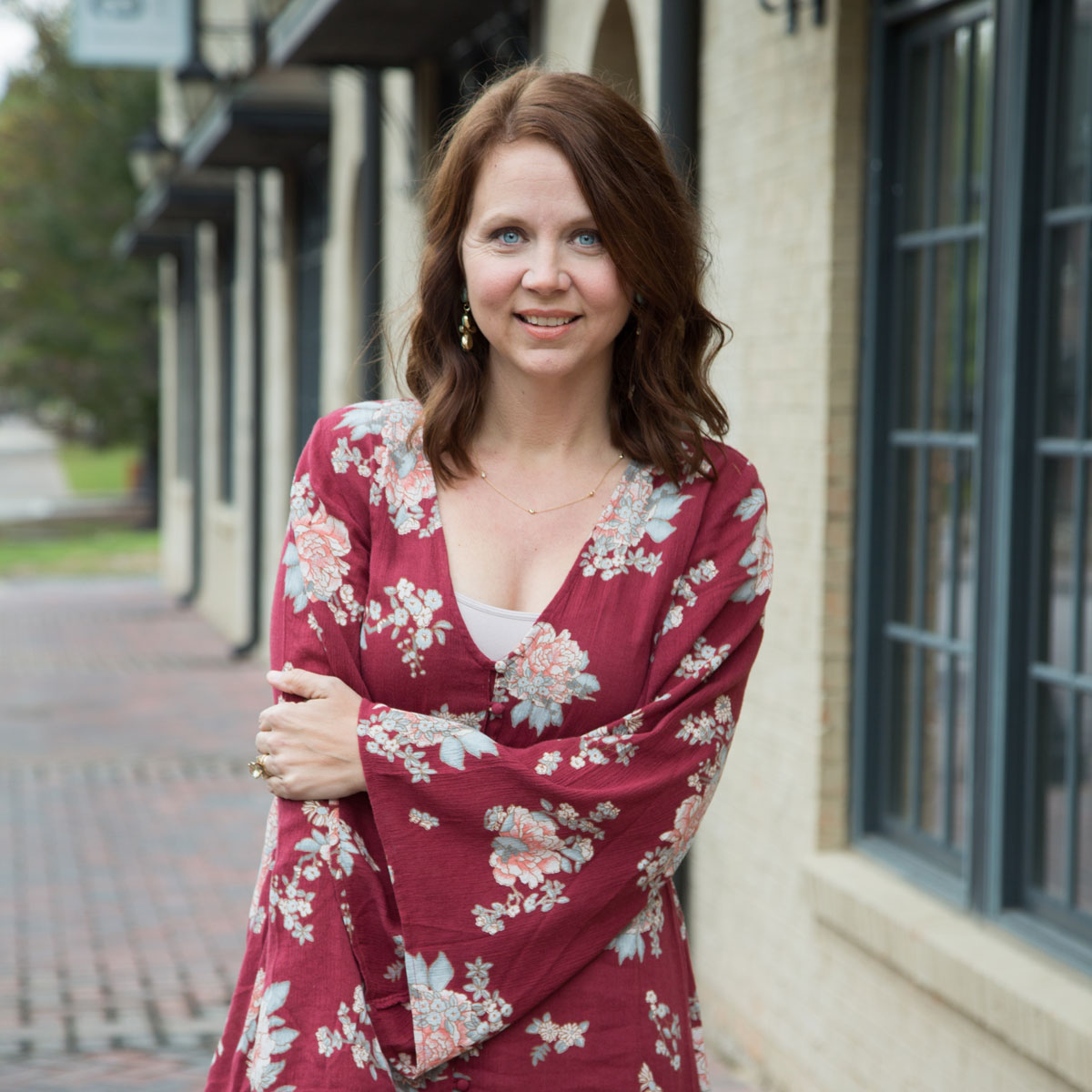 Kristin is married to her high-school sweetheart and the mother to two daughters. Professional by day and creative by night, she is a family lifestyle blogger who writes about faith, family, and fitting it all into a busy schedule. At Taz + Belly, you'll find healthy recipes, children's party ideas, tutorials, DIY projects, and more.
Click Here to Read More About Kristin