If you are hoping for photographs in today's post, let me just go ahead and apologize. Because I was out of town for eleven of the thirty days this month, I don't feel like I got nearly as many workouts in as I would otherwise. I did some running and a ton of biking during our vacation, so I was able to maintain my cardio level when I got back to the gym, but that isn't the same as doing work with weights five days a week. Josh and I both agreed that we wanted to stay on track with our diets while we were on vacation, too. If you follow me on Instagram, then I'm sure you saw the infamous milkshakes and the big box of beignets, so you'll know we did splurge a bit. We did manage to avoid soft drinks for the majority of our vacation, though, I splurged must less than I have in previous years. Our trainer asked me on Wednesday how much weight I had lost and it had been so long since I checked that I hopped on the scale after my workout. I'm down a total of six pounds since the beginning of April. While that isn't a huge amount and not a loss for June at all, I'm just thrilled I didn't gain weight while we were gone.
To make a long story short, I'll be back with a four month update — including photos! — next month and for today, I thought I'd share a few things I've learned over the last three months instead.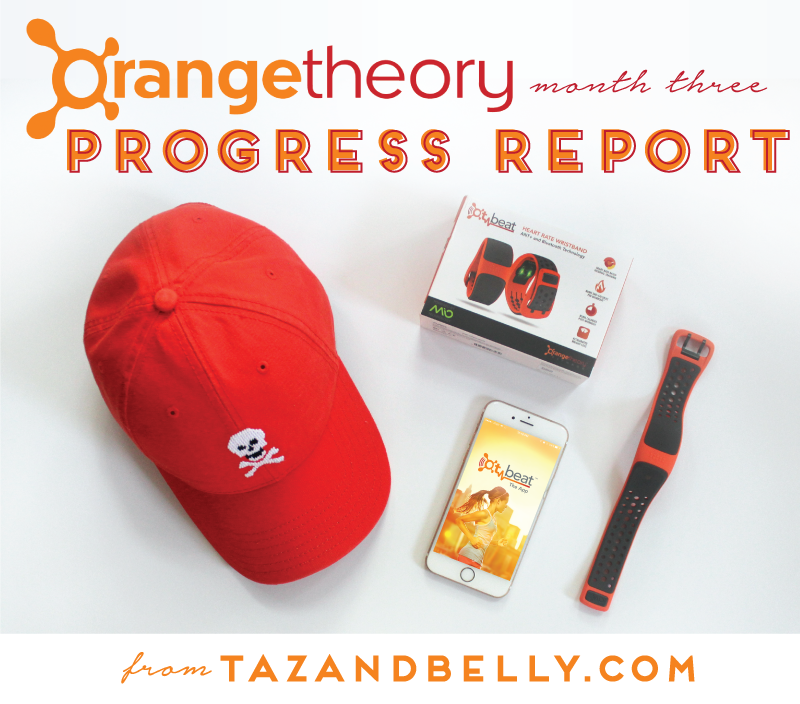 That heart rate monitor can hurt as much as it helps. The idea of the heartrate monitor is to make you aware of just how hard your body is working. Sometimes it's your body that fails on you, but more often that not, it's your brain that quits first. Wearing the monitor helps you see the difference between your head being tired and your body being tired and trust me when I tell you, you can almost always work harder. The downside to wearing the monitor is that you can overthink it. You might start comparing your splat points with someone else or worrying when your monitor does tell you what your body is telling you. I'm not suggesting that you ditch it altogether, but don't let it ruin your workout. I still make it my goal to get between twelve and twenty points per class, but there are many days when I'm thankful for the four I end up with and try not to worry about it too much. After working out with the monitor for several weeks, it because obvious when you are working out hard enough and when you can give it a little more. Listen to your body, work hard, and be patient with the results.
What you wear matters. It doesn't necessarily matter to anyone else, but it will probably matter to you. I've tried all manner of clothing combinations and I know which ones that I prefer. Shorts are a big no for me (even though I wore a pair on Wednesday — #laundryproblems). I don't like running with shorts because there are people behind you on the treadmills. I don't like rowing with shorts, because the added bulk makes the chaffing worse. Working out in the weight room with shorts is fine, unless there are extensive ab workouts. You can always point your legs toward the wall, but wearing capris or pants eliminates the need. I also don't like to wear sleeves to the gym and I prefer a tank whose straps can't slip off my arms. Ella makes fun of me because I come home with my tank straps tucked under the straps of my sports bra all the time. My typical workout attire consists of full length leggings, a loose tank (I like thin cotton tanks, even though they aren't wicking), wicking undies (I prefer Under Armour's athletic options), a sports bra with wide straps, running shoes & socks, and the highest ponytail in the land!
You need plenty of water and plenty of rest. On the days I go to Orangetheory, I drink twice as much water as an average day. Consequently, I can sleep twice as much on those days, too. I used to be a night owl, but now I'm fighting to make it until 9 o'clock every night. It is certainly a culture shock and a schedule change, but I'm trying to make it work! I do better on days when I workout in the mornings — once I shower and eat breakfast, I feel pretty great about the day. On the two days that I work out in the evenings, I often avoid the shower (I know, I know) and it's all I can do to change clothes and make it into bed. Once you get into a routine and adapt to the workouts, you'll find that the need for so much extra sleep will wane.
Don't be late. I've made the mistake of leaving work a little late on a few occasions and it completely stresses me out. Being late is my least favorite thing in the world. Walking into a workout in progress is even worse. You'll miss out on the warmup exercise and might even forfeit a few splat points. Just this week, I got stuck in traffic and walked into the studio right as class was beginning. I had to change clothes, sign in, fill up my water bottle, and locate my station. By the time I was ready to warm up, the treadmills were already increasing their pace. My hair kept falling and everything about the first block of exercises was frustrating. Get there fifteen minutes early, every class. You won't regret it.
Your body won't change overnight. I go through phases where I want to walk around flexing my (baby) muscles and others where I want to hide under a muumuu. The first month was super hard for me. I was very weak and struggled to complete exercises that other people could do with ease. It was hard not to be discouraged at being the last person to finish every single time. In month two, I impressed myself, but I'm not sure anybody else noticed a difference. My clothes started fitting differently and I could tell that I was getting stronger in the weight room. This month, other people started noticing the differences. I started getting compliments on my arms and shoulders and loved having the trainer tell me he could tell a huge difference. I feel stronger and I look stronger. I still have a long way to go and a few problems spots that will probably take months to correct, but I'm loving the progression — no matter how small.
Anything else you'd like to know about Orangetheory? I'm planning to continue with monthly updates as long as I'm seeing significant progress and I would love to answer any other questions you might have! New to the concept of Orangetheory? Catch up by reading my month one and month two updates!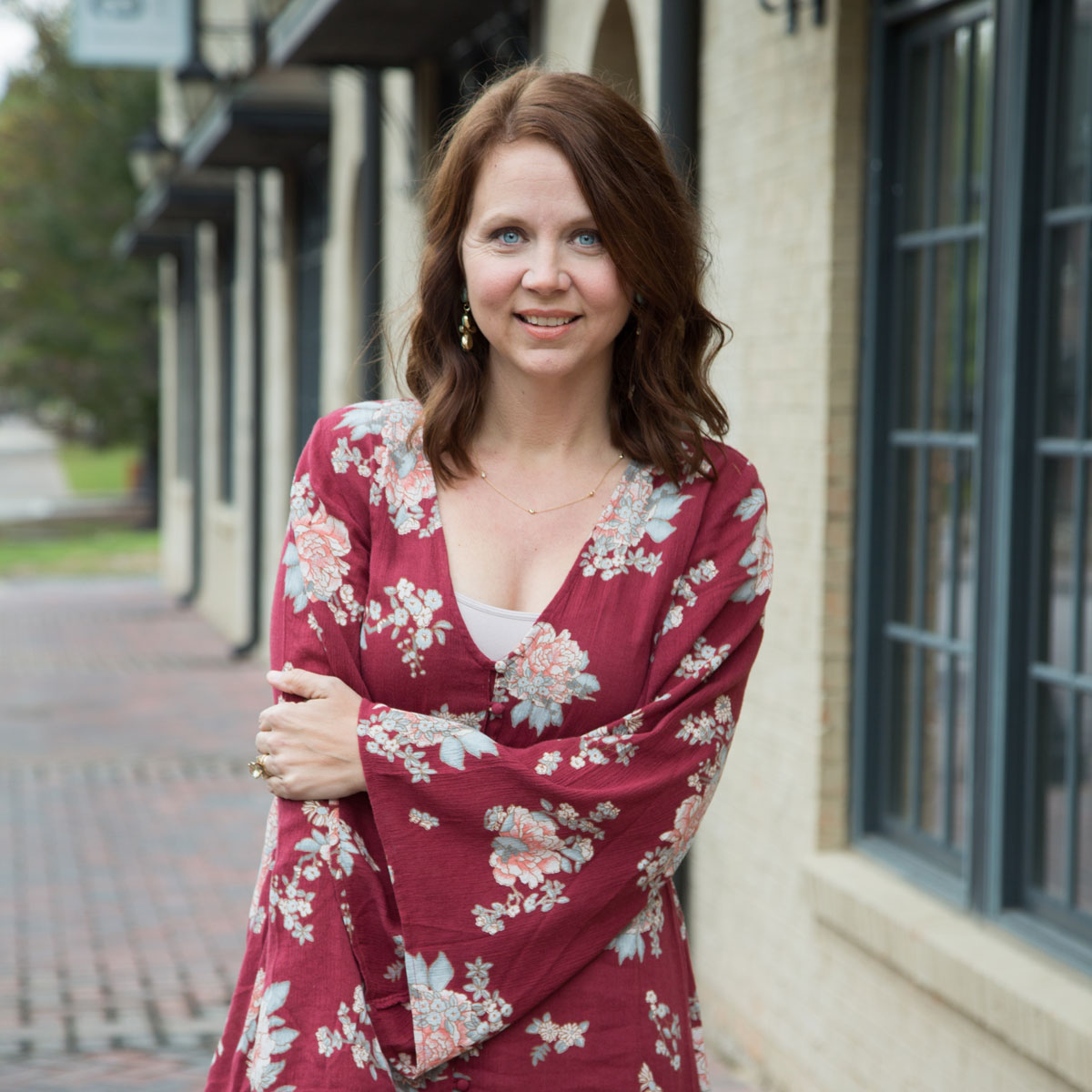 Kristin is married to her high-school sweetheart and the mother to two daughters. Professional by day and creative by night, she is a family lifestyle blogger who writes about faith, family, and fitting it all into a busy schedule. At Taz + Belly, you'll find healthy recipes, children's party ideas, tutorials, DIY projects, and more.
Click Here to Read More About Kristin