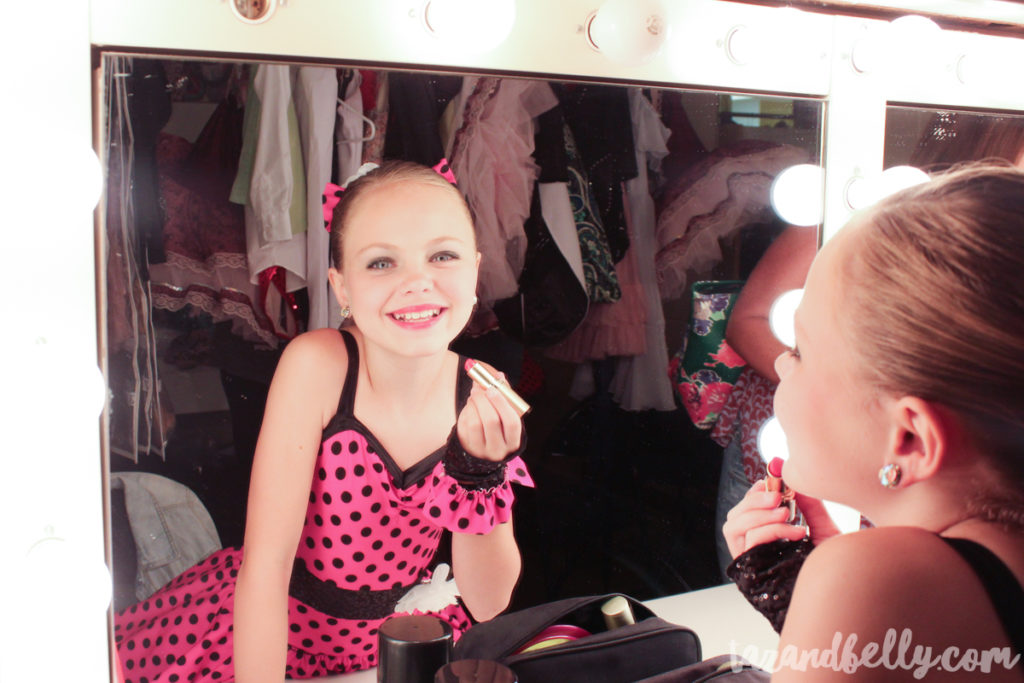 Just like that, eight years of dance is in the books. I have to do the math sometimes and Josh and I regularly argue about exactly how long it's been, but Ella just completed her eighth season of dance and her fifth year of competition. Like every year before it, recital week is exhausting and tear inducing and one of our favorite weeks of the entire year. She danced a minimum of four hours a day for the week preceding recital day and then managed to pull off eighteen dances in eleven hours across three performances. It makes me tired just typing that. Of course, every year I think we can't add one more thing and on the way home from dress rehearsal on Friday she told me she'd like to try the beginner's clogging class. Here we go again.
Since she performed so many times and I took pictures before, after, and in between — I tried organizing these in the most logical fashion to share. Let's take a look at American Bandstand!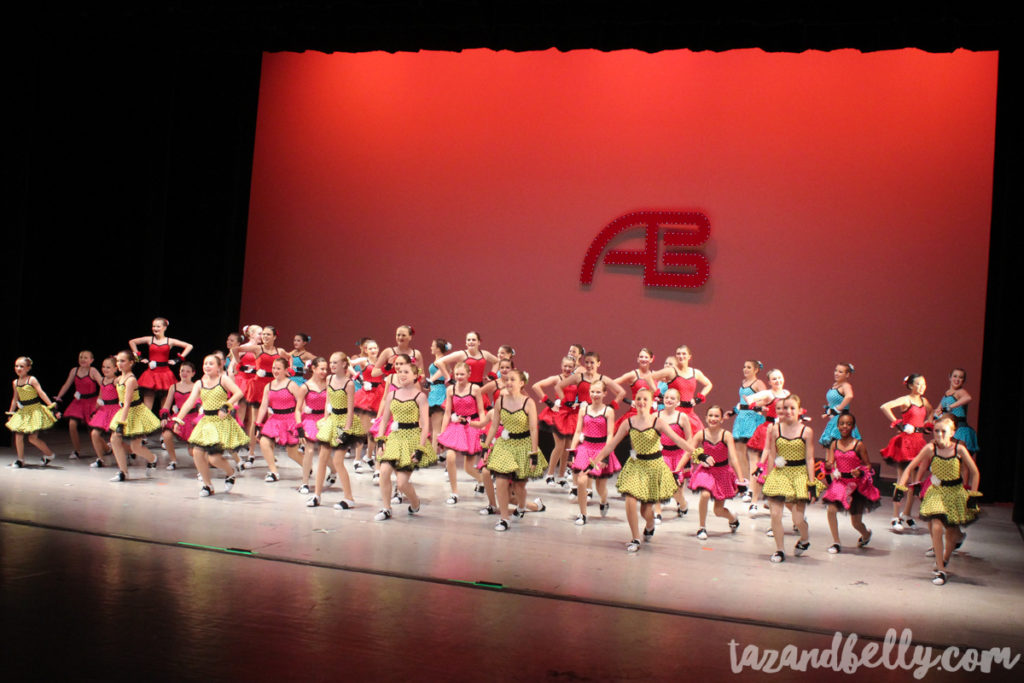 Our opening number is always tap and always a combination of the four older competition teams. The girls danced to the American Bandstand theme song and it was adorable.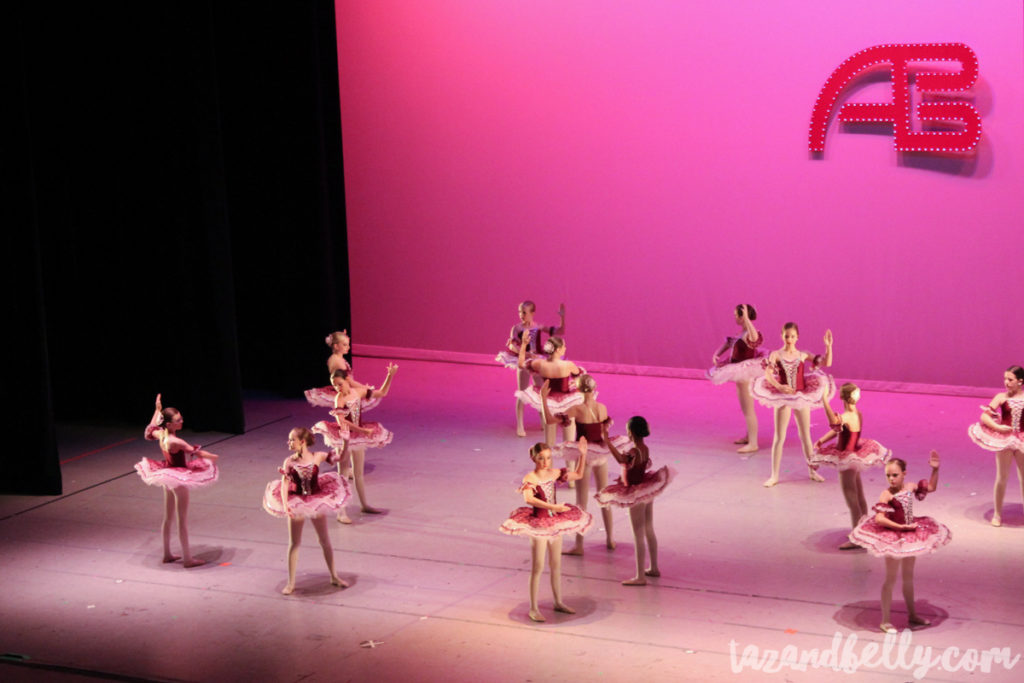 Ballet is not Ella's favorite and the girls were completely weirded out by their Coppelia performance, BUT it was literally the cutest thing I've ever seen. I hate that I don't have a video of this one to share. The girls are dancing dolls who wake up and ultimately turn back into dolls. Their movements were so stiff and perfectly adorable!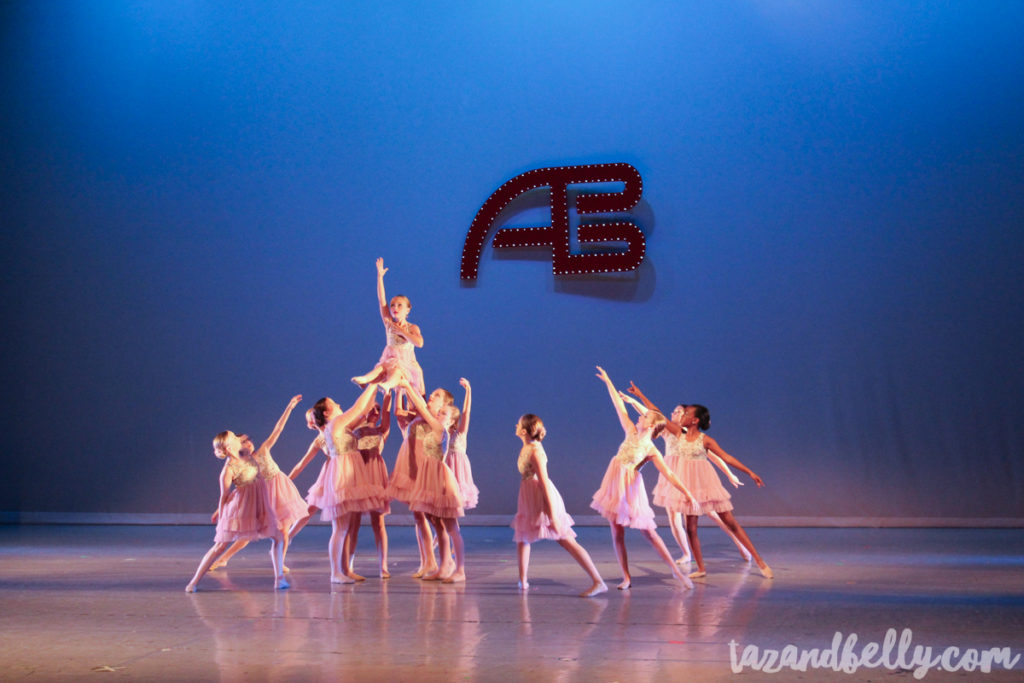 This lyrical dance will long be a favorite for us. Watching Ella get lifted at the beginning always makes me tear up and seeing it for the final time on Saturday was bittersweet.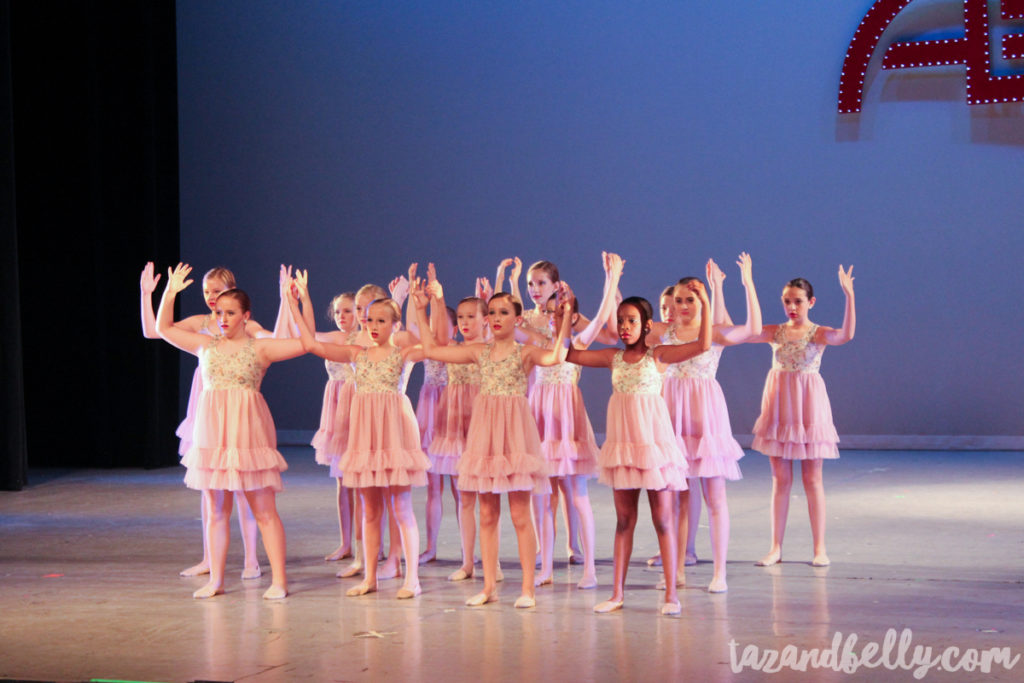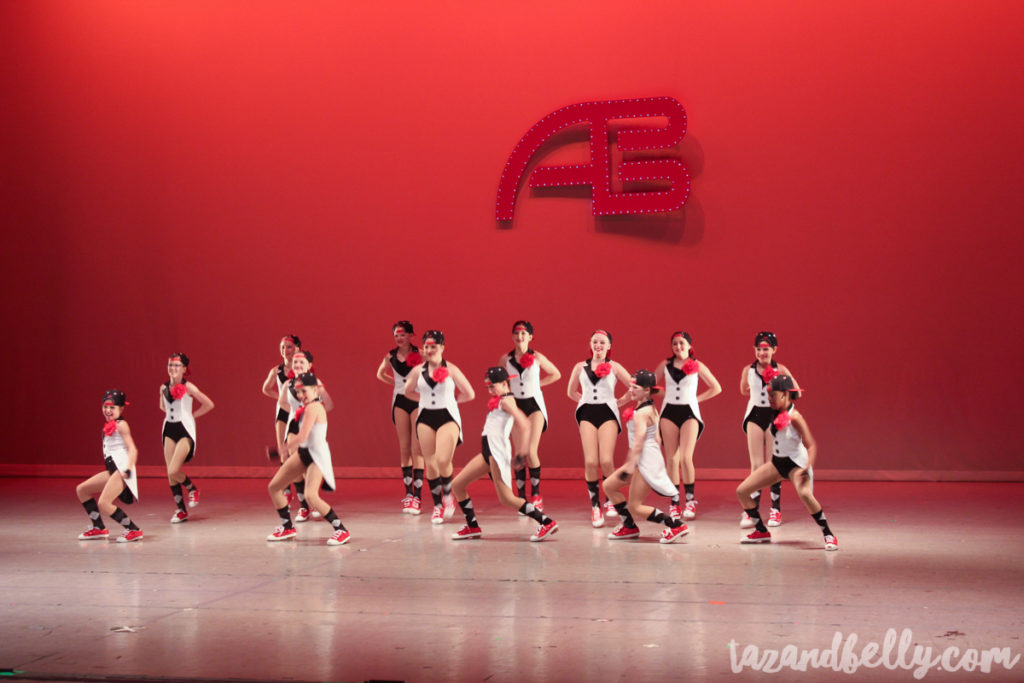 While their tap dance didn't score well this year, it was a crowd and mom favorite for sure. It incorporated lots of hip hop moves, which the girls loved.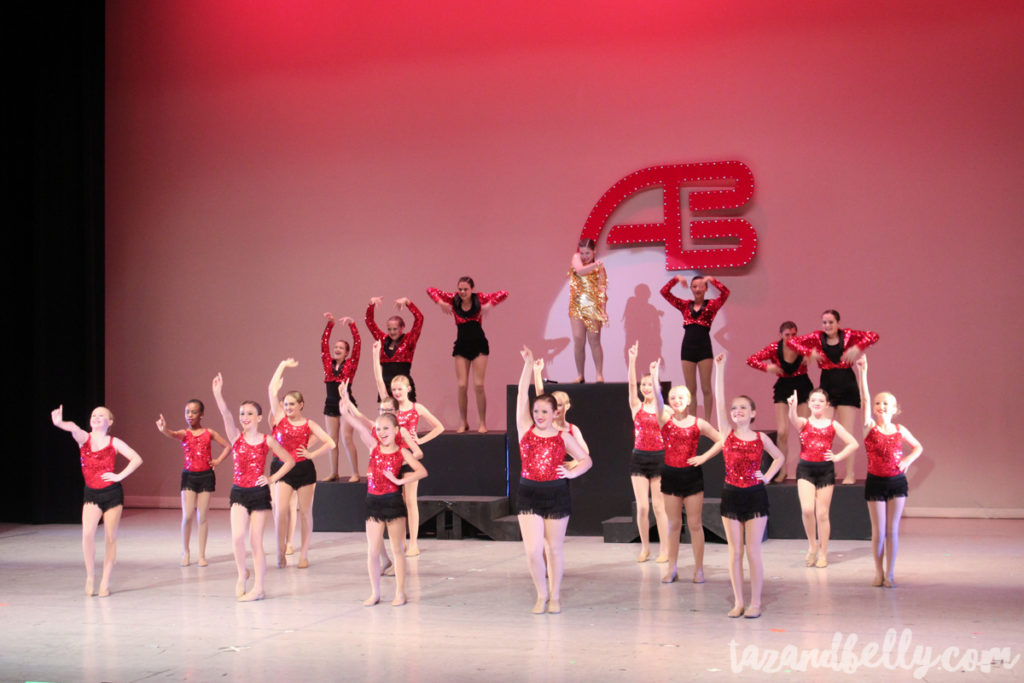 I'll admit, though, that the finale was my favorite dance of the entire year. It was a medley of songs, including the American Bandstand theme song, Rollin' on the River, and Dancing in the Streets. The girls danced in groups and they were so energetic! Everyone was clapping and dancing along during every performance. I shot a video of this one to share in today's post, but I think they may save it for a competition performance next year, so we aren't able to share it just yet. If they change their mind, I'll throw it in a post later this summer.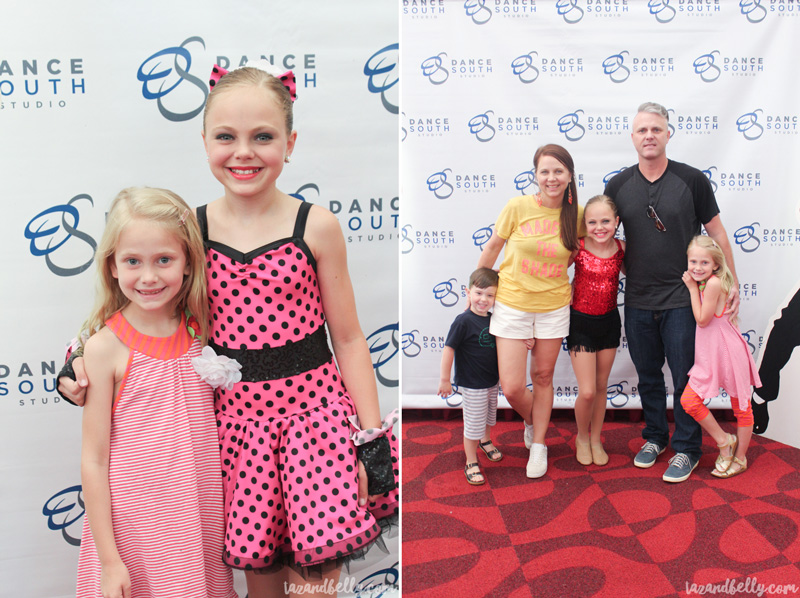 There was a photo backdrop in the lobby for the first time this year and we loved grabbing family photos in front of it. For a few of Ella's costumes, I was able to snag photos in between dances, but some were so close together that we had to have a photo session over our lunch break (imagine how utterly thrilled with me she was!).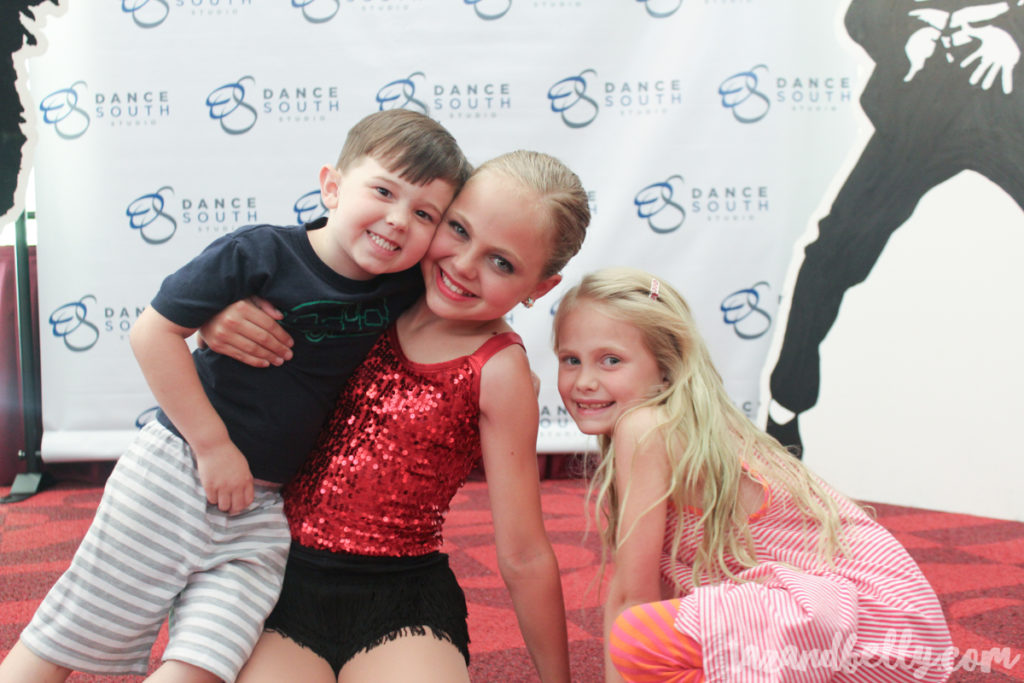 Hudson is such a good sport at these things, but we couldn't help but laugh when he asked, "Just one more?" after every single dance. I finally just started saying yes!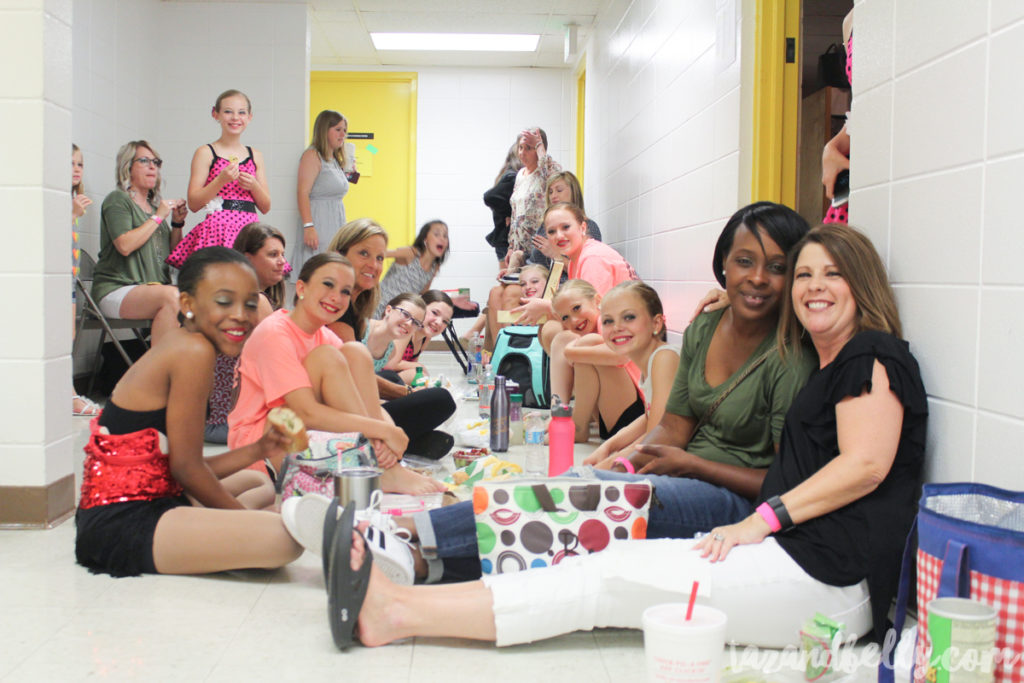 We all joked that this was the truest picture of what dance recital looks like, so I had to snag a quick photo. Mamas, dancers (a few half clothed?!), and siblings getting their grub on in the hallway outside our dressing room. We repeated this scene during both of our breaks between recitals!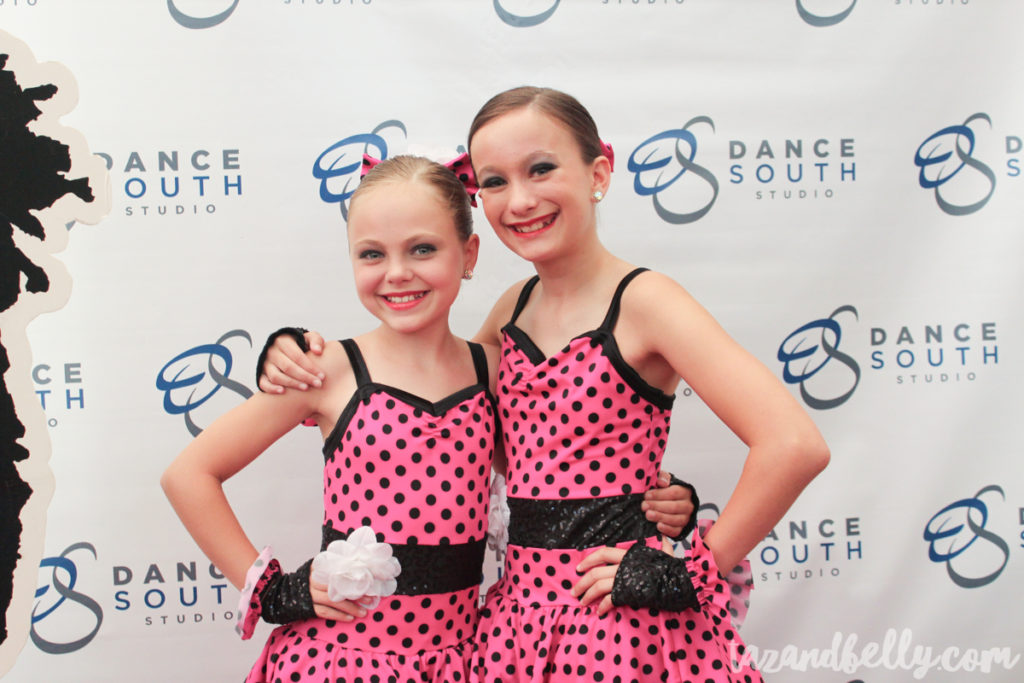 I did my best to snag a photo with some of Ella's sweet friends, but honestly, she loves them all and it would have been pretty hard to get fifteen different girls to take a lobby bound field trip with us!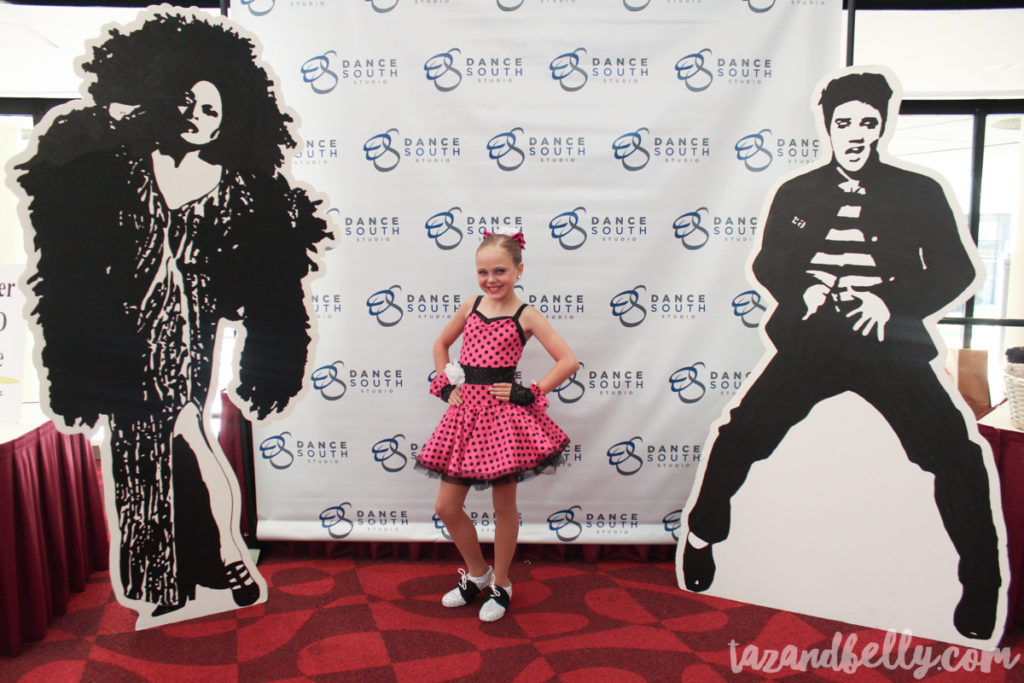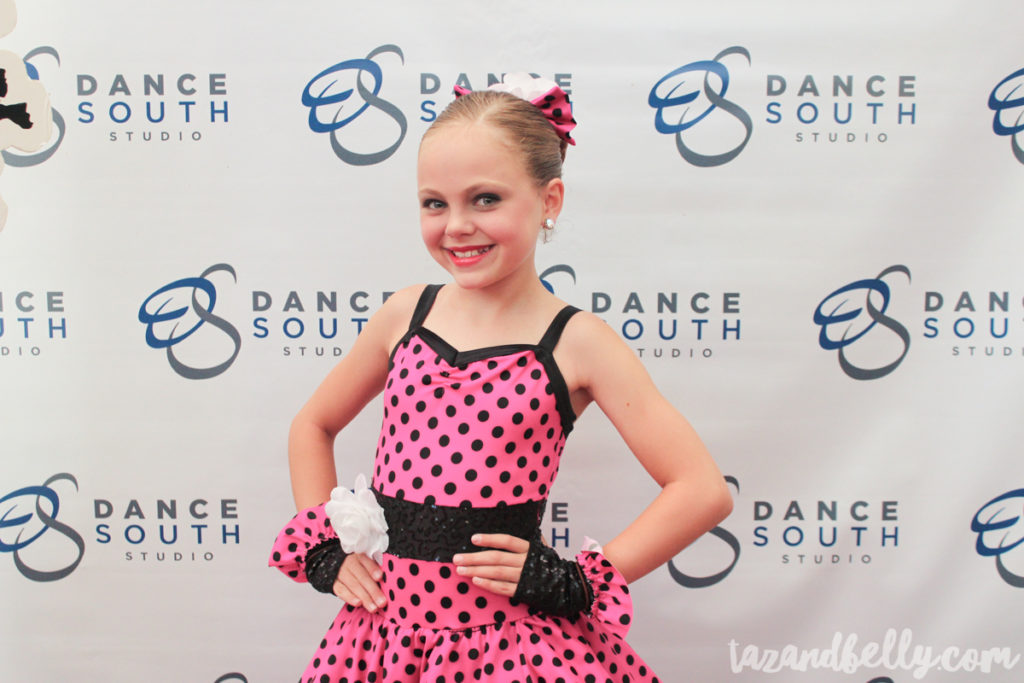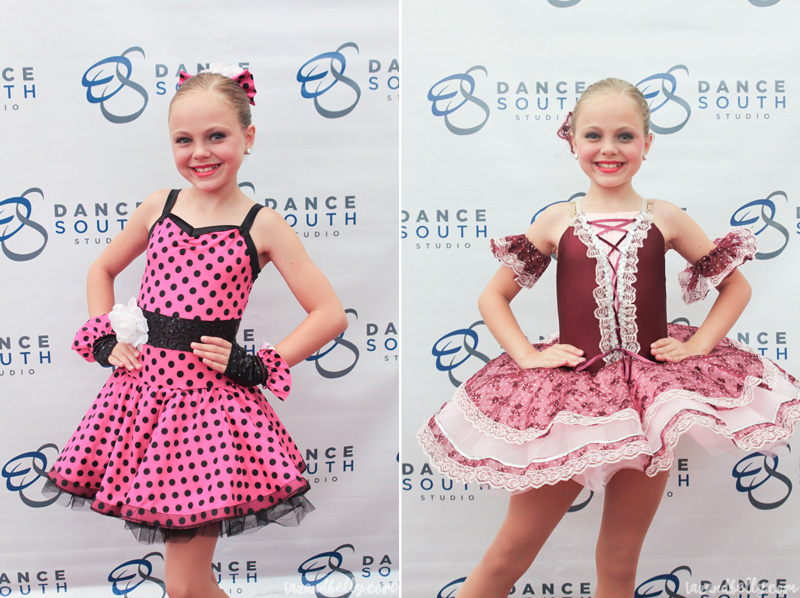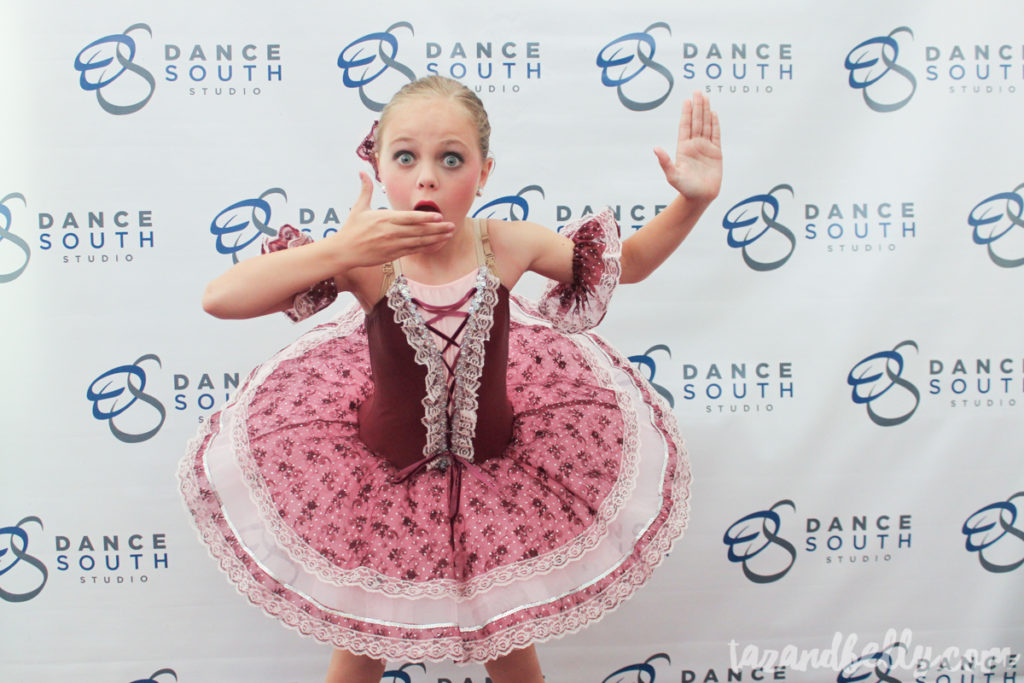 Pretty much my favorite photo of life.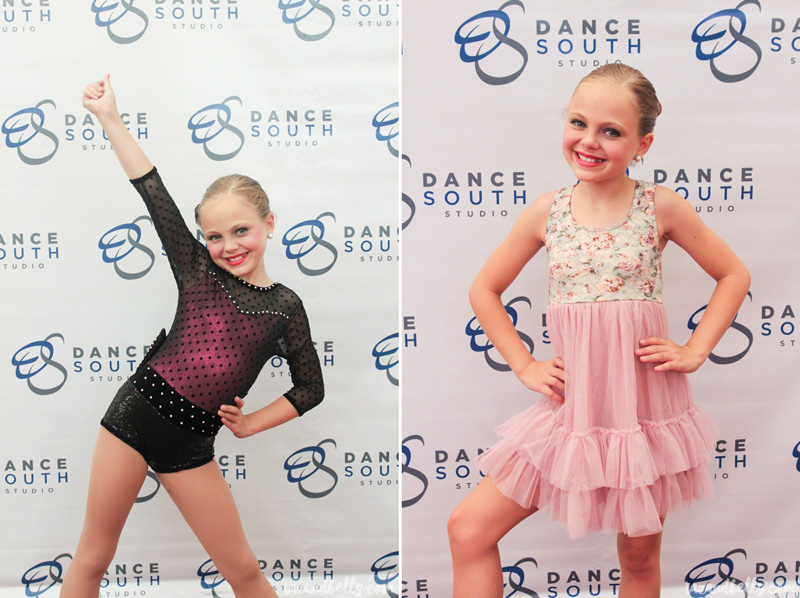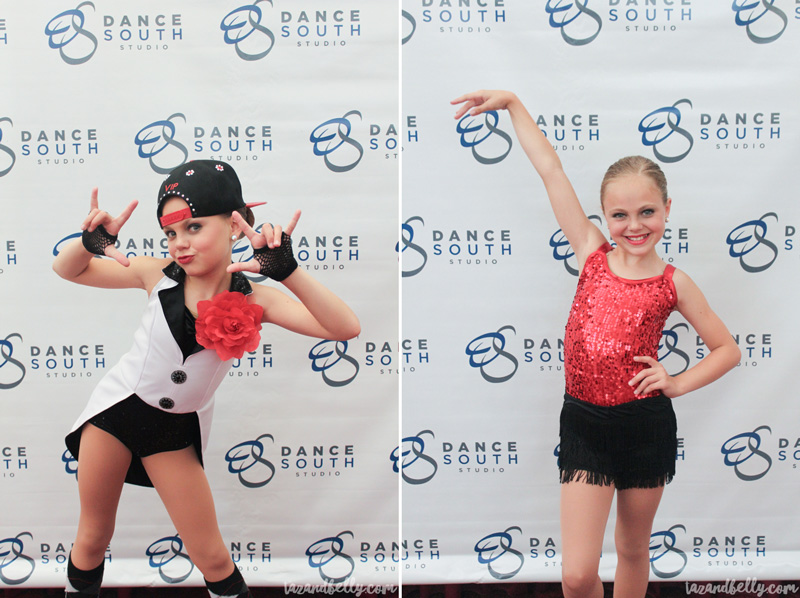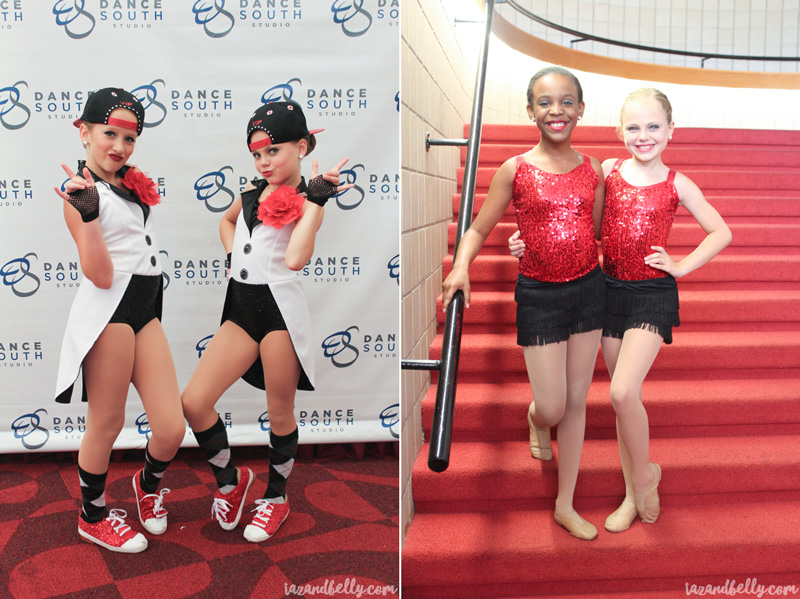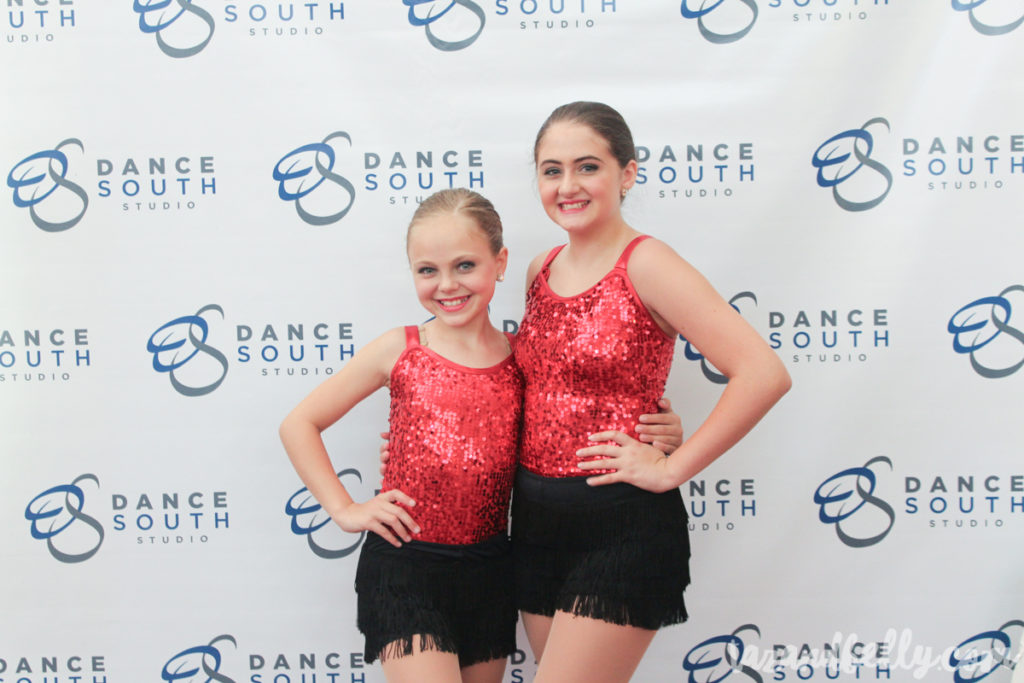 This is Kristen. She was part of a trio this year, but both of her partners were out with an injury on Saturday and had to skip their trio to stay well enough for the group dances. She could have written it off, too, but instead she decided to make it a solo last minute and was amazing. I couldn't believe how brave she was to get on stage by herself, unrehearsed!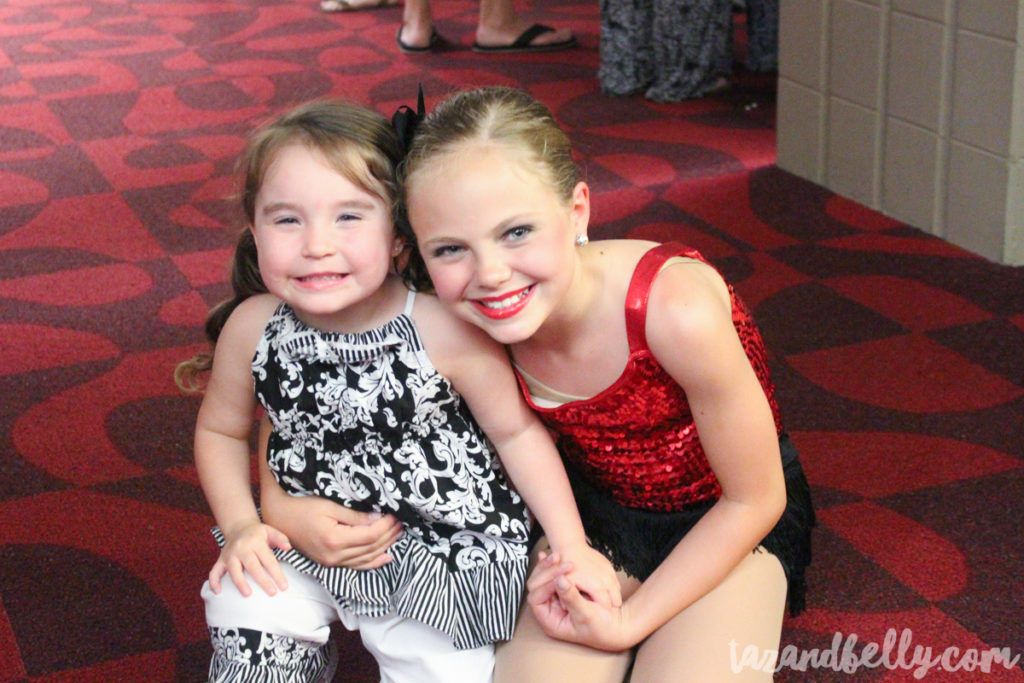 While most of our family came to the morning performance, Josh's mom and brother's family came to the evening performance. My niece, Hayven, was so excited to see Ella after the show and we all agreed she looked a little star struck. It is so sweet to see so many friends and family supporting us in this crazy adventure.
Ella has a few weeks off before her Summer Intensive Dance Camp and then another few weeks off after that before school starts. Once August rolls around, we'll be right back in the thick of it and, apparently, adding one new class to our schedule!
You can check out previous recital posts here: 2016 | 2015 | 2014 | 2013 | 2012 | 2011 (apparently never got blogged?!) | 2010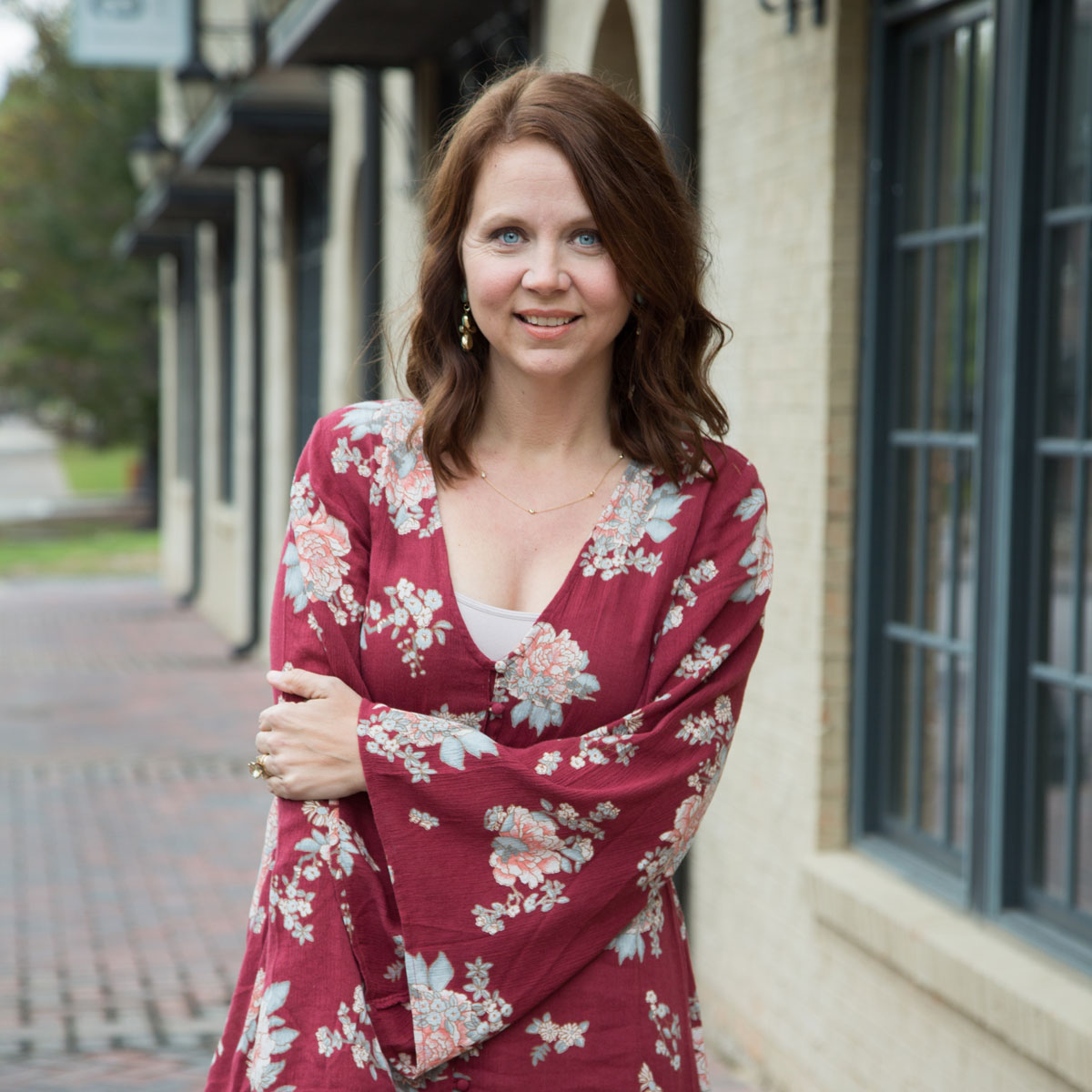 Kristin is married to her high-school sweetheart and the mother to two daughters. Professional by day and creative by night, she is a family lifestyle blogger who writes about faith, family, and fitting it all into a busy schedule. At Taz + Belly, you'll find healthy recipes, children's party ideas, tutorials, DIY projects, and more.
Click Here to Read More About Kristin