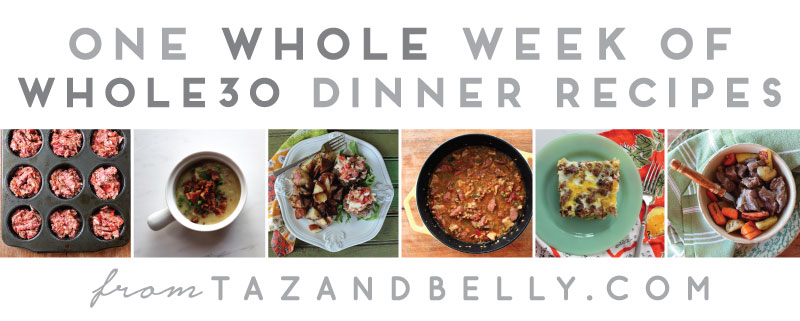 One of the first questions I always get when talking about Whole30 or Paleo meal planning, in general, is what can I eat!? After several rounds of Whole30 and a year of predominantly Paleo eating, we've established a pretty lengthy list of tried and true recipes. While we do like to try new meals from time to time, we're all creatures of habit, and we find ourselves routinely rotating the same 8-10 dinner recipes. Our kids like to know what to expect [surprise brussels sprouts are never a good idea] and I love being about to grocery shop on auto-pilot. Since I'm always referring to these same delicious recipes, I thought I'd put our favorite Whole30 Dinner Recipes together in one place, making all of the printable recipes easier to find!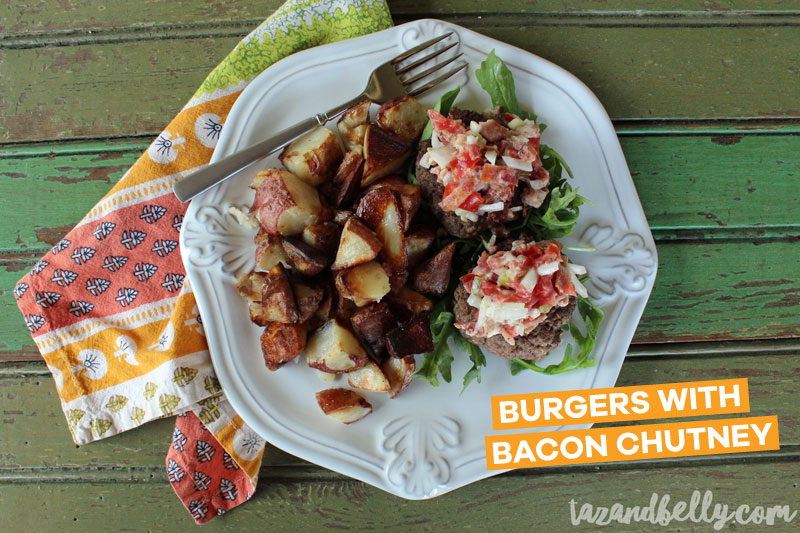 Burgers with Bacon Chutney
Burgers are an "every week staple" and we often whip them up for lunch on the weekends [three cheers for a meal everyone will eat!]. We rarely buy bread or buns, so I'm always looking for new ways to serve them. Our go-to burger "recipe" is to serve them on a bed of greens and top them with something delicious. Guacamole and pico de gallo are both family favorites, but this bacon chutney is the very best!
bacon chutney printable recipe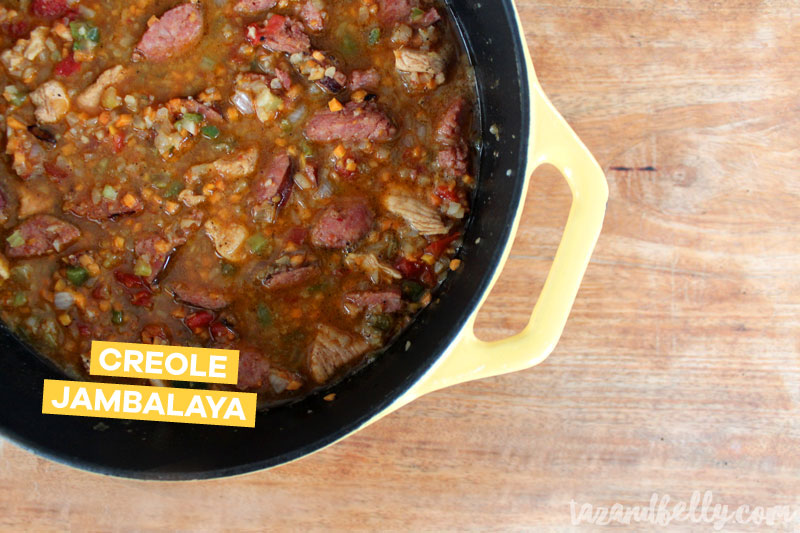 Creole Jambalaya
This is a newish recipe for us — we whipped it up for the first time back in February — and I can't tell you how many times it's been cooked since then. My husband's childhood best friend makes the very best jambalaya and I did my best to recreate a paleo, whole30-friendly version, that we can enjoy any time of year. If you don't love riced veggies, you can always use brown rice instead, but I can hardly tell the difference!
creole jambalaya printable recipe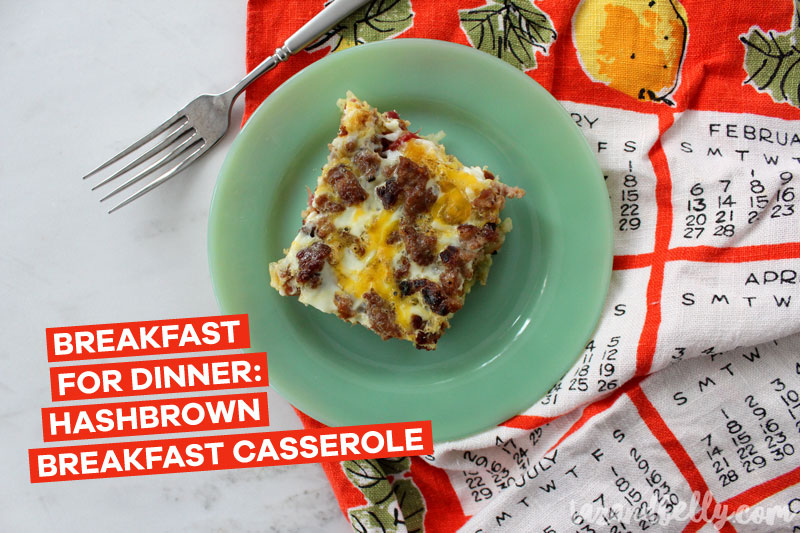 Hashbrown Breakfast Casserole
Everybody in my house loves breakfast for dinner and this is a recipe you can make ahead of time and either heat up individual servings or refrigerate uncooked until dinner. The recipe calls for very simple ingredients, but like any casserole, you can add any of your favorite meats and veggies for a twist. Our favorite way to cook this is with spicy breakfast sausage, bacon and roasted veggies. Who needs cheese when you can have bacon?!
hashbrown breakfast casserole printable recipe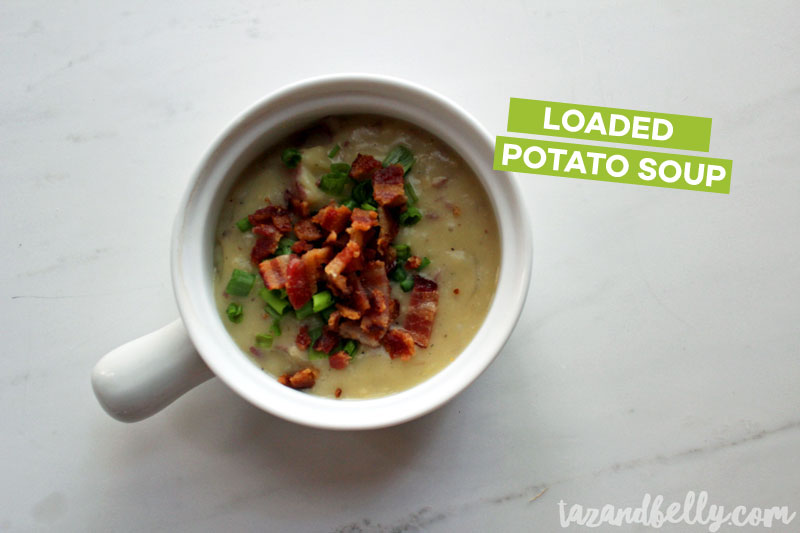 Loaded Potato Soup
I know it's starting to warm up outside, but I'm not quite ready to say goodbye to savory soups and stews. This is another recipe that tastes exactly like your full fat cheese-filled version, but it's so much better for you!
loaded potato soup printable recipe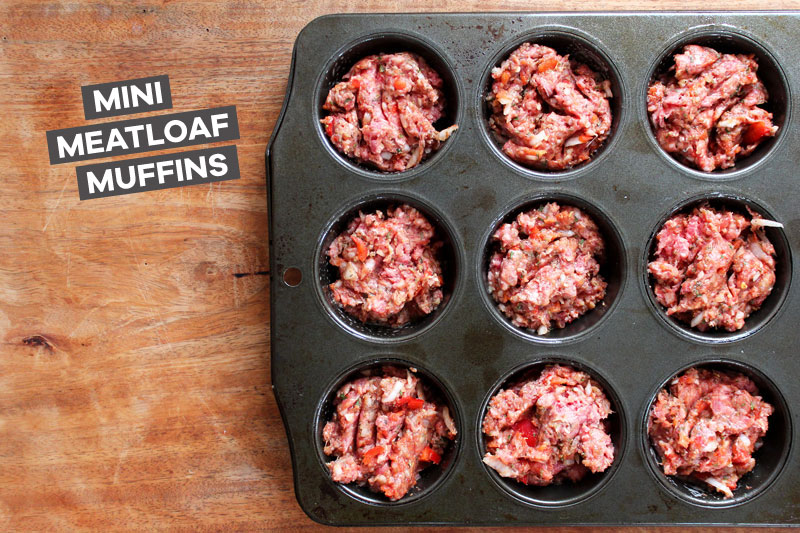 Mini Meatloaf Muffins
We lovingly refer to this as not your mama's meatloaf. Meatloaf has a bad reputation, but it can be so delicious when done well. We've evolved from making meatloaf in a loaf pan, to making patties and grilled on the stove, and have ended up cooking them in muffin tins in the oven. This makes perfectly sized muffins that work for on the go meals and pack perfectly for lunch the next day. Both of girls love these mini versions and you won't even miss that brown sugar topping!
mini meatloaf muffin printable recipe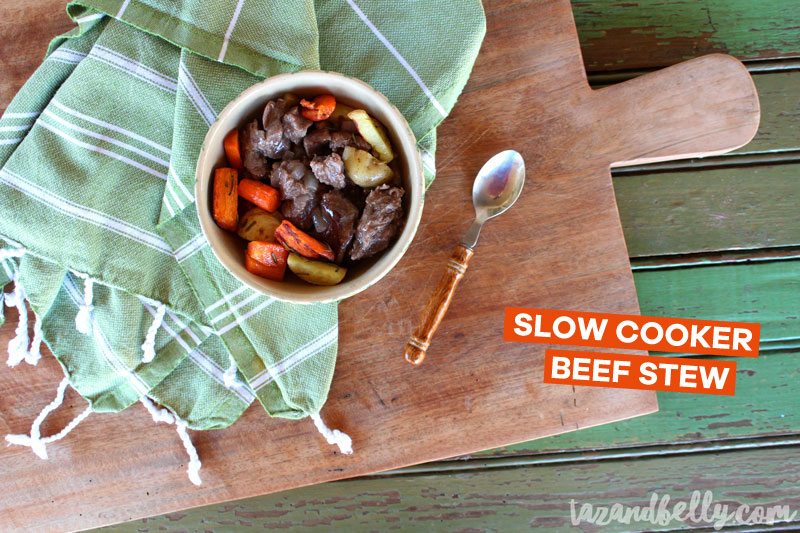 Slow Cooker Beef Stew
This is currently our most popular Whole30 recipe on the site — it is a crowd pleaser. It started as a pot roast recipe and over time has morphed into the most delicious beef stew of all time. You can use your favorite cut of stew meat or opt for a roast that will fall apart in the crockpot. Either way, you'll be sad when the leftovers are gone!
slow cooker beef stew printable recipe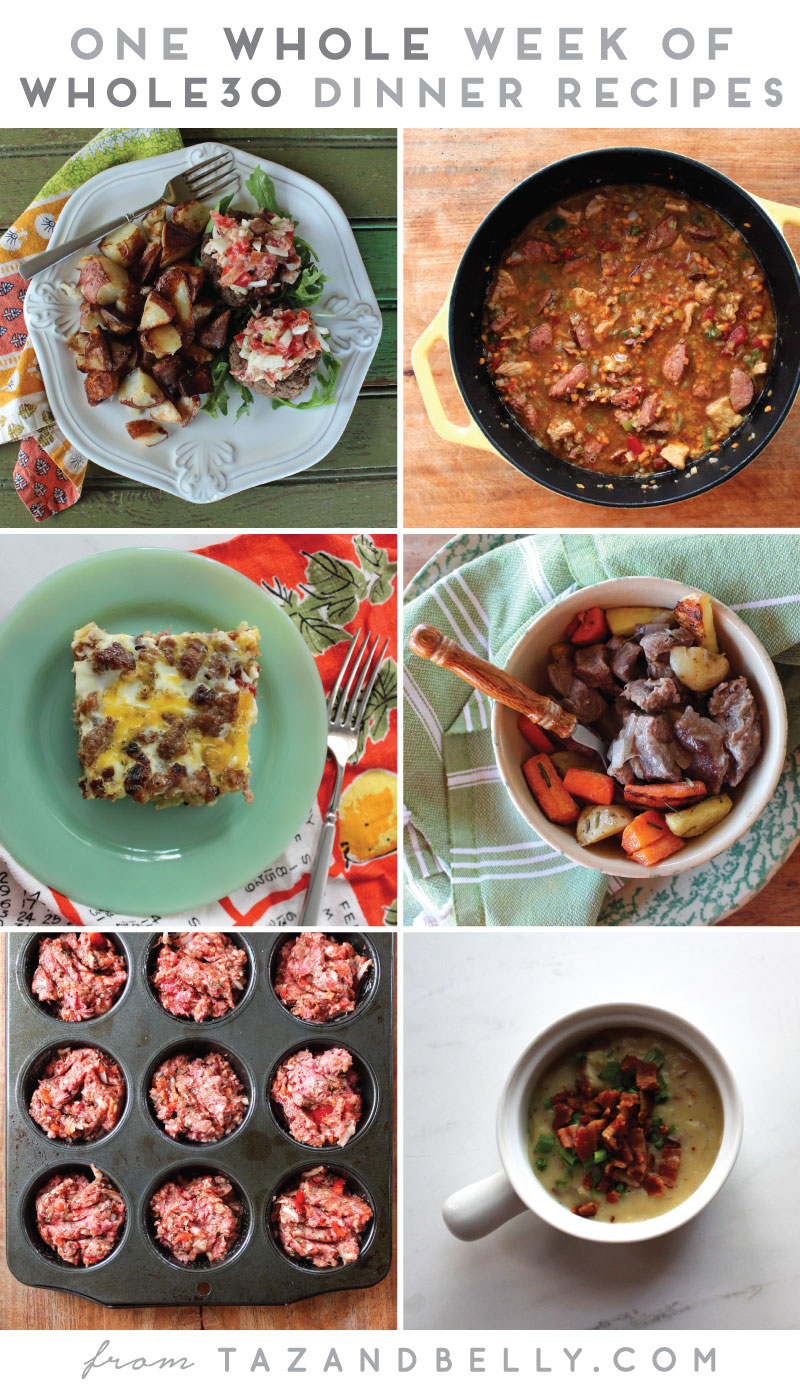 ---
What's on your meal plan this week?!
Don't forget, you can download our free meal planning printable to help keep you organized. It includes space to plan for five dinner meals each week and gives you plenty of space for your grocery list and a few notes each week!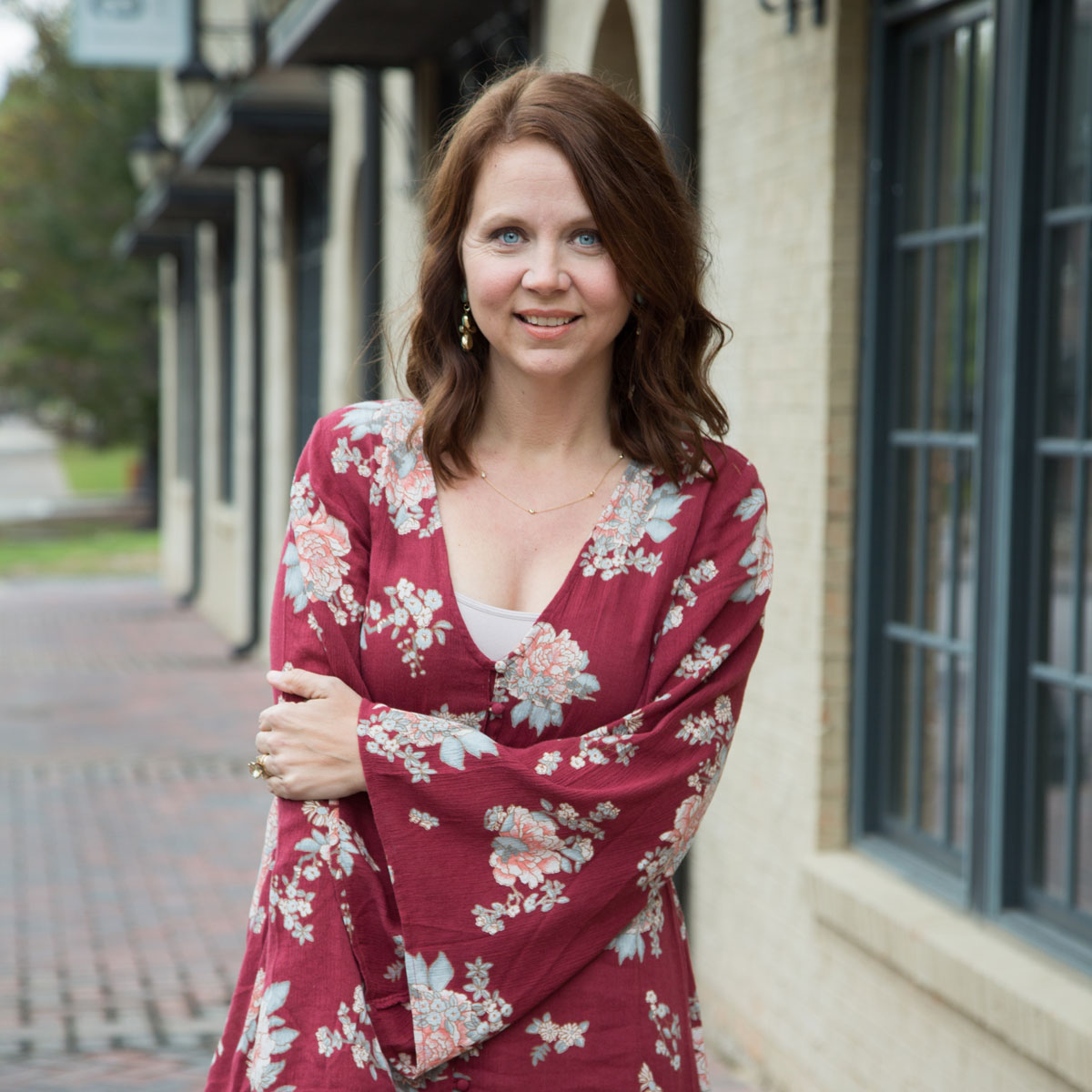 Kristin is married to her high-school sweetheart and the mother to two daughters. Professional by day and creative by night, she is a family lifestyle blogger who writes about faith, family, and fitting it all into a busy schedule. At Taz + Belly, you'll find healthy recipes, children's party ideas, tutorials, DIY projects, and more.
Click Here to Read More About Kristin