Disclosure: Affiliate links appear in this post. Any purchases made using these links will earn Taz + Belly a small commission. You can read more about our affiliate relationships here.
---
Just like every month, I'm joining Erin today for a coffee date. Wanna come?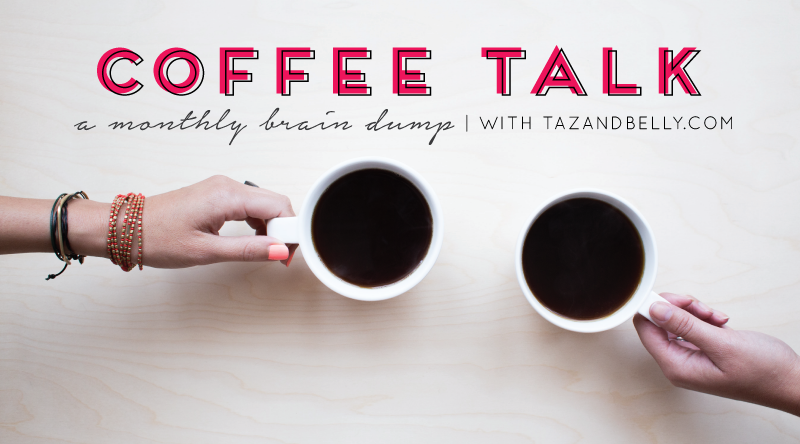 If we were on a coffee date, I would tell you that I finally got my life together! I spent a few afternoons last week, going through paperwork, organizing my planner, making [and checking off] lists and generally feeling better about myself. I have been such a bad adult this year and I've told you all numerous times that I was going to get it together, but I actually did it this time.
If we were on a coffee date, I would ask you if you knew about the Healthy Living App from EWG. I've been using their site for a few months to read more about the products we're buying and I just discovered this month that there is an app. Josh makes fun of me for being a hippy on a regular basis, but even he got me to scan a few things on our early morning Walmart date over the weekend. It has turned into a game for me at the grocery store — how many products can I buy with super low scores this week?!
If we were on a coffee date, I would tell you that we didn't do any meal planning this week. I usually share our meal plans on Sunday mornings, but yesterday was filled with church, Orangetheory and dance pictures. By the time I got home, I was starving to death and I couldn't hold my eyes open long enough to make a grocery list, much less write a blog post. Tonight we're having burgers and oven roasted potatoes [because: easy] and it looks like we'll be flying by the seat of our pants for the rest of the week. It's Sophie's birthday week, so we'll likely be eating gluten free pizza and celebratory a few nights anyway.
If we were on a coffee date, I would tell you that if you eat burgers this week, you should this make bacon chutney. Josh asked me on the way out the door if I was planning to make some for our burgers tonight. It looks like I am!
If we were on a coffee date, I would tell you that I'm thinking about joining the 10×10 Spring Challenge with Style Bee & Unfancy this month. I actually took photos of my ten items and photos of the first look this morning, but then my camera battery died and I couldn't find the charger. My introductory post might be a little late, but I'll share it with you soon.
If we were on a coffee date, I would also tell you that there won't be a recap of What I Wore in March — mostly because I didn't take many photographs, but also because I'm ten days into April and I don't care anymore. I'm ready for spring items and don't even want to think about looking at photos from cooler days. Forgive me?
If we were on a coffee date, I would tell you that I had the best Saturday day date with Ella this past weekend. Ten year olds are interesting little creatures and I learn something new about her and from her every single day. We were gone almost seven hours, spent all of our money [sorry, Josh], and laughed until our sides hurt. She had a budget, a list of items she was shopping for, and was completely and totally in charge of our itinerary. Are you the least bit interested in a post about how we shop with kids? I've implemented some new rules for shopping as a "big kid" and we got lots of interesting looks and comments on Saturday. I think it's something you might enjoy!
If we were on a coffee date, I would tell you that I broke my spending fast on Saturday. I bought two pieces from Gap for myself (here and here) and I'm regretting not getting a third (here). All three items were on my spring wishlist, and I felt like I was able to make a more thoughtful decision after a 75 day spending fast than I would have otherwise. I tried on things at several other stores, but knew I didn't want to add anything to my closet unless it was exactly what I was looking for. If I'm still thinking about that third item at the end of the day, I'm going to swing back by and pick it up after work.
If we were on a coffee date, I would recommend graphic novels for your kids. My mom bought the first book in this series for Sophie over the weekend, and she might have read all 200 pages in a single day. I've never even considered comics or graphic novels for the girls before now, but it might be something worth investigating. I've since ordered her the rest of the series for her birthday and I am hoping to find a few more she might love. Do you have any suggestions?
If we were on a coffee date, I would remind you that Friday is also the Little Letter Link-Up. Are you planning to write letters with us this week? I'm kind of thrilled that our link up falls on Sophie's birthday, because I'll be sharing some letters to her and a few fun snapshots I captured over the weekend.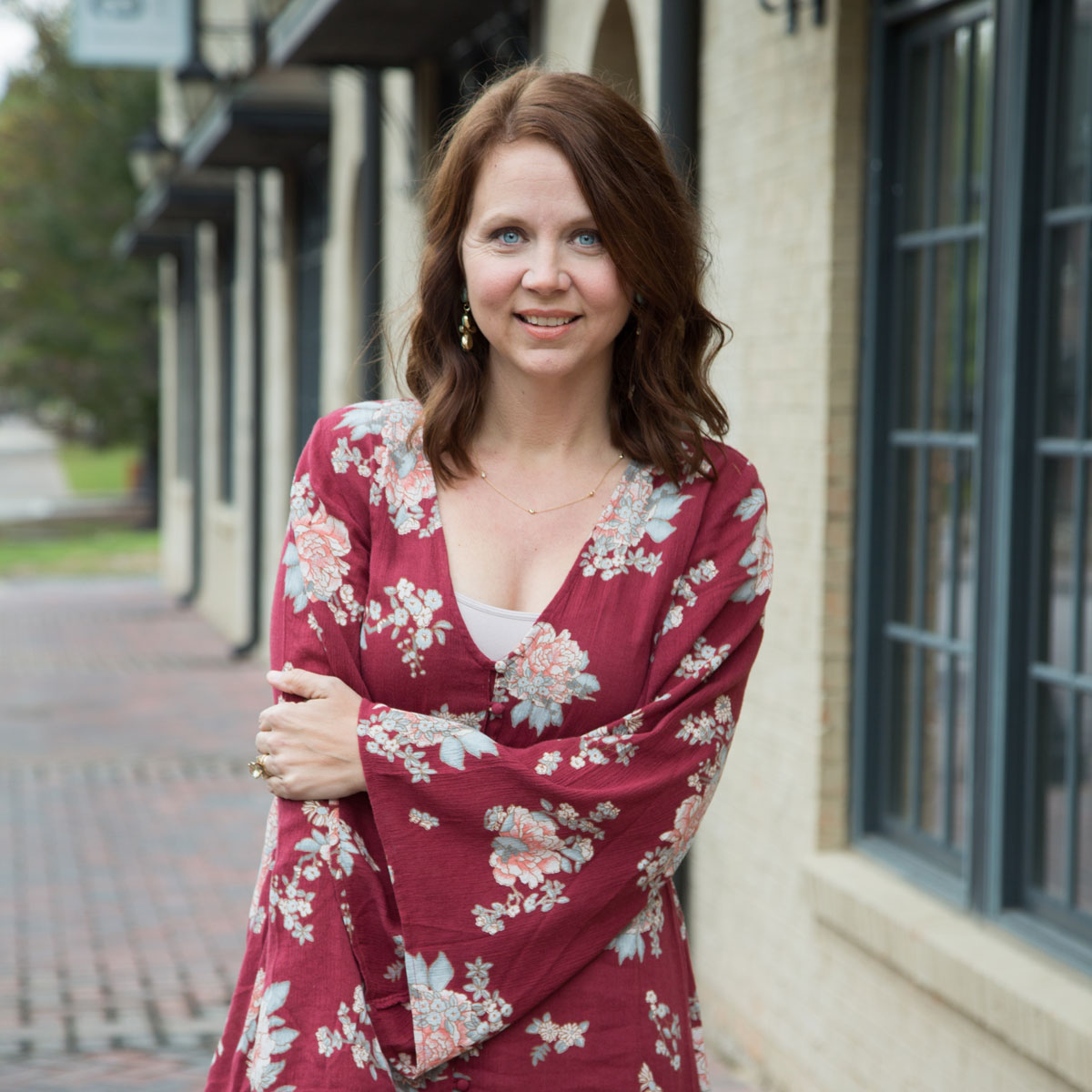 Kristin is married to her high-school sweetheart and the mother to two daughters. Professional by day and creative by night, she is a family lifestyle blogger who writes about faith, family, and fitting it all into a busy schedule. At Taz + Belly, you'll find healthy recipes, children's party ideas, tutorials, DIY projects, and more.
Click Here to Read More About Kristin