Disclosure: Affiliate links appear in this post. Any purchases made using the links in this post will earn Taz + Belly a small commission. You can read more about our affiliate relationships here.
---
Remember last month when we talked about the 11th instead of the 10th? Maybe I should just switch the days I share for my day in the life posts or maybe I'm just destined to be a day late. I remember looking at my calendar on Friday and noting that Monday would be the day I documented, but it wasn't until about two o'clock in the afternoon that I realized I didn't grab my camera and hadn't even thought about it. Here's to Tuesday the 11th instead!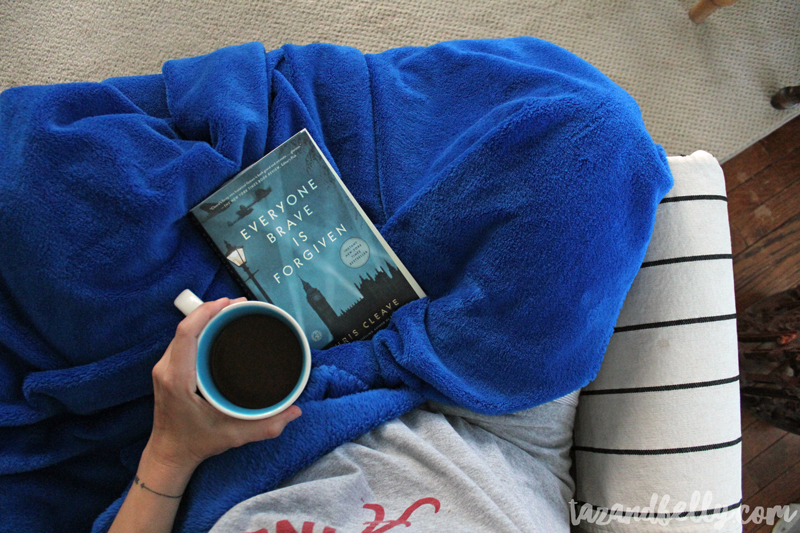 This day started out like pretty much every other weekday in recent history. I curled up in the sunroom with a deep cup of coffee and a new book, right after the girls left for school. Y'all know I love historical fiction and if the World War II novels I read last year were any indication, this one is going to be good! I'm not far enough into it to make a prediction yet, but I'm hoping to find a few consecutive hours, later this week, to really dig in.
Don't be surprised by the dirty coffee cup on my counter — I amass quite the collection by week's end. I love this little planter from Target, but I use it to corral all of my makeup brushes instead. Josh and I had a very deep discussion about deodorant while I got ready Tuesday morning. He thinks my obsession with natural products is hilarious, but points out that he's known I was a bit hippy dippy from the very beginning. I am loving all of my products from Primally Pure and we've been adding a few other items to our shopping list each week. He still hasn't found a natural deodorant that's he's super happy with, but he's willing to try. I did add Dr. Bronner's lotion, hand-sanitizer, and bar soap to our list last week. I was HORRIFIED after reading this article about how bad for you that hand sanitizer really is. Let me tell you that Ella is thrilled to carry around her own personal spray bottle at school. She's already told me how ridiculous I am.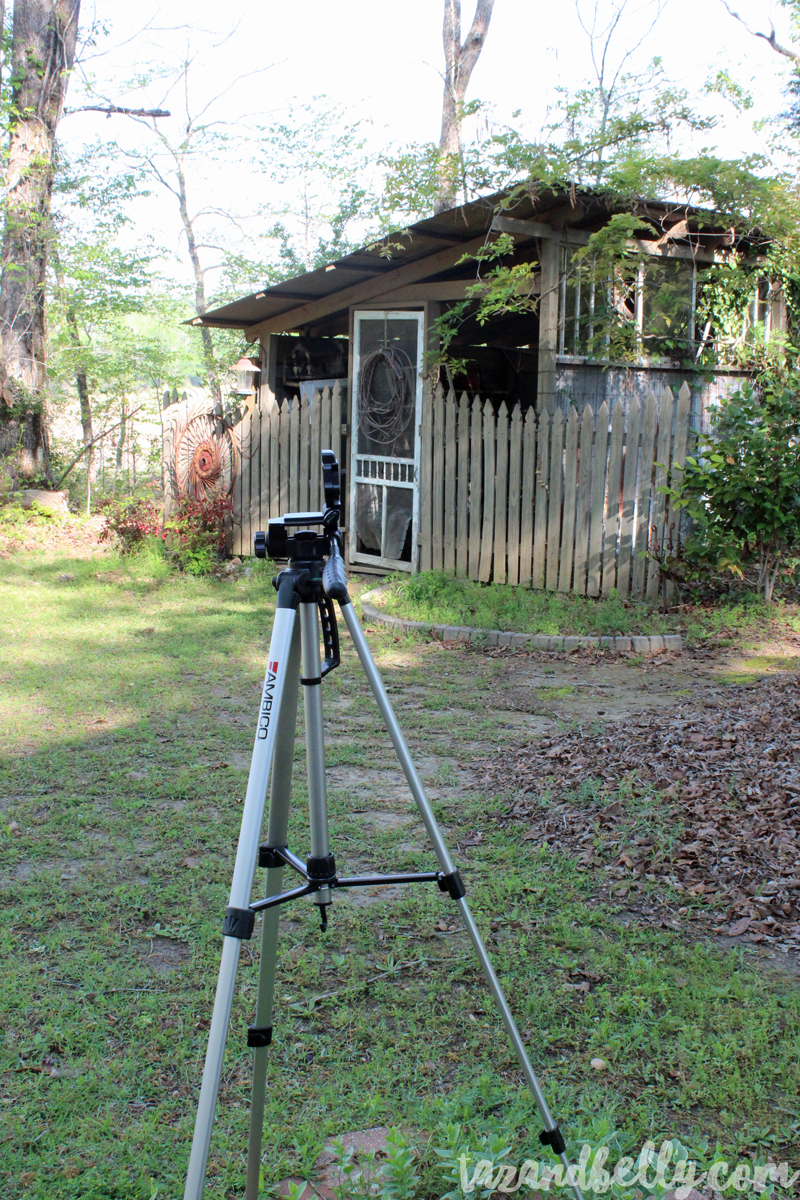 Since I'm participating in the Spring 10×10 Style Challenge, I've had to drag my tripod back out in the mornings. The day was beautiful and I took plenty of pictures on our tiny back patio. How adorable are the brick pavers?!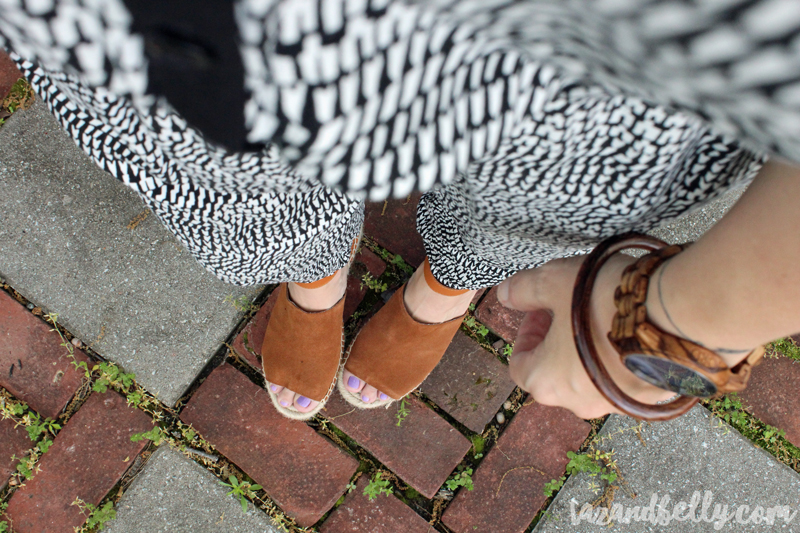 I totally felt like a bag lady on my way out the door, too. My canvas tote was full of work, books, my planner, waterbottle and that tiny canvas zipper pouch from Primally Pure. I've taken to storing lip balm, body butter, hand sanitizer, my heart rate monitor and other little things I need for my afternoon workout there. Ella got a few things from Ivivva in the mail from her aunt last week, but the top was too small and I promised to exchange it for her (I picked up these cute crops instead!). The other bag was a change of clothes for my workout. I'm trying to squeeze in an Orangetheory workout on Tuesday and Wednesday evenings between work and dance. I've almost established a regular schedule for the gym and it is going so well! I'm hoping to write an update post for you soon.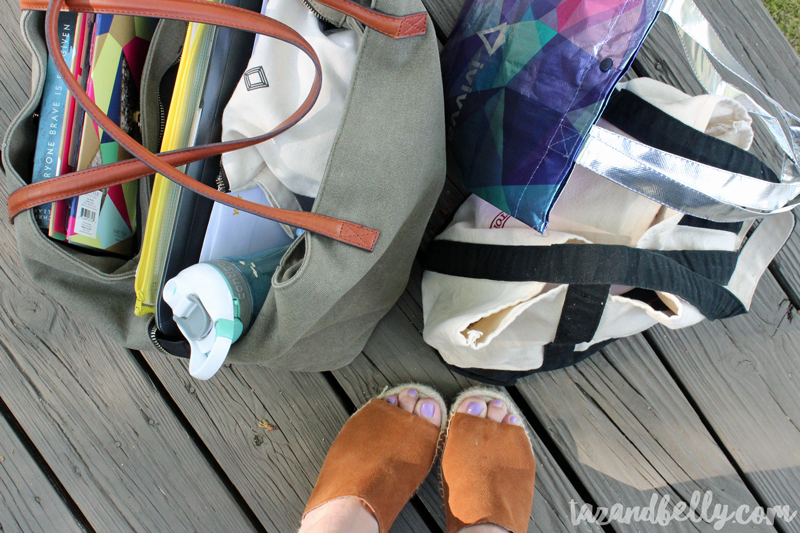 I was headed out the driveway, but the house looked too pretty not to take a quick picture. After a few days of rain, we are finally surrounded by green!!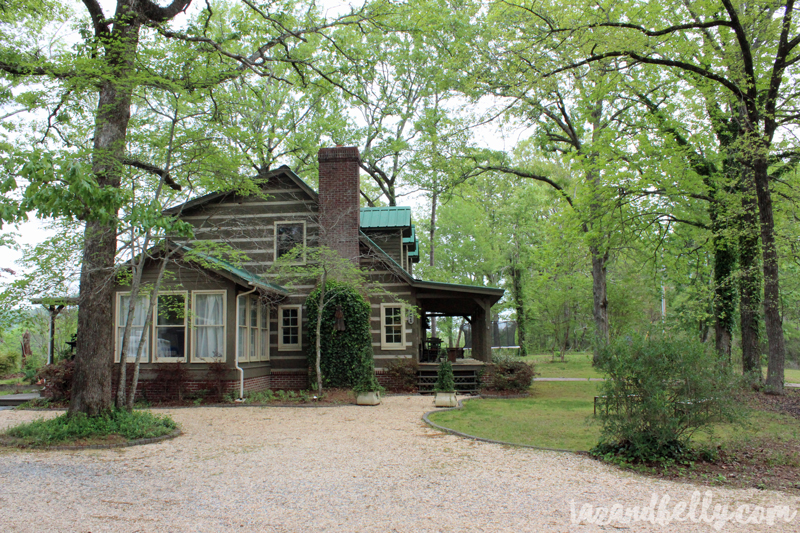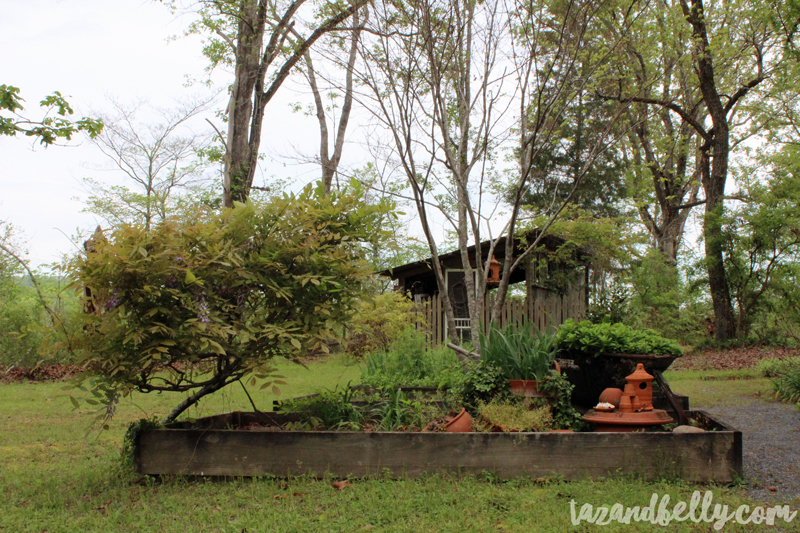 I try my best to keep up with podcasts throughout the month, but I subscribe to so many that it's hard. Recently, I've been binging on unplayed episodes in between audiobooks. When I finish a book, I don't let myself start another one until I've emptied my podcast queue. I had three episodes left to finish and I managed to squeeze them all in during Tuesday.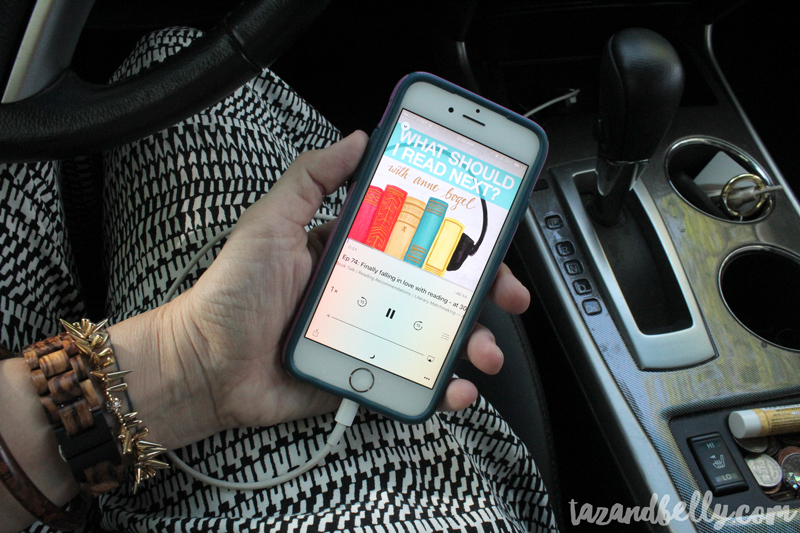 I usually work on the blog early in the morning or late at night, but I had a few minutes of quiet during lunch and managed to edit a few photos. I rarely take more than a few minutes for lunch at my desk, because it helps me maximize my schedule. I was draining an unsweetened tea from the Chick-fil-a across the street, listening to my last unplayed podcast episode, charging my heart rate monitor and prepping a post for next week, all at the same time!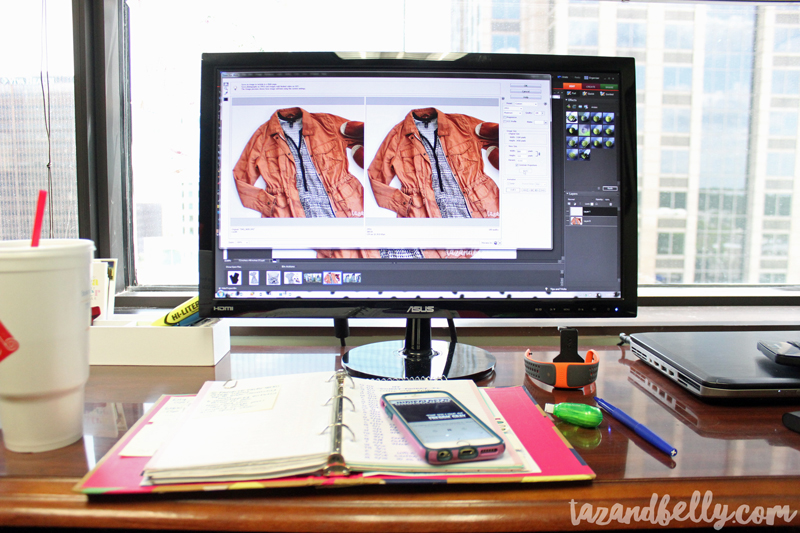 Did I mention that my office is freezing. Some days, I would actually wear fuzzy socks and mittens if I had them in my drawer. Instead, I have an electric throw that I wrap myself in from head to toe. It was worth every penny, despite the looks I often get when attorneys stop by my office!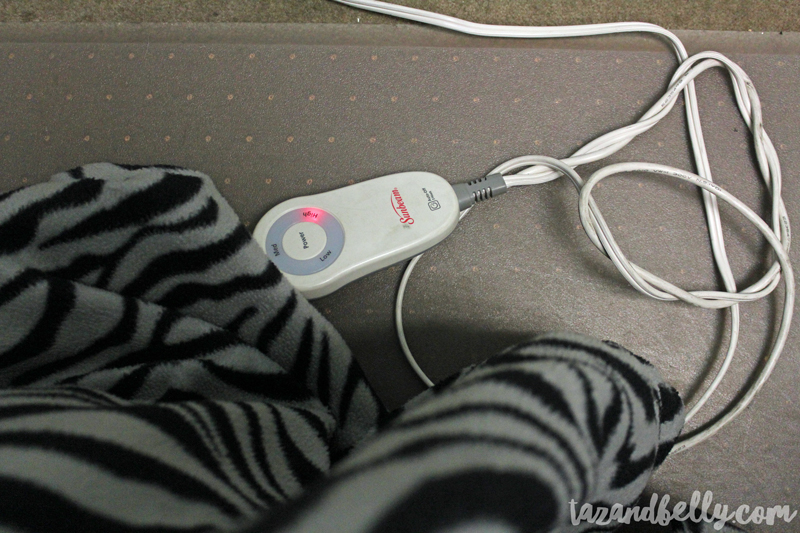 I have almost all packages delivered to my office for two reasons. One, I don't run the risk of the boxes giving away their contents to the little people I live with and, second, shipping is much cheaper since I work in a downtown area. All of Sophie's birthday gifts were delivered on Monday and Tuesday, so I carried wrapping paper to work with me and wrapped them during a break later that afternoon. That llama paper came from TJMaxx and it's my FAVORITE. The llamas are so serious looking, which makes me want to laugh.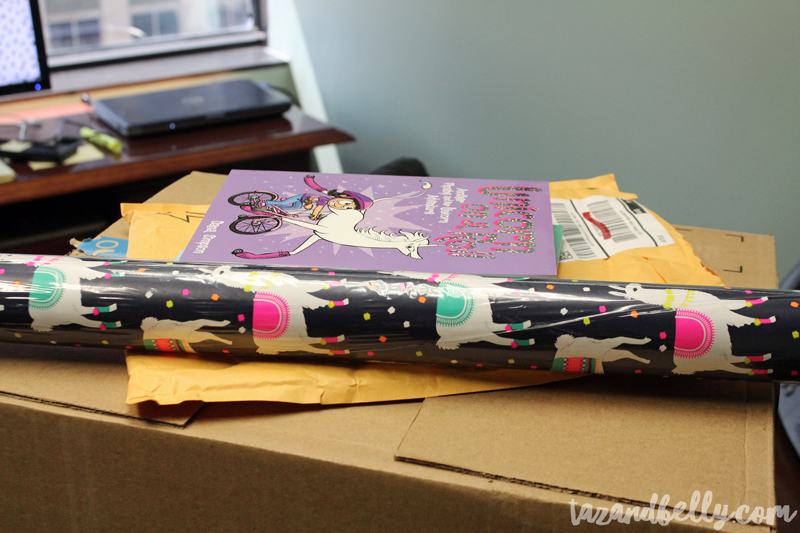 Typically, your birthday party is your gift at our house (because: expensive and my girls need nothing), but we made an exception this year. Josh was pretty adamant about her gift — he picked out this microscope, sent me the link, and told me to order it. She got a less serious version for Christmas and has played with it so much that he thought she needed the real deal. Yes, it's probably overkill, but she thinks she's a legit scientist, so it should go over quite well. We also ordered her these graphic novels after she obsessively read the first one in a single sitting last weekend.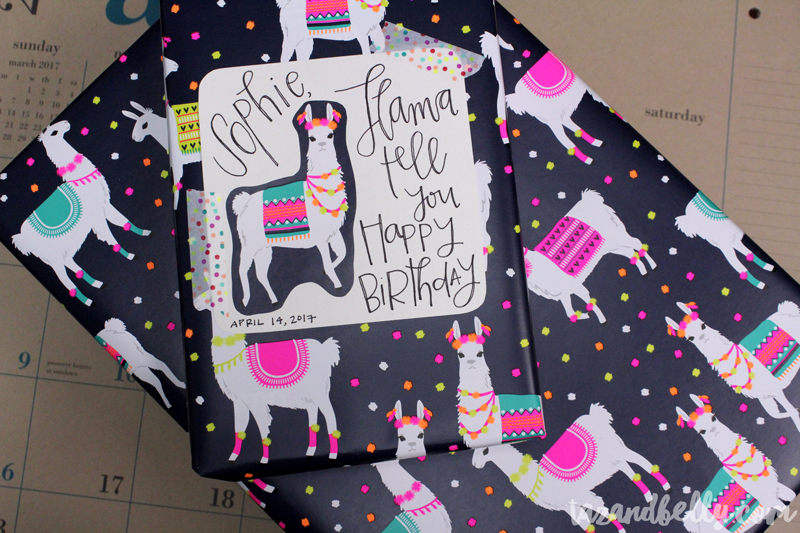 Ella had most of her dance photos taken on Sunday afternoon, but we still had one session left on Wednesday afternoon. I've been driving around with costumes hanging up in the back seat and my trunk is full of costume accessories. We only have one more week before three competition weekends in a row, so I guess I should get used to that this time of year!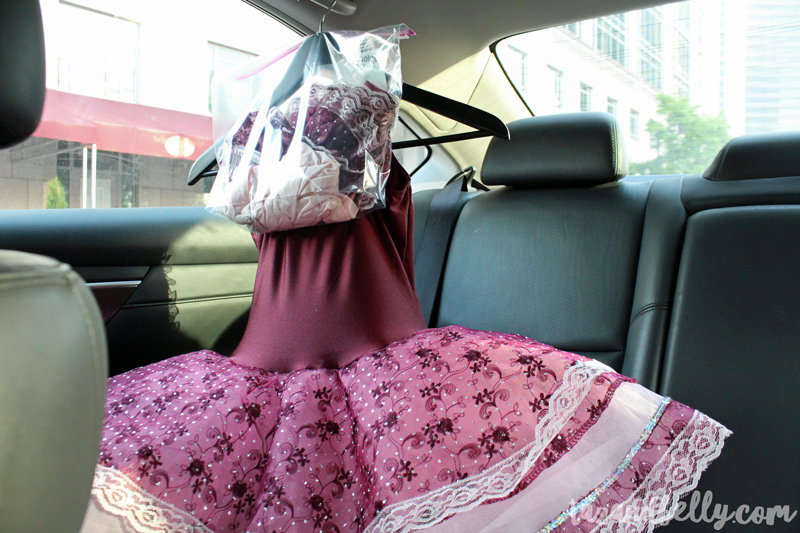 I had every intention of snapping a photo of the Orangetheory studio, but there were so many people milling around. I'm already the new girl with zero skills, so I decided not to make a fool of myself in public. I made the HUGE mistake of grabbing a salad at Chipotle before my workout and I spent the entire hour praying I wouldn't throw it up. We spent a ton of time on the treadmill and rowed almost 3000 meters, so I was wrecked by the time I headed home.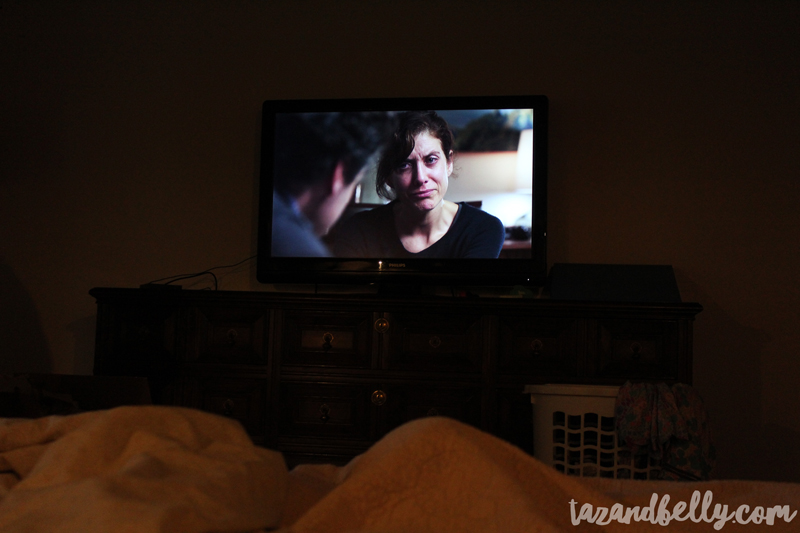 The girls were pretty close to bedtime by the time I got there, so we ate paleo cookies in bed while folding laundry and watching 13 Reasons Why. How is that for glamorous?! I know that pretty much everyone is several episodes in by now, but I highly recommend reading the book first. The series is pretty good, but the overall setup is quite different. In the book, everything happens in a single day and so many of the details are lost. I do love the cast, but I think the dialogue is a bit cheesy. I'm looking forward to doing an in depth review for Collaboreads later this month, so I'll share some thoughts about the series, too. Are you watching?
Don't forget that tomorrow is The Little Letter Linkup! Join me here?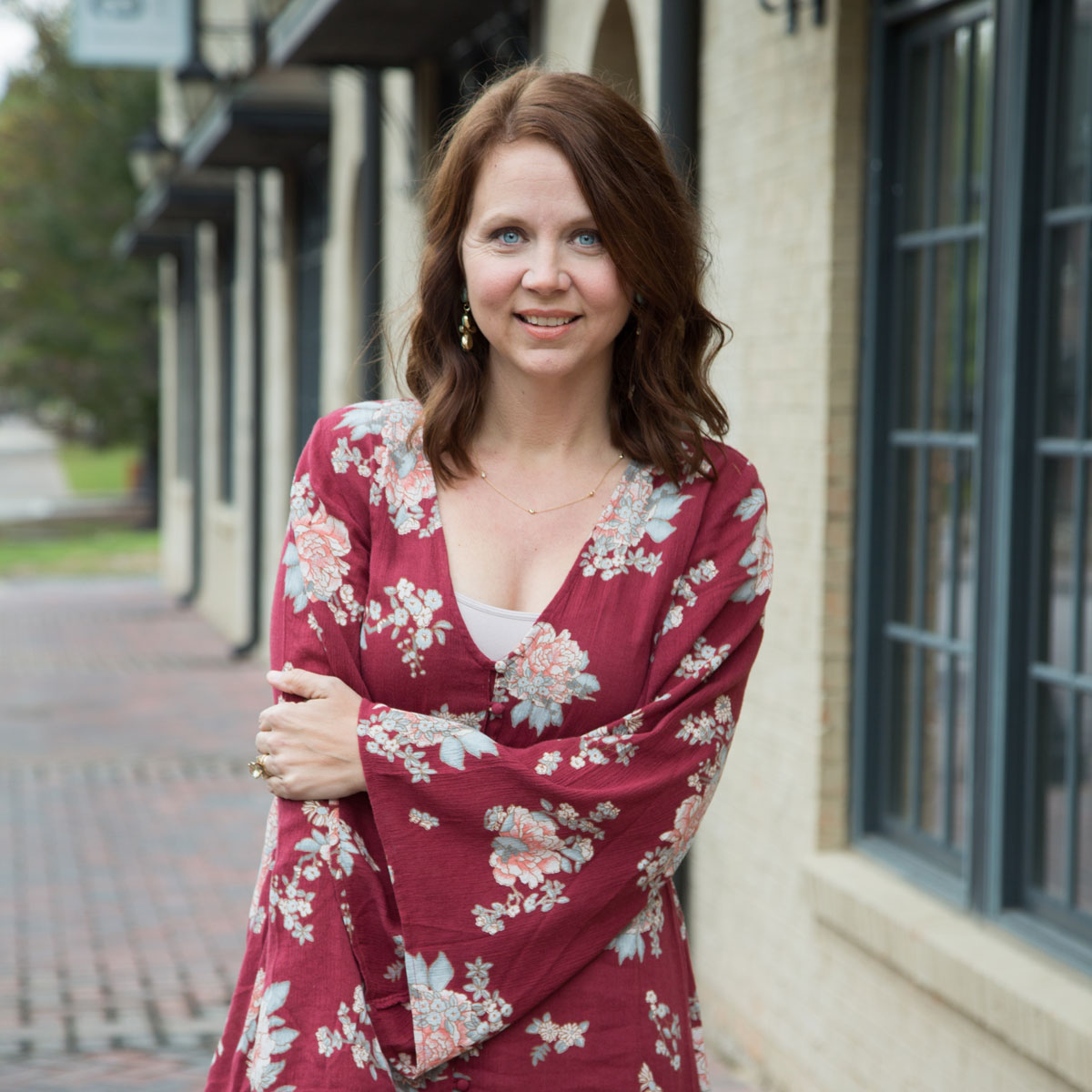 Kristin is married to her high-school sweetheart and the mother to two daughters. Professional by day and creative by night, she is a family lifestyle blogger who writes about faith, family, and fitting it all into a busy schedule. At Taz + Belly, you'll find healthy recipes, children's party ideas, tutorials, DIY projects, and more.
Click Here to Read More About Kristin