When last we left off I had a wedding dress, a date circled on the calendar, and a pretty spectacular boyfriend. I didn't mention it before, but I had a pretty clear vision of what I wanted my wedding dress to look like for months. I had two advertisements torn out of bridal magazines that I carried with me to the bridal shops and I didn't buy anything that looked remotely like either one of them. <Side note: This was all before blogs and Pinterest and I literally had a three ring binder full of tear sheets that I carried around for months. How adorable is that?!> I ended up going back to the very first dress I ever tried on and I couldn't have been happier with it — how it fit, the style, the details — everything was perfect. It required no real alterations, so once it was delivered to the shop, my mom, sister and future mother-in-law joined me for the initial fitting. Not much had changed in my life in the months since I picked it out, so I was expecting to hear the ring of the zipper as it slid up my back and the glow on my face as a looked in the mirror. It turns out that my heart and the zipper would come to a screeching halt.

Apparently one thing had happened, my chest had doubled in size (thanks, birth control) and the dress was a no-go. It was paid for and there were no returns and absolutely no extra fabric to work with. My only option was to alter myself in the six months before our wedding. This girl right here had never exercised a day in her life and ate allthethings. I remember sobbing in the dressing room while they all laughed at me. Everyone else thought it was hilarious and it's still a funny story that gets tossed around today.
I had visions of being clipped into a dress that didn't fit and eating celery sticks and drinking water until we said I Do. They felt sorry for me, so we started exercising together as a family. We went to the walking track at night and all jogged together after dinner. Low carb diets were all the rage, so I decided to join my parents in that endeavor. I distinctly remember fixing dinner one night and then following my parents into the dining room. My mom asked me why I was carrying sweet tea in my hand and I looked at her like she had three eyes. What do you mean I can't drink my sweet tea with my dinner?!?! Josh can attest that there were tears shed on behalf of all the potatoes and pasta I wasn't eating. It was doomed from the start.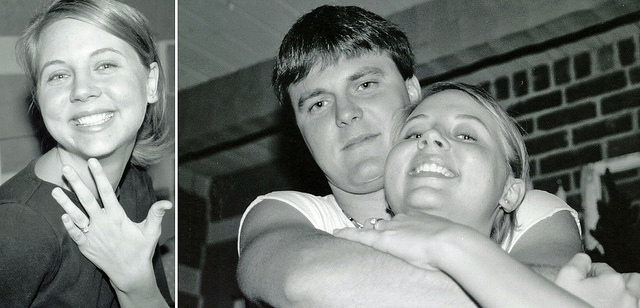 My parents' house, December 2011
That wasn't the only funny engagement story that there was. I made it to the day before New Year's Eve without a ring on my finger. My college friends were seemed a little concerned about that fact, but I was just thrilled to be getting the guy. I remember exactly where I was sitting — playing cards in my parents' dining room with them, my sister and some extended family. There were logs on the fire and a huge spread of snacks on the kitchen counter and I have no idea why Josh wasn't already there. Our phone rang sometime after 11 o'clock and he asked me what I was doing. He was bored because his parents were out of town and he wanted me to come over to watch a movie. I finished up my hand of cards and my dad joked that he was probably going to propose. I laughed it off and never thought another thing about it. What I found when I got to his house was a boy and a ring. I love that I got engaged on New Year's Eve, but not at midnight — it was first thing in the morning! I ended up sleeping in the floor of our living room, in a sleeping bag by the fire. It was way too late to wake my parents up by the time I got home, but I most definitely didn't want to sleep in the next day. My mom woke me up bright and early to see what on earth I was doing and I whipped my hand out of the sleeping bag. It's been almost sixteen years and we are still laughing about how dad ruined the proposal!
This post is part three of a multi-part series I'll be sharing over the next several weeks. Click the following links to read more: the very beginning | the first date | the prank call | the in between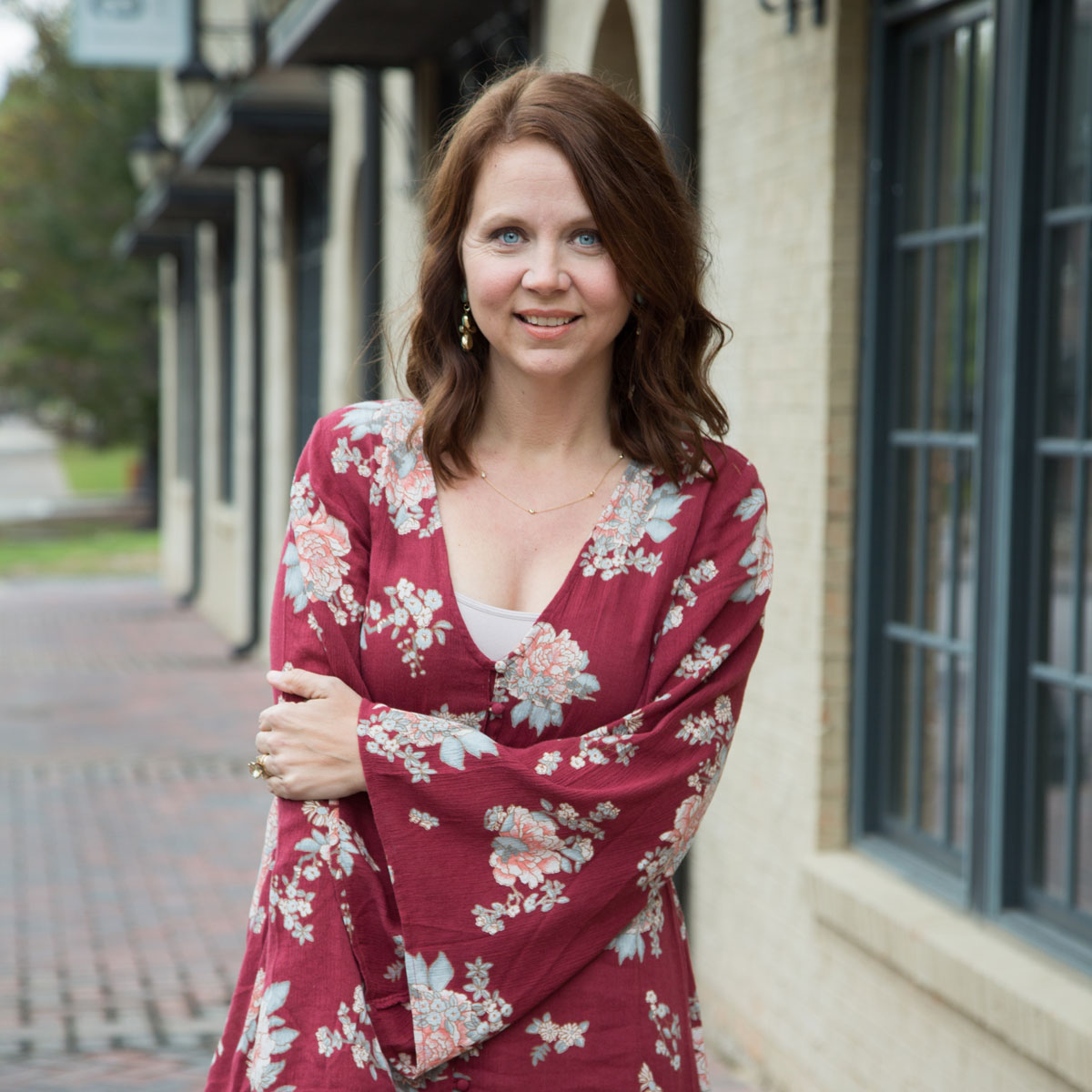 Kristin is married to her high-school sweetheart and the mother to two daughters. Professional by day and creative by night, she is a family lifestyle blogger who writes about faith, family, and fitting it all into a busy schedule. At Taz + Belly, you'll find healthy recipes, children's party ideas, tutorials, DIY projects, and more.
Click Here to Read More About Kristin