Disclosure: This post is not sponsored. I received product from Pederson's Natural Farms in order to craft these recipes, but all opinions and text are my own.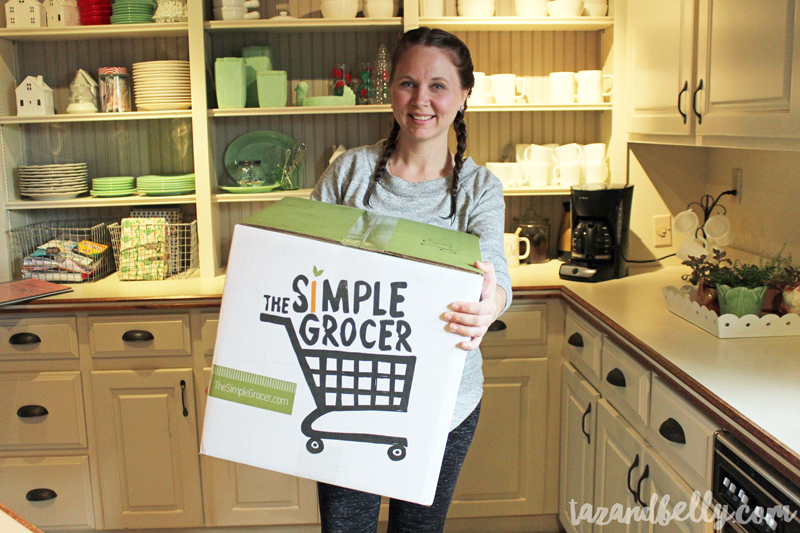 If you've read any of my recent recipe posts, then you already know how much we love Pederson's Natural Farms. When Josh and I did our first round of Whole30, several years ago, I struggled to find any compliant bacon at our local grocery stores. I picked up a package of Uncured No Sugar Hickory Smoked Bacon and the rest was history. For months, I made a special trip to Whole Foods in order to stock our freezer, but when a smaller market opened closer to home, I was finally able to find bacon and several other Pederson products we have come to know and love! If you can't find their products locally, head over to The Simple Grocer and have a box delivered to your door. I do this for harder to find items and I'm sure the mailroom at work thinks I'm positively insane. There is nothing like having a box of dry ice and pork products delivered to your desk!
Why Whole30?
I've talked at length about my relationship with food and how eating a whole foods diet has changed how we shop, cook, and eat. While I've never had a huge struggle with my weight, I do struggle with willpower and portion control and I don't ever want my girls to fight that battle. Josh and I decided early on that we wanted to teach our children to make better choices when it came to food and to splurge when it mattered. Dealing with Sophie's food issues over the last several years served to confirm the way we feel about serving healthy meals at home.
Sophie is almost seven and we've only recently discovered some major food aversions. She ate pretty typically as an infant and toddler (this was long before we recognized our terrible eating habits) and never complained about food or not feeling well. Just over two years ago, she had a few bouts with what we thought was a persistent stomach virus. She was sent home from school three times before we made a visit to our pediatrician. Since then, she's been treated for abdominal migraines and after eighteen months of minor improvements, we began the process of food allergy testing. Although she has tested negative for food allergies, celiac disease, and lactose intolerance, we have discovered that food plays a huge role in how she feels and acts.
She has been gluten free since Halloween, and despite her negative celiac results, our Pediatric GI doctor is convinced she has a very strong aversion. We allow her to have foods with gluten for special occasions, but we are very careful to monitor how much she eats and in what combinations. We can identify pretty quickly if she's had some accidentally — she becomes lethargic, emotional and red faced. She rarely eats anything processed these days and we have seen first hand how eliminating junk can greatly alter both the health and mood of children and adults alike.
Why Pederson's?
If you haven't done any research before today, I highly recommend visiting their website today. It is full of great information about how their animals are cared for and how the meats are prepared. Grocery shopping is one of my favorite things to do and it's even more fun when you have all the information about what it is you're buying. We've been making healthier changes to our diet over the last several years and just last year committed to a mostly Paleo lifestyle. The vast majority of our at home meals are Paleo and many of them can be Whole30 compliant with a few easy changes. We still occasionally splurge when eating out, but we've made major changes in the way we shop and eat at home.
Why Takeover Tuesday?
I am so excited to be partnering with Pederson's Natural Farms today for their Takeover Tuesday and if you follow them on Instagram, you'll get to spend the WHOLE day with me! The girls are out of school for Spring Break this week, so we're enjoying a little staycation at home, and I'll be sharing a typical day in the life on their Insta feed today. I'll be sharing a peek into our daily life, cooking three of our favorite meals using Pederson products, and showing you some of our favorite healthy snacks in between.
If you're here for the recipes, then look no further! You can grab a printable file for each of our breakfast, lunch, and dinner ideas below — as well as a few of our other healthy meal ideas. If you're visiting from the Pederson's Natural Farms Instagram account, you can head over to read a little bit more about the blog and our family, or browse the categories and archives in the sidebar. We share family-filled posts four or five days a week, along with book reviews, natural products, parties, and DIY projects. You'll find a little bit of everything here at Taz + Belly and we hope you like what you see well enough to stick around.
---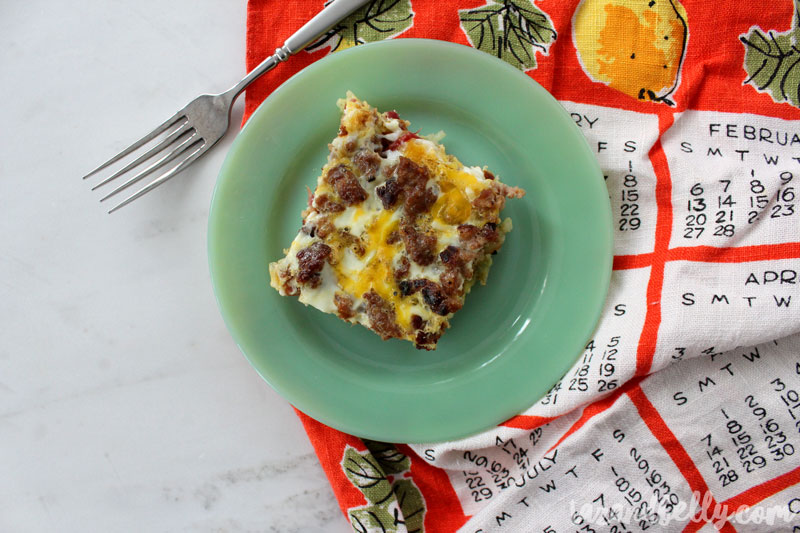 Hashbrown Breakfast Casserole
featuring Pederson's Natural Farms Spicy Breakfast Sausage
I've shared a very simple recipe for this breakfast casserole using shredded potatoes as a crust and it is a crowd pleaser. Today, I'm using that same recipe as a base, but adding spinach, peppers & onions, and spicy breakfast sausage to give it a little kick! You can add any compliant meats or veggies to completely change the flavor of this casserole. original post | printable recipe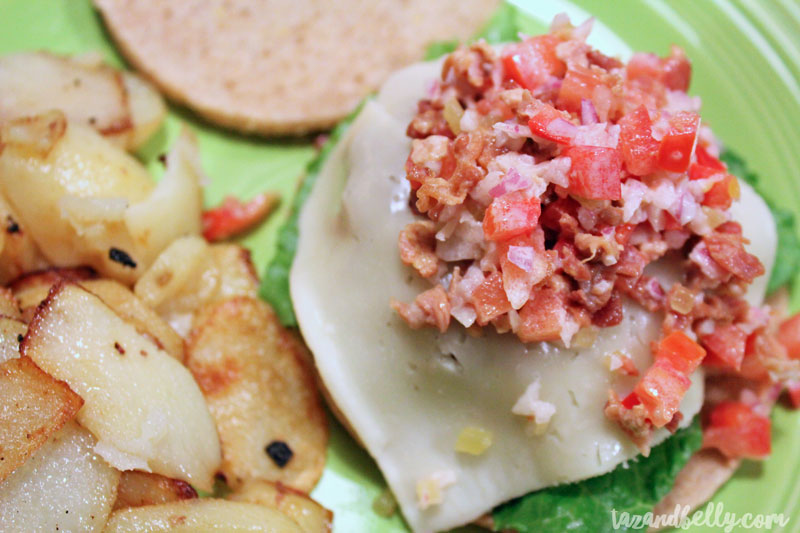 Burgers with Bacon Chutney
featuring Pederson's Natural Farms Uncured No Sugar Hickory Smoked Bacon
Burgers are a weeknight staple and we often whip them up for lunch on the weekends. Even when we're not on Whole30, we rarely buy burger buns, so I'm always looking for a new way to serve them. Sometimes, we'll bake sweet potato rounds to serve as a "bun," but more often than not we find something delicious to top them with. Guacamole and pico de gallo are both family favorites, but this bacon chutney is the very best!
original post | printable recipe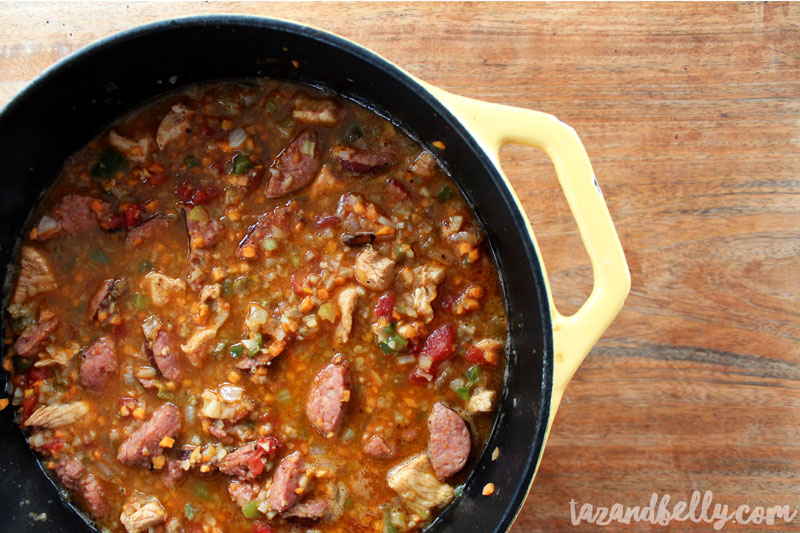 Whole30 Creole Jambalaya
featuring Pederson's Natural Farms Uncured No Sugar Added Smoked Kielbasa
We shared this recipe for the first time a few weeks ago and I can't tell you how many times it's been cooked since then. My husband's best friend makes the very best jambalaya and I did my best to make a paleo, whole30 friendly version that we can always enjoy. If you don't love riced veggies, you can always use brown rice instead, but I can hardly tell the difference! original post | printable recipe
Don't forget to head over to Instagram, where we're giving away SIX PRODUCTS from Pederson's arsenal today. Follow along for all the details and we'll announce a winner later tonight!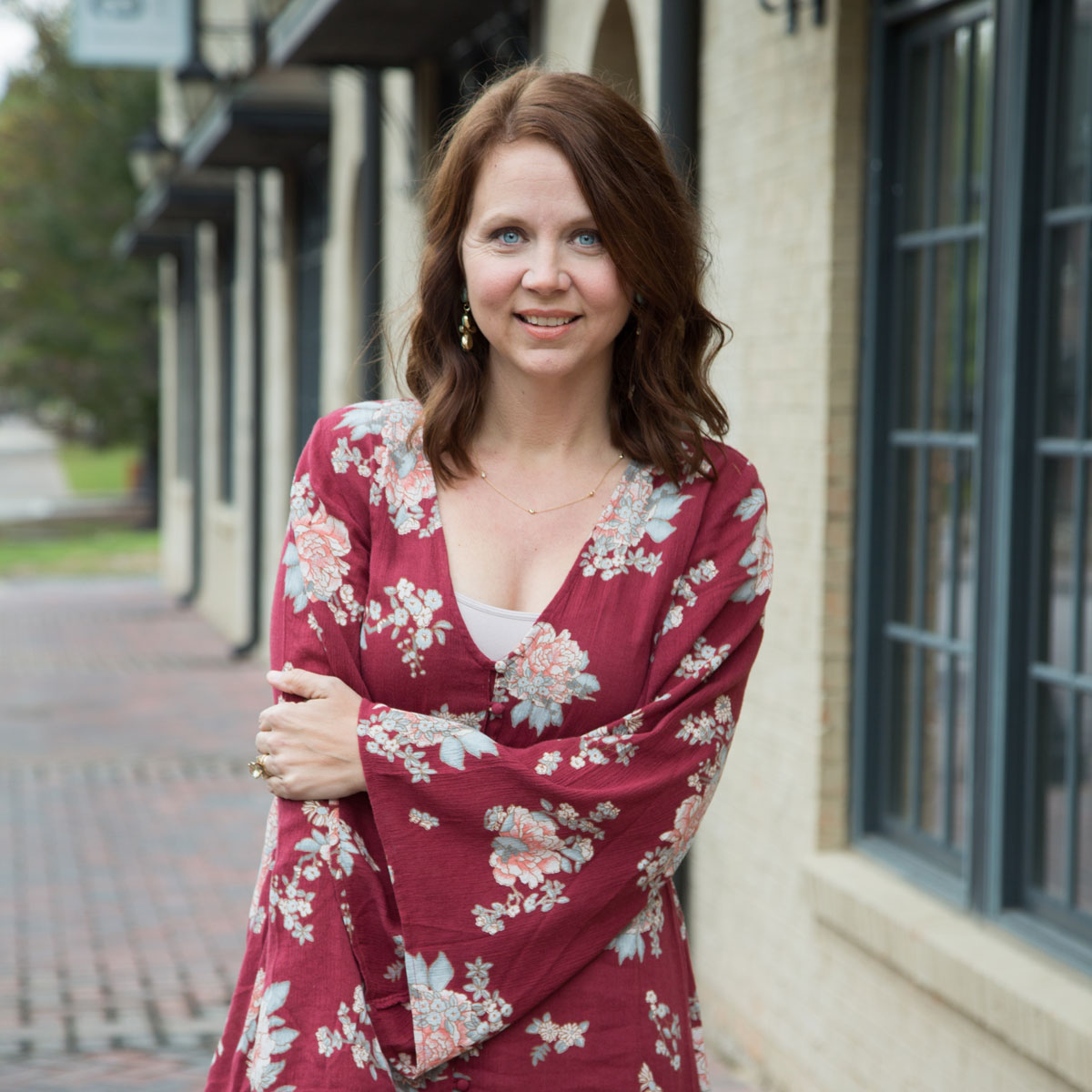 Kristin is married to her high-school sweetheart and the mother to two daughters. Professional by day and creative by night, she is a family lifestyle blogger who writes about faith, family, and fitting it all into a busy schedule. At Taz + Belly, you'll find healthy recipes, children's party ideas, tutorials, DIY projects, and more.
Click Here to Read More About Kristin