Disclosure: I received product from Primally Pure in exchange for this review, but all opinions and text are my own.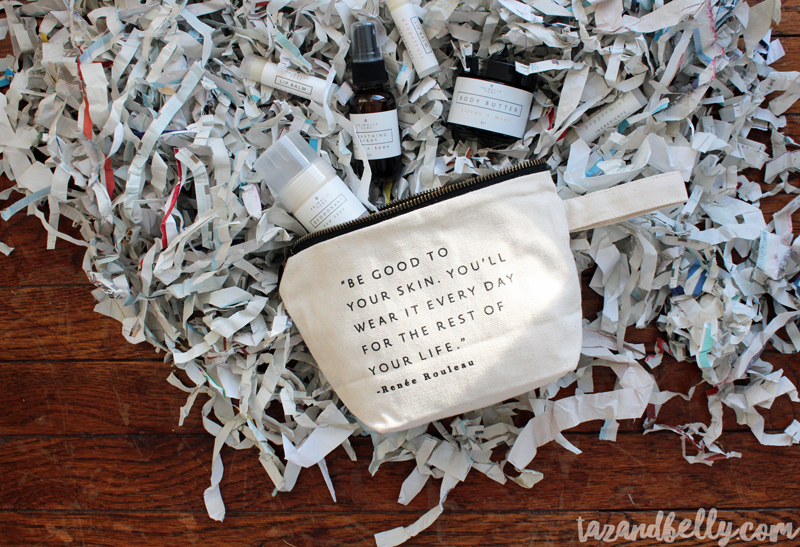 Back when I surveyed readers at the beginning of the year, one of the things many of you requested, were product spotlights on brands that more closely aligned with our lifestyle. In the quest to rid our house of nasty ingredients and products posing as food, I've come to realize that there are many other areas of my life that need closer evaluation. I've already started to share about how I'm trimming down my closet this year and finding safer products for my family is another step in the right direction. It seems silly to fill my body with better food and healthier ingredients, while covering it with harsh products and exposing us all to unsafe chemicals. We can't quit those less expensive products cold turkey (hello, unnecessary amount of waste), but we can begin to filter out things that are harmful to our sensitive skin and replace them with better options as we need to. This is the first of several posts about products we've tried over the last few months and how they stack up against what we were already using.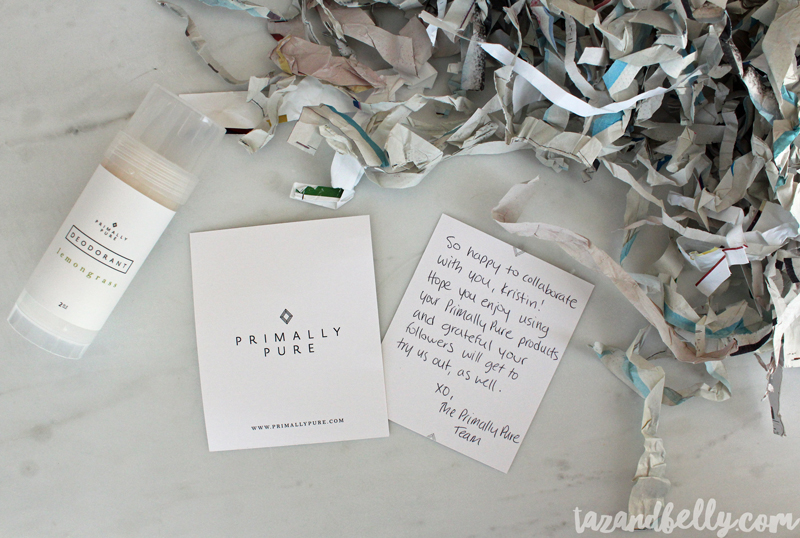 I first heard about Primally Pure from one of my favorite internet personalities, Cassy Joy. She has come to be a source I know I can trust when it comes to food and products. After reading about Primally Pure's origins on their website, I knew it was a brand I wanted to get to know and one that I thought you would appreciate learning more about! Much like me, Bethanie — the founder of Primally Pure — started her health journey in the kitchen. Once she began focusing on eating whole foods, she realized that her love of cheap, mainstream products could use an overhaul, too.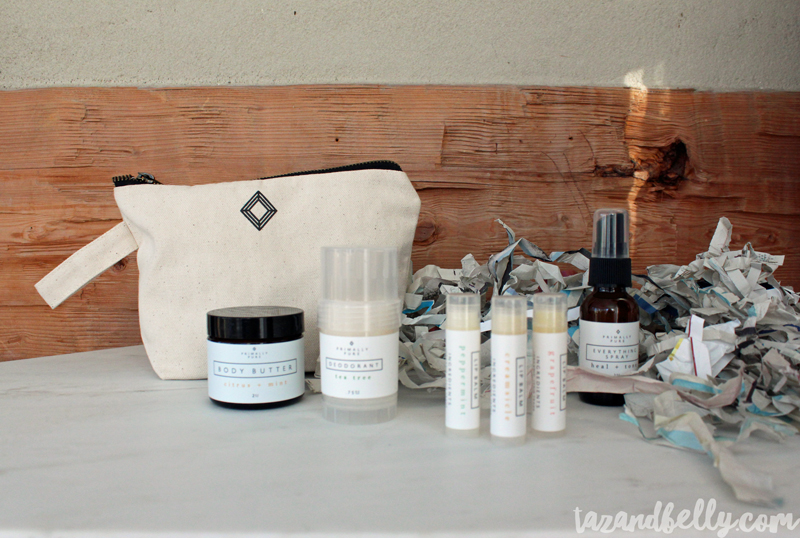 I loved this little graphic from the Primally Pure website — it does a great job of outlining what is and isn't in each of their products!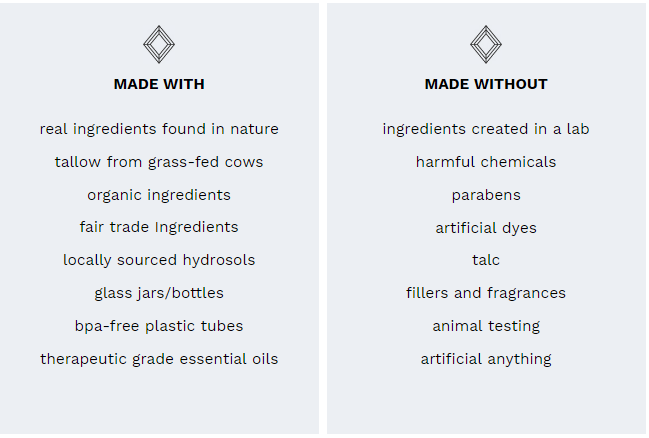 Primally Pure offers a great selection of skincare products for your face, body, babies and even the guys in your life! Since I was coming from a place of full-on drugstore brand obsession, I knew I wanted to sample a variety of their products. One of my favorite ways to shop their site, is via bundled products. The site may tout these as sample sizes, but I've been using mine since early February and we still have a long relationship ahead of us.
Want to see what I've been using?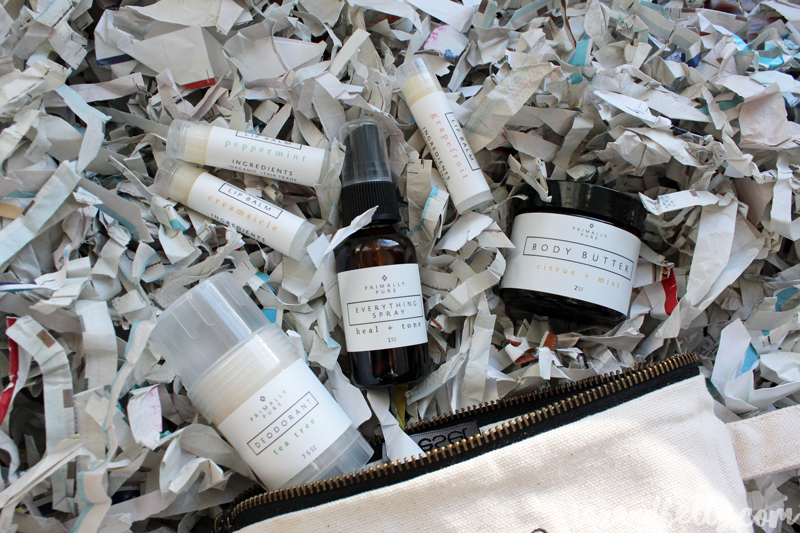 I've been using the following products from The Starter Kit for the last four weeks:
0.75 oz Deodorant | Despite having read such terrible things about the chemicals in deodorants and antiperspirants, I was hesitant to make the switch. I worried that it wouldn't work as well post-run or that I would find myself in a stinky situation. Josh tried a natural deodorant several months ago (I gave him a very hard time about his hipster deo), but struggled with the detox. He was pretty sore, even after several weeks, and finally gave up. I had heard other bloggers mention detoxing their pits, but after reading this great post on the Primally Pure blog, I decided to jump right in with two feet.
I ordered the regular deodorant in Tea Tree, but I'd probably go the sensitive route if I had to do it over again. That's what I'm planning to order for Josh and the girls and I think it might have helped with the transition. I loved the scent right away, it was the texture that was harder to adapt to. You only need a few swipes (I really wanted to overdo it, but less is more!) and you will definitely feel the product on your skin. It isn't course like a sugar scrub, but is more of a paste than traditional deodorants. I found that giving myself a swipe and then rubbing it in with my fingers, helps to distribute it better. Although it's a white paste (I used to purchase a clear, gel version), I haven't noticed any residue or staining on my clothes. I definitely smell different than I did before, but I think it's just that I smelled like deodorant all the time?! Now I feel like I smell fresher and more natural. I have been using this deodorant, exclusively, since early February and I'm a enthusiastic convert. After smelling the Lemongrass version, I think that's what I'll order from now own!
2 oz. Body Butter | The body butter comes in a great, glass jar and also smells amazing. It isn't heavy like a body cream and it's slightly oilier than a lotion (although not at all greasy). I have super sensitive skin and have always battled dry, itchy legs during colder months. I've been using the body butter on my legs after my shower and I can definitely tell a difference. It is moisturizing without being heavy and the citrus mint scent is perfection.
1 oz. Everything Spray | The verdict is still out on the Everything Spray, but I'm constantly looking for new ways to use it. It claims to be a perfect facial toner and underarm refresher, as well as helping to prevent ingrown hairs post-shave. The scent is different, but in the best possible way.
Trio of Lip Balms | I'm kind of addicted to lip balm and this checks every box for me. It smells amazing, has adorable packaging, and feels so great on my lips. The only downside is I've already misplaced two of my three tubes, so it's almost time to reorder. I tried the creamsicle and peppermint versions, too, but the grapefruit was a strong favorite. I've been using it on my lips under my lipcolor and my lips look better than they have in months.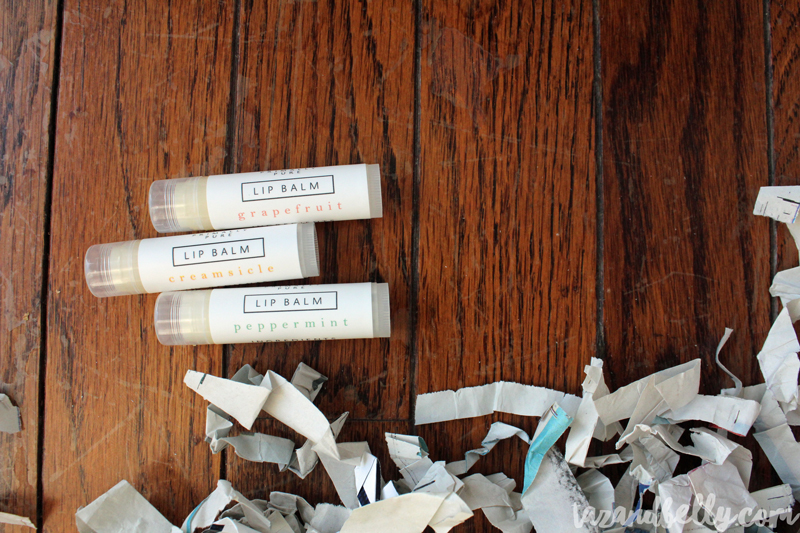 Bonus, this starter kit comes with the cutest canvas makeup bag. It is the perfect size to keep a few essentials in my daily tote, so I always have non-toxic options on hand. The bags are custom made from organic cotton and organic dye, by freeset, a fair trade business offering employment to women trapped in Kolkata's sex trade. How cool is that?!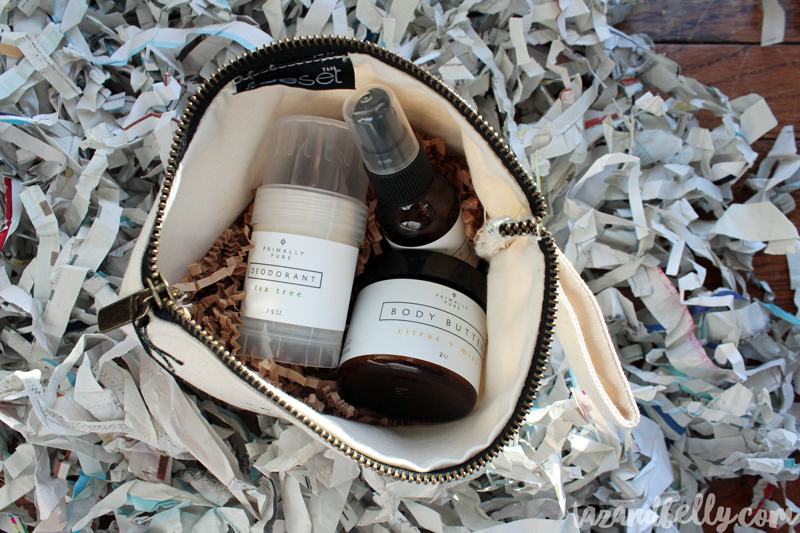 You want to know what's even cooler than trying safe, non-toxic products? Trying them FOR FREE! The kind folks at Primally Pure are offering three, full-size deodorants in their lemongrass scent, for Taz + Belly readers to enjoy. Read below for contest details, follow both Taz + Belly and Primally Pure over on Instagram and below for a chance to win!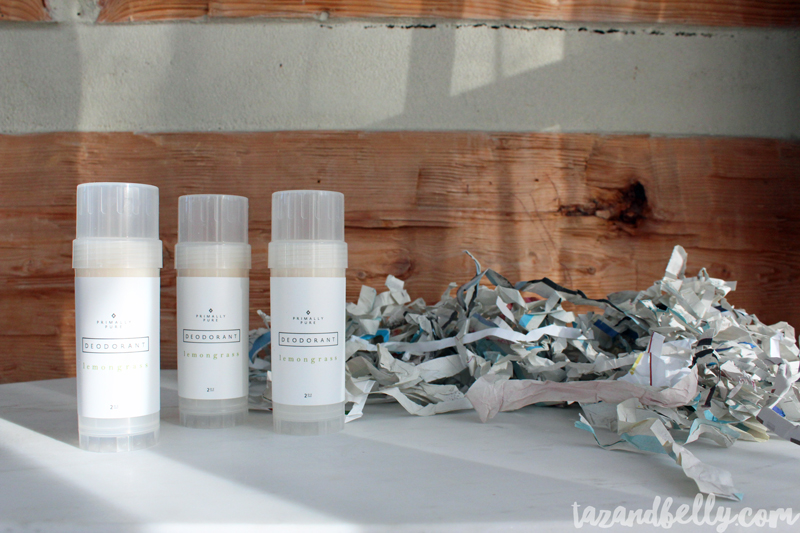 What Primally Pure product do you most want to try?!

Entries will be counted from 6:00 a.m. Central Standard Time on Thursday, March 23, 2017 through 11:59 PM Central Standard Time on Thursday, March 30, 2017. • Three winners will receive a 2 oz. Primally Pure deodorant in the Lemongrass scent (a $12 value). • This giveaway is limited to United States residents over the age of 18 and can only be entered by commenting on this post or its corresponding Instagram post. To enter, leave a comment sharing which Primally Pure product you would most like to try. One comment per email address will be counted. You must be following both Taz + Belly and Primally Pure on Instagram to qualify. • One winner will be randomly selected from the comments on this post and two winners will be randomly selected from the comments on the corresponding Instagram post. All winners will be informed via email within 24 hours. Notified winners will have 24 hours from this email to accept the prize and provide a valid mailing address. Failure to respond to this notification within 24 hours will be considered a rejection of the prize. A list of winners can be obtained 72 hours after the end of the giveaway by emailing kristin@tazandbelly.com. • No purchase necessary. Void where prohibited by law. The number of eligible entries received determines the odds of winning. This giveaway is sponsored by Taz + Belly and Primally Pure.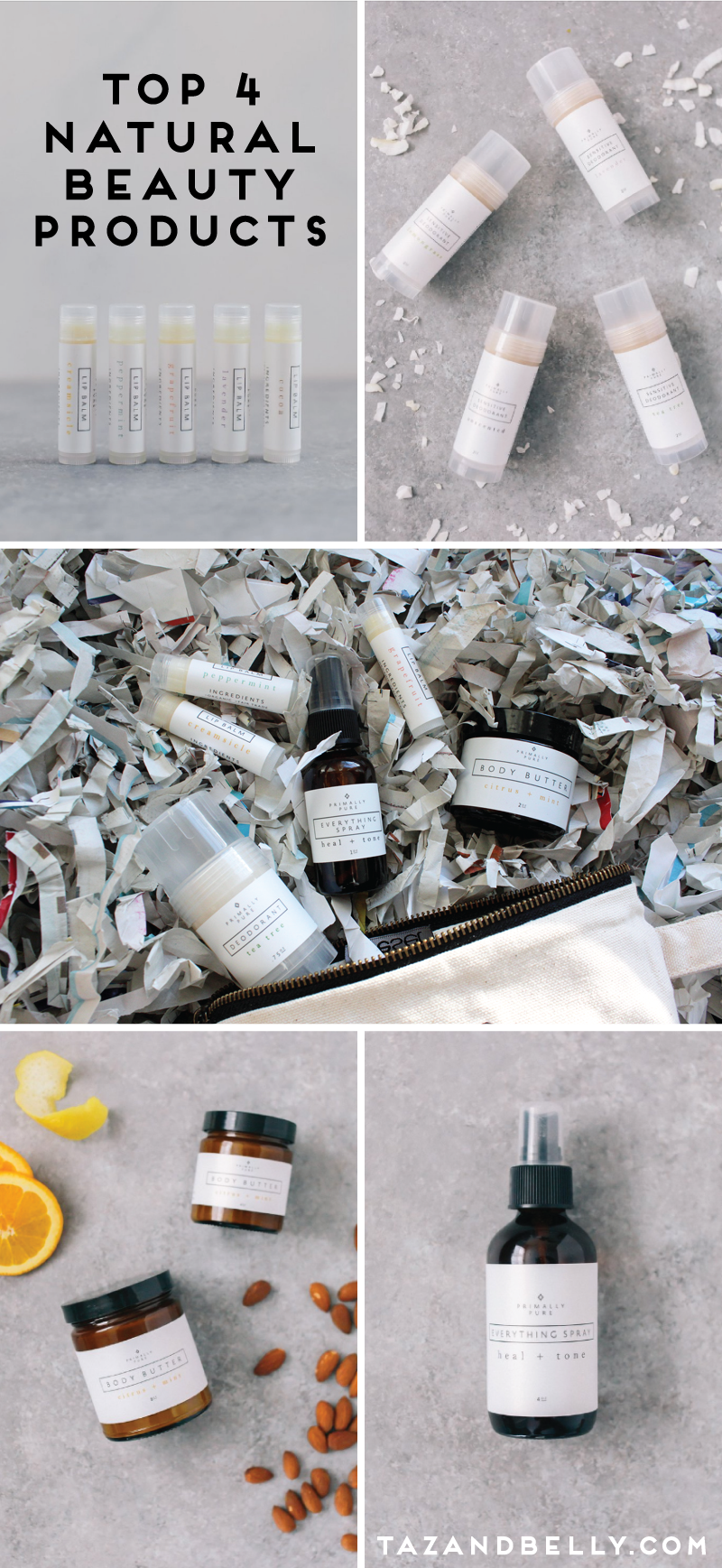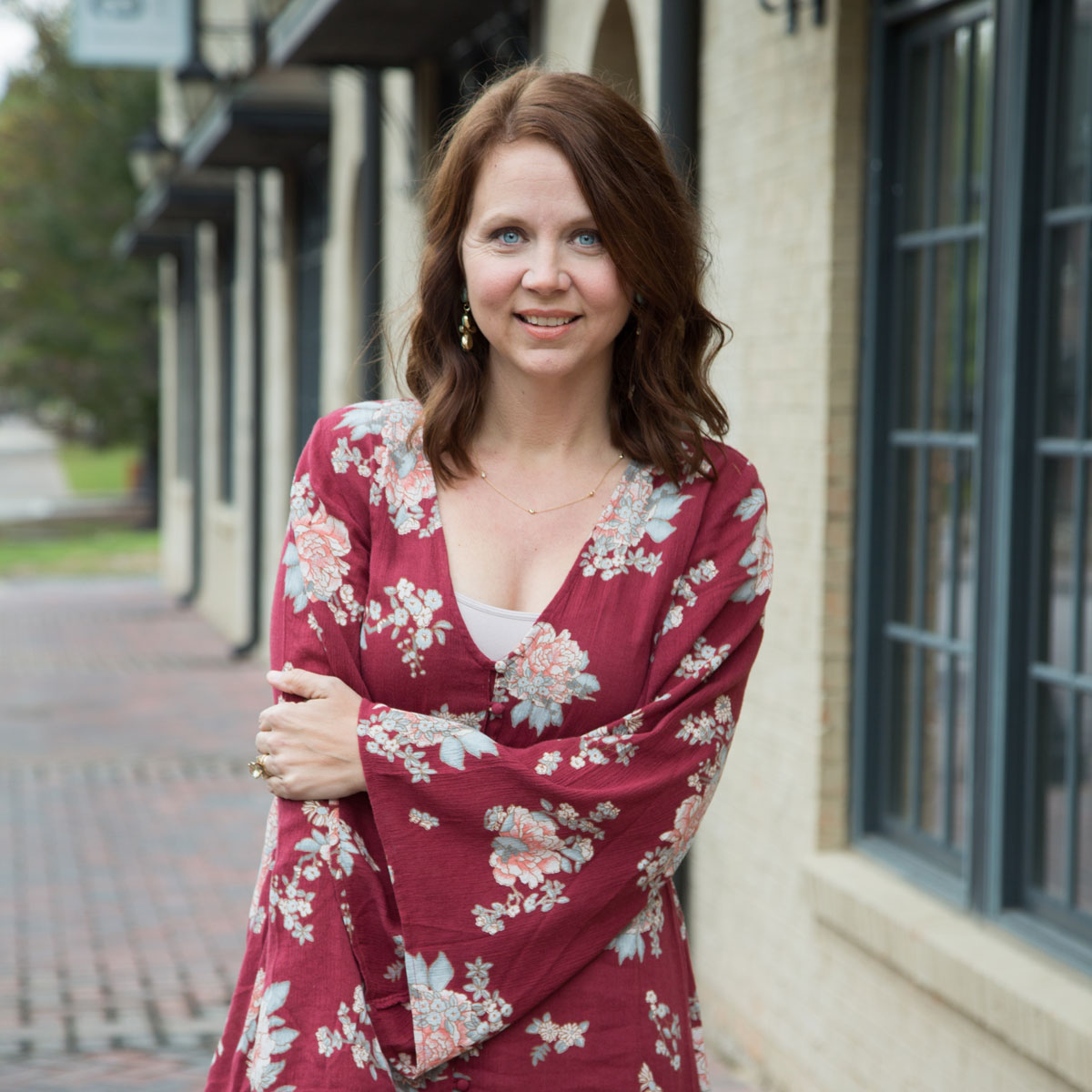 Kristin is married to her high-school sweetheart and the mother to two daughters. Professional by day and creative by night, she is a family lifestyle blogger who writes about faith, family, and fitting it all into a busy schedule. At Taz + Belly, you'll find healthy recipes, children's party ideas, tutorials, DIY projects, and more.
Click Here to Read More About Kristin