Honestly, after nine months of eating a predominantly paleo diet, there aren't too many foods that we miss. But with the arrival of fall and cooler temperatures on the horizon, all I can think about is potato soup. Growing up, my mom made a very simple version and it was one of my favorite recipes for fall. Josh and I prefer a much heavier, loaded potato soup, so I decided we needed to make a Whole30 version happen!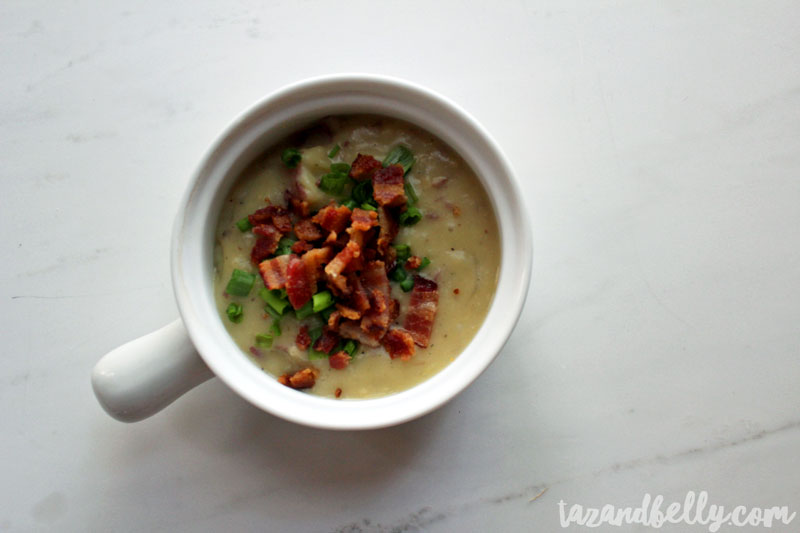 Whole30 Loaded Potato Soup
Prep time:
Cook time:
Total time: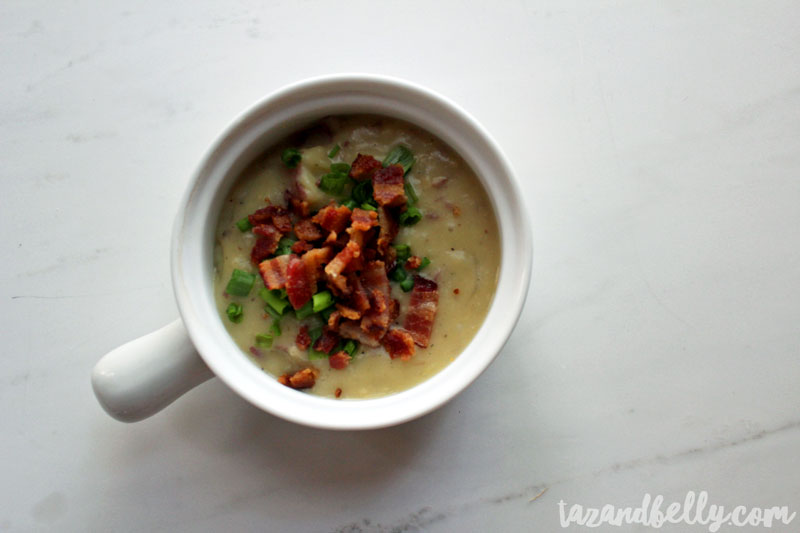 This hearty, healthy, loaded potato soup is perfect for fall. It's both paleo and Whole30 compliant, but your guests (and kids!) will never know the difference!
Ingredients
6 large red potatoes
1 small white onion, diced
green onions, diced
4 cups organic, compliant chicken stock
½ can of coconut cream
1 pound of compliant bacon, cooked
2 TB arrowroot powder
1 TB nutritional yeast
½ TB garlic powder
salt and pepper to taste
Instructions
Cook bacon in oven on 400* until crispy. Reserve 2 TB of bacon grease.
Cut potatoes into small pieces and place in boiler with chicken stock. Boil until fork tender.
Place cooked potatoes in blender or food processor and puree. Reserve broth.
Heat bacon grease over high-heat. Cook onions in grease until transparent.
Add arrowroot powder and coconut cream, whisking until incorporated (this will have a texture similar to melted cheese).
Add chicken broth and pureed potatoes to onions and cream, stirring until smooth.
Add salt, pepper, garlic powder and nutritional yeast.
Cook over medium heat for 15 minutes.
Garnish with crumbled bacon and green onions.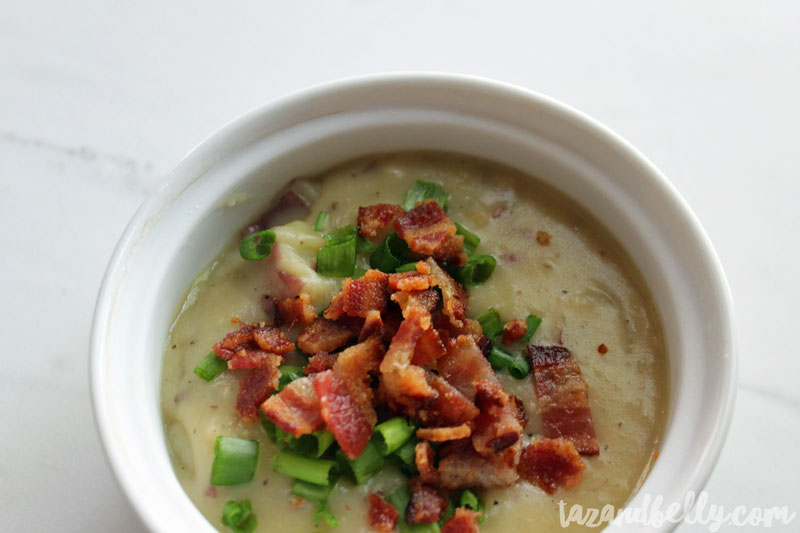 I was very surprised with how good this recipe turned out! Josh and Ella loved it and I enjoyed a big bowl of leftovers for lunch the next day. The arrowroot powder helped to thicken the soup, the coconut cream was completely undetectable and the nutritional yeast added a subtle cheesy flavor for those of us still dreaming about sharp cheddar. I'm looking forward to enjoying this cuddled up by the fire and I can't wait to try it in my slow cooker!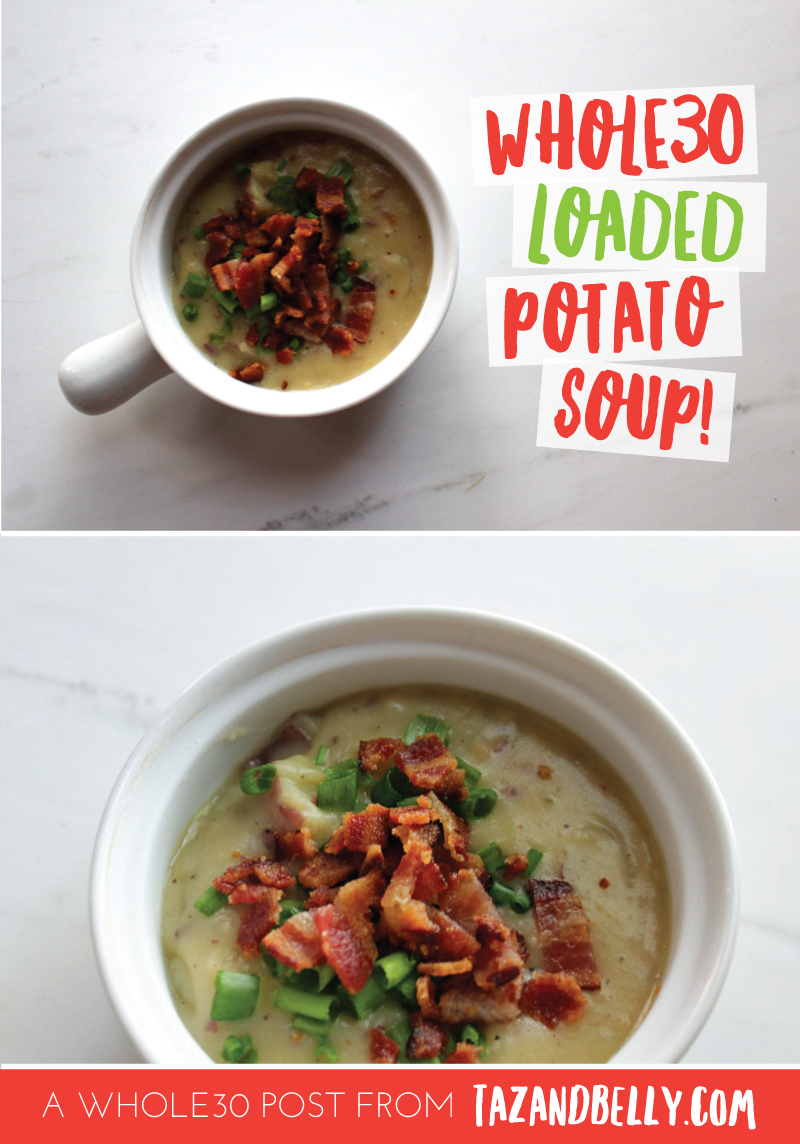 Looking for more fall soup recipes that won't ruin your Whole30? Try our Whole30 Beef Stew!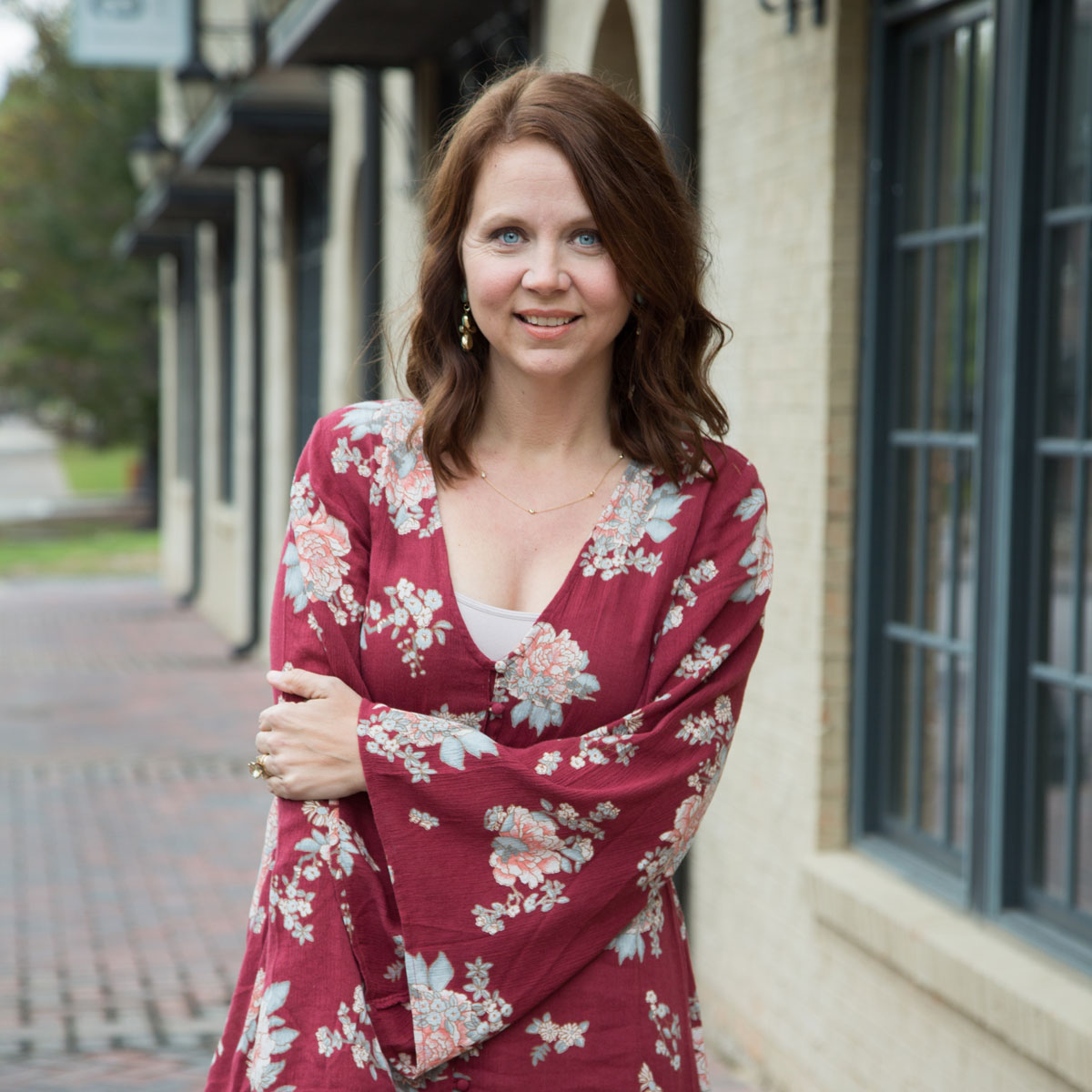 Kristin is married to her high-school sweetheart and the mother to two daughters. Professional by day and creative by night, she is a family lifestyle blogger who writes about faith, family, and fitting it all into a busy schedule. At Taz + Belly, you'll find healthy recipes, children's party ideas, tutorials, DIY projects, and more.
Click Here to Read More About Kristin