Last month was the first time I had blogged about my monthly goals in a loooooong time and, let's face it, the only reason I did that was because it was a Blogtember prompt. While September wasn't the most productive of months for me, the act of outlining some things I needed to accomplish for the month did keep me more accountable. Now that I'M vowing to track them for the blog, I'm hoping to be even more on top of things moving forward. We are in a super busy season of life right now, so I'm sure this entire process will ebb and flow, but I'm going to give it my best shot as we wrap up 2016.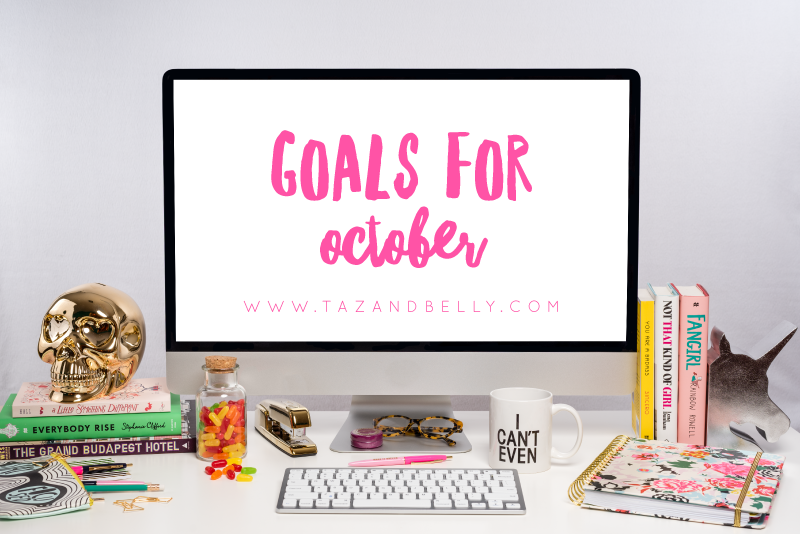 SEPTEMBER GOALS RECAP
Repaint all exterior doors and touch up interior trim. We didn't do this, but it was with good reason. Because we live in a very old home with a potential for lead paint, we've been asked to repaint all exterior windows, doors, and trim before we move forward with the sale. This is a major undertaking and since we've had to hire a painter to get this done in the time frame we're allotted, we have the pleasure of writing a hefty check. As for the interior trim, when I set these goals I had no idea we were about to accept an offer, so we'll be leaving all interior choices up to the buyers.
Complete September Whole30. Strike two for two. In my defense, the failure to complete Whole30 was more of a necessity than an accident. I did really well for the first several weeks, but after falling sick (thanks to my flu shot), it took me much longer to recover than I expected. The first few days I was sick, I ate little to nothing, but once my appetite returned I was drawn to allthecarbs. I was so hungry after skipping meals for several days in a row and I felt so light-headed and lethargic. Eating soups and pasta for a few days was super comforting and made me feel so much better. I'm back to a squeaky clean paleo routine and I'm excited to dig into a new book about food freedom starting today!
Get back in the habit of running regularly. Running went really well this month. I wasn't back to daily miles, but the cooler temperatures and lowering humidity really helped! I've already printed my half-marathon training schedule for the month and I'm aiming for fifty miles in October. Who's with me?!
Prepare for a massive moving/yard sale. Done. I didn't make a ton of extra money at my yard sale, but it was enough to make the deposit on our second Disney trip, so there's that. I got rid of so much stuff on Saturday and my storage building is looking a little empty these days. I've ordered some new organizational tools (sorry, Josh) and we should be packing boxes before the weekend!
Buy plane tickets and plan our San Diego trip for February. Whomp whomp. Josh and I just haven't had time to sit down and finalize these details yet, so I'm moving this to October's list.
Celebrate Ella's birthday. Ella's party was one of my favorite things about September. We celebrated hard and it took an entire week to recover!
Pick out appliances and kitchen paint colors. We're coming right along with new house plans, so I'm calling this one done. Josh and I have talked about every single room of the new house and how we want them to function, and I'm looking forward to seeing how everything comes together. Since we'll be sharing the house with my parents for a few months, we won't start any renovations until after the first of the year. Appliances will likely be our first purchase, so I'm glad to finally know what we're looking for.
Start my Christmas shopping. I was really excited about this one, but it didn't happen either. I had such high expectations for September, but it was a little underwhelming. The girls did submit a wishlist to us for Christmas and we had a family discussion about the scale of Christmas and their expectations. I have been working on my gift list and I'm almost done determining what to buy for everyone and, honestly, that's like ninety percent of the battle!
GOALS FOR OCTOBER
Finish up house projects before the move. We'll be tackling exterior doors and trim, a few minor electrical projects and a new laundry room floor.
Pack up the house and keep everything organized! I'm a nervous wreck about packing and it's mostly because our belongings will be in storage for several months. We're trying to be really strategic in what we take to the house right away and what we box up for later, so I'm hoping that this makes a huge difference come January.
Close on the Rock House. We're scheduled to close the loan on the 28th, so pray for smooth sailing.
Pick out living room furniture and order new mattresses for the master. We probably won't be buying living room furniture right away, but I do want to start shopping around. We're torn between buying a small sectional or two couches to face one another, so I'm hoping to get closer to a final decision on that front in October. Since we'll be playing musical beds, Josh and I will need new mattresses immediately. The plan is to purchase a king size memory foam mattress and I cannot wait for a better night's sleep!
Use new budgeting software and increase our savings. I downloaded Every Dollar last month, but I never actually opened it up. I spent a few hours over the weekend setting up a budget for October and earmarking funds for savings, so I'm hoping to be more intentional about our spending and saving this month.
WHAT ARE YOUR GOALS FOR OCTOBER?!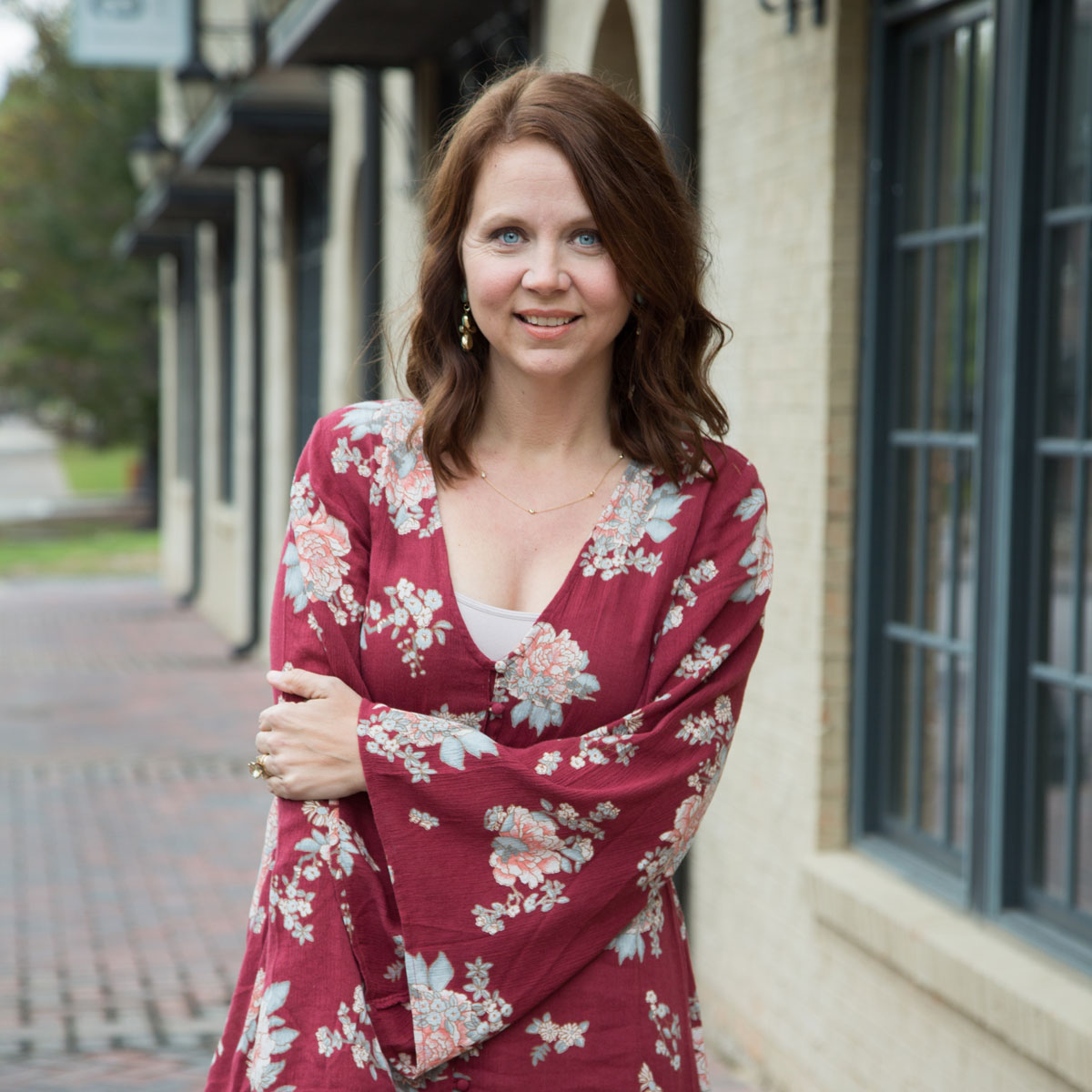 Kristin is married to her high-school sweetheart and the mother to two daughters. Professional by day and creative by night, she is a family lifestyle blogger who writes about faith, family, and fitting it all into a busy schedule. At Taz + Belly, you'll find healthy recipes, children's party ideas, tutorials, DIY projects, and more.
Click Here to Read More About Kristin