Every Wednesday, Jennifer & I are sharing style posts full of inspiration, reviews and what we're currently wearing and inviting you along for the ride. This week, she's talking white jeans and I'm sharing March's Stitch Fix Review! The link party below will be up for the next week and we would love to have you join us with any style-related content you're sharing, have shared or will share in the next seven days. Don't have a blog? Use the hashtag below and join us on Instagram instead!
Warning: Affiliate links appear in the following post. If you sign up to receive a box from Stitch Fix, I'll receive a credit to my account when your first box ships. Don't worry! After you create an account, you'll get a referral link to share with all of your friends and earn $25 for every person you refer when they schedule their first fix. Sharing the love means that we all get free (or discounted) clothes. Who doesn't love that?!

I need to be honest and tell you when my box arrived this month, I was a little nervous. Before I ever unwrapped the crinkly paper, I read the enclosed note and had an immediate letdown. My favorite stylist, Jodi, was on vacation and someone was filling in for her by packing my box. I ALWAYS request the same stylist and I was prepared to hate everything inside. Surprisingly, Jen did an excellent job following my style cues and sent five items that I adore. This is the first time ever that I've kept an entire box not selected by my favorite stylist.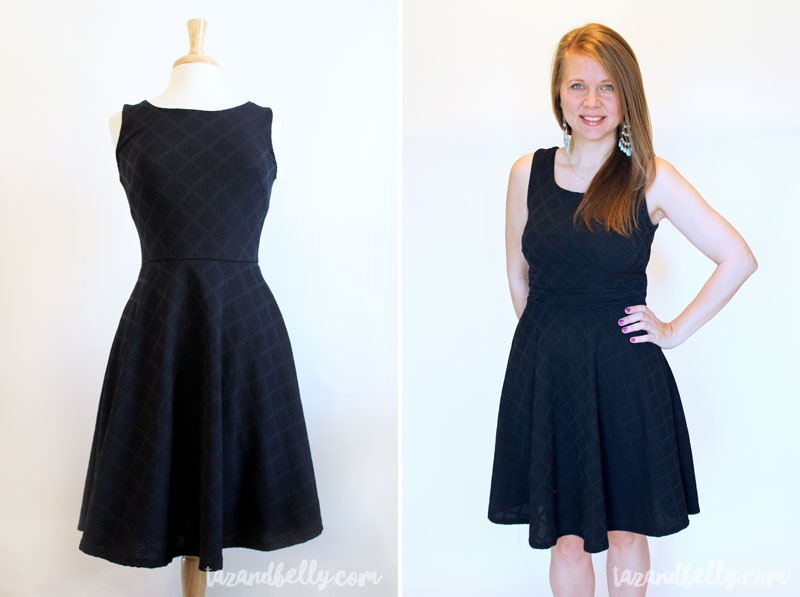 Le Lis Kano Textured Dress
I have been on the lookout for an Easter dress for several weeks with no luck. I didn't want to spend a ton on something I wouldn't get much wear out of and I had resigned myself to wear something already hanging in my closet. Fortunately for me, this little number came right on time! It's a great knit fabric with plenty of stretch, the waistband hits me in just the right place and it's modest and professional enough that I can also wear it to work. It has a great eyelet-like texture which makes it special without being too busy or fussy. I really like navy and have several things that will pair well with this dress already in my closet.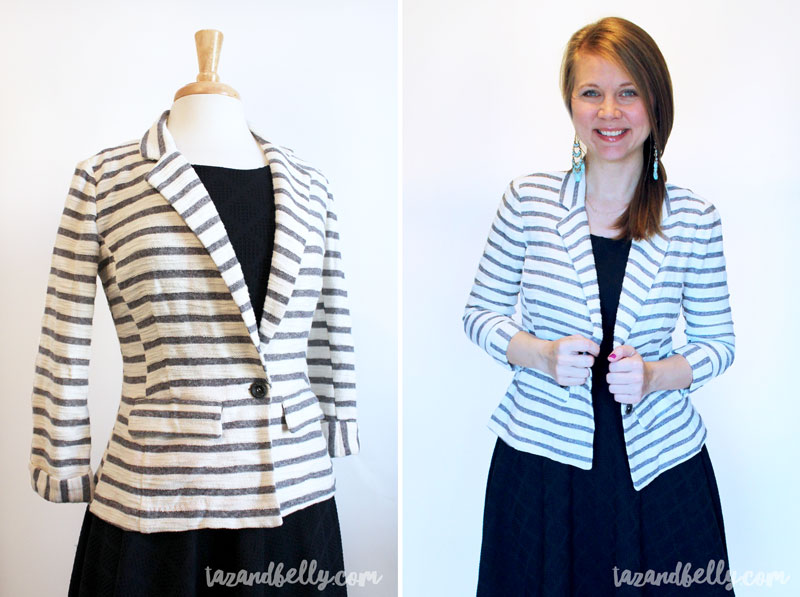 Skies Are Blue Masel Knit Blazer
This isn't the first striped knit blazer I've purchased, but the one already in my closet is white and grey and looks much more appropriate for fall and winter. It's kind of hard to tell in these photos, but the stripes are a heathered blue and almost look denim! The cropped sleeves and slim silhouette makes this the perfect addition to my closet for spring. Jenn suggested wearing it over the dress, but I don't think the proportions work for me when I put them together. I do love the blazer with skinny pants and a blouse for work and I'm looking forward to wearing it with shorts and a graphic tee for a completely different look come summer. I love how this will work so well for both work and casual wear and I've already started pinning a few ways to wear this in the coming month. Look for a "one piece many ways" coming your way soon!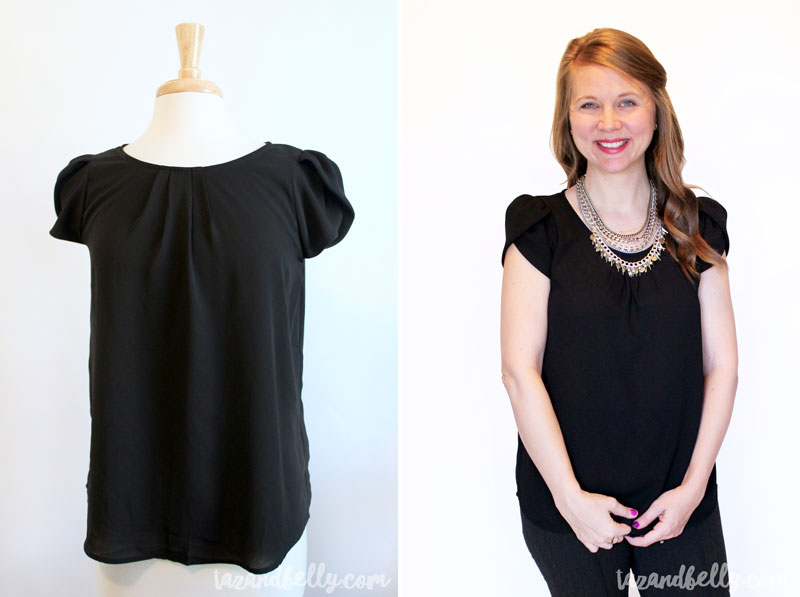 Papermoon Bastille Tulip Sleeve Blouse
If you'll remember in January's post, I shared a black blouse that I loved, but at $78 was out of my price range. My stylist listened to everything I said in that post (she even referenced my review in her note) and sent me a similar top this month for half the price. Guess what? I liked this one even more. The basic silhouette is the same and although this neckline is scooped instead of notched, it still has pleats in the front, which are very flattering on my narrow frame. The thing that puts this particular top "over the top" is the tulip sleeves. I'm including a detail shot below so you can see just how beautiful these are!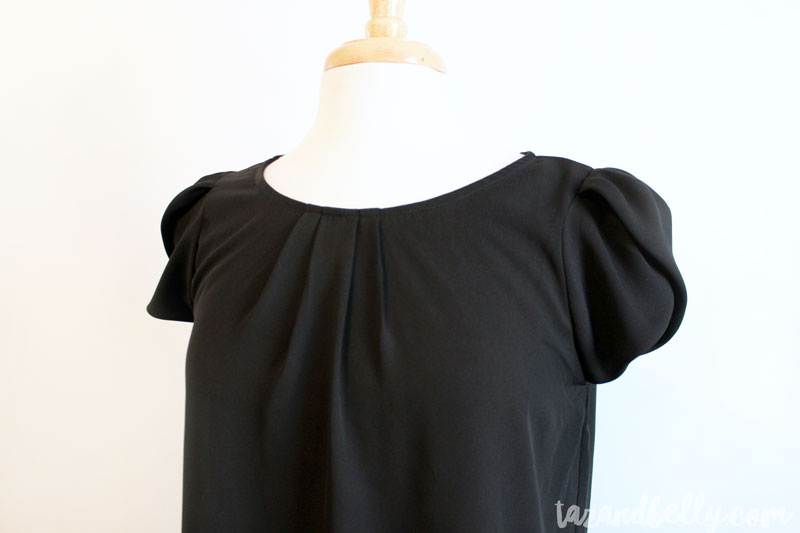 Pixley Edmond Chevron Print Henley
This is one of those tops that at first glance I would have discounted right away. I'll admit I probably wouldn't have picked this up on my own and I wouldn't regularly spend as much on a knit top, but with the 20% discount for buying all five pieces, it was actually cheaper to keep this one around. As it turns out, this might be the most comfortable thing in my closet and it looks amazing with white skinny jeans. I have to wear a tank underneath since it dips a little lower than I normally prefer, but everything else about this top is perfect. The length is great and I can't wait to wear it with cutoffs and birkenstocks once it warms up a little more.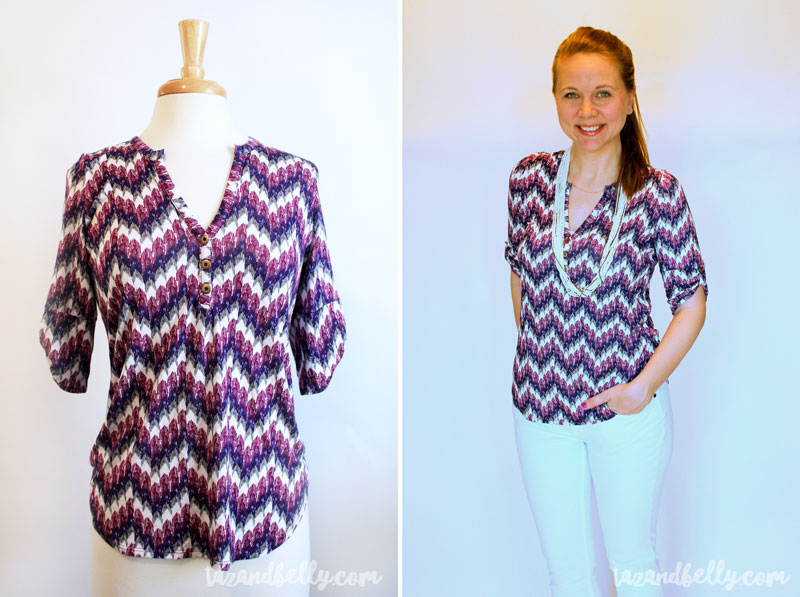 41 Hawthorne Dawney Scallop Trim Blouse
THIS is the top that dreams are made of. The color is so vibrant and I knew it would be perfect for spring and summer. No, seriously, how adorable are those little scalloped sleeves?! My only complaint about this top so far is that it can get a little static electricity and be clingy fast. I'm pretty sure the temperature and weather changes on the day I wore it were the culprit, but I'll be arming myself with some static spray the next go around. I paired it with grey wool riding pants and a knit blazer for work, but I'm already looking forward to wearing it with my leopard print skirt, black and white knit skirt and the striped blazer from this month's box. It is so versatile and I got tons of compliments the day I wore it!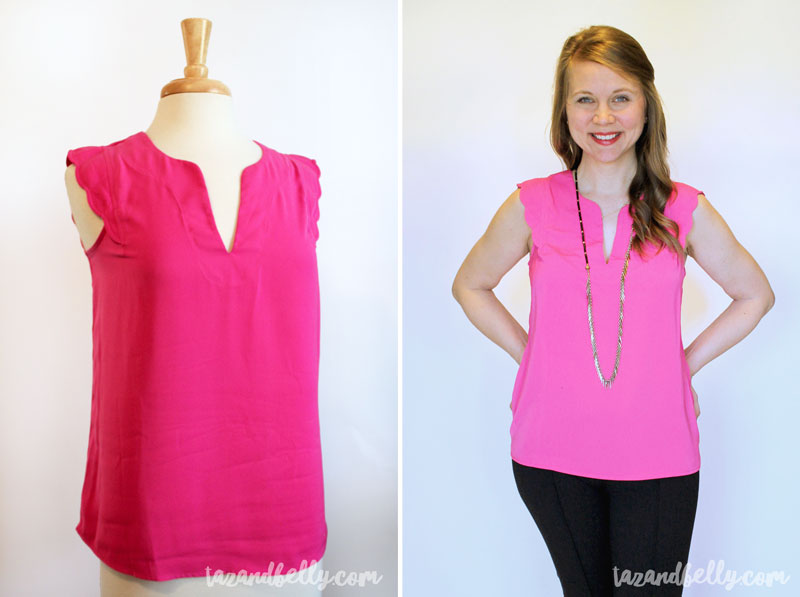 Jenn completely hit it out of the park with all five pieces and I couldn't have been happier. The only downside is that means I'll likely send all of April's box back since I usually only keep an average of five pieces a quarter. I'll still share a post next month and show you what Jodi sends, but I might share an unboxing or try-on video if you prefer. I'm already working on a few posts for the next several weeks, so please let me know in the comments today if there are any topics you'd like me to cover in the future!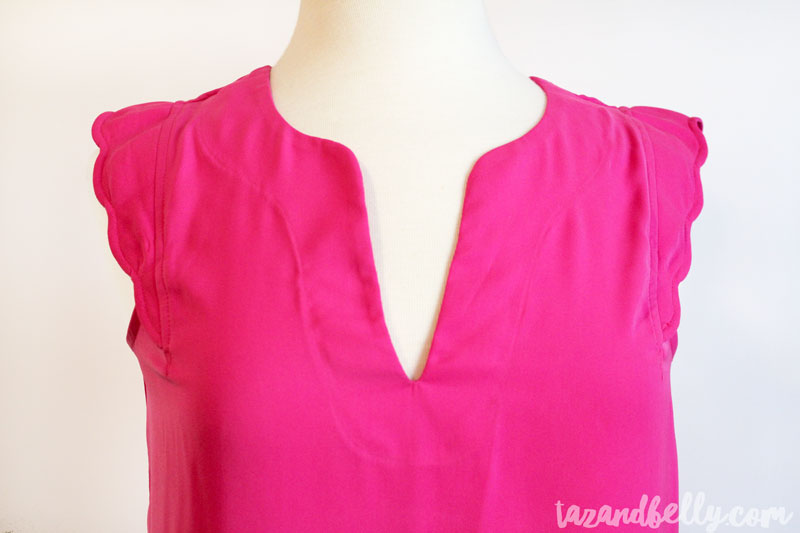 Pin March's Stitch Fix Review Below! Pretty please?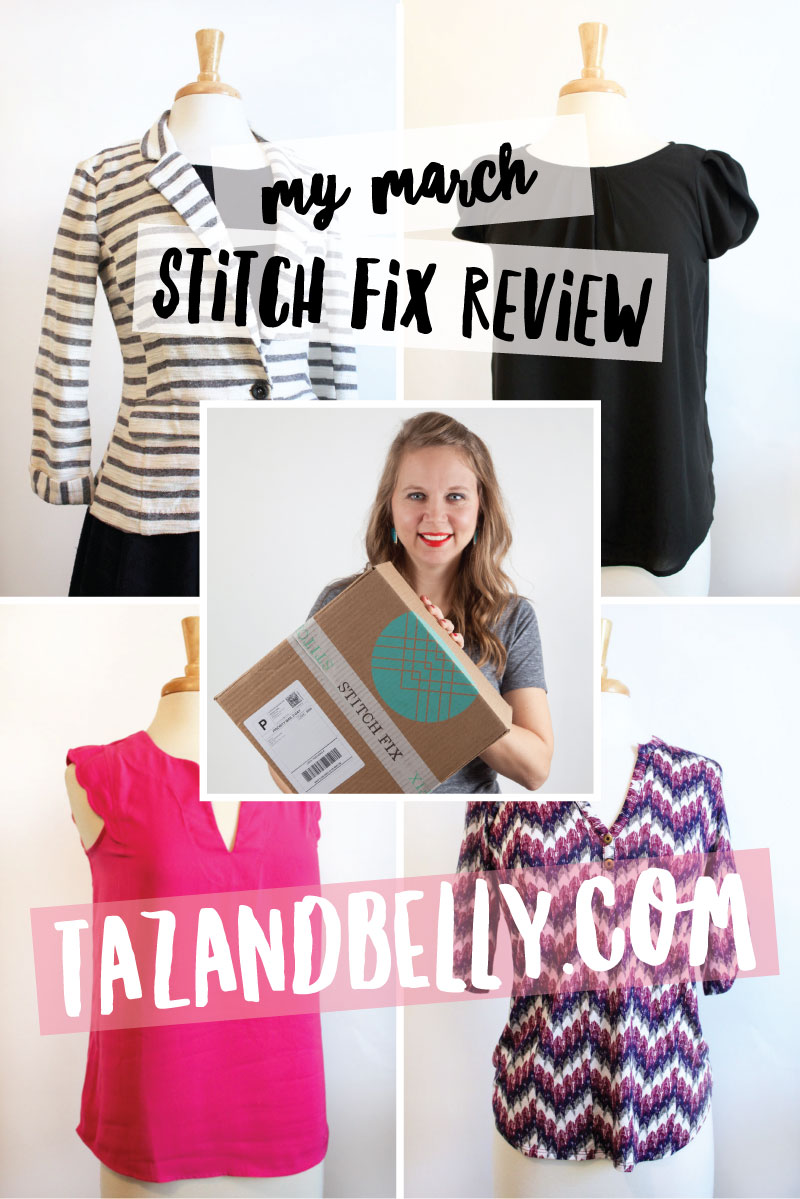 And just in case you think I don't actually keep all of the pieces I tell you I do or that I only wear them in front of a white sheet in my laundry room, here are the three pieces I've already managed to wear in the last week. I have every intention of reporting back next month and letting you know how many days out of thirty I managed to find myself in a Stitch Fix piece!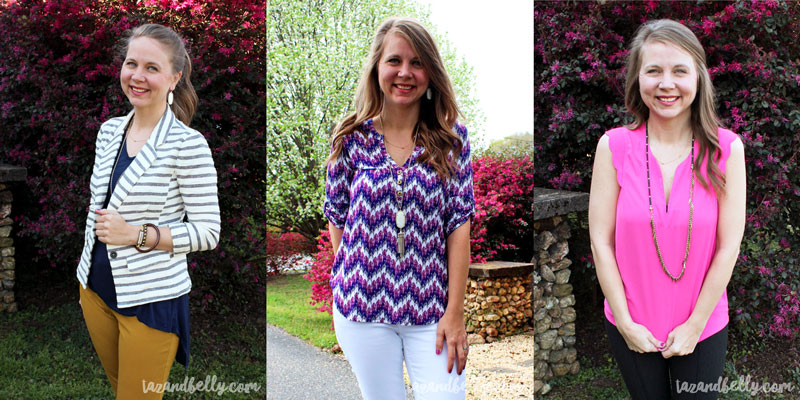 I'm also linking up with The Pleated Poppy's What I Wore link up.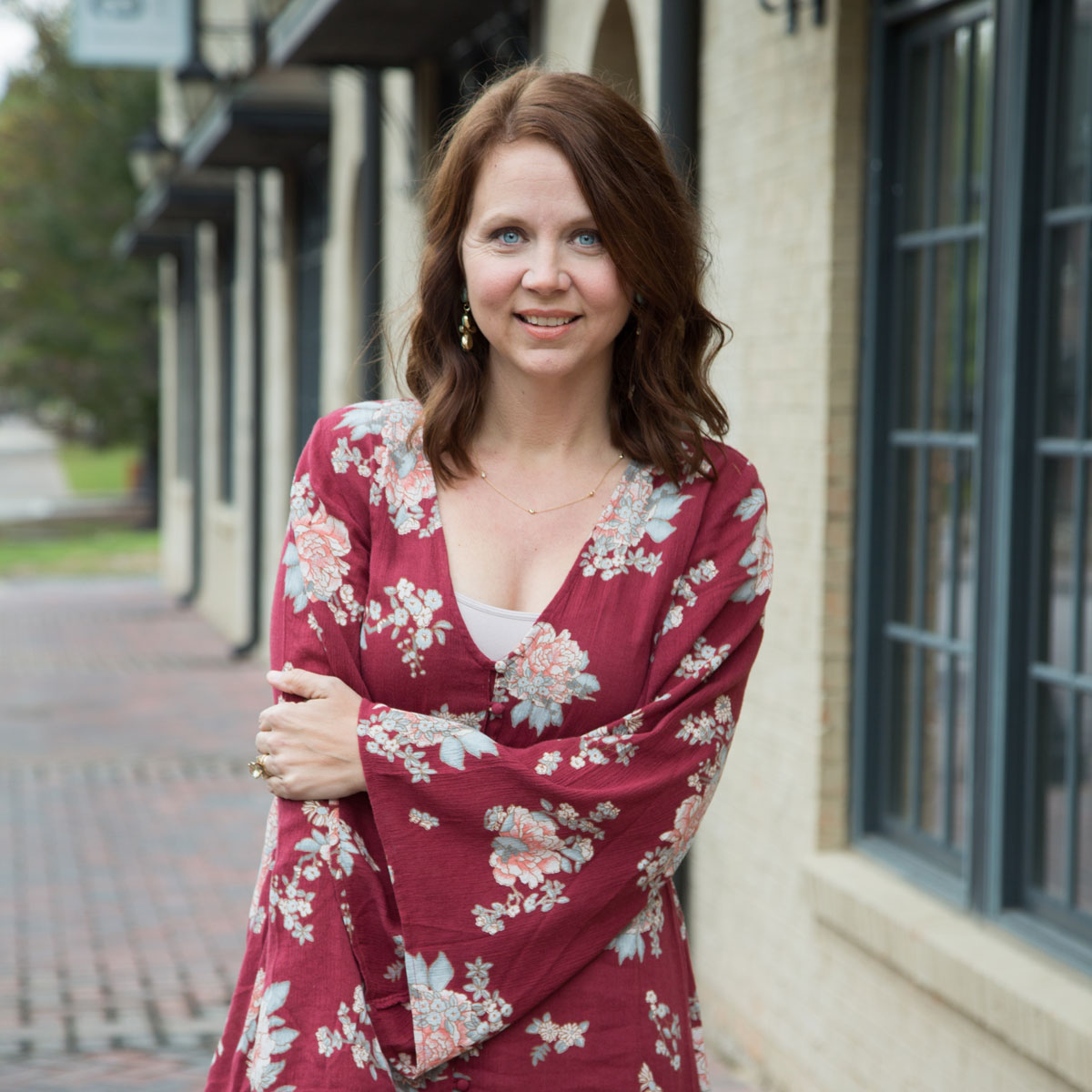 Kristin is married to her high-school sweetheart and the mother to two daughters. Professional by day and creative by night, she is a family lifestyle blogger who writes about faith, family, and fitting it all into a busy schedule. At Taz + Belly, you'll find healthy recipes, children's party ideas, tutorials, DIY projects, and more.
Click Here to Read More About Kristin