I keep saying to myself "How can it be Wardrobe Wednesday already?!" and then I realized today that since I only post three days a week, almost every other post is style-related these days! Regardless of the frequency, I love having a new topic to share about and I'm confident that any day now you're going to join us by linking up below. Right? And even if you don't, Jennifer and I are having a great time talking about clothes and what we're loving this spring, so we're hoping you'll hang in there. Forgive the back-to-back Stitch Fix posts, but I wanted to share a few tips and tricks on HOW TO GET THE MOST OUT OF YOUR NEXT FIX!

Warning: Affiliate links appear in the following post. If you sign up to receive a box from Stitch Fix, I'll receive a credit to my account when your first box ships. Don't worry! After you create an account, you'll get a referral link to share with all of your friends and earn $25 for every person you refer when they schedule their first fix. Sharing the love means that we all get free (or discounted) clothes. Who doesn't love that?!

I often hear complaints about Stitch Fix (it's usually about the first few boxes) or get questions about why I always love everything in my box. I think there is a definite learning curve when you first create an account and there are many things I wish I had known in the very beginning to maximize my experience. I've been receiving quarterly boxes since March of 2013 and just switched over to a monthly subscription at the beginning of this year. I wish I knew exactly how many boxes I've received to date, but it's definitely in the double-digits and I've learned a lot since that very first box.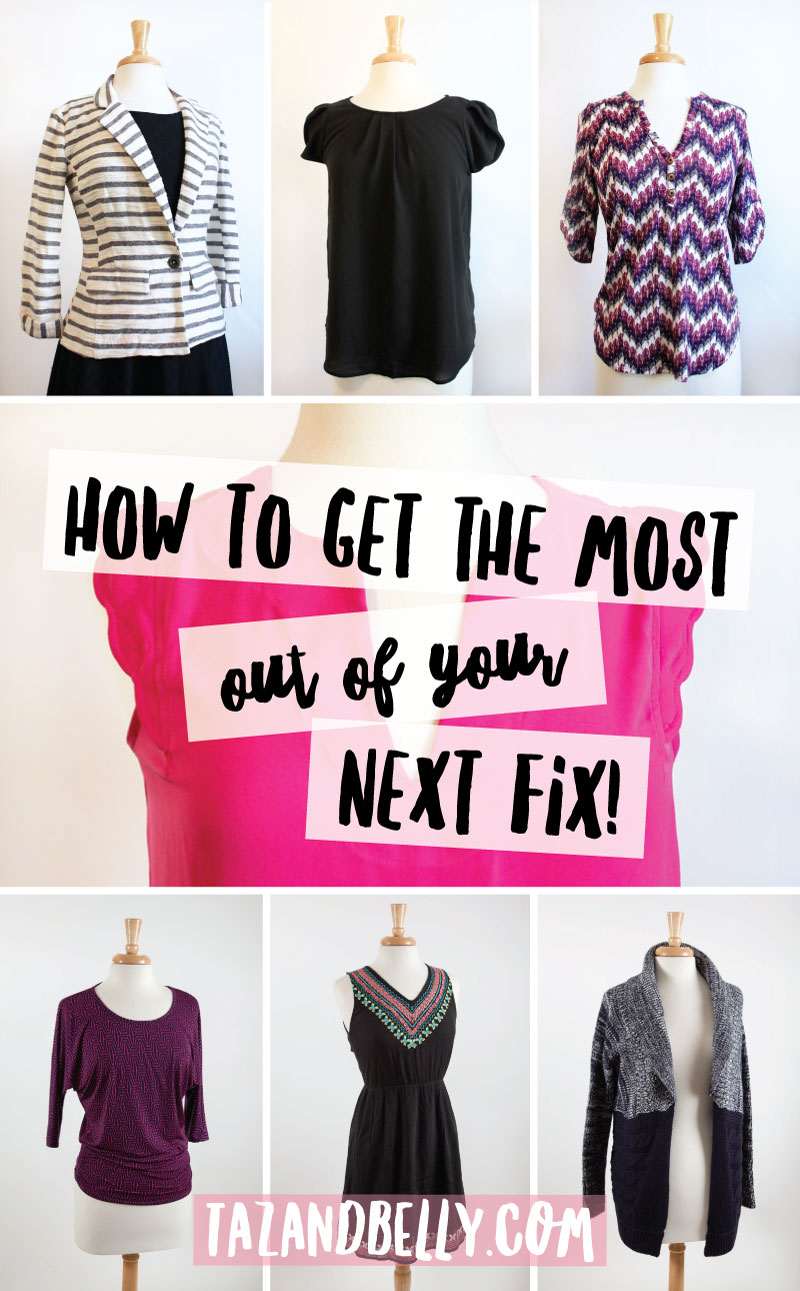 Utilize that Style Profile.
Be specific. Make sure you fill out your Style Profile completely and give as many details as possible. I cannot stress this enough, but the more information your stylist has, the better your experience will be.
Be honest. We all like to pretend we're a size smaller than we really are, but by fudging the numbers on your Style Profile, you are only cheating yourself. No one wants to spend $20 a month, only to find that nothing in their box fits properly. I found out pretty early on that the brands delivered in my fixes ran a little smaller than what I was used to buying at the mall. I adjusted my pants size accordingly and I haven't had a single regret.
Be current. Make sure you are updating your style profile regularly and making necessary changes as soon as possible. I try to read through my profile at the beginning of every season and account for any fluctuation in my weight, budget adjustments or style changes since my last update. Although I'm a very simple dresser for the most part, I do notice that my overall sense of style changes from year to year. Waiting too long means you'll open a box and be less than satisfied. Making these adjustments before your box is delivered makes for a happy girl.
Curate a Pinterest Board, stat.
Everyone I know has a Pinterest board devoted to fashion, but it is actually indicative of what you'd really like to wear? For me, I had all sorts of clothes that I like to dream about wearing, but very few things that were appropriate for my everyday life. Instead, I created a board just for pinning looks I'd like to add to my closet or new trends I would like to try. You can link a Pinterest board in your Stitch Fix account and point your stylist to anything specific you are loving. Don't just pin the outfit, tell them what you like about it! Modify the pin's description and give your stylist some guidance. Remember, the more information she has, the better your box will be!
Find a Personal Stylist
When I first found Stitch Fix, I considered the stylist to be the luck of the draw. Several months and many boxes later, I began to see a pattern. I started looking back through my stylist notes from previous fixes and realized that in every case where Jodi packed my box, I kept almost every item inside (or at the very least loved every item, even if my budget was telling me no). All of the times I was less than impressed or frustrated that I wasn't being heard, the fixes came from a different stylist that never got repeated. It didn't take me long to realize that requesting a stylist was the way to get the most for my money. For subsequent boxes, I mentioned Jodi by name in the "notes to the stylist" section of my account and before long I didn't even have to request her – if she was available, she always packed my box.
Pay Attention to Your Budget
If someone offered to gift you any amount between $50 and $100 what would you ask for? A hundred dollars, right? That's exactly how establishing a budget for Stitch Fix works. If you choose the option to spend between $48 and $88 on a blouse, they are going to push the upper end of that budget every time. I don't offer this as a complaint, but every business aiming to make a profit is going to try and earn as much as possible and Stitch Fix is no different. If you can't afford to spend $88 on a blouse, then don't give them that option. I learned pretty early on that I needed to keep my budgets for all categories at "as inexpensive as possible." This kept me from being disappointed when I received an item I loved, but couldn't begin to consider keeping. I still get occasional items that are well outside of my budget and I always mention that in the feedback before shipping the items back. It is certainly possible to overspend on items in your box, but it is just as possible to keep things well within your range if you are very specific about your needs and remind them of your target budget.
Don't Be Afraid to Ask for What You Want
Whether it's the note to your stylist before your fix ships or the feedback after you've tried it all on, don't skip out on either of these opportunities to give your stylist guidance. I use every single character available and get as detailed as possible when it comes to feedback — why I didn't like it, why it didn't fit right, and what would have made it better. Now that I'm writing regular Stitch Fix reviews here on the blog, I add the URL to my stylist note before my fix is styled. Sure, I've already left feedback, but I think it can't hurt for my stylist to see why pieces didn't work, as well as take cues from my regular wardrobe.
Be Patient
You can't expect your stylist to figure it all out in the first month. Chalk that $20 up to a learning curve and do a little happy dance if you managed to keep a single item. It took several months before my stylist got a real feel for my personal style and even still, it is always evolving. The more you pay attention to those first five tips and tricks, the quicker your fixes will evolve into something you look forward to every month.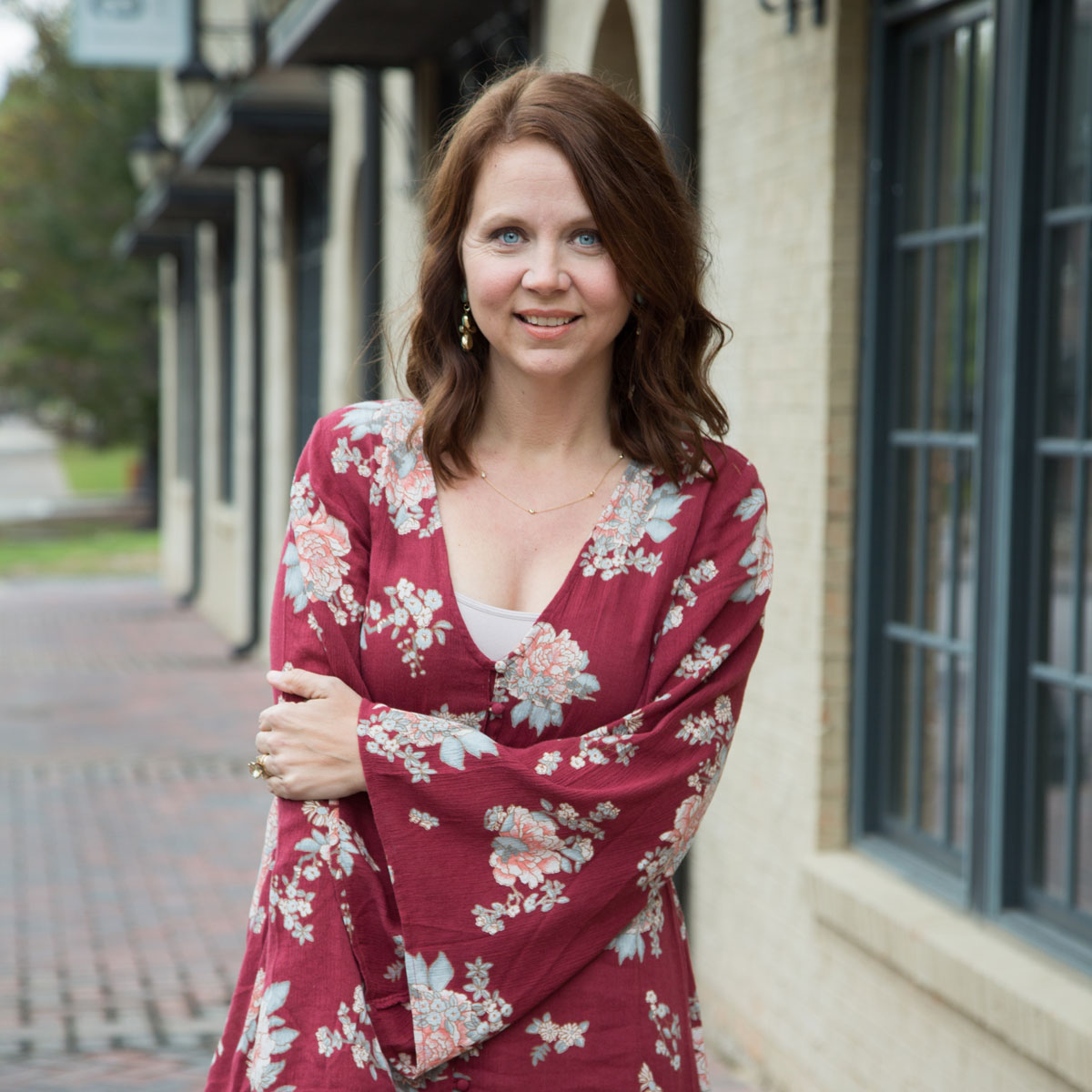 Kristin is married to her high-school sweetheart and the mother to two daughters. Professional by day and creative by night, she is a family lifestyle blogger who writes about faith, family, and fitting it all into a busy schedule. At Taz + Belly, you'll find healthy recipes, children's party ideas, tutorials, DIY projects, and more.
Click Here to Read More About Kristin