Warning: Affiliate links appear in the following post. If you sign up to receive a box from Stitch Fix, I'll receive a credit to my account when your first box ships. Don't worry! After you create an account, you'll get a referral link to share with all of your friends and earn $25 for every person you refer when they schedule their first fix. Sharing the love means that we all get free (or discounted) clothes. Who doesn't love that?!
This was my sixth box from Stitch Fix
and just like the one before it, this one was a winner. When I found out that we would be traveling to San Francisco this month, I decided to throw my entire PayPal balance at a box for the occasion. I was crossing my fingers for some fun new outfit ideas for our trip and hoping to make my packing easy-peasy.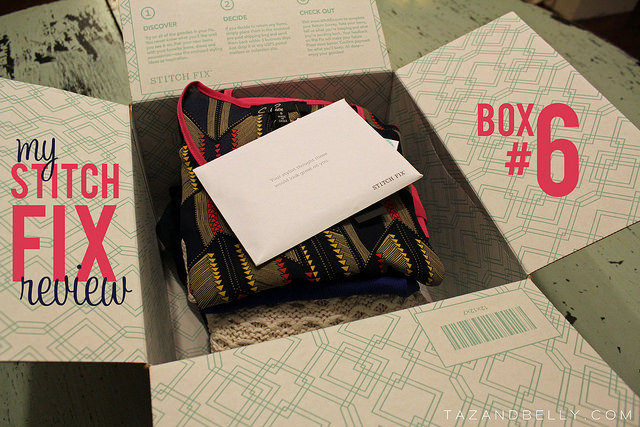 Just in case you don't already know this, you can get an idea of what is in your box before it even arrives. Just after my second box shipped, I discovered that if you logged into your account it already had your checkout page ready and waiting with descriptions and prices for each item. It helped cushion the sticker shock and armed with Pinterest and Google, it is almost always possible to find a fellow blogger who has reviewed the items before you.
Before we get any further, let me apologize for the quality of these photographs. I am clearly awkward and not model material. Not to mention, I was taking these on a tripod on my front porch, while scolding children, dodging kittens and trying to stay hidden from the parents doing football practice pick up across the street. The struggle was real.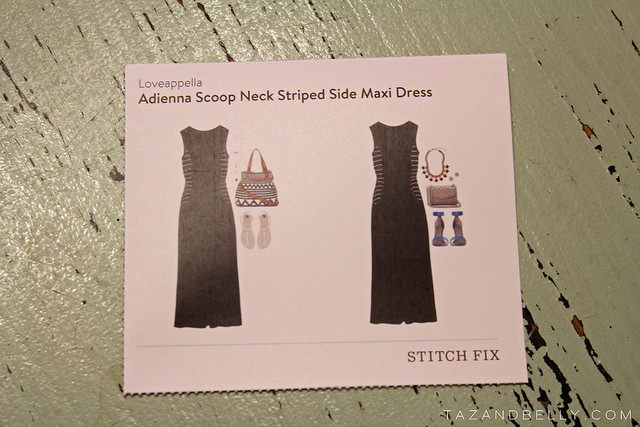 First out of the box was this black maxi dress. I immediately loved the striped details, the fabric is really heavy and the dress seems well constructed. It's the perfect length — not too short and not too long — and IT HAS POCKETS. Enough said. It was a keeper.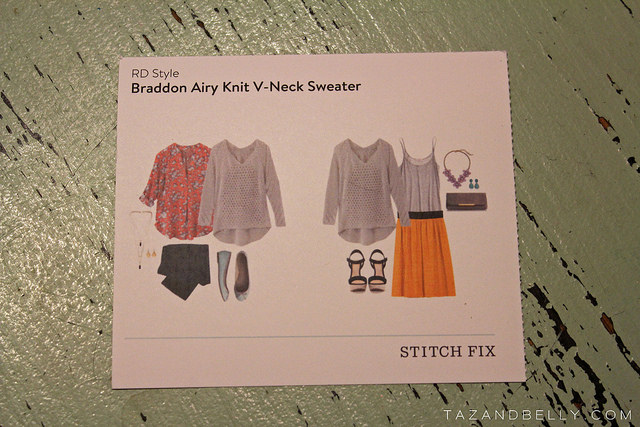 Next up was this open weave sweater that is super cute in person. It can be worn year round depending on how you layer it and I even liked how it looked up there over the maxi. I think I'll wear it layered over a silk tank with these Kensie jeans, but I also tried it over a denim button down and a long sleeve silk tunic, too. Both the sweater and these skinny jeans are staying in my closet.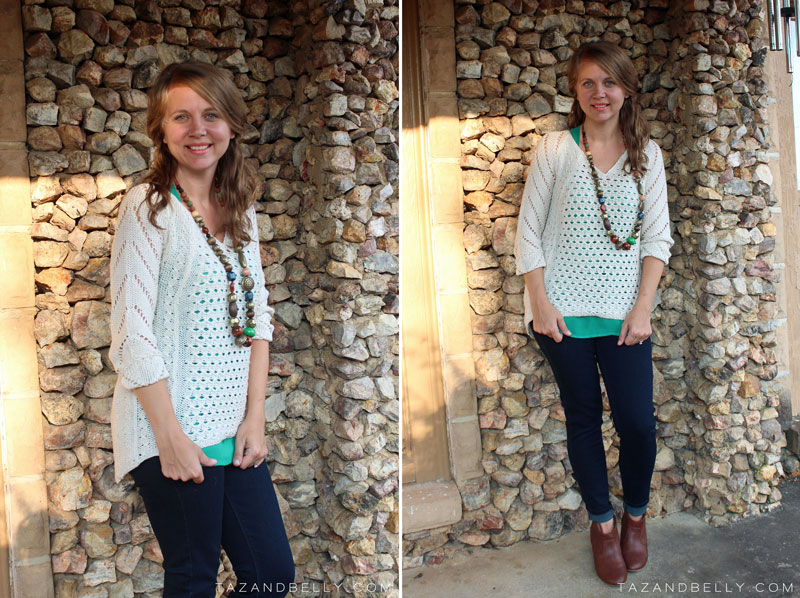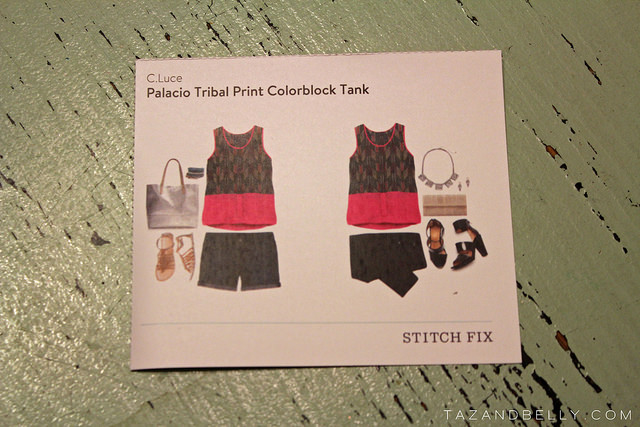 This sleeveless blouse was on the top of the box and got an immediate reaction out of me. I love the colors and I didn't have anything tribal print in my closet already, so I was thrilled to see this. It looks great with shorts and pants and Jodi suggested pairing it with the jacket from my previous fix, which I loved! You can't see them in this photo, but I have on motorcycle booties and they look great with these jeans, too.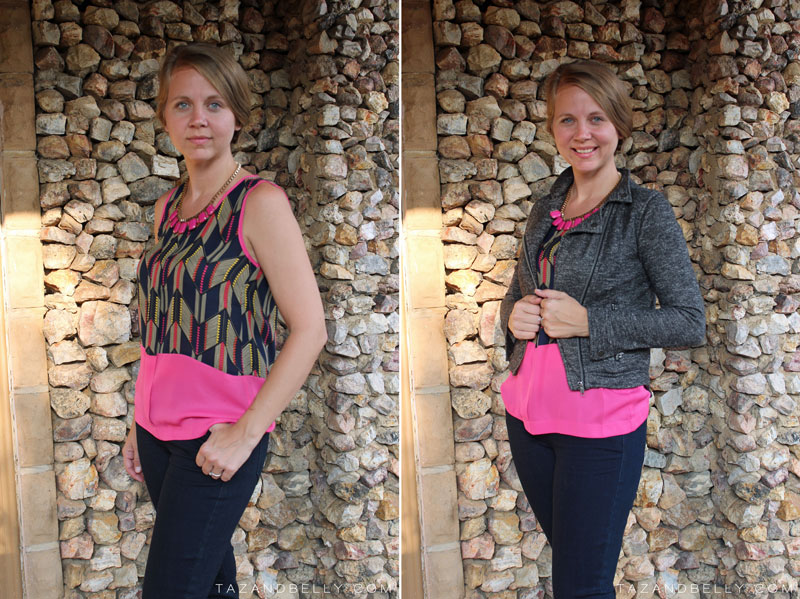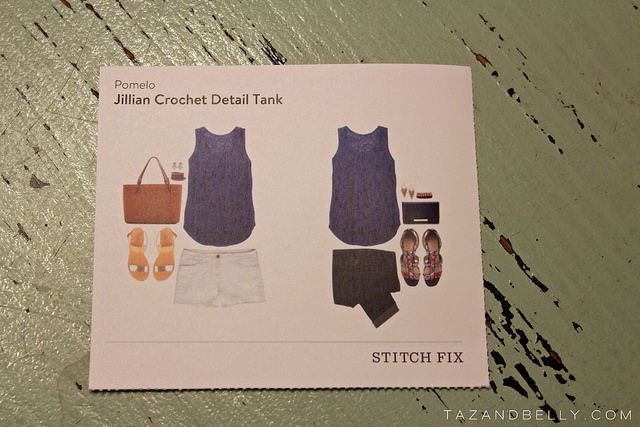 The last piece was the one I was most underwhelmed with, UNTIL I put it on. It's a royal blue cotton tank with lace details on the straps and back. It's super simple and looks great paired with shorts and jeans. I knew before looking at the style card that I wanted to wear it with my favorite white denim shorts, so clearly Jodi and I were on the same page here. I'll be biking over Golden Gate in this outfit by the time you read this post!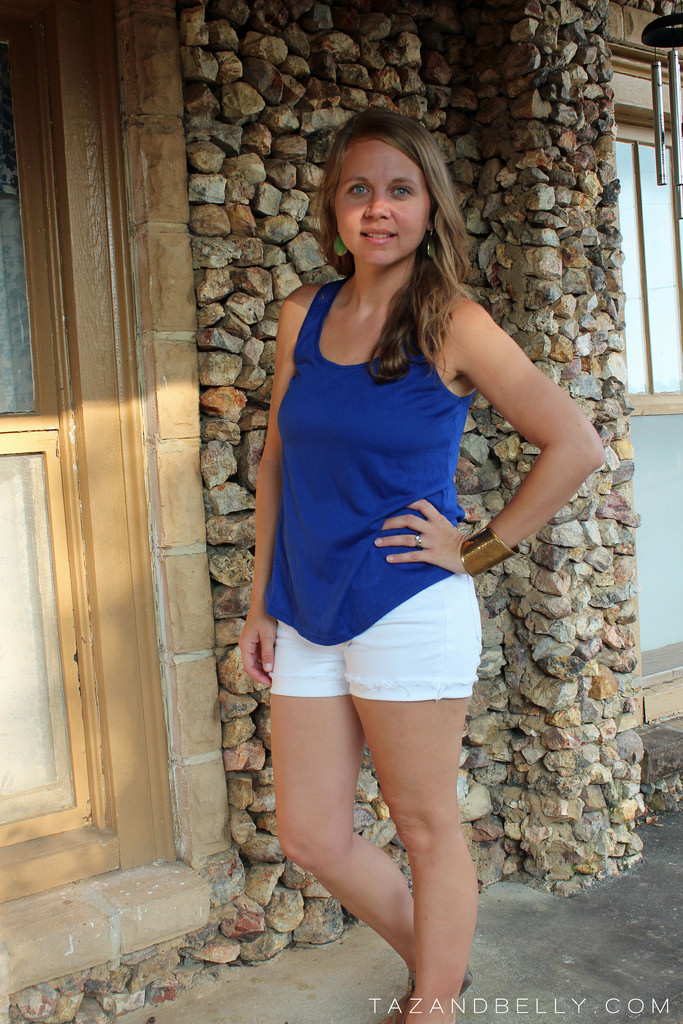 This is my second box in a row where I kept all five pieces. I think I'm finally doing a better job of reviewing my fixes and keeping my Pinterest boards up to date, but the real game-changer was requesting a previous stylist. I looked back through my previous fixes to see who styled my favorite boxes and requested that one of them pack this month's fix. I was thrilled to see that Jodi was on it and I'll probably always request her in the future. She has clearly figured out what I'm looking for. I had a little credit, but paid for most of the box myself. Again, it's more than I would normally spend on these items if I were shopping in person, but the anticipation and surprise more than make up for the difference.
You can read previous reviews of my first, second and fifth boxes or join Stitch Fix
and schedule your first delivery today!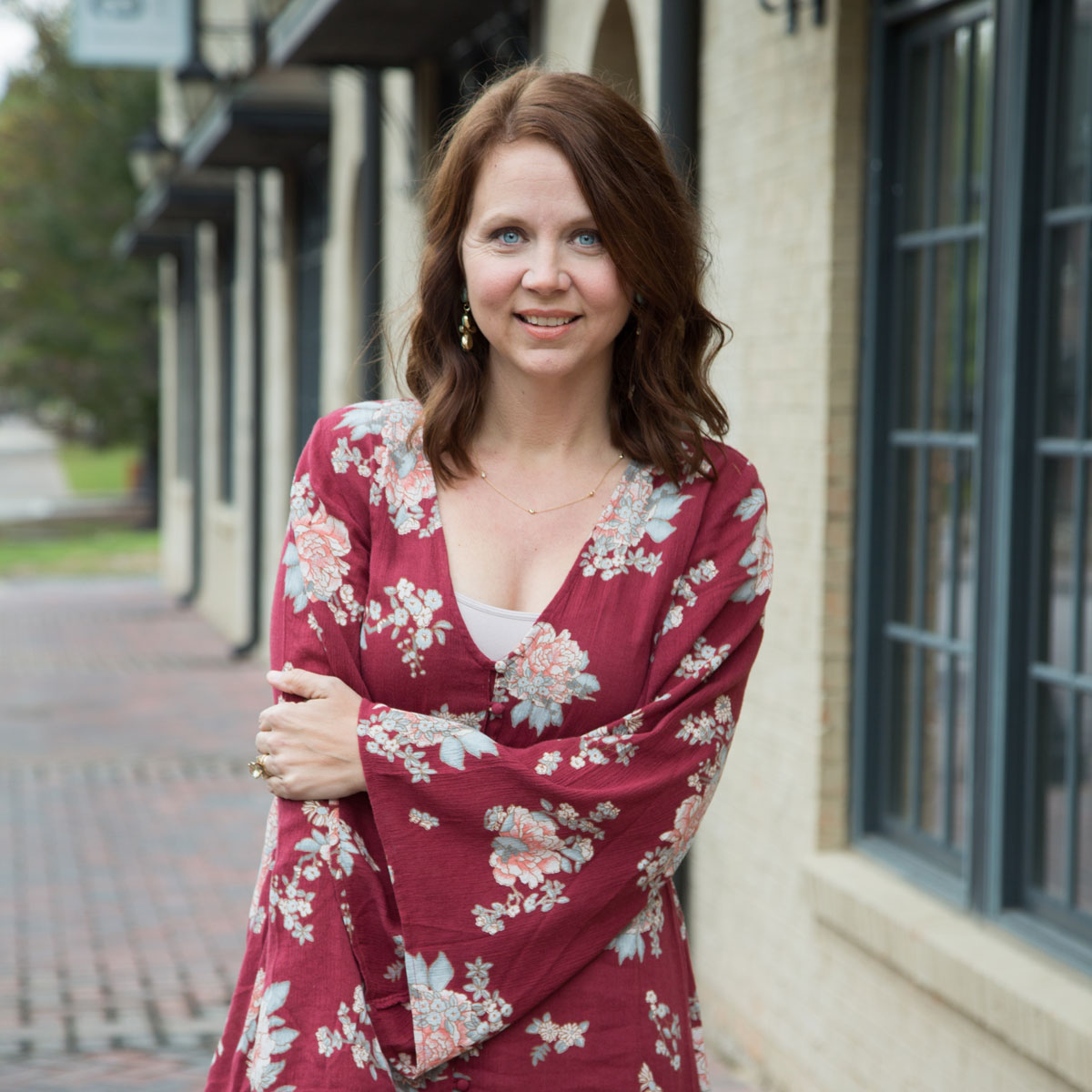 Kristin is married to her high-school sweetheart and the mother to two daughters. Professional by day and creative by night, she is a family lifestyle blogger who writes about faith, family, and fitting it all into a busy schedule. At Taz + Belly, you'll find healthy recipes, children's party ideas, tutorials, DIY projects, and more.
Click Here to Read More About Kristin