I must admit, I haven't been doing too well. Since we got back from the beach, I've been highly UNmotivated to go to the gym, to run, to do Insanity, to eat well. I've been in a funk and offered up my fair share of excuses for not following through. I knew I would have a few pounds to lose after indulging for seven days, but those few pounds have been making me feel icky. Like I worked really hard and now I'm trying to throw it all away. I hopped on the scales at the gym yesterday and I was at 133. That's 1.5 pounds less than when I returned from the beach, but still 3 pounds more than when I left. I have got to get back on track. I want 130 to be my "just got home from the beach" weight, not my "struggling to get back to after eating a cheeseburger" weight.
While I was throwing myself a pity party, I decided to compare some pictures because I knew it would make me feel better and would motivate me. I wish I had some indication of my weight in these, but I think the change is obvious. Sorry for the twofers, that's just how the images were saved in Flickr and I didn't feel like digging through the archives for the originals.
July 4, 2009 – I was pregnant with Sophie, but I didn't know it yet. I was taking Clomid and had a legitimate excuse for the extra weight. BTW, how stinkin adorable is Ella in these images?! This was the first year we went to UAB for Thunder on the Mountain.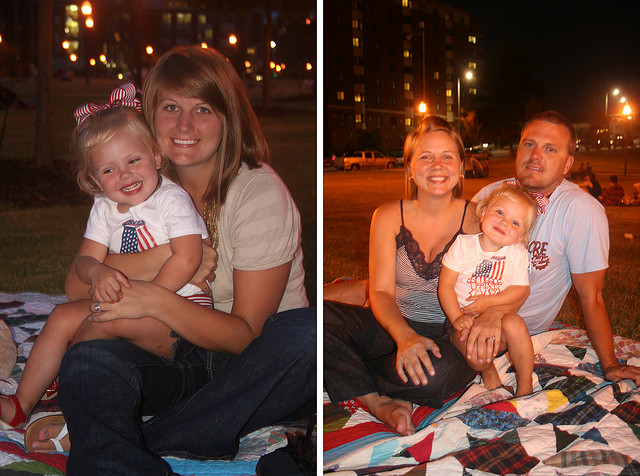 July 4, 2010 – Another somewhat legitimate excuse. Sophie was three months old, so I should expect to be a little heavier, but I should have at least been making an effort. I am probably in the neighborhood of 160 in these pictures.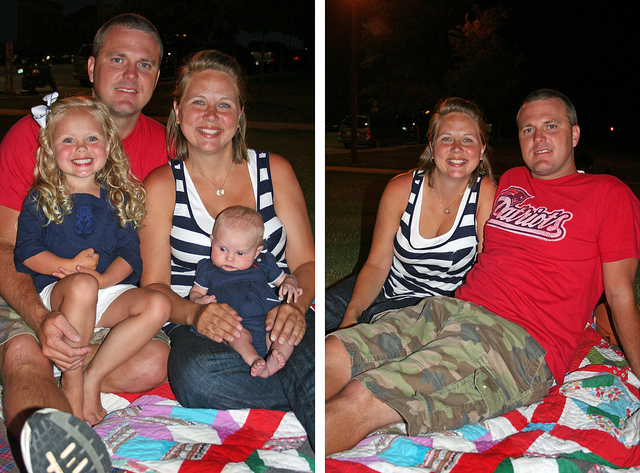 July 4, 2011 – Ummm, no excuses. 16 months post-baby and I'm still not doing very much. I was happier than the summer before, but I was probably still pretty close to 150. 148, maybe?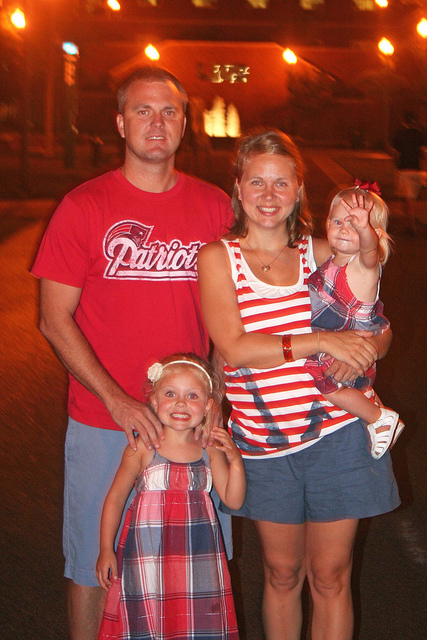 July 4, 2012 – Even at 133, I'm happy here. Not that my happiness clinches on my weight, but I feel good and fit and healthy. I can wear my clothes without a struggle and I'm proud of how far I've come.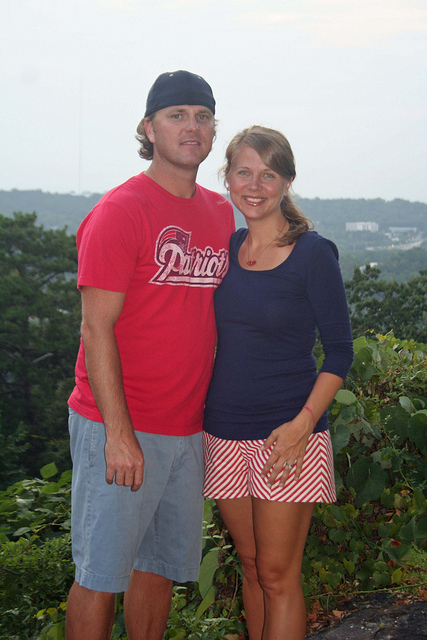 Sometimes I need to see the comparison to remind me how far I've come. And to remind me that it's okay to take a few weeks off, but it's not okay to be lazy. Ever again. End of rant.
Can we talk about how my husband looks virtually the same in every image (with the exception of his crazy hair)? That is completely unfair. I'm also cracking up because apparently for the last three summers he's worn that same Patriots t-shirt on the fourth of July and the last two years he even wore the same shorts! I think he needs a few more patriotic items in his closet :).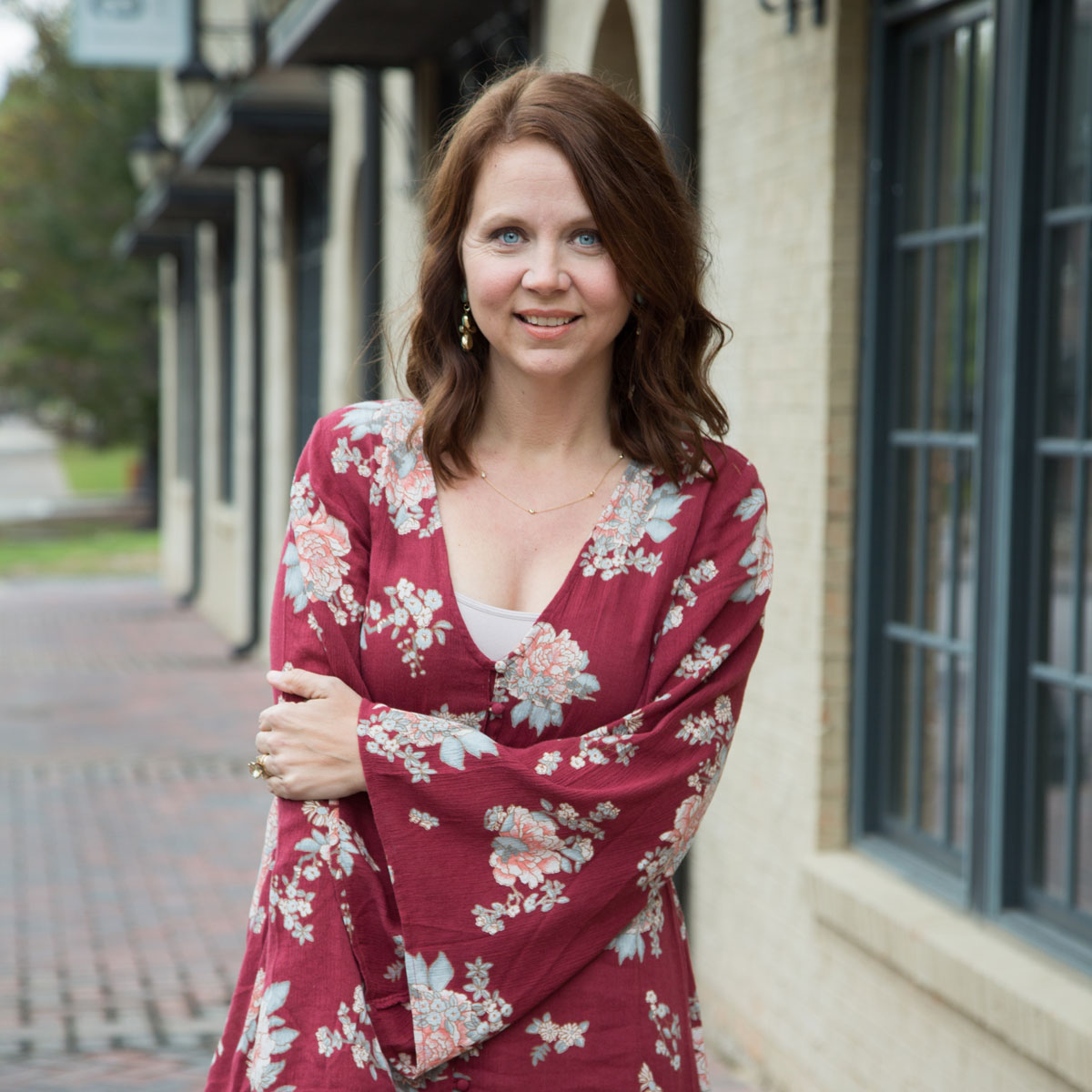 Kristin is married to her high-school sweetheart and the mother to two daughters. Professional by day and creative by night, she is a family lifestyle blogger who writes about faith, family, and fitting it all into a busy schedule. At Taz + Belly, you'll find healthy recipes, children's party ideas, tutorials, DIY projects, and more.
Click Here to Read More About Kristin