For whatever reason, I've really struggled with this week's fitness post. Maybe it's because getting back into a routine has been hard and I'm not quite ready for summer to be over. Maybe it's because I was leaving for the beach (last night) and I couldn't focus on much else. Either way, I decided not to bore you with the details of my week other than to say I've eaten pretty well and managed to exercise a good bit this week. Wednesday was hard because of Bible study and an impromptu lunch with my best friend. I didn't get home until after 8:30 and I still had housework and packing to do. On Thursday, I was skipping lunch to leave a little early and still needed to make Josh & the girls some chicken salad for the weekend, iron their church clothes and give them some goodbye snuggles. Monday and Tuesday were great — I ran at lunch both days and did Insanity with SD after work. I was a little more winded than I'd like to admit, but I did it and felt better because of it. Today, my muscles are nice and sore and I've almost shaken the caffeine withdrawal headache. When I get back from the beach, it's full on.
In the meantime, I thought I'd share some of my favorite fitness-related things in case you were interested. First up, apps.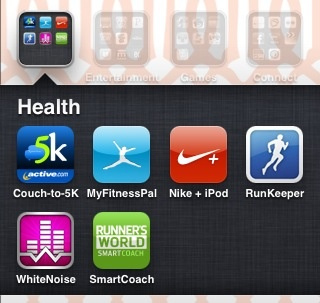 The iPhone has been a life-saver when it comes to keeping me on track and there are four apps that help me do it. I'm sure you're all aware of My Fitness Pal by now, but having the app on my phone made life so much easier. Although I'm not counting calories these days, it's still a nice resource to look up nutritional information and get meal ideas from other like-minded individuals. I loved the support and encouragement from my friends and it really helped keep me accountable. Couch to 5k was the next app I implemented. There are several free versions of this same concept, but I loved Active's app and it was relatively inexpensive and was well worth it. I did an 8 week plan which got you from a sedentary lifestyle to running a 5k (approximately 3 miles) in 30 minutes. There are 3 workouts per week, but on weeks I wanted to run more often, I just repeated a few of the workouts to give myself time to adjust to each level of difficulty. Once I was consistently running for 30 minutes at a time, I downloaded the free version of RunKeeper. Unlike Cto5k, I could determine any distance or time I wanted to run and, using the phone's GPS, it would track my distance, speed and pace and update you throughout the run. You can manually input treadmill workouts and the app emails you when you reach a new goal. This is probably my favorite of the health-related apps. At the recommendation of a friend, I recently downloaded another free app put out by Runner's World magazine called Smart Coach. This is more of a scheduling app, but I found it really helpful. I want to begin training for a 1/2 marathon this fall and the app helps to customize a training plan. You can determine the length of your training cycle (up to 16 weeks) and the distance you want to run. You also input a recent race time (or run a mile and input that time instead) and it will customize the distances and paces of your daily workouts. I've already created my training schedule for the fall and I can't wait to get started in October. When it isn't 100+ degrees outside!
I've also read a few books and subscribe to some great magazines that help keep me motivated. I know I told you about Dr. Cordain's book The Paleo Diet, but back in the spring I read Runner's World Complete Book of Women's Running by Dagny Scott Barrios. I loved how the book outlined everything you ever wanted to know about running from beginner to advanced levels. It was an easy read and was anything but boring. I also picked up Running for Women by Kara Goucher (an Olympic distance runner) and plan to start that just as soon as I cruise through the remaining stack of fiction novels I accumulated for summer. I also got free subscriptions to Runner's World and Women's Running for signing up for a race in this fall. I'll admit that I don't devour them like I do U.S. Weekly or the Anthro catalog, but they are nice to browse and include lots of information about other aspects of health and wellness, too.
Do you have any other sources of fitness inspiration? Blogs to recommend? Do tell.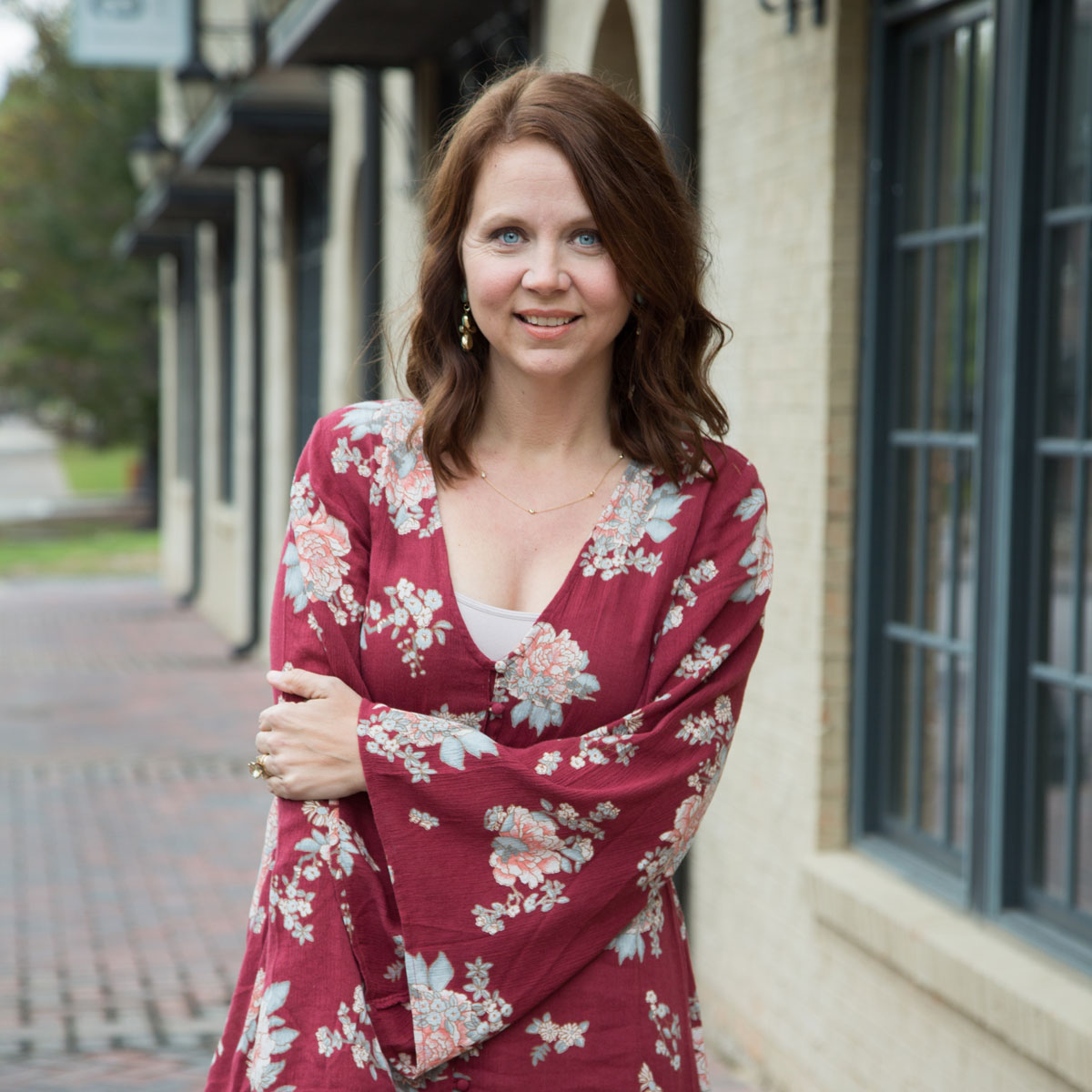 Kristin is married to her high-school sweetheart and the mother to two daughters. Professional by day and creative by night, she is a family lifestyle blogger who writes about faith, family, and fitting it all into a busy schedule. At Taz + Belly, you'll find healthy recipes, children's party ideas, tutorials, DIY projects, and more.
Click Here to Read More About Kristin