If you haven't clicked over to comment in awhile, you might not have noticed that the blog has had a little face-lift recently. I don't love the idea of re-designing it often, but I get bored with the color schemes. I decided to do something a little less "designed" this time and stuck to a grayscale color scheme. I'm ready to let the photographs do the talking. I pulled a few colors for my sidebar buttons, but luckily they'll always coordinate with the photos and if I ever get bored with them, changing the colors will be a cinch. Let's take a little tour.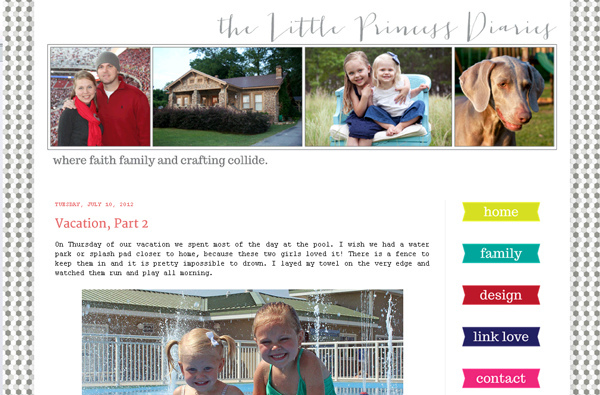 I really liked the idea of a photo banner at the top, I just wasn't a fan of how the previous one was set up. I do like being able to rotate the images of our home and family for the seasons and nothing will get out of date. Don't you love the new font in the header? I bought that one recently for a wedding invitation suite and I've been itching to use it somewhere on the web. You can see here that I used grey for most of the text and did a repeating, geometric background in greys, too. You can also see the fun-colored sidebar links, which could be customized in any color if I got another bee in my bonnet!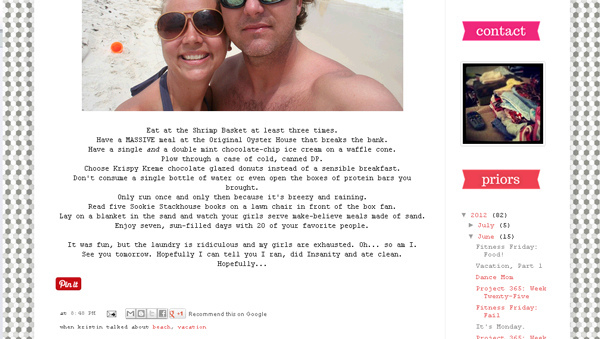 I had added a Pinterest button several months ago, but after a few e-mails I realized it wasn't working properly. Because of all of the Pinterest / Copyright violation hullabaloo, flickr had taken it upon themselves to make all images hosted on their site unavailable to Pinterest. Long story short, after some research I figured out to adjust my settings and now all of my images are free to pin. I've already started a board for my birthday party ideas, but I hope to eventually pin some DIY projects, home tours and holiday ideas. Pin away, but please respect our family and don't pin images of the girls unless they are directly related to a project (i.e. this mermaid tail DIY).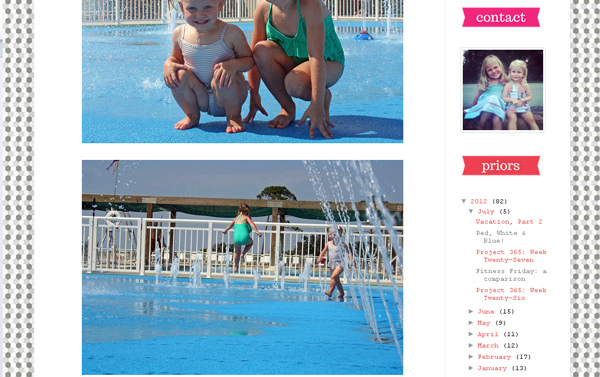 You may also notice in the sidebar, that I have included a rotating display of my Instagram images. Most of them are recapped for my P365 posts, but many are only seen in my Instagram feed or on Facebook. For those of you who don't follow me there, you will now see a rotating display of recent images in the sidebar. This one of the girls on Independence Day is one of my recent favorites!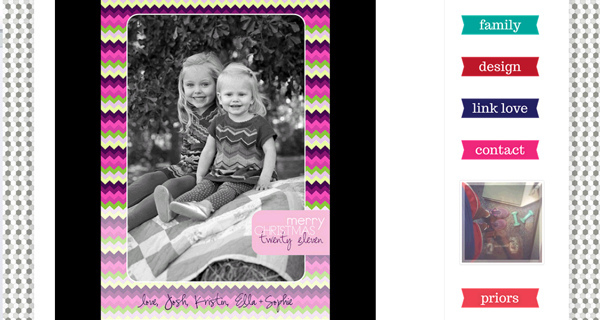 The last update for now, was to the design page. Before, clicking on design/my designs redirected you to a completely separate blog where I listed each of my designs separately. While the search function was nice and I liked the full-size images, it is hard to remember to post them regularly and I hated having two blogs to maintain. Currently, I've added a slideshow of recent work in it's place. You can click on the thumbnails at the bottom of the show, or you can let it cycle through my recent work. I might make further adjustments to this feature as I continue to update the site, but I'm happier already with this addition.
I'm still making some minor tweaks. I would eventually like to add a search bar and some photo buttons at the bottom of the sidebar. The buttons will include links to some of my favorite posts and categories of posts. Currently, I'm making room for: parties, maternity series, photo shoots, vacations, recipes, project 365, fitness friday and my home. Are there any other categories or quick links you'd like to see?
Be sure to click over to the full site to see all of the new features!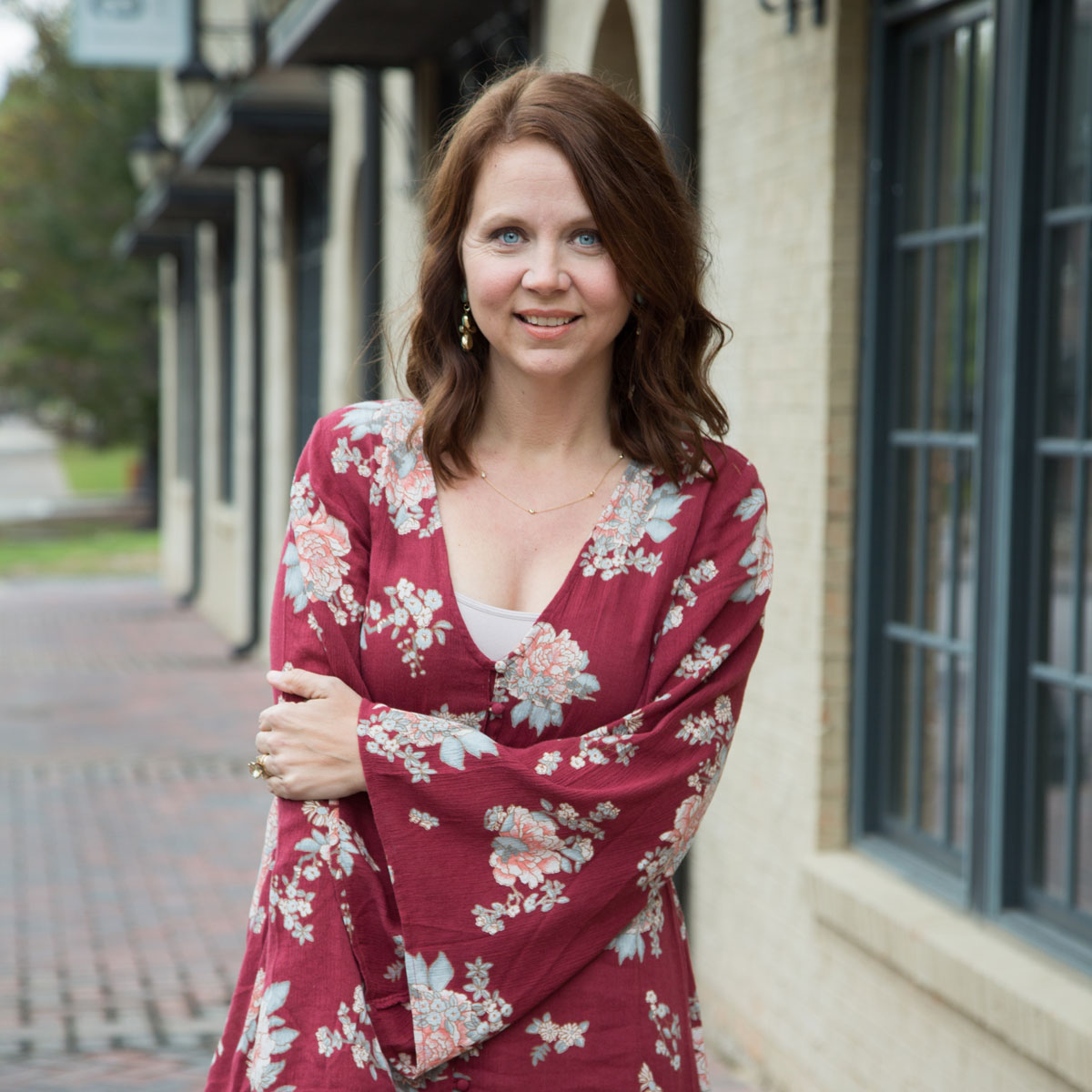 Kristin is married to her high-school sweetheart and the mother to two daughters. Professional by day and creative by night, she is a family lifestyle blogger who writes about faith, family, and fitting it all into a busy schedule. At Taz + Belly, you'll find healthy recipes, children's party ideas, tutorials, DIY projects, and more.
Click Here to Read More About Kristin