"Cause when you're done with this world, you know the next is up to you."
Walt Grace's Submarine Test, January 1967
John Mayer, Born & Raised
I have a confession to make. I'm a wuss, a pansy, weak. I don't do things that are hard, or strenuous or might make me sweat. I don't like failure, or embarrassment or looking out of place to those looking on. I'm generally happy with the status quo. I'd rather be somewhere in the middle than destined to fall behind. I was happy being a size ten, constantly sucking my belly in and thinking it was okay to reward myself with food. I had birthed two babies, had a hard day and certainly deserved to eat what I want and lay on the couch in front of the television. Right?
That was me, three months ago. I hardly ever looked at myself in the mirror and when I did, I remembered that I used to think I liked what I looked like. Used to. I was always the skinny girl in school and never once had to worry about what I ate or my lack of physical activity. I almost always got my way and did it wearing a size four. I remember people saying that one day your age would catch up to you, but as an 18 year girl with a flat stomach it's hard to take those people seriously. Fast forward fourteen years and it's even harder to remember why I brushed them off.
I decided at the beginning of this year that I was tired of spending half an hour trying on clothes in the morning. I was tired of not looking good in anything I owned and looking even worse with nothing on. I was tired of wearing left-over maternity clothes that were way too big and stretched out clothes that were way too small. I was tired of wondering what my husband thought we he saw me struggling and if the collection of fast food cups on my bedside table were an indication of my worth.
I started going back to the gym after Christmas. I was spending twenty or thirty minutes on the elliptical machine and the balance of the time on weight machines. I wasn't seeing a huge difference, but I was starting to feel better. Josh & I discussed what a terrible example we were setting for our children and vowed to cut back our fast food consumption considerably in the coming months. We were cooking more at home and learning that saying no to a Happy Meal after church was okay. In February, I started Couch to 5k and began seeing even bigger changes. My waist started shrinking and I noticed definition in my legs. I could run farther and faster and it was motivating. I was no longer embarrassed to wear shorts and my husband started complimenting me. In April, I ran my first 5k and was significantly faster than I thought I would be. I hadn't reached my goal yet, but I had given up soft drinks, was running twice a day most days and had dropped 2 dress sizes. Then things got insane. Literally.
Josh approached me about trying something a little more extreme and wanted to order a workout program to try. We had discussed P90x in the past, but I wasn't sure what I thought about weight lifting and I didn't want to buy any equipment. Instead, we ordered Insanity. 9 weeks of grueling workouts that I didn't know if I could even do. I was nervous. I didn't tell anyone what I was doing because I was afraid I would fail. Even worse than potential failure was having someone else know I didn't follow through. Almost 8 weeks ago we embarked on a journey that has completely changed my life. As we near the end of the program I cannot believe the results I am seeing. I am flattered by the comments of my friends and family and I don't even recognize the girl in the mirror anymore. I hope I don't sound proud or vain, but I honestly never expected to reach my goals and being able to get dressed in the morning without a pity party is a blessing.
I relate to the lyrics of that song so much. One day, I just decided I was done. I was done with a world of wishing I was someone else. I wanted to change and the only person who could make that happen was me. It hasn't been easy and even though I'm stronger every day, it is still really hard to commit. I don't have as much time for blogging because I have an hour long workout to fit in after dinner. When I grocery shop, there are countless fruits and vegetables to be cut up and put away. We grill a huge pack of chicken to chop up for salads and snacks and that all has to be done ahead of time. I'm tired, but it's a good tired. I'm stretched thin, but it's worth it. For the first time in my life, I feel strong. I'm capable of doing things by myself. I am more confident than I've been in a long time. When I lay down at the end of the day, muscles aching, it feels good. I'm glad that my girls know that exercise is as important a part of their day as what we eat. They participate in our workouts a few nights a week and are so cute doing jumping jacks in the living room. We play outside more and watch TV less. We agree to bypass the drive-thru after church and cook together in the kitchen instead. There will still be days when nothing sounds better than a cold, fountain Dr. Pepper in a styrofoam cup. I'm sure we'll eat Chick-fil-A biscuits and get Happy Meals at the beach. But I'm even more sure that I've made some life-altering changes. I'm sure that I never want to be sedentary again. I'm sure that I really enjoy working out with SD more than I could have imagined*. I'm sure that at 32 years old, 10+ pounds lighter and countless inches smaller, I'm finally figuring out who I can be.
In a little over two weeks we are leaving for the beach. I bought a bikini and I plan to wear it. I'm not going to analyze myself in the mirror every morning. I'm going to sit out in the sunshine with my little girls and have a fantastic time. I'm not planning to huddle under the umbrella in a t-shirt all week, I'm going to build sandcastles and play in the ocean and chase them around. I'm not going to worry about what I look like while we're having fun, I'm just going to enjoy my children and make memories. And while we're doing that, you're going to get to see what I used to look like. I am going to be brave. I am going to post a series of progression pictures starting with LAST February. 2011. And let me warn you, I'm wearing a swimsuit! It's not pretty, but I need to do it. We plan to take our final "after" pictures on Saturday morning, June 9. I'm going to weigh myself and measure all my parts and pieces and just put it all out there. I hope to have a suntan and some really good results. Just pray I don't chicken out.
* How could working out alongside my hot husband not be awesome? He has long, crazy hair these days and he wears a bandana in lieu of a sweatband. He deliberately does some of the exercises wrong to make me laugh and he's an excellent motivator. My favorite part is when he talks back to the DVD and makes fun of the way-too-happy girls working out. I couldn't think of anyone I'd rather enjoy a (very sweaty) glass of chocolate milk with!
P.S. I'm thinking about doing a somewhat regular Fitness Friday to share my progress and keep me accountable. Sound fun?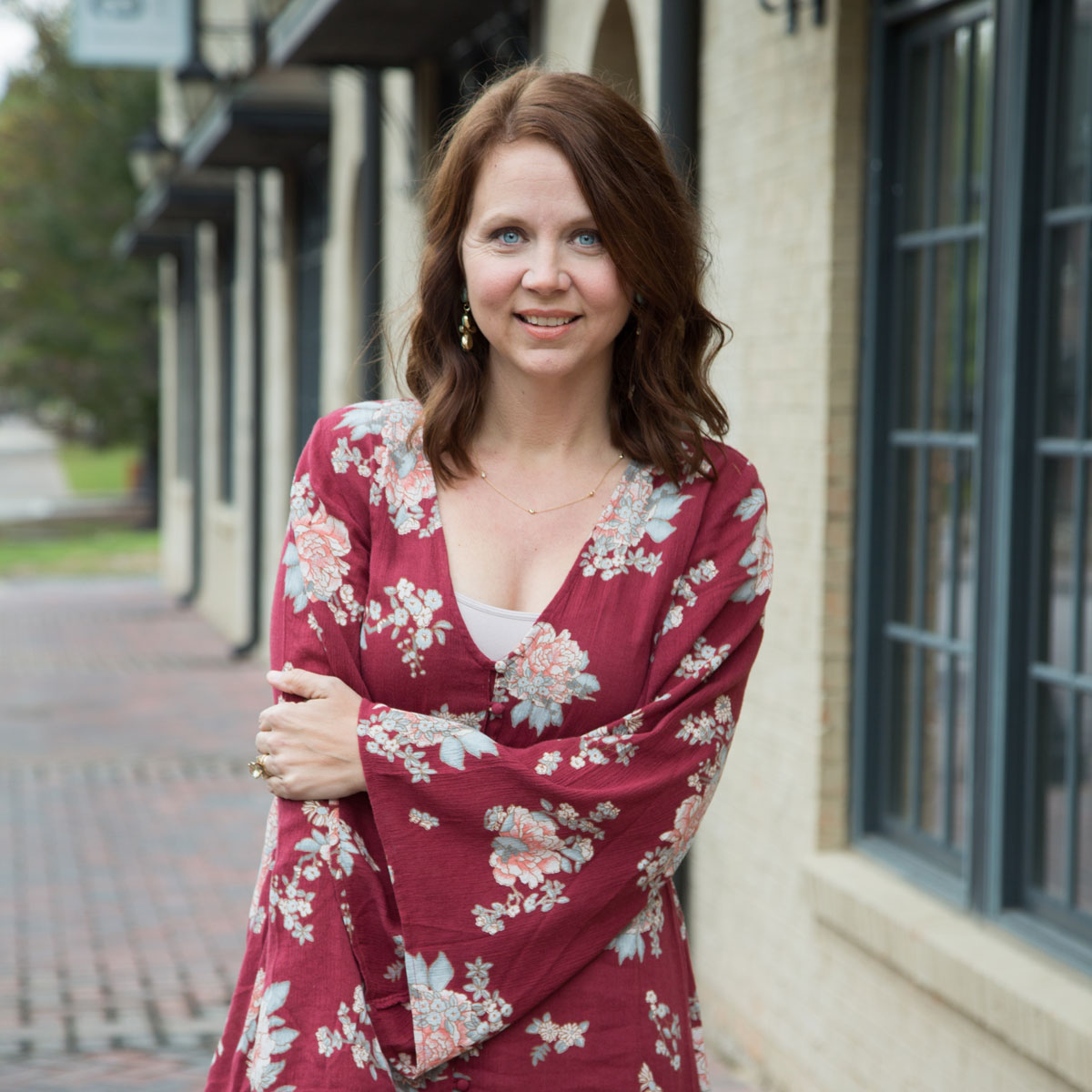 Kristin is married to her high-school sweetheart and the mother to two daughters. Professional by day and creative by night, she is a family lifestyle blogger who writes about faith, family, and fitting it all into a busy schedule. At Taz + Belly, you'll find healthy recipes, children's party ideas, tutorials, DIY projects, and more.
Click Here to Read More About Kristin