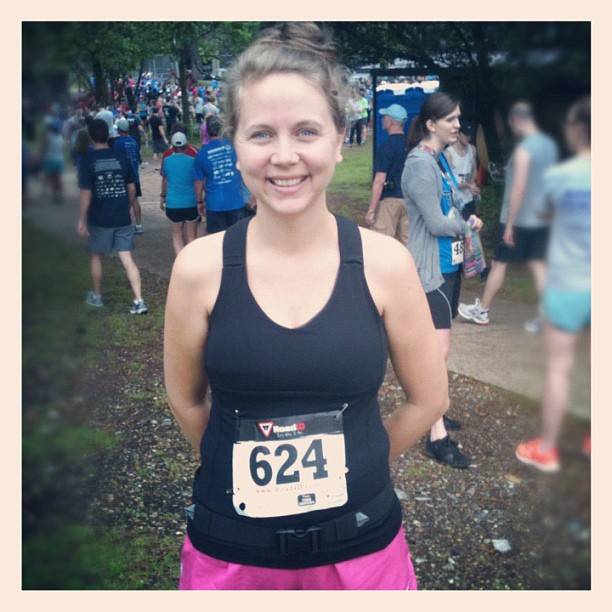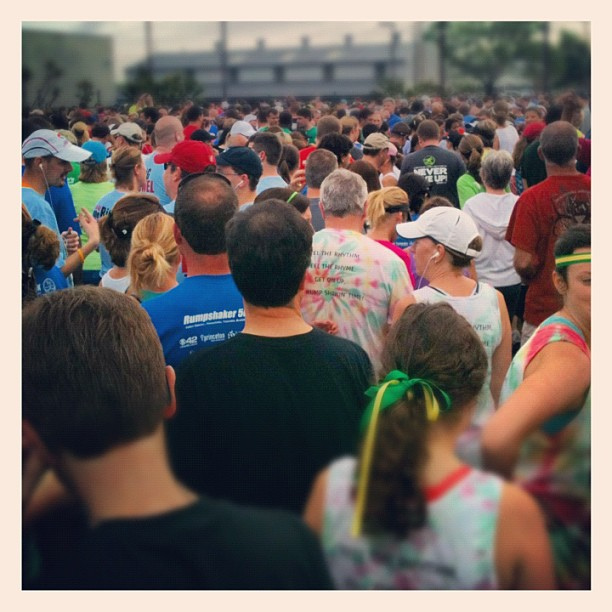 Saturday was the big day. A little over eight weeks since I started running, I ran my first race. I was really excited, but really nervous, too. I've never done anything like this, so I had no idea what to expect, how to prepare or if I would embarrass myself! My best friend ended up not being able to join me, so I ran with my uncle Heath and his wife Susan. Josh was out of town for the weekend (Final Four in NOLA, of course), so he texted me throughout the morning to keep in touch.
I've been pretty consistently running a 10 1/2 minute mile outside and a little longer than that on the treadmill. As much as I would love to be faster than that, I'm just not there yet. My goal was to run in about 33 minutes, giving myself 11 minutes per mile. We started in a huge crowd of people, but after weaving in and out we found ourselves with enough room to run at a comfortable pace. The first 200 yards or so was a pretty good hill and I was starting to think I had bitten off more than I could chew. After the downslope, I quickly recovered and found myself in a pretty good place. My legs weren't burning and other than a warm sunshine, I was doing great. I grabbed Gatorade at the aid station and learned that, for me, sugar and running don't mix. I really thought I might throw it up. At mile 2, our time was just over 20 minutes and I was feeling good about an approximately ten minute mile! As we turned the corner approaching mile 3, I saw that hill again. The last 200 yards or so included the same hill we started with. It wasn't a pleasant sight, but I pressed on and ran as hard as I could to get over it. I was beyond surprised to see the clock at just over 30 minutes when I approached the finish line. I was exhausted, but thrilled.
It was LATE Saturday night before I realized that the official race results had been published and imagine my surprise when I saw this:
FEMALE AGE GROUP AGE: 30 – 34
Place   /   Name   /   Ovrl   /   Sex    /   Age   /   Time   /   Pace
30   /  K. Fields  /     407    /    148    /    32    /   29:43    /  9:34
And just in case it isn't clear I was number 30 in the female group aged 30-34, 407 overall and 148 for all women. My total time was 29:43 and I was 9:34 per mile!! Holy goodness. I couldn't believe that I was under 30 minutes. I haven't run that fast EVER. I know it's not that great in the grand scheme of things, but I was so glad to have made such progress.
Speaking of progress, here's where I am in the whole process… I started running at the beginning of February and weighed 141 pounds. On February 12th, I measured every appendage on my body and then began tracking my calories on Myfitnesspal. I went from a completely sedentary life, to running between 3 and 5 miles a day, 4-5 days a week. I am running about 45 minutes without stopping and I'm currently working on increasing my speed a little. I have lost 7.8 pounds and currently weigh 133.2. I have lost 6.75 inches (waist, hips, arms & legs) and dropped 2 pants/dress sizes. If I don't lose another pound, I am completely happy with the progress that I've made. I haven't had a soft drink in almost 40 days and I have completely changed the way I eat and think about food.
Lest you think I've given up and abandoned new goals, I would like to lose between 3 and 5 more pounds, trade a little more fat for muscle and get into two pairs of pants in my closet that I've never worn. I want to be confident at the beach this summer (even if it's in a one-piece bathing suit) and I want to be able to drink a Dr. Pepper without completely sabotaging my lifestyle. I'm still a work in progress, but I've come a very long way in the last ten weeks!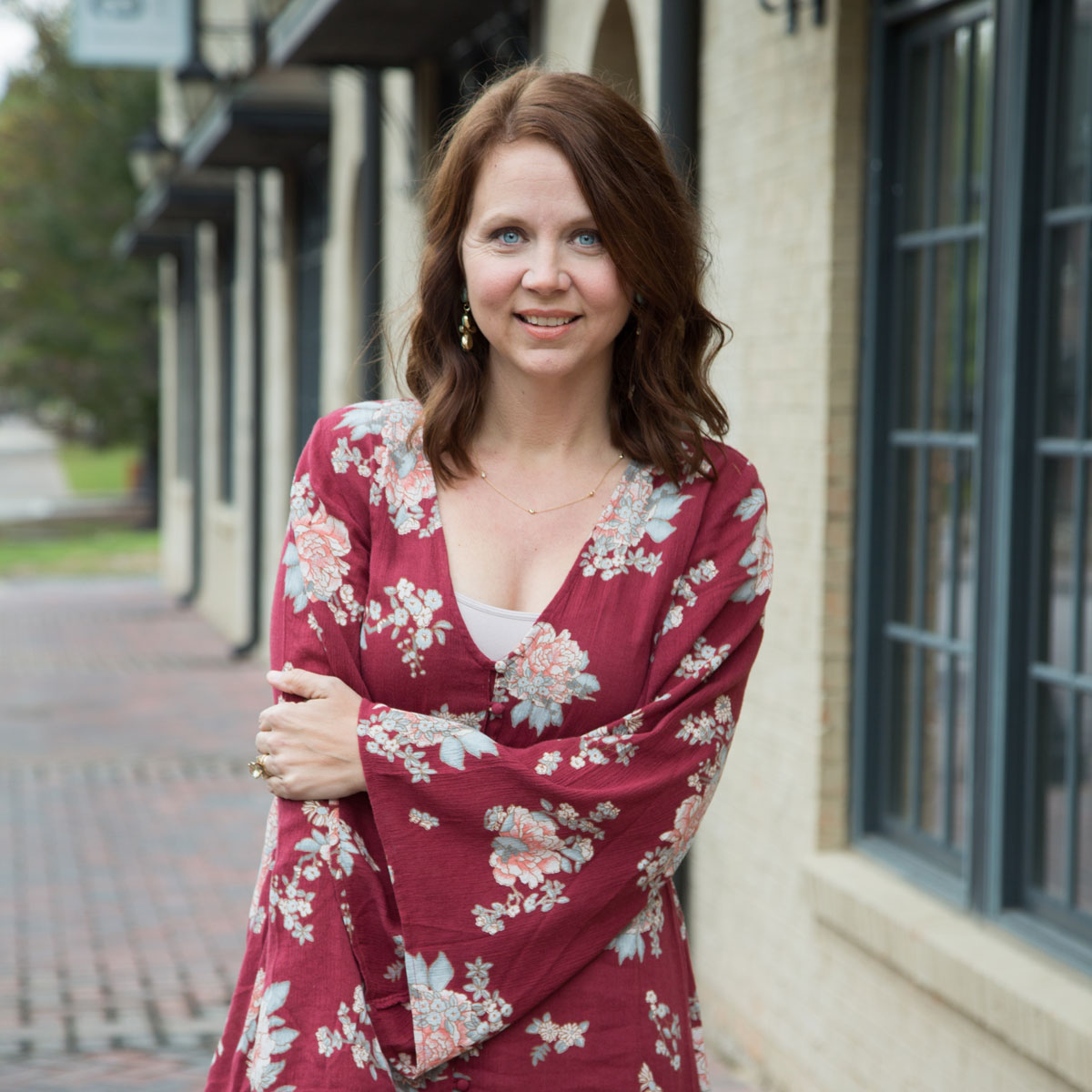 Kristin is married to her high-school sweetheart and the mother to two daughters. Professional by day and creative by night, she is a family lifestyle blogger who writes about faith, family, and fitting it all into a busy schedule. At Taz + Belly, you'll find healthy recipes, children's party ideas, tutorials, DIY projects, and more.
Click Here to Read More About Kristin