What better way to begin our birthday week than to share pictures from Sophie's dedication service last Sunday. It wasn't my intention to wait until she was almost a year old to have the service, but it was so sweet to think about giving her back to the LORD just days before we celebrated the day he first gave her to us.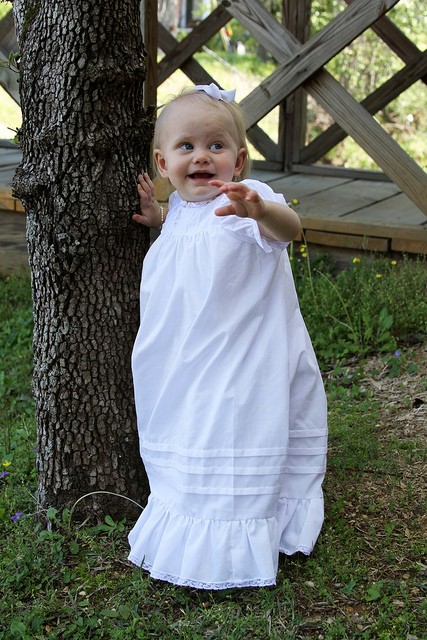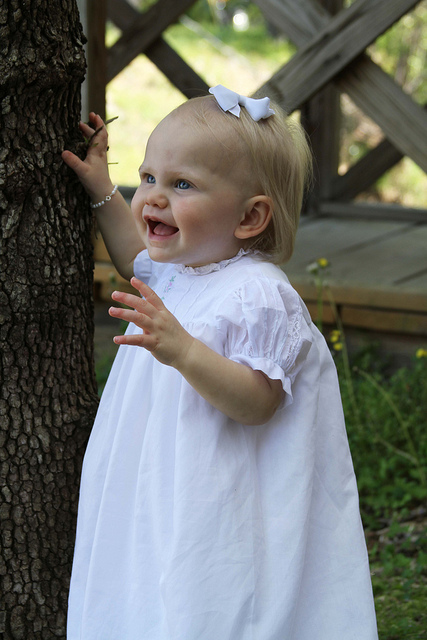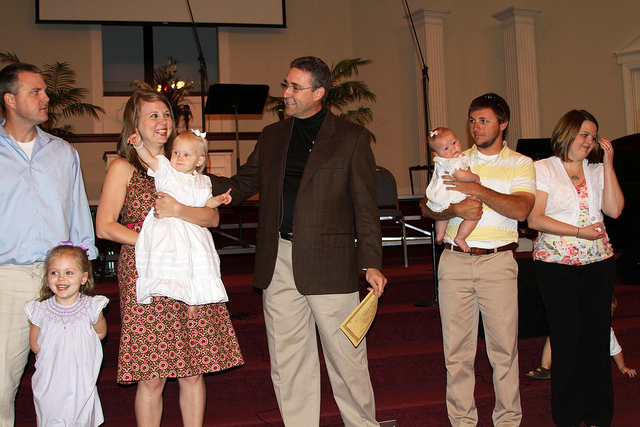 The only disadvantage to the timing is that she is so lively and animated. She spent the time we were on stage waving to friends and family in the congregation, kicking her legs, pointing people out and squealing at the top of her lungs. It was so sweet, but definitely hard to keep a straight face!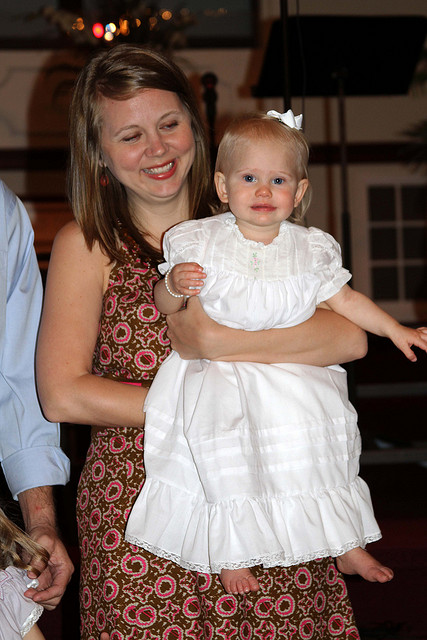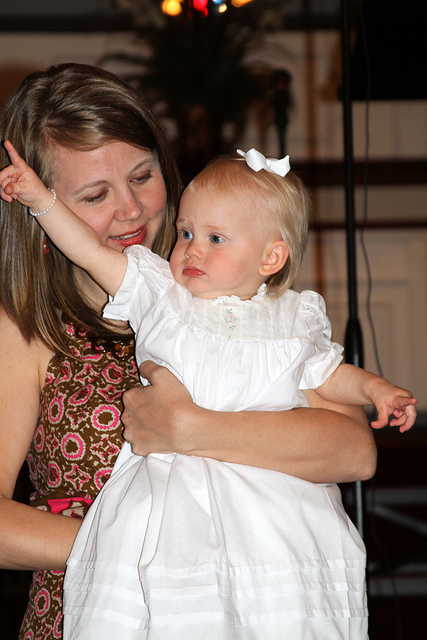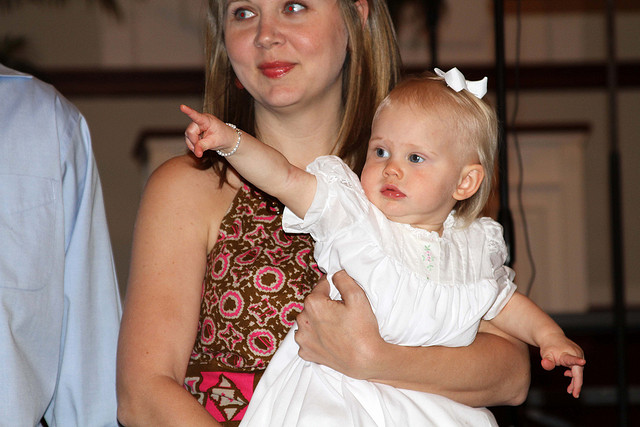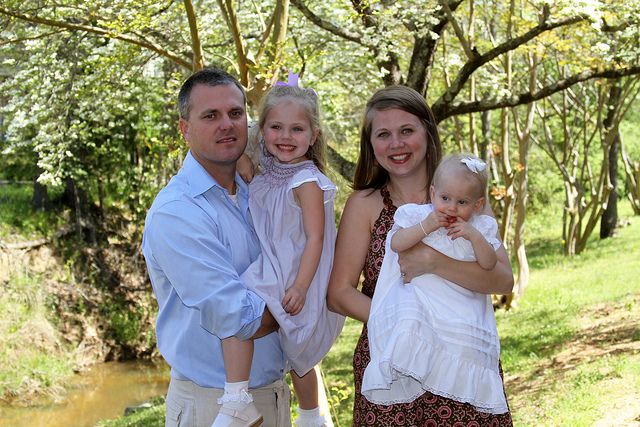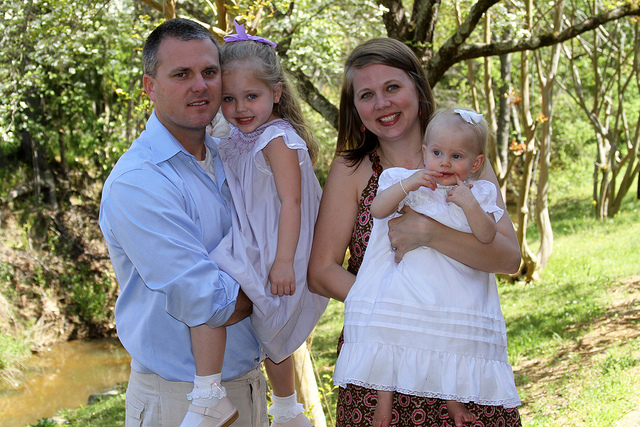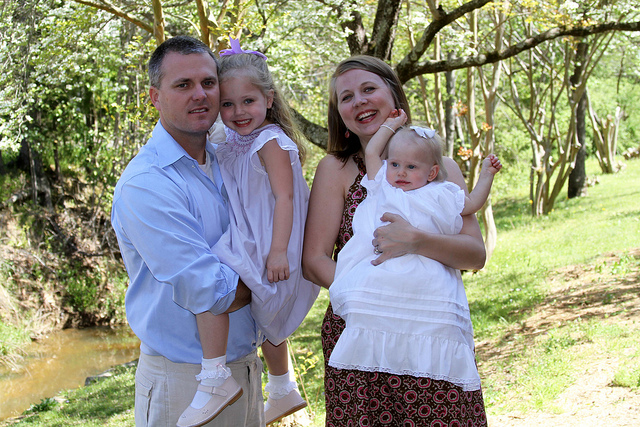 And since we had a few very special people who were unable to be there, we made sure to come home with video from the big day.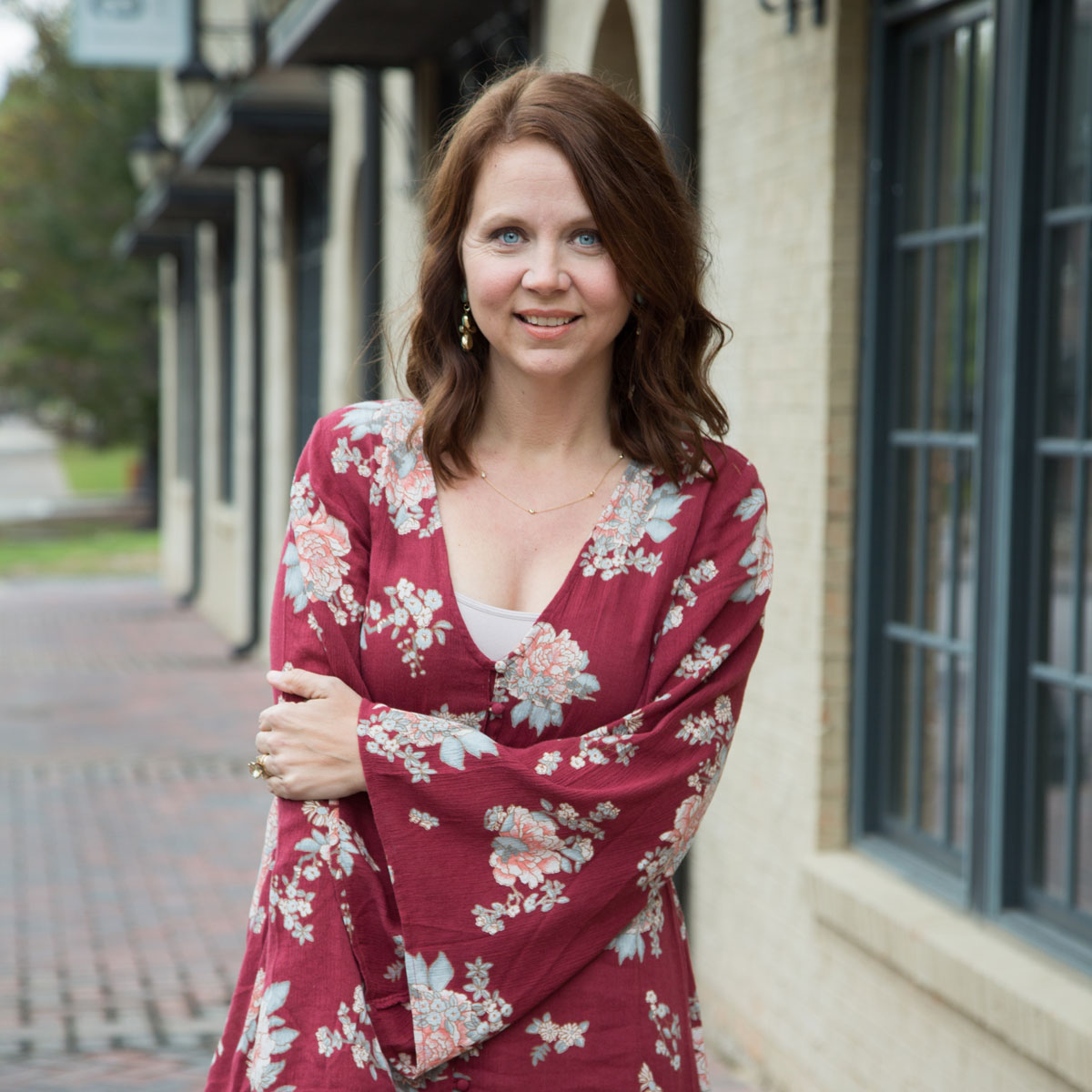 Kristin is married to her high-school sweetheart and the mother to two daughters. Professional by day and creative by night, she is a family lifestyle blogger who writes about faith, family, and fitting it all into a busy schedule. At Taz + Belly, you'll find healthy recipes, children's party ideas, tutorials, DIY projects, and more.
Click Here to Read More About Kristin