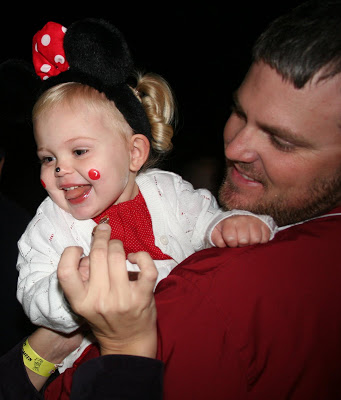 Ella has been so excited all week because she knew on Saturday we were going to the zoo! Nana & Cookie bought tickets for us and we loaded up for Boo at the Zoo. Despite the price, it was well worth the fun. We rode the Haunted Carousel, decorated with scary lights and moving backwards. The only animals we saw were at the barn, but we said hello to geese, mice, snakes, sheep, goats, pigs and llamas. We got to sit on a tractor and pretend to drive. We trick-or-treated and got LOTS of candy (most of which didn't make it home… Ella really likes chocolate). We took a hayride through the woods and she was confused about why she wasn't riding shotgun on the tractor… she even called the man driving "Farmer Joe" (her name for the farmer in her play set, lol). Finally, we took a scary train ride and saw lots of ghosts, goblins and witches.
There were TONS of kids and lots of long lines, but we never had to wait long to enjoy. I totally recommend you taking your family, it is a great alternative to trick-or-treating! We had a such a good time and Ella talked about it all the way home.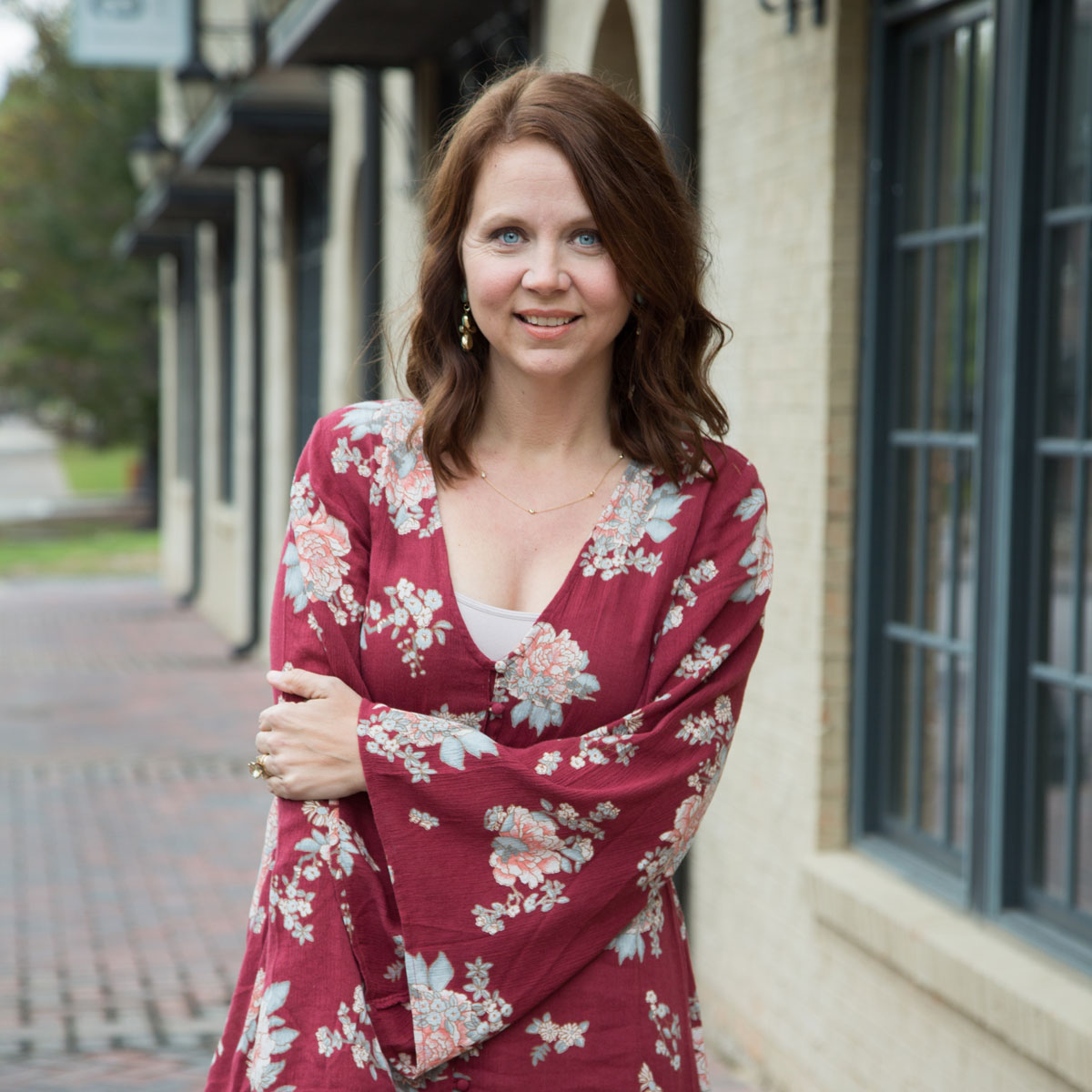 Kristin is married to her high-school sweetheart and the mother to two daughters. Professional by day and creative by night, she is a family lifestyle blogger who writes about faith, family, and fitting it all into a busy schedule. At Taz + Belly, you'll find healthy recipes, children's party ideas, tutorials, DIY projects, and more.
Click Here to Read More About Kristin